ABOUT KEVIN KING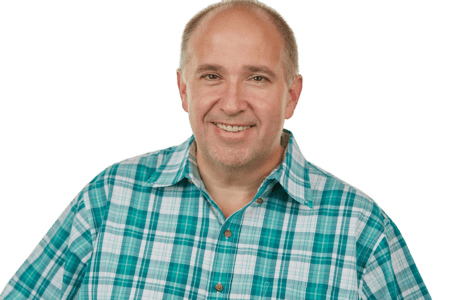 Hi there, my name is Kevin King and I am the host of the AM/PM Podcast!
Kevin King has been an entrepreneur his entire life. It's been 30 years since he last received a paycheck from someone else. He has traveled the world, including all 7 continents and 90 countries. A few years ago, he was named one of the Top 40 Direct Marketers under 40 by Target Marketing magazine. He has been quoted in the New York Times, USA Today, The Wall Street Journal and has appeared on shows such as Lifestyles of the Rich and Famous, Inside Edition and Entertainment Tonight.
Kevin has been involved in e-commerce since 1995, running his own physical product-based sites and selling on eBay and Amazon since 1999. He has created, developed and guided hundreds of products from inception to market. In 2015, he started five private label brands on Amazon. Together those brands have grossed more than $1,800,000.00 from 9 products since they launched in mid 2015. His goal is to reach $4,000,000.00 per year by the end of 2017. He runs his own e-commerce site selling his Amazon products, and has expanded out to other channels such as Wal-mart.com and is about to expand to Europe.
Kevin has been a popular guest on eight different Amazon-oriented podcasts. Kevin Rizer warned his audience when he recently appeared on the Private Label Podcast: "Get ready everybody. Today's guest will provide so much actionable knowledge that it will be like drinking from a waterfall instead of a water fountain. You may need to listen to this episode a few times with pen and paper ready."
Manny Coats, original host of the AM/PM podcast, calls Kevin "a walking encyclopedia of Amazon and Marketing." Kevin is a devote student of marketing and FBA selling, absorbing as much as he can from every source possible. He is not afraid to try anything to see what works. He has lost tens of thousands of dollars in the last year figuring out what REALLY WORKS when it comes to selling online via Amazon and other marketplaces, including outside promotions and advertising on Facebook and other places.
Kevin is in the trenches every day grinding. He speaks from experience, not parroting what others say. Any advice or tips he receives are considered suspect until he tests them himself. He will get you to think outside of the box and be a general with your own money-spewing drummer instead of a foot soldier following in the wake of a bunch of pooing horses.

Company: Freedom Ticket and Helium 10 Elite Masterminds
Short Bio: Amazon Seller Mentor