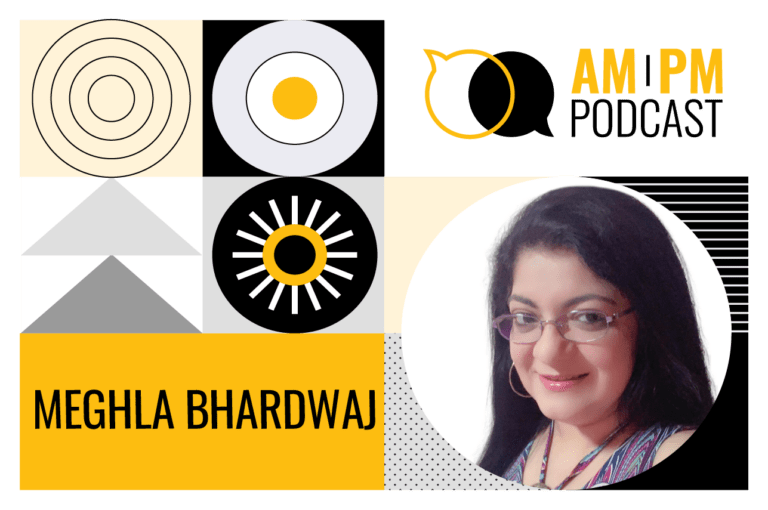 #332 – Breaking Free from China: Exploring Alternative Manufacturing Hotspots in India and Vietnam with Meghla Bhardwaj
In episode 322 of the AM/PM Podcast, Kevin and Meghla discuss:
02:20 – How Meghla And Kevin Met
04:25 – What's It Like Working For Global Sources?
05:40 – What Product Sourcing Looks Like Before 2006
07:20 – From Then To Now, How Much Has China Changed As A Manufacturing Hub?
09:20 – How Can China Manufacture Small Quantities Compared To Other Places?
12:15 – Is It Time To Get Out Of China? Meghla Shares Some Facts And Figures
14:45 – Manufacturers In Vietnam Are Chinese-Backed Factories
16:00 – The State Of The Manufacturing And Supply Chain In India
18:15 – Factories To Ports: The Logistical Infrastructure Of India
20:10 – Why Kevin Recommends Visiting India
22:10 – I Want To Source Product In India, Where Do I Start?
25:30 – Talking About Quality Control For Indian Factories
27:30 – Manufacturing Specialties Of Each State In India
29:50 – The Difference In Sourcing In India And Vietnam
32:25 – How Meghla Ranks The Emerging Manufacturing Hotspots Around The World
35:45 – Is It Recommended To Visit Your Factories In India And Vietnam?
37:45 – Meghla Talks About Her Sourcing Trips And The Unique Experiences That Come With It
40:55 – Kevin Shares His Experiences In These Countries
44:15 – How To Get More Information About Her India And Vietnam Sourcing Trips
45:02 – This Week's Golden Nugget From Kevin 
Transcript
Kevin King:
Welcome to episode 332 of the AM/PM Podcast. This week, Meghla and I are speaking about sourcing outside of China. You know, most people are doing their sourcing in China, but there's lots of other options out there, including, you've heard some people talk about Mexico, especially India and Vietnam. And that's what we're gonna be talking about today, the differences, how to go about it, how to find the suppliers, what type of products are actually best to source in those marketplaces and a whole lot more. And, oh yeah, one more thing. Helium 10 Elite is open for new members right now. We normally keep this closed and only open in a couple times a year, and right now it's actually open. If you go to h10.me/elite3, h10.me/elite3. You can check out all the details. But basically, helium 10 Elite is the most advanced plan from Helium 10.
Kevin King:
It includes monthly training from myself and other high level experts. It includes monthly round tables with myself, plus other weekly round tables with the staff of Helium 10. You get a lot more access to some of the tools in the Helium 10. You get upgraded access. You can send more things, you can do more things. You get some special software that's not available in the General Helium 10 Software suite plus a whole lot more. So make sure you go and check out h10.me/elite3, h10.me/elite3. Get all the details and hopefully sign up if you're not already a member, because it will be closing soon. Meghla, welcome to the AM/PM Podcast. It's so great to have you on.
Meghla:
Thank you so much, Kevin, for having me. It's, it's really good to be here.
Kevin King:
Yeah. I mean, when did we first meet? I think it was when you were doing a bunch of stuff with Global Sources, I believe, and Global Sources. I don't know if they still do this anymore with the pandemic, but before the pandemic Global Sources, which was were they're based in Hong Kong, correct?
Meghla:
Yes, that's right.
Kevin King:
But you were outta Singapore?
Meghla:
Yes, I was in Singapore and I used to organize a Global Sources Summit in Hong Kong. And you were a speaker at that summit? I think twice, if I'm not mistaken. 2018, I think both times 2018.
Kevin King:
Yeah, I think I did speak maybe it's 2018 or 2019, something like that. Yeah. So every time the, the Canton Fair would be going on in China, Global Sources would, would put on a summit as well over in, in Hong Kong. So people that could go to Guangzhou and go to Canton Fair. And the way the Canton Fair Works is there's three different phases. So, and it goes over about a three, four week period, but in between each phase they have to tear down the boost and set up the new one. So there's a gap of several days. And so Global Sources would step into that gap so that people that had flown in to Asia, they, they had something else to do, some other business that they could do. So everybody would go from Guangzhou up to Global Sources. Global Sources are a little bit smaller show, but it was more curated and more probably a little bit more higher end type of stuff. And Global Sources, I think it's globalsources.com is still a great website. They compete against Alibaba and I think they actually been around longer than Alibaba, if I'm not mistaken.
Meghla:
Yes, they were established in 1971.
Kevin King:
Yeah, it's a great website for, for sourcing. I actually found you know, some of you may have heard I did Apple Watch charging Doc was one of my first products back in 2015 as an f b seller. And I actually found the factory on Global Sources dot com before I knew Meghla, before I knew even they had a show or, or anything. And so that's, that's how we met. Now are you still doing stuff with Global Sources or are you completely branched out and doing your own thing now?
Meghla:
I'm doing my own thing now. I used to freelance for them until the middle of last year, but yeah, not anymore.
Kevin King:
So what's it like working for a sourcing company?
Meghla:
So in working with Global Sources? Well, with Global Sources was very interesting cause I worked with them for 20 years and I had different roles throughout the year. So I started in India where I was basically writing articles for their magazine on how products are manufactured. Then I moved to the Philippines cuz there was an editing team in the Philippines. Then I moved to China in 2006. And that was a very exciting period of my life. I was there for 10 years. I visited hundreds of factories and we were writing about how products are manufactured in China. We were doing these research reports that were being sold for a few hundred dollars to overseas importers. Cuz not a lot of people had the confidence to travel to China at that time. So there was so much learning at Global Sources about how the supply chain works, what effects pricing and quality when products are manufactured, what really matters to buyers when they're sourcing products from Asia. So I got a really good perspective of both the buy side and also from the supplier's perspective.
Kevin King:
So it was more educational stuff that you were writing and then they were selling this to the bigger companies, or is it more a how-to or more of an audit of a factory? This is when the internet was around, but it wasn't as, as commonly used as it is now for sourcing. And like you said, a lot of people back in 2006, I mean, China hasn't always been the world's factory. I mean this really started probably in the nineties is when it started, but it really took off around the mid 2004, 2005 six is when it really started ramping up. And they put a lot of effort into it before that is a lot of things. I know when I was a child a lot of stuff said made in Taiwan or something didn't say, didn't say made in China and then China took that over. So were you, these articles and stuff, like I said, were they more educational or were they more like audits of factories where people could say, oh, this is, this is a good factory to go make my toys in? Or what was it about?
Meghla:
It was both. So these research reports had an overview of the industry in China. So for example, you know kitchen appliances as an example. So maybe 20 pages of the report would have an overview of the manufacturing and exports of kitchen appliances in China, what kind of factories there are, what are the production hubs, what are the typical products that are available? And then there were about 10 or 15 company profiles of Global Sources, advertisers that made these kinds of products. So it was a combination of both, okay, here's the information that you need and then here are some factories that you can go contact as well.
Kevin King:
And this was aimed not at e-commerce sellers, cuz that wasn't a big thing back then. This was aimed at more of the bigger companies. Right,
Meghla:
Exactly. It was aimed at bigger companies, retailers, distributors, importers, anybody who was looking to source products from China. But of course e-commerce sellers are not a thing at that time.
Kevin King:
So since you were writing these research papers 15, 20 years ago to today, how much has China changed as a manufacturing place?
Meghla:
Oh, China has changed tremendously. And the biggest change that I see is that companies have moved up the value chain and they are so much more sophisticated than they were at that time. And I remember visiting factories in far flung areas, interiors of China, and there were dusty factories. There was this woodworking factory. I'll never forget that I walked into the workshop and it was difficult to breathe there because there was just so much sawdust all around. And but now if you go to China the factories are so advanced, they've upgraded their equipment, a lot of automation happening. And also in terms of production, what I've noticed is that Chinese companies are moving up the value chain. They're producing more value added product, doing more R&D in their factory, especially for electronics and high-tech products.
Meghla:
And in fact, some of the low end production is being moved out of China. And that's one of the reasons for that is the government wants the supply suppliers in China to move up the value chain and they wanna get rid of the low end kind of stuff that's low value. So I think that's a big change that I've seen. And also, of course, more people traveling to China and Asia. There's more buyers coming, more Amazon sellers of course in the, a recent few years as well. But that wasn't the case at that time. And of course Canton Fair was still happening. And there were buyers coming for Canton Fair and visiting factories. But a lot of the trading was happening through Hong Kong as well. So all the traders used to be in Hong Kong. They used to buy products from China and then sell via the trading companies in Hong Kong.
Kevin King:
So if I was Sears or something and I was sourcing some products in China, I would actually go through a, a trading company, most likely go through a trading company in Hong Kong that would facilitate the, the whole process.
Meghla:
That's right. And even now, a lot of the buying houses or they're buying houses of the larger retailers are actually based in Hong Kong.
Kevin King:
So how is it that the factories in China, a lot of them can manufacture in such small quantities? You know, if I go to the United States, if I wanna source something in the US and I call up a go to the Thomas directory or look at Google online or something, private manufacturer of whatever my product is, and I say, Hey, I want to, I wanna order 500 to a thousand units or something. Most of 'em won't even return to my phone call. But in China you got people eager to actually do that. How is it that they can do that? Or is it just a willingness to do that? What is the difference there between manufacturing in Asia versus a lot of other places in the world?
Meghla:
Well, a couple of things are happening. So in China a lot of the factories are developing their own designs, right? So they have, let's say if they're making water bottles, they have a standard mold of a water bottle that they can you know, customize slightly for different buyers. So a lot of the suppliers in China do have these ODM products where they design the product themselves. They have the brands, they have the molds and everything, and then people just come and private label those products. But then if you do wanna create your own mold, if you have a unique product than you would wanna create from scratch, then the MOQs typically are higher. And then you also have you know, the mold cost involved as well. A lot of the molds in China, in fact are public molds. So there are these companies that, that make molds.
Meghla:
And then if you're a factory, you can go and rent the mold over there. So that's also one of the reasons that you can do that. And MOQs I mean, of course it varies from product to product, but a lot of times MOQs actually depend on the raw materials. So for example, let's say apparel. If you wanna produce something that's customized, that has a customized print, for example, the MOQ is not the supplier's MOQ, it's actually the textile factories MOQ, because it doesn't make sense for them to run a hundred run the huge machines in all for a hundred meters. So that's the limitation. It's mostly raw materials. Even if you have something like, let's say plastic for example, it's, it's the raw material that is dictating the MOQs. And so if suppliers can somehow manage that then the MOQs are lower also sometimes they just make minor changes in the molds.
Meghla:
They're very creative and innovative in these sorts of things, right? They don't have to make the entire mold from scratch. If you want a small change, if you wanna design change or something, always just modify the mold a little bit and make the product for you. But what we've found is that typically you know, MOQs are slightly higher in China than they are in India. Cuz in India a lot of the products are handmade and handcrafted. So MOQs can be pretty low, as low as 200 pieces. I mean, of course for handmade products, if they're machine made products, plastic products, then the MOQs typically would be higher.
Kevin King:
Speaking of that, I mean there's, there's a big trend right now of people saying, we gotta get outta China for, there's political reasons. For some there's the tariff, the Trump duty, that the 25% that's added on to the normal actually duty that can drive the cost up there. There's a lot of IP problems and protection issues with manufacturing in China. So a lot of people are now looking to other places there Mexico is a hot one right now. There's just a conference recently in Mexico. You run some sourcing trips for India, the India trip, and also I think for Vietnam and to, to show people the ropes there. Why is it right now, why do you think, is it just a little fad and people are just scrambling or do you think this is something that's permanent, where people are actually gonna try to diversify outside of manufacturing in China?
Meghla:
Yeah, I think it's a trend that is gonna continue gradually. And one day, five years from now, we're gonna wake up and we're gonna see that, oh my god, China's market share has reduced tremendously and it's spread across all of these different countries.
Kevin King:
Do you think it will though, because China, sorry to interrupt there, but China is so far along on the infrastructure. I mean, if a lot of these other countries I have to babysit my product a lot more you the, just getting an inspection company sometimes can be a little bit harder just getting from point A to point B and just the whole logistics of the whole thing can be quite a bit more challenging, especially for someone who's not experienced in this. Do you think that these other countries are gonna be, other manufacturing places are gonna be able to catch up in a five year period? Or is it gonna take 20 years before they really are taken serious market share away from China?
Meghla:
It's already happening, Kevin, Vietnam has overtaken China in furniture manufacturing in 2020. Vietnam was the number one exporter of furniture in the world, and it, it was even bigger than China. I'll just throw some figures at you over here. So let's take furniture in as an example. In 2016, Vietnam's market share was 8%. This is Global Export Market Share. And in 2022 it was 17%. And for China in 2016, the market share for furniture was 64%. And in 2022, it has come down to 53%. So 10 percentage points down in from 2016 to 2022, whereas Vietnam's market share has doubled.
Kevin King:
Some of that though, Chinese factories opening factories in Vietnam, so it's really still Chinese manufacturing behind it, but they're just going and opening it, whether it's cheaper labor, and so it's still kind of controlled by the Chinese manufacturing folks. Is that correct in a lot of cases?
Meghla:
Yes, that's absolutely correct. A lot of the factories in Vietnam are Chinese backed factories. And in fact, that's what happened two decades ago ago in China, there were a lot of Hong Kong companies that set up factories in China, Japanese companies, Korean. So there was a lot of foreign direct investment. But once that happens, once there is foreign investment, there are factories set up by overseas companies, then that really helps develop the supply chains in that country. And then there's local manufacturers that also set up factories. And the same thing we're seeing here in India as well, but it's at a slower pace. I mean, Vietnam, because it's closer to China. Manufacturing has investment from chin. The Chinese has been significantly more than it is here in India. In fact, in India there's a bit of a tussle between India and China is a bit of a competition. So there's not a lot of Chinese companies investing here, but there are more western companies that are investing in India, in electronics and other fields. So yeah, you're absolutely right. There are a lot of Chinese factories in Vietnam. But regardless, I mean, it is boosting Vietnam's exports, right? It is boosting the economy. It is helping develop supply chains.
Kevin King:
Yeah, that's true. So in India though, India is more known for, like you said, you can do smaller MOQs because it's more handmade. They don't have the sophistication, really. I mean, there's probably a few, some factories that do, but the vast majority of the factories don't have the sophistication that China does. And so there's more of the handmade, more of the arts, artsy types of things more of the things made out of metal and, and things like that in India, then something that's a little bit more complicated is that true?
Meghla:
That's true of some extent. So for Amazon sellers, what we've seen is that these home decor items, handy craft items are doing quite well because the MOQs are smaller and those types of products do well on Amazon, for example, home decor, that's a wooden home decor, a metal home deck or gift items, et cetera.
Kevin King:
Like something you see in Pier one or something in the US?
Meghla:
Exactly. Yes those types of products. And but there are a lot of different factories that are very high tech and there's a lot of investment happening in electronics production in India. For example, mobile phone exports increased 75% in the financial year, 2021, 2022. And of course, a lot of the exports is they are by bigger companies like Samsung and Apple setting up factories over here. So again, that's going to help develop the supply chain, electronic supply chain further. But they're also a lot of advanced apparel factories and textile mills that are set up in South India for example. Another industry that's coming up really fast is toys. There are some big toy factories that are being set up in India that make the regular plastic kind of toys guns and dolls and action figures and things like that. So those are some of the high tech factories that are coming up in India as well. And I mean, India's always been strong with eco-friendly products and products that are made of natural materials such as leather. Cotton is pretty big from India. A lot of the organic cotton, for example, especially is pretty well established that industry.
Kevin King:
Yeah. India for a long time has been, they've done a lot of, like you said, textiles, a lot of clothing and stuff. As you know, some of the biggest brands in the world have been making clothes and in India and Bangladesh and that region for quite some time. So it's only recently that it's really expanding out into, like you said, toys and all these other things. But the, the thing in India is still, how is the infrastructure for getting something from the, the point of manufacturer actually to the ports. You know, that's one of the problems with Amazon and India is that you have all these different states and all these different rules and regulations with crossing lines and stuff. How is it with something that's in the middle of India up near Delhi or something that Delhi is nowhere near a port to get it to ship. So how is the logistics and infrastructure developing?
Meghla:
So for exports, the infrastructure is pretty well established. I mean, yes, the ports may not be very you know, automated or as efficient as they are in China, but in terms of crossing states, there's no issue with exports. I think what you're referring to is selling domestically in different states, because there's GST and this and that and everything. Each state has their own rules. You know, in products, but for experts it's not a problem at all. There are in fact there are dry ports in Delhi and other northern cities. Web production happens, and then the customs clearance and all is done at those dry ports. And then they're bonded rails or you know, the containers are sealed at those dry ports. And then they're sent directly to the seaports. There are two major seaports. One is Mumbai, and one is Mundra in Gujarat, which is, both of them are on the west coast of India. And yeah, so it takes about maybe around two days from the north of India to these seaports.
Kevin King:
Wait I've been, I've been in India a few times and I've been on those roads two days. I think the max speed is about 30-40 miles an hour. And there's everything and anything on those roads, from animals to people, to motorcycles, it's one of the most colorful places to be. And they can get there in two days?
Meghla:
By train.
Kevin King:
Alright. There we go. I was like, think about the trucks, the LORs are much smaller than like what we were used to in the US too. They're the, and, but they're cool. They're all colorful. Everybody. The drivers decorate the, the cabs and everything and put horns on 'em in different kinds of music. And if you've never been to India I highly suggest it. For a lot of people from the west, it's a love or hate place. But it grows on you. You go there and there's just so many people, so many smells, so many colors. It's so exotic and different than what you're used to in the West. You'll have extreme poverty next to an opulence palace or something. It's a very interesting place, but it's a very good, very cool culture and, and very good people, hardworking people. If anybody is actually gonna make it against the Chinese manufacturing, I think India has the best chance of anybody.
Meghla:
Yeah, I totally agree. And one of the main reasons is the population the working population, there's 1 billion people. What other country in the world has that many people to manufacture products? I think that is one of India's strength. But of course, I feel that politicians are holding India back. That's been one, one issue that India's had for years now. But I think the current government is very stable and they've got a lot of business friendly policies, and that has helped bring FDI into the country. And that has also helped boost the manufacturing and export sector significantly.
Kevin King:
So I'm listening to this and I'm like this sounds interesting. I'd like to, to take a look at in India, how would I go about even finding, can I find this on Global Sources or Alibaba, or how would I even start, where would I start to try to find a factory to manufacture my toy line in India?
Meghla:
So I think the first thing is to determine if your product can be made in India at a competitive price. You know, that's important to say as well, because if there are no factories for that particular product in India, then it doesn't make sense to waste your time. So you only come to India for the products that India makes, and there are good manufacturers for those products.
Kevin King:
If that's my first step, how would I know that?
Meghla:
You would come talk to me.
Kevin King:
Okay.
Meghla:
But, but basically you're looking at products that are made from natural materials are really good from India. There's cotton products. There's leather, ceramic, wood metal. If you're looking for anything that's electronic or plastic injection, chances are you'll find it better and cheaper in China or Vietnam actually. So if you are looking for these natural materials, then come to India. So there are different ways to find suppliers and the first thing that you could do is go to any of these B2B websites. So for example, Global Sources, Alibaba, my own website, indiasourcing.net. There are you know, manufacturers, but of course global sourcing, Alibaba, they have a lot of Chinese suppliers. About 95% of suppliers there will be Chinese. But then there are about five to 10% suppliers from other countries. You'd need to use the country filter in order to find suppliers from India or Vietnam.
Meghla:
That's one thing. I mean, my website, indiasourcing.net focuses entirely on Indian suppliers. And the other thing that you could do is go to trade shows. So specifically if you're looking for home products like wooden and metal home products, you could visit this trade show called the Delhi Fair. It's held twice a year in Delhi. And during my trips, we take people there as well. That's sort of the Canton Fair of India, that is first much smaller, and all suppliers at that fair are actually export focused companies. So that's a benefit of visiting that fair. And then you could also go to Export Promotion Council. So these are basically government organizations that are tasked to increase India's exports. And they have members, manufacturers who are their members, and all of them are exporters. And so you could go to any of these councils, look on their website, ask for a supplier list, and then contact those suppliers.
Meghla:
The benefit of going to these councils is that all of the companies listed with them are exporters. And in India it's very important to source from an export focused and an export experienced company, because the domestic market is huge. There are a lot of companies that really manufacture for the domestic market. They have no idea how to export, they don't have export licenses, they don't know about the standards of Western countries. And so it's important to find a company that really is export experienced. You could also use sourcing agents to find suppliers for certain product categories. Typically, sourcing agents charge a fee based on the order value. So 5% to 10% of the order value is how they would charge. So yeah, I mean, those are some ways to find suppliers in India.
Kevin King:
What about quality control in, in India? How if you take your eye off the ball in China, you could place your first order, do quality control, everything's fine, you place your second order, everything's fine, the third order, you're like, ah, I don't need to check quality anymore. These guys have never messed up. And then that hits the fan. How, how is it in India and how is it, how hard is it to get quality control? Are there companies that go and do it and is the quality typically better than China because they care more? Or is it about the same, or what? Talk to me about that.
Meghla:
It really depends on the type of company. And there are different types of companies. There are companies that are small and disorganized, and they have they're maybe just starting out or they're not very experienced in certain markets, and you have to manage them a lot. At the same time, there are companies that are pretty well established. They're got a lot of experience. They know what can go wrong, and they manage quality well. So I definitely do not take your eye off of the product. You have to manage quality for every order. I totally know what you're saying. You know, there's quality fade that happens in China where the first order is perfect. And then fifth order, it's like, things go bad. But the same can happen in India as well. So whenever you do an order, whether it's your first or your sixth, always do pre-shipment inspections. If it's a big order then we also suggest doing midline inspections. But again, it really depends on the supplier and how much focus they have on quality.
Kevin King:
Are there companies that will go and do this for you just like in China?
Meghla:
Just like in China. And some of the companies in China also have offices in India, so Asia Inspection, V-Trust. But the one that we recommend is RSJ inspection. They're an India based company. They have more reach in India, and they're a bit more cost effective than the others.
Kevin King:
I mean, there's a lot of really talented artists in India. I mean, I've been in India a few times. I've bought some really cool stuff, the art pieces, and you know, if you look at some place like Bali, or something where there's like all these little, this has changed a little bit in recent years, but there's these little villages that this one specializes in this kind of painting. This one specializes in furniture, and it's some really great stuff that somebody labored for 200 hours to make. And you could buy it for a few hundred bucks in some cases. It's kind of ridiculous the, the value to the time it took them to do it. Is that the case in India as well? Or their pockets, like around Delhi? That's where the toy manufacturing is around Mumbai. That's where this is around Goa. That's where this is. Or is it just a, kinda like China there's certain regions in China that specialize in something. Is it the same in India?
Meghla:
Yes, it's exactly the same in India. And a lot of the cities, especially in the north and even in other countries, but even in other states, but especially in the north, these cities have developed over hundreds of years, literally hundreds of years specializing in that material. There's cities that really specialize in certain materials. For example, there's a city called Marahaba in North India that is known as the metal city. So every second factory over there manufactures something, or the other made in metal. And originally when there were kings and queens and all over here in India, they used to produce things like swords and body armor and those kinds of things for the kings and all. And gradually over time, they have adapted and they have changed the products that they manufacture. And now they are supplying to retailers around the world.
Meghla:
And there are artisans in these areas that whose families for generations have been practicing this craft. And it's been transferred from one generation to another. Similarly, there's a city in the north called Firozabad that's for glass. There's another one for ceramic. There are a couple of different pockets for leather, there's some for jute. And there's one for home furnishings, all rugs, cushion covers, things like that. So yes, there are different production hubs around the country. And so depending on the product that you need, you should go to the right production hub because the supply chain is more developed there. There's there's competition among suppliers, so you tend to get better prices as well. And the logistics is set up better in those regions as well, because there's a lot of exports happening.
Kevin King:
And what about Vietnam? I mean, you do some stuff in Vietnam too. How, is it a little bit more sophisticated right now than India because of the Chinese influence or what's the difference really in Vietnam and India? If I was looking to go outside of China?
Meghla:
So the key differences between Vietnam and India is that first of all, Vietnam has more as you said, high tech factories, bigger factories, there's more investment from Chinese factories, Chinese companies and also other foreign direct investment is coming into Vietnam as well. So they're pretty well established factories. In fact you know, big companies like Adidas and Reebok, Nike and all, they've set up their own factories in Vietnam. They're producing in the millions over there. There's also a lot of electronics production happening. Again, bigger companies are doing this production. It's not really the smaller private label electronics production that you see in China, for example. Like if you wanna buy 5,000 Bluetooth speakers or something like that, if you go as a private label seller, you'll find a lot of electronics companies.
Meghla:
We're not seeing that in Vietnam as yet. Most of the manufacturing is being done by large companies in Vietnam. But what's happening is because of these bigger companies, the supply chains are developing. And so we are seeing some local manufacturers setting up their production facilities for electronics specifically. And then clothing, Vietnam is doing really well in clothing and accessories, all types of sports apparel, functional apparel, outerwear. Whereas India focuses more on cotton Vietnam does a lot of fabrics in manmade materials, nylon polyester as well. And even though a lot of the raw materials are actually imported from China. So that's something to keep in mind when you're looking at supply chains and things like that that a lot of the products even though they are made in Vietnam, the raw materials may have to be imported from China.
Kevin King:
Is that the case with India too?
Meghla:
For India, yes. For certain products, yes. So for example, polyester, functional fabrics. But in India, the you know, most of the products that you would buy from India are where the raw materials are available locally. So the natural materials, for example, wood, metal, everything is available in India locally. But yes, for electronics for example the ICs would be imported from China, whereas some of the other plastic injection parts would be made in India.
Kevin King:
You're an expert more in Asia. But what about compared to Mexico? From what a lot of people are looking at Mexico cuz it's closer to the US but they have the same problem is most of the raw materials are coming from elsewhere, not coming out of Mexico, it's just the labor and the final manufacturing steps there. And I think the labor costs are actually a little bit higher in Mexico than probably in Asia. But maybe you could save on that because it's closer shipping and it's not as expensive to ship. But what's your thoughts on how these three developing areas that are gonna be competing as China, how do you see that shaking out in them ranking? You think China, like you said earlier they, they're losing some market share and they'll probably continue to, but they'll probably still be, I'm sure they'll still be number one, but how do you see it being number two, number three and number four out of these other three that are kind of the, the emerging new hotspots?
Meghla:
Yeah, definitely. I agree with you. China's gonna be the number one for 5, 10, 15, 20 years. And I don't think there's any other country in the world that is ready to replace China entirely. What's gonna happen is that there are certain countries that are gonna develop certain product categories, certain niches, but you know, China is basically producing anything in everything and it's in China is not a matter of whether or not it can be produced, but it's a question of how much can it be produced for. So I don't see any other country in the world that can completely replace China, but a lot of the production is gonna move to Vietnam, India, Mexico, over the next five, 10 years. I mean, Vietnam, I see is the number one contender to China in terms of production capacity and the types of products.
Meghla:
And the main reason for that is because of all of the Chinese investments that we are seeing in Vietnam and then other hubs like there's even Turkey, Thailand all of these other small production centers, they're gonna specialize in certain product categories. And Mexico, I'm not an expert in Mexico, but from what I see there are logistic issues in Mexico in terms of raw materials, in terms of getting factories and in terms of the limitation of product categories that are available in Mexico for manufacturing. So there are sudden products, for example, ceramics is pretty well established in Mexico and leather and some of the other categories. But again, we're not seeing too many electronics factories, for example, or other high-tech factories. So India, Mexico, Vietnam, all of these countries are gonna take market share away from China gradually.
Meghla:
China is still gonna be the leader in the next decade, I would say. But it's gonna be a different world 10 years from now. You know, every single week, Kevin, we receive emails from people saying that I wanna source from anywhere in the world except China, what can you do? But of course, the, the problem is that not a lot of countries have the supply chain and the infrastructure like China does, but people are looking for alternatives. I I think people are just a bit wary about China and the things that are happening, the political instability, and what would happen if China invades Taiwan? That's a huge issue, and people in procurement are actually talking about that as well.
Kevin King:
So well with Chinese manufacturers, it goes a long ways for me to get on an airplane and actually go and visit the factory and actually go and have lunch with them. It's really big part of their culture and it can really help me perhaps get better pricing, perhaps get moved higher up in the line of manufacturing, get my stuff quicker, and lots of other perks to it. Is that the case in Indian Vietnam too? I know maybe for your first order of a few hundred units, you're not gonna get on a plane and go over there. But is there is that cultural significance still important in India and Vietnam like it is in China, or you can pretty much do everything remotely and really never need to worry about visiting them?
Meghla:
So definitely personal relationships are really important, and especially in India and it's easier to communicate with people in India because most suppliers would speak English. Vietnam language is still a problem. You might need a translator if you go to some factories. So I think in Vietnam there's a higher chance if you be able to do your sourcing virtually. But India, if you wanna place orders, if you wanna increase your production, sourcing from India, it's essential to visit the country because Indians value relationships a lot. And when you visit the factory, when you see them, when you shake their hand and have a meal with them, then that really helps build a relationship and you get better terms, you get better priority, your orders get priority. So, but in Vietnam too, what we found is that if you go visit the factory, then it shows to them that yes, you're a serious buyer, you're here, you've spent the time and effort and money to visit the factory over here, so you're a serious buyer. So whether you're sourcing from India or Vietnam, China, we strongly recommend visiting the factory. And you know, that also gives you an idea of what the setup is like and what potential issues you might face moving forward, what the actual capabilities of the supplier are.
Kevin King:
So tell me, I know you do a couple trips. I know you have the India Trip and I think you're organizing one for Vietnam as well, is that correct?
Meghla:
Yes,
Kevin King:
That's right. So what happens if, if I decide to go on one of these trips what's the experience like? What are we gonna be doing?
Meghla:
So these trips are amazing, of course, I have to say that, but these are eight day trips where the, the focus of these trips is basically to teach people how sourcing in the country works and how you know, what sort of cultural differences there are in those countries, and how to manage things like logistics and how to vet suppliers, how to talk to suppliers. So there's a lot of focus on education, on teaching people best practices in terms of sourcing from those countries. Then we do a lot of sourcing as well. So in India we visit a trade show that Delhi fair that I just mentioned. And we spent three days at the trade fair meeting suppliers and seeing lots of hundreds of products at the same time. I think that's very advantageous. It really speeds up the sourcing process as compared to doing the same thing online.
Meghla:
And we also have a lot of e-commerce coaches that accompany the group. So in case you are not sure of you know, what products to sell or if you're a total newbie, there is support for that as well. And whereas in Vietnam, we're not really going to visit a trade show. There is a trade show that we are visiting, but it's a much smaller trade show. So we're go only gonna be spending one day at the trade show, and we're mostly focusing on visiting factories. So we're going to three different cities we'll start in Hanoi, then we go to Da Nang, and then to Ho Chi Minh City. And across the three cities, we're gonna be visiting about 10 factories, manufacturing different kinds of products. And the whole idea is to give people a peak into how manufacturing is done and to introduce them to suppliers of the products that they're interested in.
Meghla:
And then of course, we also go to this trade show that in fact, Global Sources is organizing in Vietnam, it's an export focused trade show, and there'll be about 500 or so suppliers there. It's pretty small. In fact, most of the trade shows in Vietnam are quite small. And so that's the second aspect of these trips, the actual sourcing part. And then the third aspect is cultural experiences. So in India we go to Taj Mahal, which is one of the seven wonders of the world. We do a Bollywood night where you can dress up in Indian clothes and dance to Bollywood tunes. There's of course a lot of experience in terms of the food because there's a lot of different varieties of food available in India. And we try to give people that experience as well.
Meghla:
In Vietnam, we're gonna be spending one night on a boat. It's a junk boat in Halong Bay, very picturesque scenic area. And then we're also gonna go to this small market called Hoi An, where there are a lot of different arts and crafts and smaller artisan kind of you know, shops that produce products that are maybe made of ratan or wood or hand carved and, and, and leather, things like that. So that's sort of a cultural experience as well. So those are the three things that we try to focus on, on these sourcing trips.
Kevin King:
Yeah you, you mentioned some of those cities and they're all ringing bells to me. Da Nang, I actually bought some marble statues of lions there when I was in Vietnam 10, 15 years ago. And then Hoi An which is a cool little city right on a river and stuff. I actually, I had clothes made. I actually, there you could, like, you can take in any outfit you want a suit to dress whatever you saw in a magazine and take it into these tailors and say, I want this made for me. And within a day or two they will do it. I had to do like four fittings or something like that so that they start working on it. And I went at like 10 o'clock at night and did a fitting, and then the next morning at like eight and again, at like one, then another, the final one, like at seven or eight that night. And they totally customized this clothing for me, which was really cool. It's a really cool experience.
Meghla:
Yeah. They also do shoes, like leather shoes if you wanted to get those done.
Kevin King:
Oh did they? Yeah. Yeah. I just did clothing back then, but it was cool. So these trips are kind of a mix of pleasure sightseeing with business.
Meghla:
That's right, yes. And it's a good balance. There's about 20% of the trips are culture and, and experiences, but most of it is information. So in Vietnam, for example, we'll do one half day conference when we arrive. But then there's information sessions that are done throughout the trip. So maybe an hour before dinner or half an hour before site seeing on a particular day, we'll get together in a room and we'll have some coaches. We have sourcing experts. The other thing that we do in these trips is we get together all of the all of, so the sourcing service providers. So whether they're sourcing agencies, logistics, quality control packaging companies, lawyer, any type of service provider that you might need to source from these countries, we get them together under one roof. And so on the India trip, for example, we do a full day conference, and all of these service providers are there with little boots at the back of the room, and you can go talk to them and, and build relationships with them as well.
Kevin King:
Now, how many people are typically on one of these trips?
Meghla:
So typically we get around 30 to 40 people on a trip. And the last trip that we did in October, because it was after the pandemic, and there was a lot of sort of pent up demand, we had almost 70 people. Wow. But typically 30 to 50 that's, that's sort of the number, the one that we are doing in March. Next month we've got about 30 people or so.
Kevin King:
And that's an India trip or Vietnam trip?
Meghla:
India trip, yeah. The India trip is in March. The dates on March 13th to the 20th, and then Vietnam is April 19th to the 28th.
Kevin King:
And you need to allow time if you're thinking about going on one of these to get actual visa because most western countries actually require a visa in advance to actually go to Vietnam and India. So that's an important thing to keep in mind as well.
Meghla:
Yeah. But visa takes two days maximum. It's an online process, it's an online visa, and you don't have to give your passport. You don't have to go anywhere. Just submit the form online and they give you an E.
Kevin King:
Last couple times, when I had to get like, it's like a 10 year visa that actually for India, that actually goes in your passport. They're not doing that anymore. Now it's an online process.
Meghla:
You're not doing that anymore. Now it's online and they give you a one year visa, one year multiple entry.
Kevin King:
Okay. much better. Much better. So if I wanted to find out about this, what, how would I find out more about, about these trips?
Meghla:
So, for India Trip, you can go to indiasourcingtrip.com, and Vietnam trip is vietnamsourcingtrip.com, com. Very straightforward, easy to remember. And the one thing that I wanted to also mention is that we've got a special offer going on for the India trip. If you wanna share a room with another attendee or a business partner, or maybe a friend, you can do that. And there's a $1,500 discount on the room sharing option. So typically the price for a single room is $5,500, and then double room is $5,000. But we've got a few rooms that are available at this lower price of $3,500. So it's a $1,500 discount for sharing a room.
Kevin King:
Now, if I'm listening to this and it's too quick for me to get my ducks in a row to actually make one of the trips in March or April, will there be another, you said you do the India one twice a year, around the fair, so I'm assuming in the fall there'll probably be another one?
Meghla:
Yes. The next one is gonna be in October. And Vietnam is currently a once a year trip, so we'll probably do it next March or April, 2024.
Kevin King:
Awesome. Well, Meghla, I really appreciate you coming on today and sharing some tips and ideas about looking at alternative sourcing out outside of China. This, this has been great. If people just wanna reach out to you to get to pick your brain or to maybe use you to help them with some sourcing remotely from their country how would they do that?
Meghla:
So they can reach out to me on Messenger, just search for me. Meghla Bhardwaj on Facebook. M E G H L A. And then Bhardwaj is B H A R D W A J. We also have a Facebook group sourcing from India, so you could join that as well.
Kevin King:
Awesome. Well really appreciate your time today, and I look forward to seeing you at somewhere here in the near future.
Meghla:
Yes. Thank you so much, Kevin, for inviting me here, and I look forward to seeing you in India or Vietnam.
Kevin King:
Yeah, you never know. You never know. Take care.
Meghla:
Thanks a lot, Kevin. Bye.
Kevin King:
The world is a changing place, and more and more manufacturing is gonna be done outside of China, whether that's locally in your own country or places like Mexico or Turkey or India or Vietnam. And it's a great time to actually explore those options for you. If you haven't yet, it may make sense right now or it may make sense to wait, but there, there's lots of great options and hopefully this episode has helped you shed some light on how to go about that and what some of those options may be. Look forward to seeing you again next week for another episode of the AM/PM Podcast. But before we go, as usual, got your nugget of the week. If you don't make time for your wellness, you must make time for your illness. If you don't make time for your wellness, you must make time for your illness. Have a great week. We'll see you next time.
---
Enjoy this episode? Be sure to check out our previous episodes for even more content to propel you to Amazon FBA Seller success! And don't forget to "Like" our Facebook page and subscribe to the podcast on iTunes, Spotify, or wherever you listen to our podcast.

Want to absolutely start crushing it on eCommerce and make more money? Follow these steps for helpful resources to get started:
Get the Ultimate Resource Guide from Kevin King for tools and services that he uses every day to dominate on Amazon!
New to Selling on Amazon? Freedom Ticket offers the best tips, tricks, and strategies for beginners just starting out! Sign up for Freedom Ticket.
Trying to Find a New Product? Get the most powerful Amazon product research tool in Black Box, available only at Helium 10! Start researching with Black Box.
Want to Verify Your Product Idea? Use Xray in our Chrome extension to check how lucrative your next product idea is with over a dozen metrics of data! Download the Helium 10 Chrome Extension.
The Ultimate Software Tool Suite for Amazon Sellers! Get more Helium 10 tools that can help you to optimize your listings and increase sales for a low price! Sign up today!
Protect Your Amazon Brand with a Trademark! Protecting your brand from hijackers is vital. SellerTrademarks.com provides a streamlined process for obtaining a trademark for your business and shielding your products from fraud!
Does Amazon Owe YOU Money? Find Out for FREE! If you have been selling for over a year on Amazon, you may be owed money for lost or damaged inventory and not even know it. Get a FREE refund report to see how much you're owed!