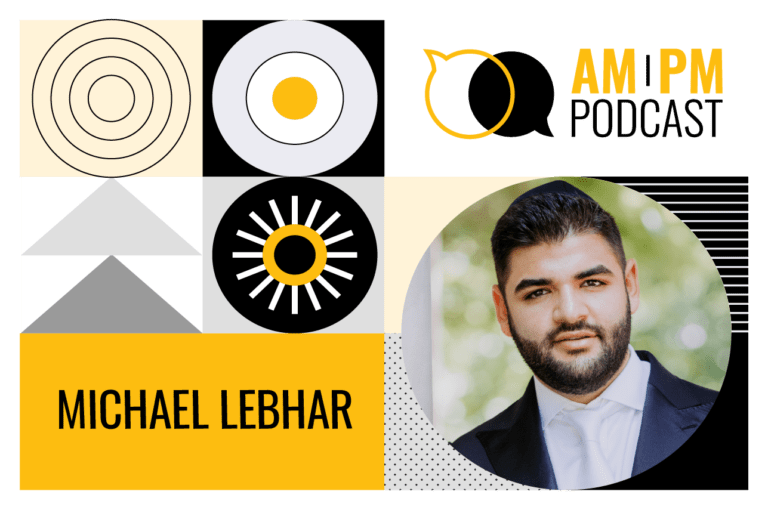 #333 – Michael Lebhar's Secret Sauce For Success In Walmart.com And Retail Stores 
In episode 333 of the AM/PM Podcast, Kevin and Michael discuss:
01:25 – The Registration For Helium 10 Elite Will Be Closing Soon!
02:10 – Michael Started Selling Online In 10th Grade
03:25 – How Did He Learn To Sell On Amazon?
05:25 – Getting To Know Michael's Mentors
07:45 – Going To School In The Morning And Doing Business By Night
08:50 – Talking About Michael's First Product
10:00 – How Did A Young Entrepreneur Finance His Business?
12:00 – Laundry Basket Fiasco: Challenges On His Next Product
14:30 – Getting Out Of A Sticky Situation & What Lessons Did He Learn
16:35 – Pro Tip: Use Lawyers For Trademark And Patent Investigations
17:45 – What Happened Next In Michael's Amazon Journey?
20:30 – Expanding His Products In Different US-Based Marketplaces
21:00 – How Michael Find Opportunity Selling On Walmart.com And It's Retail Stores
22:50 – Going From E-commerce To Retail Is A Big Change
25:15 – "In Retail, One Mistake Could Be Big"
26:15 – Why Did Michael Have Huge Success On Walmart.com?
31:30 – Is It A Requirement To Package Your Products Differently?
33:40 – The Walmart Open Call: What It Is And How Did He Get In It
38:30 – Discussing Marketing Strategies When You Enter Walmart Retail Stores
41:40 – Projected Retail Sales Versus E-commerce Sales
42:46 – "You Do Good In One Retailer, The Rest All Want You"
45:30 – Press Releases When Launching Your Products
51:00 – Kevin's First Experience With Press 30 Years Ago
55:30 – How To Reach Out To Michael Lebhar
56:30 – This Week's Golden Nugget Tip From Kevin
---
Enjoy this episode? Be sure to check out our previous episodes for even more content to propel you to Amazon FBA Seller success! And don't forget to "Like" our Facebook page and subscribe to the podcast on iTunes, Spotify, or wherever you listen to our podcast.

Want to absolutely start crushing it on eCommerce and make more money? Follow these steps for helpful resources to get started:
Get the Ultimate Resource Guide from Kevin King for tools and services that he uses every day to dominate on Amazon!
New to Selling on Amazon? Freedom Ticket offers the best tips, tricks, and strategies for beginners just starting out! Sign up for Freedom Ticket.
Trying to Find a New Product? Get the most powerful Amazon product research tool in Black Box, available only at Helium 10! Start researching with Black Box.
Want to Verify Your Product Idea? Use Xray in our Chrome extension to check how lucrative your next product idea is with over a dozen metrics of data! Download the Helium 10 Chrome Extension.
The Ultimate Software Tool Suite for Amazon Sellers! Get more Helium 10 tools that can help you to optimize your listings and increase sales for a low price! Sign up today!
Protect Your Amazon Brand with a Trademark! Protecting your brand from hijackers is vital. SellerTrademarks.com provides a streamlined process for obtaining a trademark for your business and shielding your products from fraud!
Does Amazon Owe YOU Money? Find Out for FREE! If you have been selling for over a year on Amazon, you may be owed money for lost or damaged inventory and not even know it. Get a FREE refund report to see how much you're owed!