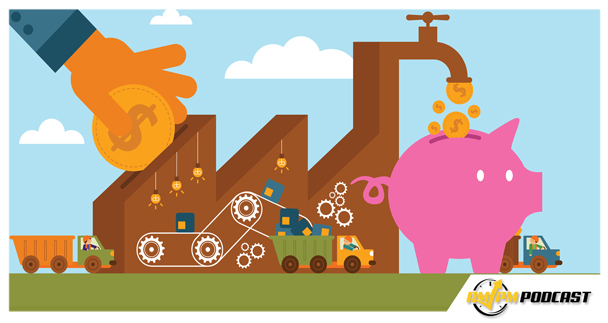 How to Be a 6-Figure Amazon FBA Seller and Your Own Supplier – EP142
Have you ever wished you could just have your own personal supplier for your Amazon FBA business without all the issues you get from outsourced suppliers? Why not establish your own factory from which you manufacture and ship you products from? Inventory issues would be a thing of the past when you run the place! Becoming the Amazon seller and supplier all in one worked out for the guest of today's podcast, and she hasn't looked back.
In this episode of the AMPM Podcast, host Manny Coats interview Angie Chacon, a mom of four from Clear Water, FL who discovered the opportunities of Amazon FBA in 2014. She took her knowledge in sales and manufacturing from her previous job to build an international $500K per month Amazon business from nothing as well as he own factory from which to produce her products to eliminate the need for an outsourced supplier.
Angie also attributes much of her success to being able to identify the best times to get out of selling certain products as well as knowing when to release new products for a harmony of sales that has taken her from nothing to well over six figures per month and roughly $6 million per year in revenue.
In this episode, Angie goes over many interesting points including the following:
00:41 Introduction to Angie Chacon
01:16 How Did You Get Started Selling on Amazon?
03:11 What Are Your Profits for Your Amazon Business VS Your Manufacturing Business?
03:38 How Many SKUs Do You Sell Currently?
03:45 Do You Only Sell in the United States Or Internationally?
04:29 Do You Only Sell on Amazon?
04:46 Do You Manufacture All of Your Own New Products?
05:07 How Many Hours Per Day Do You Dedicate to Amazon?
06:41 Was Your Very First Product on Amazon a Failure?
07:52 Do You Have an Amazon Horror Stories?
09:12 How Does Someone Just Start His Or Her Own Factory?
10:14 Is There Anything That You Do In This Business That Is Distinctly Different From Other Sellers?
11:19 Has Advertising Played a Major Role In Your Business Growth?
12:03 What Do You Do For a Product Launch on Facebook?
13:00 How Do You Build Your Customer List?
13:54 What Has Been Your Biggest Challenge So Far?
15:37 Do You Have Any Vas That Helps You With Your Business?
15:45 What Has Been Your Biggest Accomplishment?
16:54 Reinvesting Your Money Back Into the Business
18:37 What Kind of Profit Margins Do You Look For?
18:58 What Are the Key Factors That Contributed to Your Fast Growth?
20:45 If You Could Go Back In Time, What Advice Would You Give Yourself?
To watch the video version of this episode of the AM/PM Podcast, check out our YouTube channel below: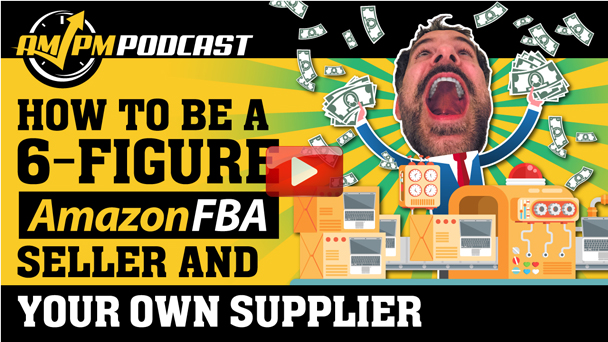 Enjoy the episode? If you found this episode helpful, be sure to check out our previous episodes for more insight into being a successful Amazon FBA Seller! Don't forget to Like us and join the conversation with over 22,000 prominent Sellers on Facebook and subscribe to our podcast!
Be sure to check out our latest content on our Instagram!
Ready to get serious about your Amazon FBA game? The Illuminati Mastermind offers monthly training for intermediate to advanced level sellers (not recommended for those new to Amazon) for advanced tips and tricks to help your sales climb higher. This program is designed for six, seven, and eight-figure sellers, so only serious sellers should apply! Reserve your seat today so you don't miss out on this helpful webinar! CLICK HERE TO FIND OUT HOW TO JOIN
Spend less & make more with the ultimate software tool suite for Amazon Sellers! Helium 10 offers 10+ tools that help you to optimize your listings better and increase sales with an easy-to-use system for one monthly membership price. CLICK HERE TO SIGN UP TODAY