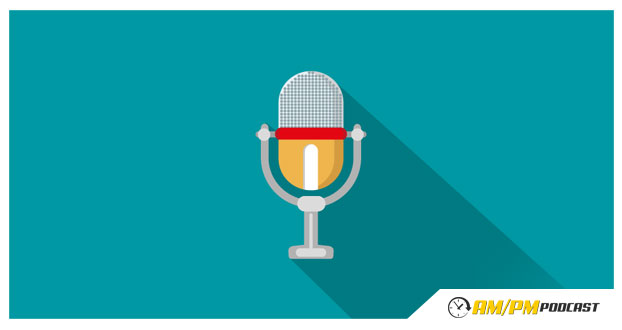 $8,000 Per Month PROFIT on Amazon Merch – Michael Essek Drops Gold Nuggets – EP85
Michael Essek tells us the approached he's used to take his Amazon Merch business to $8,000+ in profits per month.
In this episode of the AM/PM Podcast you'll discover:
He lives in Europe but sells in the USA – this is why.
What tier level is Michael at?
How much money does Michael make with Merch?
Michael has two accounts — why does he do this?
How many shirts does Michael upload every month?
What does Michael think is the best way to get past the 25 tier shirt mark?
What does Michael feel a new seller should stay away from?
Do you prefer evergreen products or trending products?
Michael's take on niching down trends even further.
Would you go after a trend if you know it will be short lived?
How do you price your shirts on Merch by Amazon?
if competitors are lowering their prices on a similar shirt, do you do the same?
If you have a good selling shirt, do you create variations?
How many brands have you created for your shirts?
Why do you create so many Merch brands?
Where do you get shirt design ideas from?
You have a secret strategy you use with 99Designs.com – What is it?
What percentage of shirt designs do you do yourself vs. outsourcing?
You pay more per shirt design than most people — how much do you pay?
What other sites other than Merch do you sell Shirts on?
What advice would you give to a new seller in terms of pricing their first 25 shirts?
Could 1 buyer or business order 100 shirts at once, does that get you to the next tier?
Michael talks about some bulk shirt orders from friends or businesses.
What do you do if another seller has copied your design pixel by pixel?
A cool tactic Michael uses to lock in copyright dates.
How do you report copyright infringements?
WHat do you think about trademarking your designs?
Michael has a site where he provides secret tips and tricks on selling more shirts. Listen to the podcast to find out where to go for these.
Join the Merch party and chat with everybody at the Merch Elite Facebook Group
Don't forget to check out the Amazon FBA High Rollers group on Facebbok
Looking for an Amazing keyword research tool? Check out Magnet by Helium 10
Subscribe to the AM/PM Podcast on iTunes