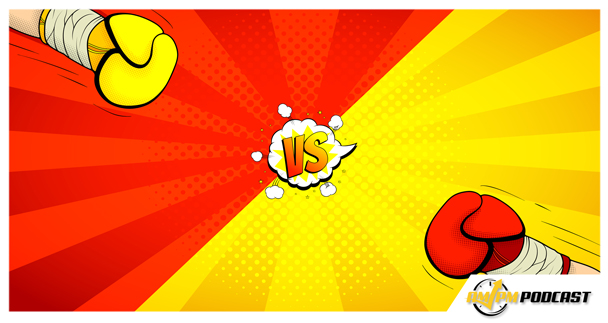 Amazon FBA VS. Shopify: Which Is Better – EP136
There are many platforms out there for selling your products online, Amazon and Shopify being chief among the rest. Many people like each platform for different reasons, but how do they stack up side by side?
In this episode of the AM/PM Podcast, host Manny Coats sits down with Florida native and 5-figure a month Amazon FBA seller and Helium 10 user Greg Alper to discuss his experience with both platforms and what he likes about each. Greg started off in the standard e-commerce business in 2009 but decided to take the plunge in Amazon FBA in May 2016 because he had read a statistic at a retail convention about how over half of retail purchases online started with a search on Amazon.
Additionally, Greg shares his thoughts on what made him want to switch to selling on Amazon over standard e-commerce, the privilege of owning two Amazon FBA accounts for two separate Amazon businesses, and why he believes forging very strong relationships with your suppliers can drastically improve your sourcing costs and shipping time.
In this episode, Greg answers many questions that are on everyone's mind, including:
00:39 Introduction to Greg Alper
01:47 What Made You Decide to Get Into This Business?
03:55 Is It Possible to Have Two Amazon Seller Accounts?
05:16 Starting Two Companies On Amazon
07:01 Amazon FBA VS. Shopify: Which Do You Prefer Most?
08:30 Do Your Run Your New Amazon Business Alone, Or Do You Have Help?
09:00 How Many Hours a Day Do You Spend on Your Amazon Business?
10:04 What Was Your Initial Investment Into Amazon FBA?
14:35 How Many Units Do You Purchase at One Time?
15:08 Have You Sought Out External Funding For Your Business
15:47 Where Are Your Suppliers?
15:59 What Do You Do to Build a Strong Relationship With Your Suppliers?
18:33 Tips When Shipping Product From China
20:57 How Much Has Advertising Grown Your Business?
22:00 Setting Personal Monthly Sales Goals
23:54 What Is Your Typical Launch Strategy For New Products?
26:04 What are Your Business Goals?
26:32 What Is Some Advice You'd Give Yourself When You First Started Selling on Amazon?
To watch the video version of this episode of the AM/PM Podcast, check out our YouTube channel below: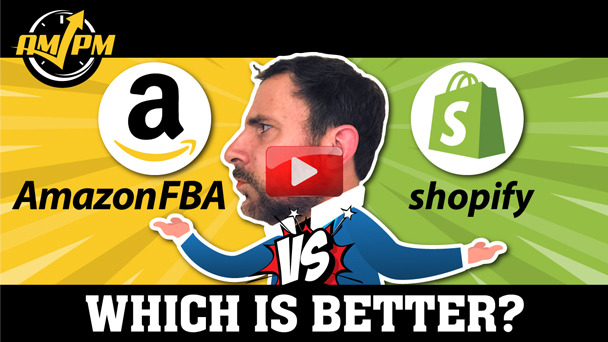 Enjoy the episode? If you found this episode helpful, be sure to check out our previous episodes for more insight into being a successful Amazon FBA Seller! Don't forget to Like us and join the conversation with over 22,000 prominent Sellers on Facebook and subscribe to our podcast!
Be sure to check out our latest content on our Instagram!
Ready to get serious about your Amazon FBA game? The Illuminati Mastermind offers monthly training for intermediate to advanced level sellers (not recommended for those new to Amazon) for advanced tips and tricks to help your sales climb higher. This program is designed for six, seven, and eight-figure sellers, so only serious sellers should apply! Reserve your seat today so you don't miss out on this helpful webinar! CLICK HERE TO FIND OUT HOW TO JOIN
Spend less & make more with the ultimate software tool suite for Amazon Sellers! Helium 10 offers 10+ tools that help you to better optimize your listings and increase sales with an easy-to-use system for one monthly membership price. CLICK HERE TO SIGN UP TODAY