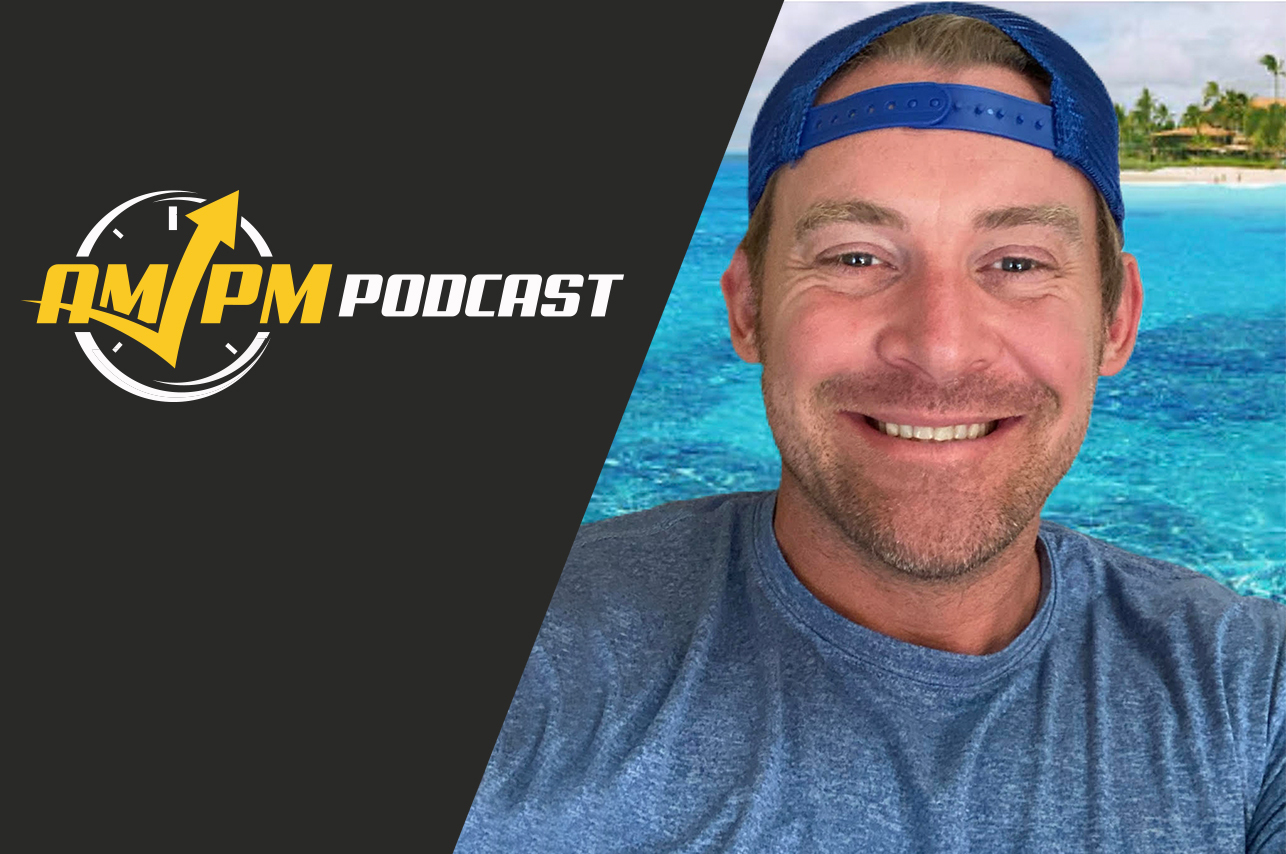 Capitalism or Greed? The Story of the Hand Sanitizer Gold Rush of 2020 with Lance Wolf – 216
It's 2020 and the coronavirus pandemic has shouldered itself into every conversation. Price gouging, opportunistic sellers, and the merits of rampant capitalism have all become highly charged, emotional issues in large part due to the effects of COVID.
Today on the AM/PM Podcast, Tim Jordan welcomes Lance Wolf, an Amazon seller who was one step ahead of pretty much everyone else and made a lot of money reselling hand sanitizer.
If you have a visceral reaction to that fact, you're not the only one. Making money during periods of disruption has a way of leaving a bad taste behind. Still, it's the business model behind stock exchanges around the world, currency trading, as well as the basis for the colossal fortunes of the men who in many ways, built America.
Men (because it was the early 1800's) with names like Rockefeller, Carnegie, Vanderbilt and Astor were all unapologetic capitalists and "capitalized" on the twists and turns of economic and social change. Now, the names are Gates, Ellison, Zuckerberg and Bezos.
But, make sure you listen to this episode, because Lance also had a strong reaction to the way that he was making money from the pandemic. After considering the scale of a rapidly escalating humanitarian health crisis that has touched the entire world, he refunded all his profits and was personally responsible donating hard-to-find medical supplies to first responders.
It remains a complicated question. How to balance making money as an entrepreneur with the highly calibrated social conscience that these volatile times sometimes require.
Today's story features powerful questions AND answers.
In episode 216 of the AM/PM Podcast, Tim and Lance discuss:
01:45 – How Did Lance Get Started?
04:00 – Googling "How to Get Rich"
07:30 – After Reaching the Top, Amazon Cracks Down
10:15 – A 150K Product Waiting in the Wings
12:30 – Cornering the Hand Sanitizer Market
15:00 – At What Point Does Markup Become Greed?
19:00 – "Nobody Thinks to Go to the Dollar Stores"
23:00 – The Coronavirus Pandemic Became a Multiplier
27:00 – Donating Crucial Medical Supplies
30:15 – Looking Back, What Does Lance Now Think About That Selling Period?
33:45 – Are Health and Safety the Dividing Line?
35:50 – Toys are Still Fair Game
39:00 – Is Arbitrage Still a Viable Selling Model?
40:30 – How to Contact Lance
Enjoy this episode? Be sure to check out our previous episodes for even more content to propel you to Amazon FBA Seller success! And don't forget to "join" our Facebook Group and subscribe to the podcast on iTunes or wherever you listen to our podcast.
Want to absolutely start crushing it on eCommerce and make more money? Follow these steps for helpful resources to get started: