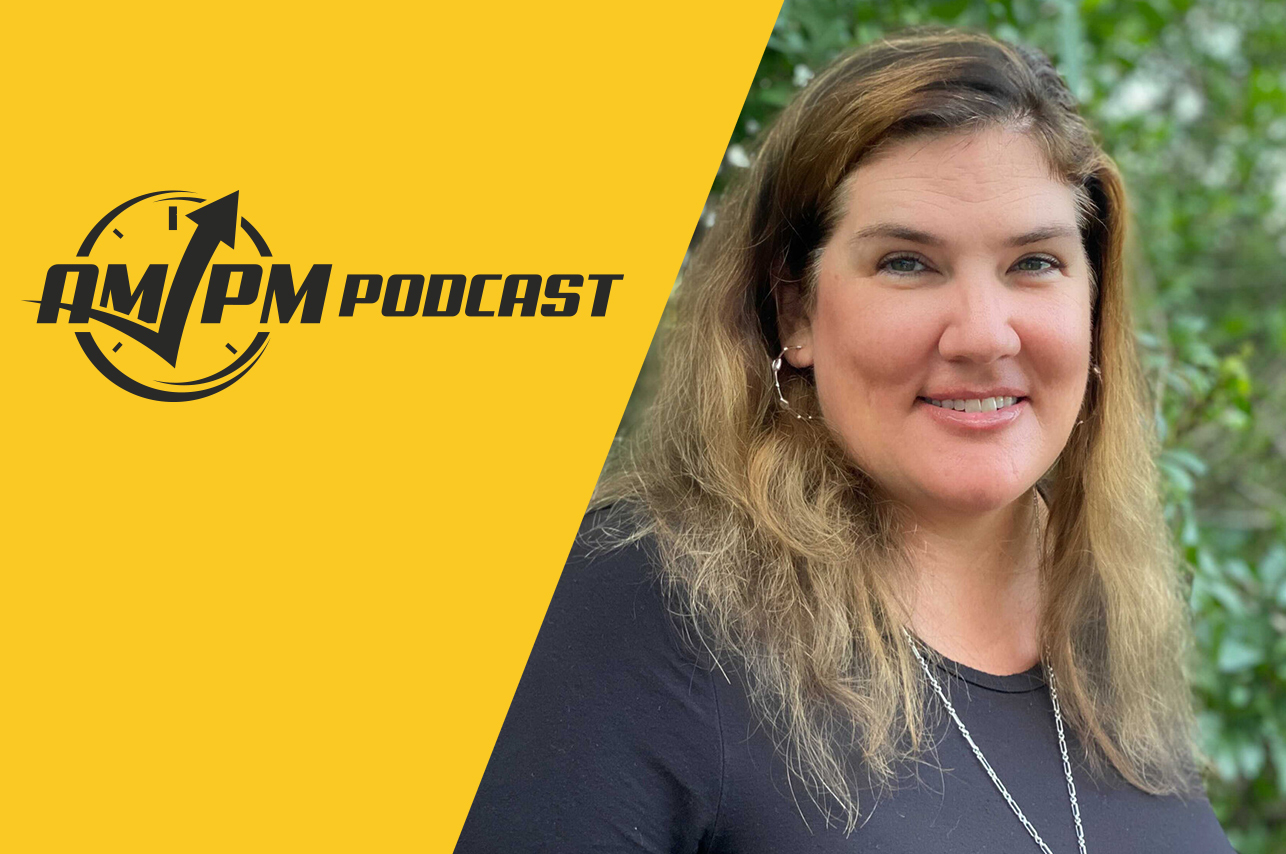 The Good, the Bad, and the Ugly: Are Black Hats and Legalities Stopping Sellers? – 268
In episode 268 of the AM/PM Podcast, Tim and Lesley discuss:
02:00 – Lesley Has Over 11 Years Selling On Amazon!
04:00 – Supporting A Lot Of Marketplace Sellers Over The Years
06:00 – The Negative Side Of Selling Inside Marketplaces
16:00 – Monopolies and Legislation In Big Marketplaces
19:00 – Is Amazon And/Or E-commerce Still A Good Opportunity?
22:30 – How To Contact Lesley And Her Team
Transcript
Tim Jordan:
The ability to spin up an E-commerce business massively transformed when marketplaces came to kind of the E-commerce world, right? They have traffic, they have the logistics, they have the capabilities for us to expand, but we ended up putting a lot of faith and kind of all of our eggs in one basket, or maybe multiple baskets of these marketplaces which can be a little bit scary and a little bit dicey. A lot of things are changing in the marketplace world when it comes to trust, liability, and even legality and we're getting into some of those topics that not only do they affect marketplaces, but they affect like the whole E-comm world. And that's what we're talking in this episode about, stay tuned to the end here we go.

Tim Jordan:
Hi, I'm Tim Jordan and in every corner of the world, entrepreneurship is growing. So join me as I explore the stories of successes and failures. Listen in, as I chat with the risk-takers, the adventurous, and the entrepreneurial veterans, we all have a dream of living a life, fulfilling our passions, and we want a business that doesn't make us punch a time clock, but instead runs around the clock in the AM and the PM. So get motivated, get inspired. You're listening to the AM/PM podcast.
Tim Jordan:
Hey everybody, welcome to another episode of the AM/PM podcast, where we try to talk about things that are beneficial and appropriate for E-comm entrepreneurs. Our topic today is going to be one that I don't know, it could actually border on the line of critical, right? And maybe the intent is not to be critical, but we have to talk about the good and we have to talk about the bad, right? And we have to plan for our businesses and we have to make decisions using the best, most relevant, and largest amount of credible information that we can get our hands-on, right? This is all-important so that's what we're going to start talking about now in this episode is some of those things that, like I said, could be construed as negative, but we need to hear. So, because we're getting the legalities and all of these crazy things that are usually over my pay grade when it comes to E-commerce, we brought in an expert Lesley Hensell who's going to be sharing some experience and kind of shedding some of this light or shedding some light on some of these topics for us.
Tim Jordan:
So welcome to the show Leslie.
Lesley:
Thanks so much for having me on I appreciate it.
Tim Jordan:
Yes, ma'am and I know you've been in this space for a long time and you've seen a lot of things. Is that right?
Lesley:
Yes, I have, I joke about how I'm not quite old enough to be a grandma, but I'm a grandma on Amazon. Cause I've been an Amazon seller for 11 years and done Amazon consulting work for about eight years.
Tim Jordan:
Yeah, like you count it in dog years right? So if I've been on Amazon for seven years, I'm basically a 36-year veteran.
Lesley:
I think that's absolutely correct. The pace of change, the difficulty of being on the marketplace, you definitely earn more than one year for every year you're on there.
Tim Jordan:
I agree. So tell me, how did you get involved in this space? I know that you run a company and I guess you found that it called Riverbend Consulting, who is a fairly well-known company for sellers, big and small that takes care of problems related to marketplaces. So how did all that get started?
Lesley:
Well, I started selling on Amazon about 11 years ago but my background is as a consultant. So I've been a consultant almost my entire professional life doing business consulting, process consulting, marketing PR the whole gamut of things. So when you start to meet enough sellers, you run into people who have problems and it's obvious that there's a way you can apply some of that traditional old school consulting background to Amazon problems. And about five years ago, I met my partner Joe Zalta because his account was suspended and he was referred to me by someone who tried to help him get the account back up they hadn't had any luck and I got him reinstated. And like a lot of my clients we've gotten to kind of be friends throughout the process. It's ugly, It's hard, our clients want a shoulder to cry on. We became friends, knew each other well from that process and when he heard I was looking to do something new, he said, we've got to do this together. And what's great is Joe has a lot of experience as a, I would call him a power seller. So he has that expertise and background and a lot of sales background. And I'm more on the service side and someone who was always a small gig seller just to supplement the income.
Tim Jordan:
Yeah, so you've got a pretty big team now you've supported probably thousands of marketplace sellers over the years, which is great because it gives you kind of really cool bird's eye view of what's happening. Now I do have to ask you this. Maybe this is a personal question for me I'm just curious but like, my wife is an oncology nurse practitioner, right? She works in oncology, so everyday she goes to work she sees cancer patients. Now she is absolutely convinced that everybody in the world has cancer now like if I eat anything with artificial sweetener, I'm basically going to be dead in six months right? It's like, you're surrounded by this so it gives you like a negative view. Do you think that you have an overly negative view of marketplace selling because day in and day out, you're just seeing the worst case scenarios?
Lesley:
Absolutely I do! And I'll tell you, so we have 62 employees, 15 of them are ex Amazonians who worked in seller performance account, health seller support, catalog team. They have seen all of the dirty, ugly they can explain why things are broken. The processes will blow your mind when you're like, that's why we can't get this fixed. And so the more you know, the more frustrating it becomes. However, on the other hand, Amazon has created opportunity for so many people to feed their families, have flexible work schedules, be millionaires. It is a true love, hate, and a push pull some days I think Amazon is a hero and other days I think that they are the worst of villains. It's crazy it's like I have two personalities.
Tim Jordan:
No, I completely understand it. I tell people like I love Amazon, I think that Amazon and marketplaces in general, like that whole concept of marketplaces are so wonderful and they've created so much opportunity, but you got to take the bad with the good too, right? And sometimes you just have to take your punches and keep going and try not to let it get you down and hurt your feelings and take it personally because there is so much benefit. So we want to start talking about some of those negatives of Amazon now, right? And this really can play into any marketplaces we'll talk more specifically about Amazon. And one of those things that's happening right now is not necessarily a by-product of Amazon doing anything bad, but it's a by-product of what Amazon allowed to happen for a long period of time.
Tim Jordan:
And what I'm talking specifically about is this misrepresentation or misunderstanding of what a marketplace is. So with Amazon, Amazon is a search engine, Amazon has an algorithm, and even if you have the crappiest product in the world, you can manipulate the algorithm. You can manipulate the search engine and cause your product to get more sales than it normally would right? Just based on its own merits, so specifically we're talking about ranking strategies, we're talking about review gathering, all of that good stuff. And we've seen a lot of this stuff like the review solicitation really been hurt for the past couple of years and people are trying to get away from that. But a couple of weeks ago one of the biggest I would call them launch services, "launch services" that is known that essentially gives away heavily discounted products with the very specific intent of also manipulating Amazon's ranking system through rotating URLs and all sorts of stuff like to cause inorganic ranking, right? We saw that disappear and it begs the question, is Amazon wisening up to this to the point where we're not going to be able to use hacks and tricks and cheats and things like that to rank our product and we have to go to more traditional marketing? And is that a good or bad thing? And then I also want to ask you, what are the ramifications for sellers that continue to engage in these black hat, non terms of service appropriate selling strategies.
Lesley:
Excellent questions. And on the first question, there's been a push pull in Amazon for a long time. You see waves of enforcement on platform manipulation and on different types. So for example, there was a period of time where we kept, we saw a wave of incoming clients who had been suspended because they were using Facebook chatbots. But we've saw another wave for a different service provider out there that was offering a service that is very against terms of service and Amazon caught onto them somehow and managed to enforce against that. Now you said something very important in your question, you said this isn't necessarily Amazon doing anything. This is all rolling downhill from the Federal Trade Commission. The Federal Trade Commission is all up in Amazon's business on this and a lot of other things. Just a week or two ago, the FTC sent out this massive warning letter that had like every brand you've ever heard of or admired in the United States practically on it, accusing them of fake reviews.
Tim Jordan:
The fee was $43,000 per occurrence right?
Lesley:
Did you see all the brands? I mean, these are brands that I was like, where are they getting fake reviews, luxury brands? It was mind blowing. So the FTC, Amazon is like their top target on their hit list, more than anyone else for lots of reason they were after Amazon. So when they are coming after sellers and forcing on this, I don't know internally how much Amazon cares or not for their own reasons, valuess, and policies. I know that they have to care because the FTC is all up in their grill. So I think this is only going to increase, they are improving their algorithms all the time to catch these things. I have no idea how they caught the Facebook chatbots, I do know there is an agreement or reciprocal agreement between Amazon, Facebook, Twitter, and some other organizations that they will data share to stop fraud and abuse. And so I believe there's probably sharing between those organizations on some of these issues, but I don't think it's going to go away anytime soon. Now, what they did with his service that was shut down is they sent a warning to all the sellers using that service that they knew were using the service one way or another. I think most of that was probably through API, but some of it wasn't and so I'm not sure how they got that.
Lesley:
Well and I'll tell you where they get some of it. They get it from suspended sellers, so when Amazon suspends you for platform manipulation, review manipulation, BSR manipulation. One of the things that– they want you to be reinstated the first time, if you violate the two times you are gone and Lord help you cause you ain't coming back. But the first time they are willing to reinstate if you come clean, and part of coming clean is you tell them name, address, website of the vendors, copies of correspondence, copies of invoices, copies of bank transactions, where you paid whatever vendor for doing these things for you. So they've gathered a lot of information from the clients of these services that it was the only way they were going to get back on Amazon but still some of the lists, I don't know where they got it.
Tim Jordan:
Doesn't everybody know that snitches get stitches? Like, what happened? That's all for making us rat each other out but that's okay because I have the opinion that like it was all short-lived anyway. So it was a short term solution to rank products that shouldn't have been ranked using these artificial methods. And we all need to actually become like legitimate product sellers. But, well let me back up and I'll just say this, this isn't just Amazon, Amazon's in the crosshairs right now, but you know every other marketplace is watching it, you know, Etsy, eBay, Walmart and they're all getting ready to be looked at as well so I'll changing it. So do you think that the forced enforcement of these things will make it easier or harder to sell on a marketplace? Do you think it's good for the marketplace? You think it's good for sellers or kind of what's your evaluation of these forced changes?
Lesley:
I think it's good for established sellers who have an early mover advantage who already have a bunch of reviews. If I were a high quality private label seller right now, and I had good reviews on my product, I would stop all the black hat, I would stop all the review manipulation. Because you do not want to risk getting shut down and just enjoy that you are sitting on top of the pile with all of your happy reviews because the newer sellers are getting more scrutiny and they can get shut down for doing this so they're never going to catch up to you it's just impossible at this point and if they do, they're going to get shut down. Look at all the sellers from China that Amazon took down permanently, no opportunity for appeal.
Tim Jordan:
For massive sellers too.
Lesley:
Huge, huge. So I know that a lot of people think that was just a statement and that Amazon wanted some good PR, but it does tell you the direction this is headed and it's not toward we're going to be more lenient.
Tim Jordan:
Most people that are involved with E-commerce know that there are some potential bills going through Congress right now that would cause some restrictions or force changes on Amazon potentially the marketplaces. And you hear the horror stories of, oh, Amazon going have to shut down third-party sellers and other people are saying, oh, it's going to disappear. So give us some like five minutes, just the rough framework of what's actually going on right now and some of the ramifications and where you think that's going to go.
Lesley:
There are several different bills that have been introduced at the committee level in Congress. Some have passed out of committee, none have hit the floor. Most of these were introduced back in like May, June timeframe. So they've been sitting for some time, the longer they sit, the better because we need these suckers to expire in my humble opinion. So what a lot of these do, the thing about people in Congress is that they have a principle they want to advance, but they don't understand the complex workings and realities of the systems that they are writing legislation for.
Tim Jordan:
Yeah. That was Congress talking to Mark Zuckerberg and going, well, how do you make money? And he's like, ads? And they're like, yes, but how do you make money? Ads? Like what's going on? But they're trying to enforce different– anyways, continue.
Lesley:
So they don't understand the third party marketplace versus vendors, they have no clue that there are literally millions of jobs at stake here. This is not a few people who just sell on Amazon as a hobby, this is millions of jobs, tons of commerce, selection on the platform, ease of people out in the public being able to get products. So these bills, what most of them do is they in some way or another prohibit Amazon from selling its own products on the platform, or say that they would have to break into separate platforms. One that was for its own products and one that's for the marketplace. It really does not distinguish between private label products Amazon has developed and Amazon's vendor, which is why I say that the people writing the legislation, I have no clue what they're doing, because they aren't even distinguishing between those two things.
Lesley:
Most people who sell on Amazon have no problem with Amazon selling its goods that are vendor goods that they're owned by Amazon of 1P. We have a problem with them ripping off private label product designs and using that information from sellers. But there's nothing to distinguish those two things in this bill, which is silly. And then one of the bills would just break up Amazon. I mean, it's not even about if you do this, if you do that, it's like, oh, they just need to be smaller. The problem I have with all of this legislation is that the unintended consequence of it, but actually be the exact opposite of what the writers of the bills intend. They think that they're going to diminish Amazon's power in the marketplace, and it will be less monopolistic. But in fact, if what you do is forced Amazon to get rid of all of its third party sellers.
Lesley:
Amazon is going to operate in two ways, they're going to have their private label products and they're going to have vendor relationships. Anyone who has debated, whether they want to be a three-piece seller or a one-piece seller knows that if you're a one-piece seller, you have no power. They decide which products to sell at what price, what quantity, and if a product doesn't do well for a while because of their fault with their repricing mechanisms, their price matching mechanisms, they will just continue buying that from you. So what will actually happen is, Amazon would have all of the power that gives there would be no third-party sellers on the platform offering alternative products, that alternative pricing and all the selection that everyone wants and then at the same time, Amazon is an amazing incubator and anyone who knows a private label seller knows this there is no other more cost effective way to launch and test a product than putting it on Amazon. You can order super small quantities and see if it's going to sell it's very exciting, how else are people going to launch new products? You're going to be killing innovation in the marketplace and really seriously giving Amazon all the power. Think about when you go to a Walmart or you go to Target, and there's the shelf space for pickup product for pins, you need to buy new pins and so there's only this much space on the shelf for pins with a certain number of hang tags. So they're only going to work with what two or three brands you got your sharpies and your bigs, and that's about it, right? We'll go right back to that. But on Amazon, because they couldn't possibly manage all of the product that all through the 3P sellers are providing right now. So it diminishes consumer choice, which is the exact opposite of what abolishing a platform is supposed to do.
Tim Jordan:
Do you think that Amazon, and let's say marketplaces in general are still a good opportunity to get businesses started? Do you think that in five years from now, none of this is going to exist? We're all going to wish we had an attempted it, it was going to be a bad experiment? Or do you think that it's still by and large a good opportunity?
Lesley:
I think marketplaces are one of the best and purest forms of capitalism and competition on planet Earth. I still think it's a great place to start a business, even if you're starting from scratch right now. I think the only way you can be successful is if you're willing to be nimble and pivot every single day, if you're someone who wants to have a business that you set it up and it always runs the same way, and you just rinse and repeat Amazon and other platforms are not for you. If you are willing to hustle and compete, it is and I think that's where some of this attitude comes. If you're an old school seller like me, there was not a heck of a lot of competition 10 years ago it was a lot easier, you could do all the wild west stuff, you could buy liquidation.
Lesley:
It was a great time. And it's just not like that anymore so you have to be more professional and buttoned up like a traditional business. And you know, let's face it some of us entrepreneurs me included we're entrepreneurs. Cause we don't really want to be old school traditional business like we're working for fricking Verizon. You know, you don't want to be like you're working for the phone company, you're IBM, we're in your time every day. But if you want to be successful, long-term on Amazon that's who's winning. Some of our biggest clients that are some of the biggest sellers on Amazon that's who leads them. I mean, they've got Harvard MBAs and people who've worked at investment banks who break out the tie on a regular basis and they are all about reporting and everything is documented that is how they win. So if you're willing to adopt some of that strategy, I still think it is the easiest, best, fastest place to launch a business you just have to get a really thick skin.
Tim Jordan:
I couldn't agree more. Now, let me ask you this, we know that Amazon's in the spotlight right now cause it's the biggest. Do you think that all of these rules, regulations, enforcements, and ramifications are going to trickle down to all the marketplaces?
Lesley:
Absolutely. Walmart will be next in the crosshairs and here's my thought question for anyone who is pro this legislation against Amazon. So a lot of this about Amazon is like, oh, you're knocking it off to create. You're not going to have products to create your own white label, private label version of something. Are they going to go after all of the traditional brick and mortar retailers who use the data from sales of the products that they resell from vendors in their own stores? Because you would really have to go, I think that would be the best chance for a legal challenge to this legislation is to say, okay, go after Walmart retail, because they've been doing it for years. And so as Kroger and anyone else that you can think of. So really a lot of this yeah, it'll hit everyone eventually. And when it spreads too big, that's when the legislators will have to back off right?
Tim Jordan:
It's going to be crazy. It's going to be a crazy two years watching this play out. So if anybody wants to find out, I know you do a ton of free content through your consulting company Riverbend Consulting, I guess like you go to riverbendconsulting.com and find blogs and social media content and stuff like that that you guys do.
Lesley:
Absolutely. So at riverbendconsulting.com, we do have blogs, we're on all the social media sites, we also have a phone number and we have actual human beings who answer the phone. So today it really is, so if you have a question about your account and you don't even know if someone can help you or you need a resource and it's not us, but you don't know who it is, with people answering the phone to answer those questions for you. Seriously, we love to give out free information because that's how we establish good relationships. And if you head on over to LinkedIn under Leslie Hensel, I post Amazon specific content, usually five days a week so there's always something up there the good, the bad and the ugly.
Tim Jordan:
Awesome. Well, thank you so much Leslie for being on I appreciate this insight. I know that this isn't like an exciting, sexy episode of content but I think that it's very relevant to our listeners to any E-com entrepreneurial type person, because this stuff matters right? And as we discussed the challenges, the difficulties, the potential trip falls, and things like suspensions and things like enforcement of laws, where a lot of people get discouraged though it's getting harder and harder to sell I'm actually encouraged. Because that means that the people that are only halfway doing it are going to quit, right? Which leaves bigger opportunities for us. So thanks again Les for being on, thank you all for listening. As I always ask, if you found any value in this episode, please leave us a review on whatever podcast platform you're listening to, whether it's Spotify, iTunes, any of those reviews. Help us to rank and we love getting more listeners to the podcast. Obviously, if you're watching on YouTube, please hit that thumbs up button, and like, and subscribe to our channel and we'll see all of you on the next episode.
---
Enjoy this episode? Be sure to check out our previous episodes for even more content to propel you to Amazon FBA Seller success! And don't forget to "Like" our Facebook page and subscribe to the podcast on iTunes, Spotify, or wherever you listen to our podcast.

Want to absolutely start crushing it on eCommerce and make more money? Follow these steps for helpful resources to get started: