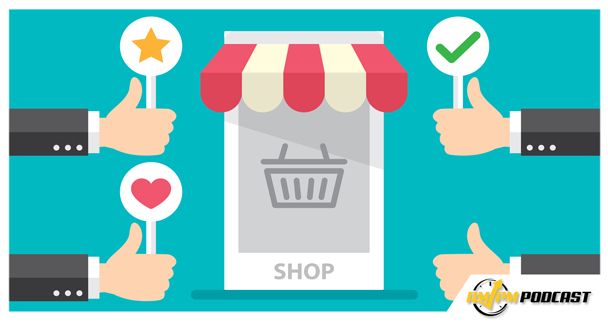 Deliver Value Beyond the Sale to Quickly Grow Your Amazon FBA Business – Revealed by 7-Figure Amazon Sellers Ari and Chelsea Cohen – EP143
Once a customer buys your product, are you following up with them and adding more value to their purchase? If not, you may be missing out on a crucial opportunity to build your brand on customer loyalty, earned positive reviews, customer recommendations, and repeat business. However, using email follow-ups, personalized letters within product packaging, and a host of valuable content can help to shape your entire brand.
In this episode of the AMPM Podcast, host Manny Coats interviews 7-figure Amazon seller team Ari Cohen and Chelsea Cohen who share their secrets to providing added value to their Amazon customers after making their purchases. The Cohens use effective methods of staying in touch with their customers to earn a better reputation on Amazon such as email list building strategies using informational content to engage with customers.
Ari and Chelsea Cohen are originally from southern California, but now reside in Austin, TX, having left their jobs in business consulting and financial account management to delve into their Amazon FBA business full-time. Currently, the Cohens pull in roughly $1 million+ annually in revenue and have started their own consulting practice called Badass Business Builders.
In this episode, Ari and Chelsea discuss many interesting anecdotes, including the following:
00:50 Introduction to Ari and Chelsea Cohen
01:32 Ari and Chelsea's Current Revenue and Product Offerings
02:40 How Much Money Did You Start Your Amazon Business With?
03:12 Do You Sell Internationally?
03:35 How Do You Source Your Products?
04:15 How Many Hours a Day Do You Dedicate to Your Amazon Business?
05:06 Do You Have VAs or Employees That Help You?
07:34 What Have You Found to Be The Fastest Way to Boost Your Conversions On Your Sales?
12:42 Do You Have Any Really Cool Tips to Build Up a List?
15:52 Using E-Books to Build Up Email Lists
17:14 How Many of the People That Receive the E-Books Respond by Email?
17:58 How Do You Include Your E-Book Into Your Email Campaigns?
21:29 Dealing with the Risk of Including Link to Website in Email Follow-up
22:25 Ninja Way to Present E-books With Your Primary Image
24:26 What Unconventional Product Launch Strategies Do You Use?
27:34 Using Facebook Groups Instead of an Email List to Launch a New Product
31:29 What is Your Advice to People On the Fence About Getting Fully Involved with Amazon FBA?
34:59 What is Your Most Impactful Piece of Advice for New Amazon Sellers?
35:56 If You Could Go Back In Time, What Advice Would You Give Yourselves?
To watch the video version of this episode of the AM/PM Podcast, check out our YouTube channel below: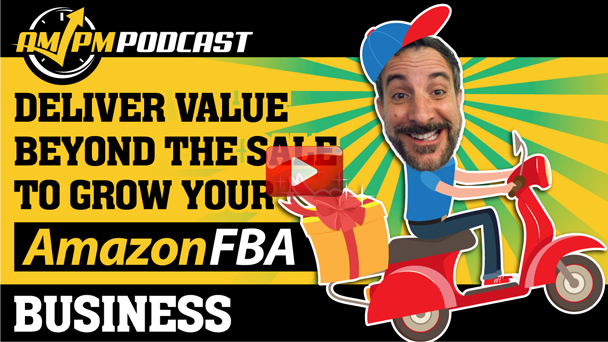 Enjoy the episode? If you found this episode helpful, be sure to check out our previous episodes for more insight into being a successful Amazon FBA Seller! Don't forget to Like us and join the conversation with over 22,000 prominent Sellers on Facebook and subscribe to our podcast!
Be sure to check out our latest content on our Instagram!
Ready to get serious about your Amazon FBA game? The Illuminati Mastermind offers monthly training for intermediate to advanced level sellers (not recommended for those new to Amazon) for advanced tips and tricks to help your sales climb higher. This program is designed for six, seven, and eight-figure sellers, so only serious sellers should apply! Reserve your seat today so you don't miss out on this helpful webinar! CLICK HERE TO FIND OUT HOW TO JOIN
Spend less & make more with the ultimate software tool suite for Amazon Sellers! Helium 10 offers 10+ tools that help you to optimize your listings better and increase sales with an easy-to-use system for one monthly membership price. CLICK HERE TO SIGN UP TODAY