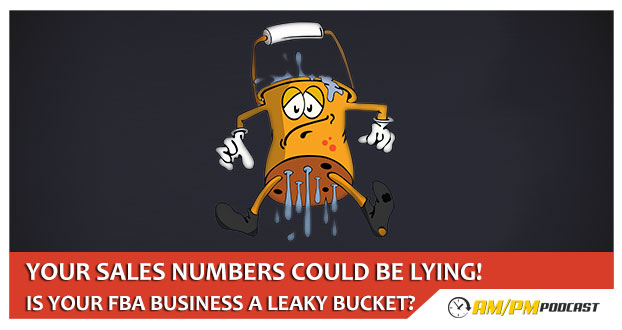 Is Your FBA Business a Leaky Bucket? Plug the Leaks with Hello Profit and Discover Hidden Profit Potential – EP63
The sales numbers on SellerCentral only tell a partial story, but if you're making decisions based on those numbers you could be making faulty business decisions. With HelloProfit you can quickly and easily look at the big picture, plug the leaks and find the hidden gold mines in your business.
In this interview:
We've negotiated a great deal with the folks at HelloProfit where the AM/PM Podcast listeners get $20 off per month on their membership… and we get some beer money; too! How cool is that? So be sure to listen to the podcast episode and check out HelloProfit today!