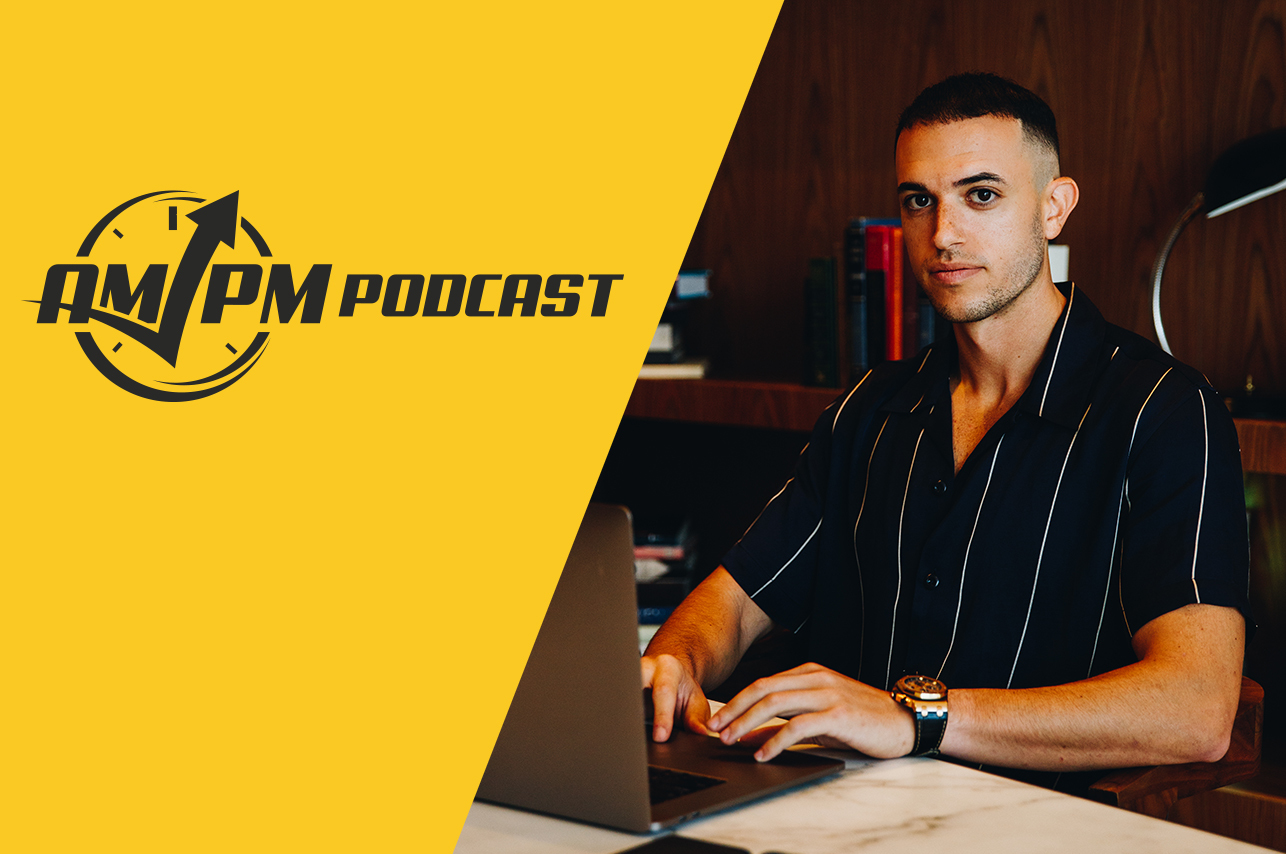 Using Social Media as a "Metal Detector" to Find Your Audience – 263
In episode 263 of the AM/PM Podcast, Tim and Dan discuss:
02:00 – How Dan Got Started On With Social Media and Digital Space
04:20 – How A Successful Business Venture Made Dan Quit Dental School
05:00 – Launched His First Brand in 2016 With Influencer Marketing Campaigns
06:00 – Focusing On His Agency To Grow Other Brands
09:00 – Dan's Prelaunch Tactics And The "Fake Product Test"
14:30 – Why You Shouldn't Compromise Branding
16:20 – Why Focusing On Market Research Is Essential
19:30 – Following The Data Can Benefit Your Marketing Efforts
23:00 – Dan's #1 Mistake
26:00 – Having A Strategy For Content Can Determine Your Brand's Success
28:10 – The Best Way To Outsource Content Creation For Your Product
32:50 – TikTok Style Content Is The Most Influential Content Online Today
38:00 – Create A Brand That Has Subscription and Retention Components
40:30 – The Wisdom That Influenced Dan's Entrepreneurial Skills The Most
44:20 – How To Get In Touch With Dan
Enjoy this episode? Be sure to check out our previous episodes for even more content to propel you to Amazon FBA Seller success! And don't forget to "Like" our Facebook page and subscribe to the podcast on iTunes, Google Play, or wherever you listen to our podcast.

Want to absolutely start crushing it on eCommerce and make more money? Follow these steps for helpful resources to get started: