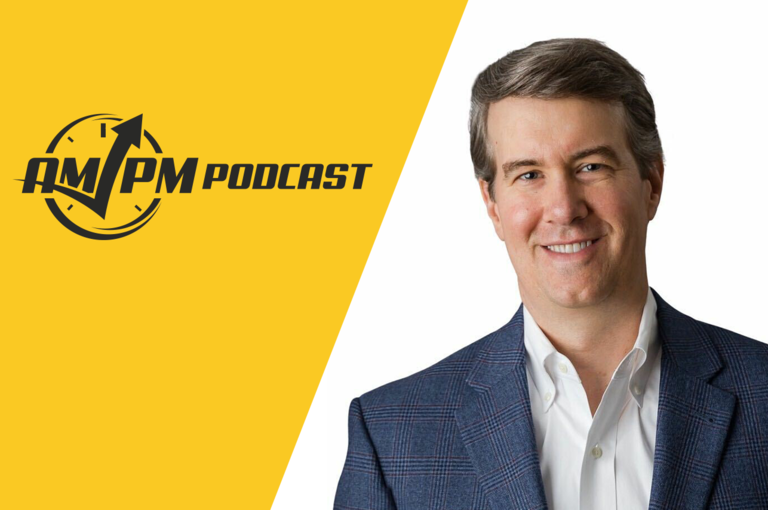 What You Need To Know About The Franchise Business Model – 280
In episode 280 of the AM/PM Podcast, Tim and Jon discuss:
03:30 – Jon's Story And How Did He Get Started In Franchising
05:30 – Why Is Franchising A Hot Topic Right Now?
07:00 – What Is A Franchise And What Are Its Benefits?
10:30 – Looking At Financial Disclosure Documents
12:00 – Tim And Jon Breakdown What A Franchise Really Is
14:30 – Why Is It A Good Path To Consider?
18:30 – Big Businesses Are Buying Franchises Too
21:30 – What Is The Process To Get Started On This Business?
25:00 – Finding The Best Franchise Niche For You
26:30 – The Biggest Mistakes When Entering This Business
30:30 – Jon Gives Free Consultations If People Are Interested
31:30 – How To Get In Touch With Jon
Transcript
Tim Jordan:
In this world of small businesses, there's a little bit of confusion or maybe, conversation about the word franchise. A lot of people automatically assume McDonald's, or Burger King, but the world of franchises and franchisees is growing rapidly in the current environment. And there are a lot of opportunities to access. Maybe some of these potential business investments or streams of income. This episode, we have a guy who is an expert and had been involved in hundreds of franchise deals. He's sharing all of the most common questions in the top piece of information we need to know it's gonna be a great episode. Listen to the end. Here we go.
Tim Jordan:
Hi, I'm Tim Jordan, and in every corner of the world, entrepreneurship is growing. So join me as I explore the stories of successes and failures. Listen in as I chat with the risk takers, the adventurous, and the entrepreneurial veterans. We all have a dream of living a life, fulfilling our passions, and we want a business that doesn't make us punch a time clock, but instead runs around the clock in the AM and the PM. So get motivated, get inspired. You're listening to the AM/PM Podcast.
Tim Jordan:
Hey everybody, and welcome to another episode of the AM/PM Podcast. I'm your host, Tim Jordan, and today we are talking about franchises. Now, when I grew up small businesses in my mind were just franchises. If somebody that I knew in the neighborhood or someone whose kid I played ball with had a business, it was gonna be a fast-food restaurant. It was gonna be a service business. And I remember thinking that franchises were a little bit like an MLM, a Multilevel Marketing thing. I didn't understand why would I want to get into a business where I have to pay someone to open up a shop with their name on it, and then I'm building their name and I have to pay royalties, I have to pay a portion of my profits to these people. Like why not just go start my own business.
Tim Jordan:
Now that I have dabbled a little bit in the business world and frankly lost a lot of money, trying things myself. I can see that there are potentially some benefits to the franchise world. We're gonna talk about some of those examples in this episode. And I think that it's just really good general information on this very, very large business opportunity. I'm not saying it's right for everybody, but I think that just understanding what a franchise is, how a franchise might be beneficial to some of our listeners is very, very important. Now our guest today, John Ostenson has worked with hundreds and hundreds of these deals. Right now, he works with about 400 franchisors and he matches them with potential investors and business owners. Who's been doing this for a long time, but what I love about consultants is that they don't, and I say this sarcastically, I love consultants that have never worked in the business themselves. And that's not the case with John. John has actually been a franchise owner multiple himself he understands the business, then later became a consultant. So without further ado, I'm gonna introduce John Ostenson. And if you would go ahead and tell us how you got started in this crazy world of franchising. So if you would John in like four minutes, give us the introduction of how you got to this point right now, what you're doing in this crazy world, and kind of how it all got started
John:
Absolutely, now, you know, like many members of your audience, I was in the corporate world for a number of years, had a great run. I'm getting to do some international consulting with some large firms and went back and got my MBA and was continuing down the corporate path, and you know, it was hard to leave, but I had that desire for me it was to go from a public company to a private company. And I kind of stumbled into serving as president of ShelfGenie Franchise Systems which is based here in Atlanta. And I got the opportunity to support our franchise owners across North America. And for me, that was a very eye-opening experience. The ShelfGenie was custom pullout shelving for kitchens and pantries. And I got to see firsthand how we supported those that were looking to become business owners through franchising and it was non-food.
John:
I always assume franchising and food, just like so many others and long story short ended up partnering with the founder of ShelfGenie. We spun off, we've owned some franchises ourselves. I've got other business partners. I'm invested in seven or eight different franchise brands today, largely in the property services space, that's kind of where our focus has been. You know, but we're fortunate to have good people running those for us. And it allows me to do what I spend 90% of my time doing and that's consulting and brokering deals. And so I work with, you know, those that are looking to leave the corporate world, all those that maybe have a job that they want to keep, or they are already a small business owner and they're looking to expand and diversify that portfolio, or potentially buy into something that compliments what they're currently doing. So we have a lot of different models, but a lot of what I do is getting out there and educating. And so you know, I call it non-food franchising because 95% of my clients want nothing to do with food. To me, I think their easier ways to make money. That wasn't my background. And so we focus in a wide variety of industries and you know, kids do a lot of deals and have a lot of placements.
Tim Jordan:
So why is franchising a hot topic right now? Like, I feel like I've seen this resurgence of the conversation happening in the past few years. Is that just a COVID induced thing or was it happening before then?
John:
It was happening before then for sure. And I would say COVID only extended that, I think COVID caused a lot of people to step back and question the path they're on, do some thinking, you know, woke a lot of people up to the idea of, Hey, may, maybe now's the time to scratch that entrepreneurial itch. And of course, we see the great resignation, the headlines, I mean, it's real. And I have these conversations throughout the day, every single day with different backgrounds around the country. And I'm able to understand, Hey, what's resonating, you know, with George and Omaha is very similar to Sally and Charlotte and you know, we're able to bring the opportunities to them. They're the best fit that we see resonating with so many others across the country today. And so I, I definitely think COVID has only extended that desire for freedom, that desire for control in some cases that desire to work remotely and not have to go into an office. People would rather build their own empire than build someone else's empire. And I think they're waking up to that.
Tim Jordan:
So with that being the context, explain what a franchise actually is. Like, we just talked about owning your own business, scratching an entrepreneurial itch, but now follow up with what an actual franchise is in the context of this conversation and in the context of 2022.
John:
Yeah. So by definition of franchise is a shared brand. It is support being provided by essentially the home office or corporate side. And then it's some form of financial royalty being paid back, you know, for that support. So there are some businesses out there that may be operating as franchises and don't recognize it, but, you know, franchising's regulated by federal trade commission. Every franchise brand has to cross their T's dot their I's with their FDD or franchise disclosure document. And I'll start by saying, franchising's not right for everyone. I work with some entrepreneurs and I'm a member of the entire organization and their clients of mine in there that say, Hey, you wanna put your thumbprints all over your idea. You don't want to follow someone else's you know, guidelines.
John:
However, I have a lot of business owners that say, Hey, I've been there, I've done that. I've built everything from scratch. I love the idea of being able to step into something where I'm essentially starting on third base, not first base, you know, I know the path, the profitability on day one. I'm not trying to figure out product market fit and is this even profitable? It has the potential to be profitable. And so with franchising, you know, some of the benefits there are, you've got essentially a coach on the sidelines that franchisor who the better you perform the better perform. And so you have some aligned interest. You've got other franchise owners around the country, or around North America that are living the same thing day in, day out. And they're testing different marketing vehicles. They're figuring out where are the good pools to fish in for, you know, to hire folks. And so there's best practices being exchanged back and forth.
John:
You're not by yourself. Obviously, you have a playbook. And from my time as a franchisor with ShelfGenie, where I gotta see a lot of people running the same business, our top performers were the ones that followed the playbook. I mean, day in day, they were our top performers. And then finally, I'd say, you know, two last things from a financial standpoint, when you choose to buy into a franchise, you get a really good financial representation going in. It's not a given, nothing is without risk, but you're able to see how all these other owners across the country and financially you get to talk with them. So you really go and eyes wide open. And then what I remind people oftentimes of, and, and your listeners can certainly resonate with this when you're growing a business, you know, there's really three things.
John:
Once you're building cash flow income if you will. You're oftentimes able to write off expenses that if you have a W-2, you're not able to write off. And so, you know, there are some benefits there, but then finally you're building an asset that should have residual value down the road should be worth more than what you put into it initially if you've built a halfway decent business and, you know, something that people find really eyeopening is that private equity loves franchising. And we'll maybe touch on that a little bit later, some of the deals that have been happening, but your exit value typically with the franchise is higher than nonfranchise. The Rinker School of Business looked at 2000 companies across a 20 year span and like industries and found that franchise businesses at the franchisee level typically traded at a one in multiple of non-franchise. And so that is eye eyeopening people to realize, Hey, I'm building an asset here along the way as well.
Tim Jordan:
So it sounds like some of the big takeaways for me is one, tell me if this is correct, but the other franchise's performance is kind of public information. Like you said, this is all regulated control too, if I'm thinking about investing, I actually have access to that data to see, well, of these other 20 stores or 20 other businesses that were opened. This is how they did. Is that right?
John:
Yeah. So every franchise system has an F DD or franchise disclosure document. There's 23 sections within that. You're item seven, as it's referred to, is you're all in investment. That's broken out, given as a ensure that you are the different variables there, your item 19 is where they represent financial performance. You know, if you were to buy in, here's how you likely do. Not every franchise system breaks out to the same level of detail. Some will say, Hey, our top quarter, top core title franchise owners are performing at this level. Others like one that I just did deal with recently has 24 pages of detailed financial performance for every single location. I'd say that's more the exception, but regardless, you're gonna get some good Intel on past performance. Then also giving to talk to other owners through what we call validation. You can get your questions answered and get some good perspective.
Tim Jordan:
I love that. And then the other thing is kind of a, not a realization, but something I've always known is that one of the biggest struggles with small businesses getting started is that we don't know what we don't know. If I'm going to create a product, well, it's not just that I have to create this product, have to figure out how to market it. I have to figure out how to distribute it. I have to figure out my supply chain. I have to negotiate raw material, supply prices. I have to figure out how my books are gonna be done. There's so just building up SOP standard operating procedures, so many things. So when you buy into a franchise, in theory, all of that stuff's already been figured out, right? But the reason that a business would choose the franchise model instead of just, oh, we're gonna go build a bunch of our own stores is those business models may need local support. They may need local representation. They need someone that's invested in the business to be the local boss, the manager to hire and fire, to do all those things. And there are a lot of businesses that probably are built successfully by having the balance of both of those. Is that right?
John:
Tim, you said that extremely well. No, perfect. When I-
Tim Jordan:
It's not often that I get something right, but all right, cool.
John:
So, you know, I've said on the franchisee side of the table, as well as the franchisor side with the franchisor side, when we would take candidates through our discovery day process through the whole process, very oftentimes would look at us after meeting all the different support teams. And they would say, gosh, you guys are making the phone ring with marketing. You're answering the calls with your call center. You've gotta set up in the system. You're doing this, you're doing that. What do we do day in, day out? And our answer invariably was exactly what you said, that it comes down to that local market get involved in chamber of commerce sponsor, little league baseball team, do some of that grassroots, organic social media, but also hire good talent, retain and incentivize good talent and make tough calls when needed. You know, if someone doesn't like people, no matter what industry it's gonna be really hard to be successful. And so a lot of it comes down to being able to follow the playbook and then that people side of it.
Tim Jordan:
So as I consider, you know, my prospects of buying into a franchise, I understand a lot of the benefits, the processes, the branding, but there's also a lot of restrictions. I have to pay a royalty for sales. I have to spend a lot of money upfront to even buy-in. I have to live by the rules. And if I go to try to exit my business, I'm just selling my franchise, but not the entire business. Like it doesn't work that way. Why is it worth it financially, oftentimes to buy into that larger kind of, I don't know, chokehold I'll use that word. I don't mean critically, but it is kind of a, it kind of chokes your opportunities. Why is it better to spend your money on that than just try to grassroots bootstrap your own individually branded business from the very beginning?
John:
Yeah. Well, for everyone in the industry they're going into and their background, there are a lot of variables are going into play to say whether it's a better move. You know, I've started by saying franchising's not right for everyone, but for so many, it is a better path to business ownership. And I think it's a good path to consider if you're considering starting your own business, Hey, let's at least look at franchising. And, you know, ultimately we look at the financials net of the royalty. We look at what is that initial investment you're putting in maybe 125,000, and you may be using SBA loans or some other path to do that. But then what is that exit potential and what are you making along the way? So, you know, you have to take all those pieces into consideration, risk and reward. I mean, you look at, gosh, I mean, the success rate of small businesses still open five years later, versus those are franchising, which is pretty high. So all that comes into play.
Tim Jordan:
And I know that we said that, you know, franchises, aren't always fast. I'll use an example, I know the owner of a couple Chick-fil-A businesses locations, and I feel like it is such a great example of how franchises short now, at least a few years ago, when I was looking into it, Chick-fil-A was not an inexpensive franchise to get started. It was a lot of money upfront. It was you know, not a hundred thousand dollars to get started, but the day that they opened those doors, there was a line three miles down the road because they had invested in the branding. You know, people weren't showing up to Timbo's Chicken Shack, they were showing up to Chick-fil-A, but that guy runs the business, It's his, right, and now he's expanded to two or three. So I definitely see some value, especially in the branding side, in the ability to accelerate. If you look at most my understanding, most small businesses, retail restaurants services, it's gonna take you seven or eight years a lot of times to build up the team, the processes, the systems, the supply chain, and the branding that you can have essentially the first week of the right franchise is all that correct?
John:
That's correct. I would say because so many people's thinking is around fast food, the branding probably weighs heavier in some people's mind, over 80% of my clients end up in an industry they never thought they'd be. And once we peel back the onion and understand kind, you know, all the different variables that we'll probably touch on in a minute, the brand, they've usually not heard of the brand and in food, I think brand's extremely important. But part of the reason I don't do for, you know, the brands can be trendy, you know, it's what I look at more is the leadership team, the model, the track record, what they're providing, how they're supporting you, that plays in so much more than brands. Frankly, if it's a brand that you've recognized, it's gonna be sold out on your market, it's extremely competitive out there.
John:
I mean, things are going fast. And so it is emerging brands that may have anywhere from five locations to 50 locations or 200 locations with room to grow. That's where the placements are happening. Cuz if you say, Hey, you know, I like the idea of a Servpro business. Well, Servpro has been sold out in Atlanta for, I don't know how many decades, but you know, we've got some others to have a Servpro twist to 'em, but some uniques and they've got a proven business model. It's a brand that hasn't been introduced to the Atlanta market yet. And so we work a lot with the emerging brands and there's some neat things going on out there coming down the shoot.
Tim Jordan:
Well, it's interesting that you said that a lot of these new franchise owners that you work with get into an industry they didn't even know existed. So I think that adds some weight to this idea that there is a lot already built out for you. You don't have to be an expert in sucking water out of a, you know, carpet. You just have to be able to fulfill some of those local functions and let everybody else handle the training and the here's the equipment you need. And here's how you market it. That is exceptionally cool. So here's another question we've talked about. Why a franchise might have a lot of advantages for an entrepreneur if franchises are so awesome. Why don't big businesses just go and buy them all up, right? If they can look at the decks, the prospectuses and see, Hey, these businesses have a very strong track record of success with this amount of growth. Why did an investment bank come in and just buy up everything?
John:
They do. They try to. I have conversations multiple times a week with private equity firms reaching out to me saying, Hey, I've got 350 million dollars to spend. What franchise orders do you like out there? Private equity loves franchise. And for the same reasons, you know, here, you've got not just a sales force around the country, but you've got people with skin in the game. They're acting like owners, not employees. You've got repeat revenue predictability oftentimes to scale further, maybe go international. So if you Google private equity and franchising their deals coming out every single week, and in some cases, they're at the franchisor level, I'd say in most cases today, in some cases, you know, like an orange theory, they go in and, you know, private equity buys a whole group of franchisees and pulls 'em together. But I'm, I'm starting to see more activity at the franchisee level. Even if they come in at franchisor level like pods, you know, the moveables units.
Tim Jordan:
Containers. Yeah.
John:
They came in and bought up all their franchisees. And so, you know, that's happening in a lot of cases. Good friend of mine is the CEO of an orthotic insole and footwear company. They use 3d printing, just incredible what they do with technology. Well, they've got 60 locations in the US, a handful more internationally, well, he's gonna continue to open corporate locations and he's backed by private equity, but he's gonna also franchise along the way with the except plan of potentially buying his franchisees if there will down the road gives 'em a natural exit. So no, we definitely see investment. I was talking with the client this morning about Code Ninjas, which is you know, was bought by Eagle Merchant Partners recently that's coding and stem training for kids.
John:
You know, everyone cares about, I always joke that people care about their kids. They care about their health. They care about their pets and they care about their homes and they will spend on those categories in some form of fashion, no matter what the economy. So we love businesses kind of fall into those different groups. But no, I mean, they came in and, and bought up you know, Code Ninjas. And so you see just nonstop, private equity looking out there and what they're typically looking to do, I see as a very big positive for franchise owners because they come in and they infuse money. I'm invested in a driveway resurfacing business. It was recently bought by private equity. What did they do? They came in, put together a new website and branding package and they're spending money, not only opening up new locations but also with the franchise owner level. They brought in another brand, a sister brand now that we get to partake in as current franchise owners. And so to me, it's always a positive. So that's kinda a longwinded answer. But the answer is we do see big money moving into franchising, and it has been for a while.
Tim Jordan:
So if someone were to call you and say, Hey, I have some money I'm interested in becoming a franchise owner. What are the first questions that you ask them? Or what are the first questions you make them aware of that they should be asking themselves? Like, what is the first five minutes of that conversation?
John:
Yeah. So I'll start kind of zooming out a little bit. My process is entirely free for my clients. They never pay me a dime. I get paid by the free franchise brands on the backend. For them, it's a sales and marketing expense. None of that gets passed on to my clients.
Tim Jordan:
So shameless plug for FranBridge Consulting. It does not cost you a thing to talk to them. Okay. Keep Going.
John:
Yeah, no, it's a great model. Works very well all the way around. So what we've done is we've looked to streamline the process. So there's roughly 4,000 franchise brands out there. Take out the food once, cuz we're non-food and that's where we focus. It probably cuts it in half. You take those 2000, well, we've vetted those down to about 400 brands that fit our criteria, strong leadership, good track record, strong return on investment unique niche. We try to have a wide variety across industries. Once that we're proud to put in front of our clients and we've got relationships with most of those that are pretty deep level, we've been doing this long enough. And so with these brands, what we do is you know, I'd have a conversation with the client. We'd spend maybe 30 minutes on the phone, I'd get into the questions which I'll jump into in a second.
John:
But then back after I really have them fill out a questionnaire and really understand what they're looking for and present opportunities to 'em 6, 7, 8 opportunities that are available in their local market. We walk through those together, try and narrow it down to two or three, typically for which I'll make the introductions. And they then have conversation entirely, no-obligation, but they get to hear from the franchise brand. And very often my clients will say, Hey, what was ranked number 3 in my list is now number 1. Now that I've gotten a chance to talk with them, we'll drop a brand, maybe add in another one, but we try to keep it manageable. We don't want them overwhelmed. We want them to understand you know, very methodically here's how you analyze the business. Let's build that framework of how we view different businesses. And you know, there's so many different components that you look at.
John:
And then the franchisor will take them through a series of calls, really educate them on the business. I hold my clients' hands through that process. And so that's kinda what it looks like from a high level to your question of what we get into on that first call. I wanna know a little bit more about your background. I wanna know what you're looking to do. What are some of your preconceived notions coming in that, Hey, you've always thought you'd be in this industry, but you're open-minded you know, are there any things that are off limits? Any industries you wouldn't wanna be? You know, I ask people, Hey, if you could be a king of porta-potty, he's gonna have a 10 million dollar porta-potty business. Are you okay at the cocktail party being the support porta-potty guy, you know, is your wife okay with that?
John:
So we have some fun with it, but, you know, understanding what, how they would look to fund the investment, whether it be through an SBA loan, which is very common through their retirement, where we have some structuring we can do to avoid taxes or whether, you know, it's purchasing it direct. What role do they play in the business? Is it owner operator or is it semi-absentee where they're putting in maybe 10 hours a week, let's say what's going on in their local market? Do we have young families moving in? Is it more of an elderly base where do they see needs? Where do they feel they're overly saturated. So we kind of start peeling back the onion and in the back of my mind, I'm thinking constantly of, Hey, here's, what's resonating with other people that's making a lot of sense. That's hot if you will. That we believe in that could be a good fit.
John:
So it's a fun process. I, I love getting to introduce them to opportunities, you know, just to give a couple of practical examples. I just had a former wall street attorney outside of Boston by a gutter company, opened three locations of gutter business, incredible financials on that business. He never thought he'd be in the gutter space. Had a corporate guy in New Jersey buy into it as well. You know, I just had a couple out in Arkansas. She works for the University of Arkansas once to keep her day job has a really good job out there. They spot into a fitness business on the side that caters to those 50 and over, which are a very underserved community that care more about their health and have more discretionary income than any other.
John:
I just had a former Silicon Valley guy in Southern California buy a property management business. And so those are just a couple of examples just had had a client you know, engineer 50 years old in Indianapolis buy a business coaching business. And so there's just a wide variety of, you know, we just did an oil change deal for 10 locations between Atlanta and Charlotte. These were old fraternity brothers of mine. So I had a lot of fun working with them, but their current business owners, they've got a flooring business, they've got there, and a few other things, never thought they'd be an automotive for oil changes. But once we peel back the onion and they said, Hey, this is really cool. How they go about it. They use unused parking spaces in a retailers' parking lot. It's a prefabricated building, building backed by an investor groups they're able to get in at a much lower cost. It's just a really cool proven model. So those are just a couple of examples.
Tim Jordan:
I like That. That is cool. Now I wanna go check out this prefabricated oil change building. So what are some of the biggest mistakes that you see people make going in the space? Cause obviously not every story is a success, not everybody's gonna strike it rich or make it big, you know, in the franchise game, but probably the majority of the losses come from a handful of similar mistakes, or frequent mistakes, common mistakes, I should say, what are those common mistakes you see people make?
John:
Yeah. And I'll start by saying, I've only had one client in my years of doing this, that is no longer in business. And he could have stayed in business. He was a CPA about three hours outside of Nashville and really loved this mosquito business that I introduced him to. And it's a good business that stone will for other clients of mine. However, he was three hours outside the market and, you know, he launched and what was a colder than usual spring. And, you know, there are a lot of macro factors, but ultimately I think his proximity was a challenge in a business like that. He didn't have friends and family putting out yard signs or, you know, writing reviews online cause he wasn't local the market. So I think in some cases geography matters more than others. So that would be one example.
John:
I say the biggest one is just having the right general manager. You know, in some of my businesses, we've had a cycle through a couple of general managers, you know, where we were semi-absentee and you know, we had someone essentially running the business for us and maybe we had too much confidence in them and we were a little too hands-off out of the gate. And I mean, those are still running today. It's just, we then had to play catch up a little bit. So I think it's, you know, it comes down to people having the right person running point, giving them the right leash. I've got a client of mine over in South Carolina, Nathan, who is the largest franchise owner of $2 million in a truck moving service operates in about 9 markets does $30 million a year. He's 39 years old.
John:
So he has built up a great team. And so he and I did a couple of deals last year for businesses in which he's now built the talent in house. And he sources these guys through church usually and gets to know them, they earn his trust, and then he gives them a lot of equity to go out and run these businesses, totally incentivizes them. His theory is I'd rather have a larger piece of smaller nut than a smaller piece of a large nut. He wants them incentivized. Yep. And he's had a great track record. He's come back and bought additional locations for every deal that we've done. And he's actually willing to coach my clients too, on how you go about finding that right. General manager, how to set 'em up for success. So I'd say that's probably your number one reason Tim is finding the right person.
Tim Jordan:
That's always been my biggest fear cuz I am not great at hiring. I'm really bad at firing and I'm really bad at delegating, so, that's terrifying. But at least those issues are surmountable, right? This isn't something that you can't overcome. This isn't something that can't be taught, can't be learned, and can't be fixed with some trial and error. It's not like the franchise from what you're saying that the biggest mistakes are that people are, you know, getting into businesses that are just doomed to fail. You know, it's usually something like an operator error or you know, like you said, not being able to market it because maybe you're not within the region. So I love it. I love reducing risk in business. And I do love the concept of having the data, having the game plan, having the roadmap already built out.
Tim Jordan:
So even if it does mean you have to fork over more money and go get that loan if you need to get started and you have to pay royalties, I like what you said, it's better to have a small piece of a big nut, then a big piece of a small nut. Right. I love that. And for a lot of people, I personally know franchises have been successful for them. I've just never understood where it lands. Like maybe in my future. Right. And some of these questions that you've gone over today kind of help answer that, you know, there can be absentee businesses. Cuz I don't want to be hiring general managers for fast food companies. The rest of my life. Like I refuse to do that. My wife says I spend too much time in a fast food restaurant as it's. I don't need be back there at the fry machine more.
John:
All right. Great.
Tim Jordan:
One thing that you said that I really love is that your services to potential is free. You don't charge anything for that. So free consultation, free advice you get paid, I guess finders fees from the franchisors is the term you used. So for any of you that are thinking about potentially getting into franchising, check out franbridgeconsulting.com, I'm sure John, you've got tons of information. You've got tons of blog and all that good stuff people can peruse through, and then anybody that's serious can eventually get in touch with your team and kind of see what that possibility looks like. Is there anything else I'm forgetting there?
John:
Yeah. Coming to our website, sign up for our newsletter. Connect with me on LinkedIn. But yeah, I would be happy to send you some resources, just have an article to come out on Forbes two weeks ago that does a good job of laying the landscape of what we're seeing out there and you know, some other podcast episodes and such too where we drill into specific opportunities. So I think that's where the juices start flowing for people. When they say, Hey, I can make that in that business. I never would've thought. And so that's fun. So I think it's the exposure and just kind of acclimating yourself to the idea, but yeah. Happy to share those resources. Sign up for our newsletter. I'll ping you directly and make sure you at least have some material to start on.
Tim Jordan:
Amazing. So that's FranBridge, franbridgeconsulting.com for all of you that are listening and you don't have to show notes here on the YouTube channel. Well, thank you, John, for being on. I know it sounds like you're a very busy guy, so we appreciate just spending some time to give some free information to our listeners. And for those of you that are listening, we appreciate you being here. We love the love and support that you give us. We just had another really high number for last month, the last month of January of downloads. And we appreciate all the love and support you guys give us if you love this episode, make sure to leave us a review on other podcast platforms you're listening to whether that's Google podcasts or Spotify, or Apple. If you are watching YouTube, give us a thumbs up, make sure you subscribe to this channel and share this episode to anybody else that you think might find value in it. John, we appreciate you being on. Hope you have a great year and we'll see all of you next week on another podcast.
John:
Great. Thanks, Tim.
---
Enjoy this episode? Be sure to check out our previous episodes for even more content to propel you to Amazon FBA Seller success! And don't forget to "Like" our Facebook page and subscribe to the podcast on iTunes, Spotify, or wherever you listen to our podcast.

Want to absolutely start crushing it on eCommerce and make more money? Follow these steps for helpful resources to get started: