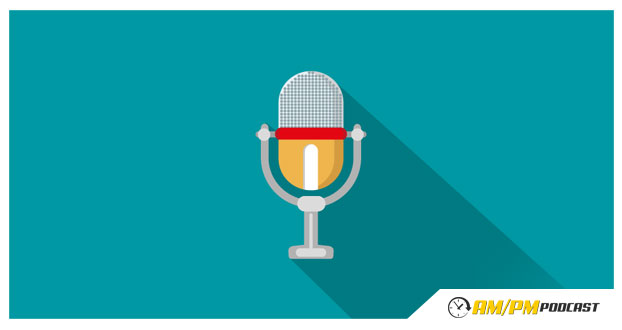 Glen Zubia Reveals His Process to Generate Over $4,000 PER WEEK in Sales Without Spending a Single Cent for Inventory, Using Amazon's Merch Program – EP80
In this episode of the AM/PM Podcast we talk to Glen Zubia, a successful Amazon Merch seller that goes over the process that has allowed him to sell up to $4,000 per week on Amazon's Merch program without spending a dime on inventory.
Introducing Glen Zubia
Glen tells us what the Amazon Merch program is
How much money does Glen make from this program?
How much of his revenue is actually profit?
What price points does Glen set up on his Merch T-Shirts?
What is his #1 selling product?
Using Holidays for big sales
Does Glen create designs for the front and back of the shirt, or just one?
Does Glen feel you should focus on single sided shirts or double sided?
What does Glen thing of the quality of the shirts that you get from the Merch program?
How many shirt colors does Amazon give you and what does Glen choose?
What is the most popular shirt color to use on Merch?
Should you sell text-only based shirts? What does Glen say works best for him?==
How much money do you need to get started with Merch?
What you need to look at in terms of image licensing from stock photo sites
What is shirt gating?
What is a shirt tier and how does that work?
What tier is Glen at? He's way up there!
How many Tshirts has Glen uploaded to Amazon at this point?
How many shirts does Glen upload per week and what is his weekly goal?
Does Glen do this alone or does he outsource some of this work?
How many hours per week does he spend per week on Merch?
What happened to Glen's income when he took a month vacation and didn't upload even 1 shirt during that time?
Does Merch only do Tshirts?
How long does it take for a customer to get a shirt when they order and is this an issue for Merch right now?
What is your plan to grow beyond your current revenue stream?
Summary of what the Merch Program is
What is the price point where sales drop off?
Checking to see if slogans or trademarked before you start using them on shirts
How many violations can you have before you get in trouble?
Does Glen focus on specific niches or does he use a carpet bombing strategy?
Glen talks about how sales affect the search rankings
How long did it take Glen to move up to the next tier of shirts?
How long did it take Glen to fill up the initial 25 shirts for the first tier
Glen talks about his thoughts on whether getting one company or person to buy 25 shirts at one time can get you past the first tier.
Glen expands that topic to talk about making money by selling to businesses to create company shirts
Do men, women or youth shirts sell more than the other?
Glen talks about which shirt color sells the best for him.
Any way to get approved faster? Glen talks about one way he saw how to get moved up the list.
Glen gives his thoughts on using keywords within his listings.
Dealing with images that you use with Merch and what your options are for each shirt
Glen talk about how many brands he has and why he does this to keep copy-cats from stealing all his ideas in one place.
How does Glen choose his brands?
Can other sellers hop onto your brand? Glen talks about this.
Do the keywords in your brand name help your listing?
Join other Merch sellers at the MerchElite group: https://www.facebook.com/groups/MerchElite/
Want to optimize your Amazon Merch listings with the very best keywords? Check out Magnet by Helium10.com