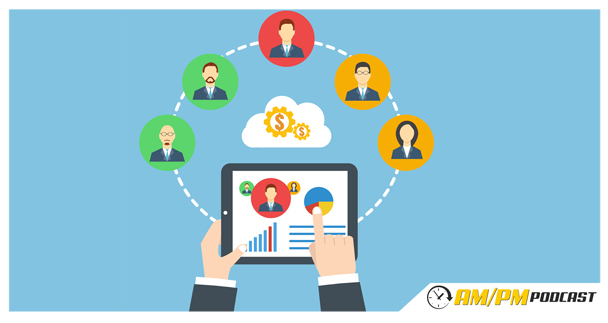 How Hiring Freelancers Can Help Grow Your Amazon FBA Business – EP132
Are you an Amazon Seller that is looking to outsource a lot of your repetitive tasks so you can concentrate on growth? If you are like many sellers who are either just starting out or don't have the capital or space for in-office staff, you understand how overwhelming it can be to do everything you need to do every day while also trying to concentrate on growth. That's where freelancers come in.
An effective method of dealing with this conundrum is hiring freelancers to help you out with repetitive but critical tasks so you can free up your own plate for the big-picture strategies.
In episode 132 of the AM/PM Podcast, host Manny Coats sits down with long-time Amazon seller Connor Gillivan, who is also the CMO of Freeeup.com. His website functions as an optimized database of qualified freelancers who are matched to your needs based on data you provide to eliminate the arduous task of going through applicants yourself.
Connor has been an Amazon seller since 2009 and now generates over $1-2 million in revenue for his drop-ship Amazon FBA business. He first got started with his current business partners in his college days, identifying a great opportunity to sell in the textbook space by offering better buyback exchanges and turning around to sell the textbooks on Amazon.
After growing his Amazon textbook business into additional categories for over 3 years, Connor and his business partners discovered the tediousness of running the business. They were not being able to concentrate on growth when they themselves had to fill orders, check the inventory, customer service, and various other administrative tasks. They had gotten part-timers to help from college, but it quickly became evident that they needed help around the clock to get to where they wanted to be.
He was introduced to then-known-as oDesk (now Upwork) and tried finding freelancers to help out, but found the talent lacking, especially the cheaper they got. It was his experience with oDesk that Connor and the others decided to delve into the outsourcing industry.
Connor and his partners created Freeeup.com in the hopes of disrupting the reputation and effectiveness of eCommerce businesses using outside freelancer help to take care of the mundane parts of the workday. Instead of employers having to post jobs and sift through applications of people who may or may not be right for the job, Freeeup.com takes applications of candidates for particular skill sets and chooses only the top 1% to offer to companies.
Through his own experience with Amazon and Freeeup.com, Connor has learned the finer points regarding situations in which to use freelancers and how Amazon sellers can utilize their skills without sacrificing the security of their product pages. For Connor, the time to seriously consider outsourcing tasks out to freelancers is when your entire day is cluttered by repetitive and labor-intensive tasks that could be easily handed off to another without too much guidance or oversight by you.
Once you have offloaded these tasks and delegated them to someone else, you are free to concentrate on long-term strategies and goals to continue growing your business. Part of the reason many Amazon FBA businesses feel stuck and cannot grow is that they become buried in the busy work without any time to strategize and plan for the future.
For Amazon sellers who may be wary of letting freelancers have access to their Amazon accounts, limiting the person's access to only certain parts of your account is an effective way to mitigate any risk or foul play.
Some of the easiest tasks for Amazon FBA businesses to outsource include:
Customer Service
Inventory Management
Product Sourcing
Product Listing Optimization
Metrics Analysis
It's important to remember though that often when outsourcing tasks, you usually get what you pay for. If you hire someone on the lower end of the price spectrum, you are probably going to get someone who has some experience, but not as much as someone who charges much more money. Carefully evaluate your need for a task being done and the experience level to which would suffice to make sure you get the most bang for your buck when choosing freelancers.
When you begin having multiple freelancers handling your various tasks, even managing them may become a task in of itself. If you find that communicating and managing the outsourced work has become distracting from the bigger picture, pass that off to someone else as well! Hiring a freelance project manager to handle your freelancers may be an efficient solution if you employ five or more freelancers.
If you are an Amazon seller who is hesitant to outsource your business' tasks, start off slow with one person and give them only a small task for an hour or two to get a sense of how it is to work with others outside your company so you can measure your comfort level with the arrangement.
If you are dealing with freelancers in different time zones, communication and coordination are much more critical to the success of both the freelancer and your business together. Of course, if your needs demand more face time with your freelancer, it's the best time finding someone who will have at least a little bit of crossover time to speak with you daily or agree to work in accordance with your time zone hours.
In this episode, Connor answers many questions that are on everyone's mind, including:
00:40 Introduction of Connor Gillivan
02:52 Enlisting the Help of Freelancers
05:41 How to Find & Attract Top Freelancing Talent
09:20 How Freeeup.com Stands Out From Competitors
16:00 When and What to Outsource in Your Amazon FBA Business
18:34 How to Safely Use VAs to Access Your Amazon Account
19:55 How to Outsource Inventory Management for Amazon FBA
21:34 How to Outsource Product Sourcing for Amazon FBA
23:25 How to Outsource Product Listing Optimization for Amazon FBA
24:48 How to Outsource Managing Seller Metrics for Amazon FBA
25:43 What is Considered Cost-Effective Outsourcing?
27:37 Connor's Advice on Hiring Freelancers For the First Time
28:24 Dealing with Freelancers in Different Time Zones
Ready to get serious about your Amazon FBA game? The Illuminati Mastermind offers monthly training for intermediate to advanced level sellers (not recommended for those new to Amazon) for advanced tips and tricks to help your sales climb higher. This program is designed for six, seven, and eight-figure sellers, so only serious sellers should apply! Reserve your seat today so you don't miss out on this helpful webinar!
CLICK HERE TO FIND OUT HOW TO JOIN
Spend less & make more with the ultimate software tool suite for Amazon Sellers! Helium 10 offers 10+ tools that help you to better optimize your listings and increase sales with an easy-to-use system for one monthly membership price.
CLICK HERE TO SIGN UP TODAY
To watch the video version of this episode of the AM/PM Podcast, check out our YouTube channel below: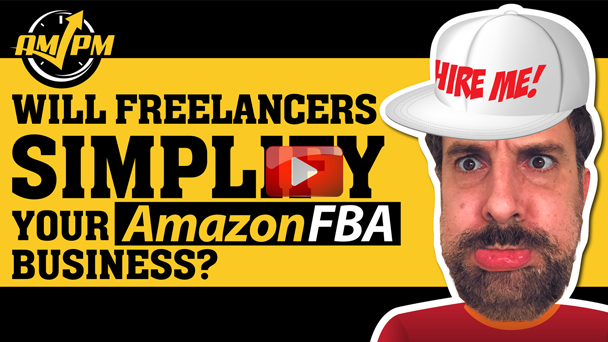 Enjoy the episode? If you found this episode helpful, be sure to check out our previous episodes for more insight into being a successful Amazon FBA Seller! Don't forget to Like us and join the conversation with over 22,000 prominent Sellers on Facebook and subscribe to our podcast!
Be sure to check out our latest content on our Instagram!