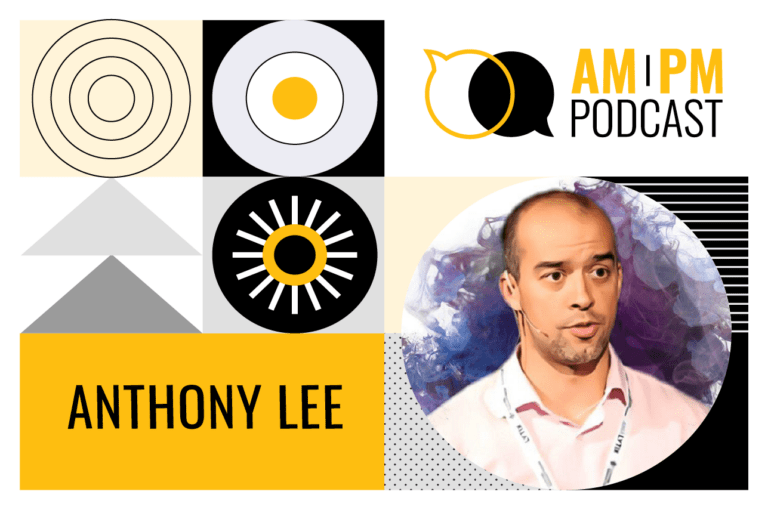 #324 – How AI, ChatGPT, & Midjourney Will Dramatically Impact Amazon & E-commerce
In episode 324 of the AM/PM Podcast, Kevin and Anthony discuss:
01:38 – Anthony's Start On The Amazon Game
04:00 – Launching Amazon Products In 2015-2016
06:00 – Living In Taiwan And Working At Helium 10
10:30 – Kevin Considered Living Outside The US
13:00 – Talking About His Background As A Writer
16:15 – Anthony And Kevin Talk About The Cryptocurrency Industry
20:50 – Artificial Intelligence And How It's Gonna Impact E-commerce
27:30 – AI Applications For Amazon Businesses
32:15 – AI Communications And Prompt Engineering
33:45 – The Best Way To Use ChatGPT
36:00 – Issues And Limitations With AI Technology
40:00 – Fine-Tuning Your AI Using Codes
41:45 – How Will This Change The E-commerce Industry?
40:30 – The Difference Between All The AI Tools
44:30 – Google Is Building Their Own AI System?
46:00 – In The Future: AI Technology For Amazon Searches?
51:50 – Top 3 Tip For Amazon Sellers Looking To Use Artificial Intelligence
53:45 – How To Get In Touch With Anthony Lee
55:00 – This Week's Golden Nugget Tip
Transcript
Kevin King:
What's up everybody? Welcome to episode 324 of the AM/PM Podcast. We've got a really good episode for you this time. My guest is Anthony Lee. We talk a little bit about his background in the Amazon space and how he worked for several different companies, including Helium 10 at one point. And then we dive deep into AI and how AI is gonna make a profound difference in everything we do as an e-commerce. Specifically as an Amazon seller, I think you're gonna really, really enjoy this episode and learn a lot. Anthony Lee, Welcome to the AM/PM podcast. It's great to have you on.
Anthony:
It's a pleasure. And an honor, actually, I've never been on this specific podcast and so I'm really excited that this is my first time.
Kevin King:
Yeah, there might be a reason for that. That you haven't been honest. It's because at one point you worked for the enemy, you worked for another company that was competing with Helium 10. So that might have been back when Manny was doing it. That might have been the reason that you didn't come on.
Anthony:
You could probably say that a couple of times over. I think I've worked for or with too many at this point.
Kevin King:
You've been doing this Amazon game since, what, about 2014 or so?
Anthony:
Yeah, that's when I started 2014. It was crazy too cuz it all kind of just like rushed all at the same time. So I started my own brand did really well, really fast. And then all of a sudden at the time Ryan Moran was my mentor, and Ryan was like, I have some friends that need help with Amazon. Do you want to be a consultant? And it was like literally overnight everything changed. It's like, okay, well then I guess I'm gonna tell these people what I did. And so I took on clients and then another friend was like, Hey, I'm starting a service and I need your help. And that's when I went to work with ZonBlast and this all happened like within six months. It was nuts
Kevin King:
For those that weren't around back then that maybe they just started selling in the last few years. What was ZonBlast? It was a major player for a while there and like the go-to place, and Viral Launch. But you guys I think were bigger. What was ZonBlast and how did that work?
Anthony:
So, ZonBlast was, as far as I know, the first like product launch service specifically for the purpose of helping Amazon sellers rank for keywords. And so at the humble beginnings before it ever actually became a SaaS, what we were doing, no lie, was individually emailing our list with our client's product promotions. It was coupon based back when you could do a hundred percent coupons before they Amazon stopped that. And and my job, my first job for the company before I helped templatize it and scale it out and then we became a SaaS, was to write those emails. So , yeah. Fun times.
Kevin King:
Well, how did they build that email list? Was it some other products that a list that they had? Or did they run Facebook ads to build that list?
Anthony:
So originally it started with the owners. So he started Amazon as well and he created a list for his brand and he realized I could blast out coupons and, and rank my products. And then he was like, oh man, these guys are gonna get bored if I don't start offering them other stuff cuz I only have so many products. So it started with his list, and then we ran Facebook ads, and then we ran Pinterest ads and next thing it was just a whole like ads pipeline into this other list of buyers. So then we had two, the seller list and the buyer list.
Kevin King:
So back then, those of you don't know about 2015, 2016, ZonBlast was basically the pioneer in this method that you actually could to launch your product, to literally, you could launch to the top of the page in, in hours. A lot of times you would go out like ZonBlast, like you said, they initially, they would email this list of people and say, Hey, we've got this new fidget spinner or whatever it is. And you go it's normally 1995 for a pack of three, here's a coupon, get it for free. And all we ask is that you leave us a review. So people would go and buy this product, use the coupon, and get it for free. And then they would go on and actually leave a review. And as long as they wrote the words something to the effect of I received a free product in exchange for this review, or something along those lines.
Kevin King:
Amazon said, no problem. This is totally okay. And that lasted until I remember the dates, like it was Pearl Harbor Day, it was October 3rd, 2016 when Amazon put the hammer down on that and said, you could still do these blasts, but you cannot do the review part portion of it anymore. So that changed the game a little bit. And then Amazon then took it a step further shortly after that where he said, you can't do these a hundred percent off coupons anymore, and then they changed the algorithm to start looking at what kind of discount people were getting and that was affecting your ability to rank. The whole game changed. And so companies like ZonBlasts then pivoted into like, software. And so ZonBlast itself wasn't a competitor to Helium 10 back then when I was joking with Anthony earlier. But it was more of when the software came out that became more of like a keyword research tool and stuff that became more of like a competitor and you guys did that for a while. You were based in Asia at that time, right?
Anthony:
Yeah, I was in Taiwan
Kevin King:
In Taiwan. And then you, you did that for a while and then coincidentally then you came back to the States and worked for Helium 10 for a little while as well.
Anthony:
That's right. That's right. I actually moved to the States to take that job, moved to California and everything. I had an initial like Zoom interview with Manny and Gui, and then had one with Bojan and that was the one he was like, Hey, I want you here. And I was like, all right, I'm buying plane tickets.
Kevin King:
Awesome. So were you ready to come back to the States or are you ready for a change? What was it like living in Taiwan?
Anthony:
I loved it. I loved it and I missed it every day. I can't say that I was ready to move back to the States, but the timing just kind of worked out. Cuz I had some family stuff I needed to attend to that I hadn't been able to attend to. And then when it was looking like my career options were gonna shift then it was just like, okay, well we might as well. And California's new, cuz I never lived there before, so we gave it a shot.
Kevin King:
And California I don't think was really for you cuz you ended up going back to your roots back to Alabama.
Anthony:
That's right. That's right. California didn't work out the way we had hoped. Partially maybe because of California especially if you've ever had to commute anywhere in California like everything that they say about it is true. It's a nightmare. But also COVID hit like that year, like in the middle of our lease and California went on full lockdown. And so there was just like a whole bunch of stuff that was like, oh man it's probably gonna be easier if we just go back with family.
Kevin King:
And then you pivoted over to Howard's company, Signalytics.
Anthony:
Yeah, actually at the time it was, it was so funny the way it worked out at the time my prospects with Helium 10 were starting to look up, but the problem was, it was an office job, right? Like at the time, obviously everything's changed, but at this exact moment in history, it was an office job and I was doing an hour and a half one way commute. It was just brutal. And they were very kind of traditional in that corporate structure. Like, Hey, we really want you in the office. We do too much collaboration with the team and we really need everybody in the office. So that was kind of a deal breaker. Like I love this company, but it's literally sucking the, the soul out of me to have to drive to this office every day.
Anthony:
And then and then Howard came up and was like, I want to do something. I want to do something and you're the guy that can do it. And so he kind of came to me with an offer I couldn't refuse. I mean, it was a significantly higher salary and it was remote and I was like, this is kind of a no-brainer for my family right now. So that was when I left and then probably, but maybe a month later, everybody at Helium 10 was remote anyway.
Kevin King:
Yeah. Hey, all things happen for a reason. So and now you're in Alabama and I just saw recently you posted, you're about to move overseas again.
Anthony:
Yeah, we're going to Portugal just waiting on this visa process is like, we've already got an apartment there cuz that's a requirement for you to get a residency permit. So we're definitely moving to Portugal. I just don't exactly know when.
Kevin King:
A lot of people don't know, but Portugal really encourages like they're big in the crypto space big in the remote working space. And they actually are one of the countries that's actually encouraging people to come there and do exactly what you're doing. And the cost of living there is significantly lower. And a lot of people say the quality of life can be much better. What is it that you're looking forward to most about Portugal?
Anthony:
It is beautiful. It's super safe too. That was the big thing, right? Doing tons of research. Like where can we go that's like incredibly safe. Cuz I have a family and they rank like number six on the World Peace Index. They score really high for healthcare, but we're moving to an island like, so Portugal, the autonomous region of Madeira. And so it's excellent weather, beautiful scenery, ocean, all the way around. So I mean, what's not to like. And as an added bonus, currently, and I've heard this is gonna change eventually, but currently they don't tax crypto at all.
Kevin King:
Yeah. There's a magazine called International Living that I used to subscribe to, cuz at one point I was fed up with the US this is about 2007, 2008. And I, I went all over looking for like, where can I live that I'd be willing to live that's gonna be better than us. And I almost moved to Panama. Panama was rated number one on for expats from the US because it's close enough to, it's a two hour flight to Miami if you need some emergency medical or something like that. Or I need to get something. And the quality of life there and the benefits they have coming in, you could live on $2,000 a month there with a full house, made a gardener and a driver. And then movies were like half price and grocery stores were discounts and all this crazy stuff. as long as you could show that you had, I forget what the number was $30,000 a year and income coming in from wherever, you got all these perks and benefits. And I remember Portugal at that time was like number three or four, but I think it might've actually, I haven't seen the most recent ratings. It might've overtaken Panama from what I hear,
Anthony:
Panama's really, actually we looked at Panama too. Panama's really good for American expats primarily because of ease. And the reason is because A, a ton of Americans live there. B, almost everybody there speaks English and C they actually take USD that's like a acceptable part.
Kevin King:
They're called the Balboa.
Anthony:
So, so that's why like, cuz the culture shock can be really hard for people. People moving from any country to a completely different country. You're like, I have to adjust to everything, new currency, new language, blah, blah, blah, blah. But Panama ranks really high, and it probably always will because of that. I mean, they have huge gated communities that literally everybody that lives in them are expats.
Kevin King:
Like up in David. And there's a lot of you, there's a lot. Now have you been over to Portugal to check this out with your own eyes? Or have you just done everything? Okay. So you've actually been on the ground there because before you went to Taiwan, you hadn't been there, right?
Anthony:
No, we actually visited Taiwan once before. Okay. So when we decided to move, I was like, all right, let's go on an Asian tour. And we actually went to Hong Kong, Korea, and Taiwan, and we walked around to see like the school that we were planning on sending our daughter to and talked to some people. So yeah, I mean, at least visited once before Taiwan, but Portugal we, yes, we visited, we actually hired an immigration lawyer, talked to a real estate agent, like we did all the stuff that you should probably do before making that kind of commitment.
Kevin King:
Now your background before this whole e-commerce is actually is writing, I mean, you're known as a writer. Were you a journalist or have you just always been a, a naturally gifted writer? Or where's that come from actually?
Anthony:
So I was working in restaurants forever and ever, and I desperately wanted to get out of restaurants.
Kevin King:
Like management or like wait staff or what type of?
Anthony:
I've done it all. I've worked in the kitchen. I've done wait, staff bartending. I've managed my family like this. It's a family thing. My mom worked in restaurants all my life and it was just something that I didn't, didn't see the future prospects for. But as a high school dropout, a lot of, some people don't know that about me, but as a high school dropout my prospects were kind of slim. And I was like, I have to learn something. So there was actually a point in my life where I go in high school I like to write poetry. Maybe I can take some of that skill and turn it into copywriting. So I actually made a conscious effort to learn how and teach myself copywriting. So I read all the books, like from all the greats, all the Mad Men era guys that wrote books about advertising and marketing and copywriting.
Anthony:
And then after consuming that, I just started writing. I wrote like for my own little blog, and I was just writing every day all the time as much as I could. And I actually spent an entire year applying for jobs to write a whole year. Literally every weekend I would work during the week at the restaurant, and then every weekend I would sit down and submit five or six or 10 resumes to different applications and was rejected for an entire year until one company was like the first one that didn't care that I didn't have a degree. And they were like, oh, you have experience with WordPress and you're writer, boom, you're in. And so that was what I was doing for a living when this whole Amazon thing found me.
Kevin King:
And now that's one of the things you do for Signalytics, right? I mean, I've seen some blogs that are like super well researched and like super long that you've written and that's, that's one of the things that you're doing for them, like their SEO and their blogs and the results of different studies where you take, you dive deep into different things.
Anthony:
Yeah. So I do that for Signalytics, and that's really been the crux of what I've done my entire career. Most of it's involved around marketing, but it's always been content, right? Content, just because it fits so well with this industry too, right? Like you need somebody out there testing, testing the software, or testing the algorithm sell these units over here, see what happens. And so that's what I would do. And then I would just write about whatever I figured out.
Kevin King:
And then I know recently you kind of started dabbling into crypto and then actually went full deep dive into the crypto space. What's your opinion? And now there's a lot of negativity out there in the press about that. A lot of people say that ship is sailed and sorry if you lost money and everybody's gonna lose money. And I disagree with a lot of that. I think it's a natural shakeout just like happens in any business, just like the internet happened and that rise Google and Netflix and a whole bunch of others. What's your opinion on the crypto space right now?
Anthony:
I think well, for starters, I agree with you wholeheartedly. That's exactly right. This is the natural shakeout. The technology is not, like, the technology isn't something that is just hey, this is cool, we could do it, or we could not. It really does have use cases. And for that reason there will be a reason for people to use various types of crypto. I mean, you kind of gotta dive deep and explain stuff that a lot of people may not understand when you talk about like, what is the use case for the cryptocurrency itself, but essentially, if you're familiar at all with Ethereum that you have to pay a gas fee to like, make it so there's a reason why the cryptocurrency would be needed. And there's tons of reasons why you would want to use blockchain technology.
Anthony:
And I know that you've dived into this and you talk about the utility and function of NFTs. And that is precisely one of the many avenues for why blockchain is so important, right? Like all these functionalities that come from the technology that's built on blockchain, and as long as the blockchain exists, there's a really good chance that the cryptocurrency is gonna exist and be necessary for the blockchain to work so that the NFTs and all of the use cases are out there serving people. So I think it has a future. It's just right now everybody pretty much looks at it as a speculative device for investment.
Kevin King:
The problem with the industry there's just been a, there's been a lot of fraud, a lot of people trying to get rich quick. A lot of unsound businesses set up in it, but it'll, it'll shake out and some will lose money. I have a buddy that lost $15,000 in the FTX deal. it's just down the drain that happens with earlier adopters. It happens with early things. Not everything makes it, but at the end of the day, it's, it's here for good. Especially bitcoin. Now, some of the other, yes oddball cryptos and stuff, a lot of those aren't gonna make it. Just like when the internet came out, pets.com didn't make it, and everybody was saying nobody's gonna buy dog food over the internet, and there was furniture.com or something.
Kevin King:
Nobody's gonna buy any kind of thing over the internet. And now look at Wayfair, any kind of furniture over there now. Now look at Wayfair. It, it's, it's gonna, it's just in a transition period. But like you said the key is the ethernet, I mean, is the blockchain that's underneath it. And that's where NFTs come in. That's not really crypto. They're two different things. I mean, employees, some of the same technology, but they're, they're two different things. And people think of NFTs as, oh, it's just a bunch of JPEGs. Why the heck am I gonna pay a bunch of money for stupid jpeg? I could just screenshot. And it goes way deeper than that. Yes, some of these projects that have come out or done by 16 year old kids that know how to program but don't know how to run a business, they don't know how to do the backend.
Kevin King:
They don't know how to deliver on what they promised, and they take the money and run and it just becomes a show. And there's a ton of that going on. But that will get weeded out that it's always gonna be a little bit, there always gonna be the dark alleys, but the, the that'll get weeded out. But you look at a project like I don't know if you're involved in Manny and Gui's Project Bulls and Apes, I don't know if you're involved in that NFT project or not, but I am. I bought one of the, one of the bulls that I bought back in May. May 31st when they did the initial mint, which they sold $4 million worth in a matter of six days. With a money back guarantee, but they're real business people behind it with a real utility.
Kevin King:
One of those at the time, Ethereum was a little bit higher than is now. So in, in converting to US dollars, I paid roughly $370 or $400 or so. I can't remember the exact amount. But if you converted from Ethereum, it was 0.17 Ethereum, and I think back then, that would've been equal to about 400 bucks for a bull. I just recently sold that for the equivalent of $6,500. Yeah. Just last week. And because the project is solid, because of what they're doing, they're about to do some additional stuff with apes. And I think this project is gonna go, it's one of the few in the space because it's on sound principles and by people that are running it as a business, not as a get-rich-quick thing out from the bedroom. It's solid.
Kevin King:
And I'm doing, like you said entire e-commerce business with an NFT angle to it. I've talked about that in other episodes, so I won't go into it here, but I believe strongly that if we can make this work, we may fail, but I think if we can make this work, it's gonna be game changing. But speaking of game changing in this space, this the something that you are really serious about right now, and I'm just starting to dabble in it, and one of the reasons I wanted to get you on the podcast is AI. The power of AI. we hear AI a lot. People use it as a marketing term, and you'll see some PPC software tools say, Hey, let us manage your PPC, and we'll use our AI.
Kevin King:
There's no AI, it's just an algorithm. it's not true AI, but there's been some stuff recently, and I've mentioned it in some of the stuff like a helium and some of my talks, but I know you've dove in way deeper than me into this, but with DALL-E and Midjourney and ChatGPT and stuff. So if you don't mind, talk about that for a little bit. What, what's your take on where this AI stuff is going and how it's gonna impact e-commerce? Especially as a writer.
Anthony:
Yes. So, quick side note, I just realized that we've, we've talked, and in us talking, we have pointed out my varied interests, and it went from Amazon's algorithm to NFTs and now to AI. And I'm like, I don't know, it kind of makes me feel like a polymath. This is cool. Anyway, yeah, a hundred percent artificial intelligence is amazing. You're right, there's a lot of people that use that term. And the thing is, is I feel like it's a thin line, right? So people use machine learning algorithms and immediately they're like, well, this is an artificial intelligence. And yeah, you're not exactly wrong. This is a form of artificial intelligence. But I think that the line that most people are drawing, which has become abundantly clear ever since OpenAI and ChatGPT is, doesn't use natural language processing, because at that point it acts like an what we interpret as an actual ai. And most of them don't, they're just really advanced sets of machine learning algorithms. But we're moving into an era where the actual, like what we perceive as ai, because they utilize natural language processors, which is amazing.
Anthony:
Why is that so important? Because it allows the AI to actually communicate with humans in the way that they communicate, right? We don't have to know how to code, we don't have to write the algorithm. We don't have to set up the rules for the algorithm to do this or that. Like literally, because the AI knows how to communicate with us, we can just tell it what we want and it can communicate back with us with either vast knowledge. I mean, you can assume that up until 2021 programs like ChadGPT had access to the worldwide web, so vast amounts of knowledge but also the ability to formulate it in such a way that it's easy for us to understand the message that they're giving across. They can, they can make some unique connections.
Anthony:
I mean, it's, it's still growing and, and obviously humans are gonna be better at some things anyway. So nonetheless, the technology is incredible. It's definitely not going anywhere. 100% it is here. Not only to stay, but it's one of those, those things that I believe is gonna become a staple, right? It's the next step up, right? Everybody got involved with the web. There's a lot of people who thought that like Web-3 would be the next step up. The problem there is the barrier of entry is too high. It is, right? Web three is not easy for people to, to grasp.
Kevin King:
It's not easy to get even crypto or NFTs. There's a process. You gotta be technically savvy. Your grandmother, your mother can't do this. There's a big barrier there that has to be broken down.
Anthony:
Absolutely. I do believe that one day it'll happen, but, but if we're talking about the next like, step up, I think AI is it. And the reason why is because if grandma can't use it now in a couple of months, when it gets better, she will. Like it's constantly becoming, that's one of the coolest advances. It's not just that it can perform your actions better, it's that it can understand the instructions you give it better. And interfaces are, are, are being built now to make it easier and easier to communicate. So instead of like a win, like instead of going into open AI and having to know to use their playground and then set up a prompt example constraint that we have ChatGPT, and then soon enough we're gonna have an app guarantee. Soon enough it'll be an app. And you can just literally, like Siri, go to your phone and be like, do this for me. And it'll have access to all of your phone's, apps, and it can do stuff like that for you. And you'll be able to like explain in, in plain English automation that you want the AI to control over your phone. And that's somebody that has zero technical capabilities. That's something that they can pull off. And that's the reason why AI is gonna stick around and it's gonna flourish.
Kevin King:
I mean, it's amazing what you can do. Like the, the big one that just came in the news about a month ago or so is called ChatGPT. And it's been around for a while, but they, it's actually at a website called openai.com. Is that right?
Anthony:
Openai.com actually, I think. Is that what Yeah. And then you get an account, and then that gives you access to DAll-E and to chat.openai.com.
Kevin King:
Yeah. And DALL-E for images and there's a Midjourney and there's, there's several others that are, are pretty impressive on what you can do on images. I mean, on the image side, and, and there's ones coming for video as well where you can actually, they'll actually create videos. You just type in texts, you type in description. I want a video of a cheetah running across the road with a Lamborghini chasing it, but the cheetah is winning. And I want this to be in an African safari type of situation. And it'll create a video of that exactly for you that looks totally real, or it could be a cartoon. You can say, I want to be a cartoon animation. It'll do that. You can do all kinds of cool stuff now with, with images and it takes a little bit of playing with I was talking to like Guillermo we went to dinner in December and he's been playing a lot with DALL-E and Midjourney from the image side.
Kevin King:
And he said at first it was, was just spitting back some some images that weren't so great. But then once you really figure out how to talk to it and how to actually structure it and put the commas separate in what you want, he said, you can get some amazing stuff. And for e-comm, I mean, you could create images with this backgrounds or settings, or maybe you're hiring a photographer to actually suit stuff. You can use this for an FPO, for position only. in the old days you'd have to draw something and say, I want the kind of look like this. Or you'd have to find a tear from a magazine and say, I want the shoot to look like this. But you can almost create it now with that. And you could even do product testing.
Kevin King:
You know, it may not be the final images you use, but you can create 10 different images using the AI by typing in words of what you want. It'll come back with 10 different images. And then you can run that on a PickFu or something, say, which one do you like? And then you can take the one they like, then go take that maybe it's not good enough quality off of Midjourney or DALL-E and actually shoot it or create it. But with the text stuff right now like you said, they just opened it up and there's been more than a million people actually sign up for a free account. The reason they opened it up, I was told is that they need a human use case. They need to know they've been playing with it in the lab for a while, and they need to see how, how they can fine tune this with all these different humans interacting.
Kevin King:
And it costs money. I mean, I saw somewhere like every query costs 2 or 3 cents to the company. And so I don't, and it's, it's can't go out to the open web, so it doesn't index like the entire internet. I mean, you can put URLs in there and it can recognize it and, but it can't really absorb all the information of the internet yet. So it's kind of a locked encyclopedia in a way. But it's super powerful. I can actually take it on Amazon. And this is great for people who aren't native English speakers, or even if you are sometimes I just heard someone on another podcast say it was takes their employee about two and a half hours to create a listing to do the bullet points and description, make sure they got all the keywords in there.
Kevin King:
This is after all the keyword research and everything's done. And with this tools you can do in about 15 minutes and it may not be perfect when it comes outta there, but you can fine tune it or you can get different variations. You can actually go into this tool right now and for free, and you can say, create me this is what you type in. You're literally typing this in a little box. Create an Amazon listing for a vacuum cleaner. Include the keywords, long handle, quiet, strong suction so on, in a large capacity bag. Do it in a comma in a British tone of speaking with a little bit of humor. And it will write your bullet five bullet points for you and a product description and a title.
Kevin King:
And sometimes you get stuff that's you, you're like amazed. You're like, a machine just wrote this based on that, you're blown away. And then sometimes you read it and sometimes it'll get it a little bit off. Like I had, I did a test, I was playing with the other day for a slow dog a slow feed dog bowl. And I said, create a, create Amazon listing for a slow feed dog bowl. Use these keywords. I want it in this tone, make sure it's got a call to action, a CTA. And it wrote something really, really cool. And, but one of the bullet points actually said th this dog bowl is so good, we may use it ourselves eat from it ourselves. So I was like, it's not perfect. But
Anthony:
You told it to be funny.
Kevin King:
I did tell it to be funny, but it's amazing what it can do. And it can analyze you can go to like Helium 10 Xray and analyze the reviews and you can download and say all the four and five star reviews, just download them once from the last six months or something. Copy and paste that into or actually write a command in open AI in English that just says, analyze these reviews and write me an Amazon listing you emphasizing the five main points discussed below. And then paste all those reviews in it will go through there and it'll find the, the general sentiment of all those reviews and actually write you a listing that will appeal to that to that, that buyer. It's, it's amazing what it can do. What's your experience with, with playing around with it
Anthony:
This every day? I, I like the, the tools more. It's wonderful. So my experience has been very similar, but just like you described what Gui was doing with the images, like you do the same thing with, with ChatGPT and OpenAI. You play around with how you talk to it. It also in open eye specifically, you can play around with the setting specifically the temperature which kind of dictates how similar or kind of off the rail it goes based on the examples you give it.
Kevin King:
What do you mean temperature?
Anthony:
There's a setting called temperature.
Kevin King:
Oh, I didn't know that.
Anthony:
And this determines how similar to or how dissimilar creative and off the rail the output is to the example input you put in, right? Because you can do it. Zero shot is just where you tell it to do something. And then temperature really doesn't matter. But if you do like one or a few shot where you give it examples, then you can set it and it's either gonna like, mimic the example, or if you put it all the way to one, it's a scale of zero to one. Or if you put it all the way to one, then it's like, all right, well, I got the loose structure, but I'm gonna do this the way that I think it should be done. And that's an Open AI. So it's just playing around with this stuff, and it, it's what I call prompt engineering.
Anthony:
So essentially what you're doing is you're, is you're figuring out how to communicate with ai. And it's people who are at least decent at writing. I'm not saying copywriter, I'm not saying anybody that makes content, but if you're like, decent at structuring sentences, are uniquely qualified to get better at prompt engineering, which is really cool. So I've kind of, I've been playing around with all the tools, and I kind of like, I mean ChatGPT and open AI specifically, and I kind of figured out like the evolution of how people can use it, which has been really, really cool. So for the vast majority of everybody out there, if you go into ChatGPT, don't just tell it, Hey, create me a listing. There's actually papers done on this. And you can look them up and they will make you a better prompt engineer if you read them.
Kevin King:
How would I find those papers? If I'm listening, just type into Google.
Anthony:
Googling, like prompt engineering prompt design. And then you'll see a bunch of articles written, and then sometimes their scholarly actual research paper is written on the advancements in prompt engineering and prompt design. And those are the words that you want to use. Prompt engineering and prompt design is, is where people are either creating prompts or they are fine-tuning the AI so that it can take the prompts and do what they want with them. But if you go into ChatGPT, the best way to use it is to give it small chunks and then to iterate, right? So currently the OpenAI machine, which is what ChatGPT is connected to, has a memory that spans back to about 8,000 words, right? So you've got almost a novella worth of conversation you can have before it starts forgetting what you guys were talking about.
Anthony:
So in that, what you want to do is you wanna break it down. So instead of saying, write me an Amazon list, and you go write me an Amazon title, start with the title, include this keyword include this benefit tell it the tone, like the more specific you can get about like what angle you want it to use, and then it spits something out. And then what you want to do is either use that or you want to tell it, Hey, that's good, but, and then you start iterating changes, right? But how about a different tone, or how about make it not so long. So you do that until you have the perfect title, and then you take that title and put it in quotation marks and you say, write me five bullet points, X number of characters or over X number characters.
Anthony:
If you tell it to do under characters, it tries to make 'em as short as possible. And sometimes you want that, but if you don't want that, you tell it to do at least this many characters for the product. And then you put that title it gave you, and then it's gonna spit those out and you can iterate changes to those. And you do the same thing for the description. And in that iterative process, you will come up like it will, that basically forces it to give you its best work. And you don't have to regenerate, you don't have to start over. Like literally, it's all in the same, like I said, you have up to 8,000 words to do this. So it's all in the same conversation, and it's constantly going back to what it's already talked about. And so it understands what you're asking it when you say, Hey, can you go back to, to that, Hey, bring that title back again. Can we use this keyword and that keyword out of it into the bullets? Hey, in the product description, can you tell a story about somebody that might have used this? Let's change that story a little bit. Like you're going back and forth and back and forth, and that is the collaborative nature of chat, G p t three. And that is how you get the most out of it as a totally normal user.
Kevin King:
And some, one of the things that AI has, there's some limitations though. It doesn't have sentience really. I mean, it doesn't, for example, like you and I both know that birds can fly, but penguins they're, they're a bird, but they generally can't. So if you type in something around that there's some common sense rules that AI still struggles with like it doesn't know. Does it know that newborn baby birds can't fly or birds covered in oil can't fly, or birds who are injured cannot fly, or a bird in a cage. There's exceptions and the AI is, they're still fine tuning some of that on it. So it's not perfect.
Anthony:
It's not, but that's the reason why the iterative process works so well, because you can tell it, right? If it comes back to you and it gives you a bullet that says, this is so good, we'll eat out of it. You can tell it, Hey, humans don't eat out of dog bowls. Can you rewrite that bullet? And it'll go, oh yeah, of course. And then it like literally logs that bit of information, at least within the 8,000 word limit that it's given you. And it says, all right, well, I'm not gonna say anything about humans using this bowl anymore because I was just informed that they don't do that.
Kevin King:
Yeah, went back on conversation and used all that to fine tune. I had no idea.
Anthony:
Up to up to 8,000 within one session. Right? So how you can do new chat, but now you have a log of all your old chats? Yeah. Up to 8,000 words. It can access all of that information. Now, once you hit 8,000, it starts getting dumb on you.
Kevin King:
So if I type in humans, don't eat out dog bowls in that session, then reprocess it, it'll eliminate that because it saw it up in those 8,000 characters above,
Anthony:
It should .it's still glitchy. So every now and again, like I have to I've recently run into some issues, some limitations, and what I'm like, basically I'm trying to get it to create json objects for me but I want it to do it in a code block. And I have like instructions that are kind of long and sometimes it forgets that I said, Hey, do it in the code block. So I have to remind it because
Kevin King:
It'll write code, like you're saying that for people don't understand json is code. It's a script basically that will allow you to modify. It's used a lot with like spreadsheets and other, other things to actually modify what was originally written into the code. So you can actually type into ChatGPT in basic English, what you want it to do, not even knowing how to code at all. And it will come back with the code.
Anthony:
It'll come back with the code
Kevin King:
If you can get to your programmer or did you copy and paste into your website or whatever and it will work.
Anthony:
Yep. Here's the cool part, right? If you have just the smallest amount of knowledge about like how your website works, right? Like you understand the difference between HTML and CSS, you can go in there and make the changes that you don't know how to make. Literally tell it, Hey, I have this, I want to do this. Can you give me the HTML markup language for it? Or can you give me the CSS styling to to shift everything over to the center or whatever. It's really cool. The other thing that's really cool about ChatGPT is that it is also fully aware of what open AI is. So what I use it for, because sometimes it can get frustrating if you're trying to get it through really complex things and you're like trying to figure out what the right prompts are and it's not understanding. So what I'll do is I'll go to ChatGPT and I'll say, Hey, I, this is what I want to do, and I'm trying to create a prompt for open ai. Can you, can you give me a prompt? And it will give you the prompt that you can then use to program the same AI that's fueling it. It's really crazy. Something
Kevin King:
Interesting. I think it was Leo Sgovio that said this, that he thinks that the Amazon and some of these other guys are gonna actually start using AI in the reverse way. We're using it to create stuff perhaps, but they're gonna use it to analyze your listing. And they're gonna say how sometimes people's keyword stuff, and they'll put a something that's really not totally relevant to the rest of the listing, just trying to rank for that. And they, they're saying the AI is gonna be able to identify that by looking at the, the bullet points and description and coming up with a contextual, this is what this is about, but this keyword that you have here obviously doesn't really fit into that. Therefore we're gonna penalize you and your listing because of that.
Anthony:
Yeah, I have no doubt that. I mean, I almost feel like they could do that before, but just to give you an example of how, like you might do that, right? So on the other end, we have OpenAI which is a little bit different from ChatGPT because you don't have the iterative process, right? It's just instructions, but it takes a lot more instruction from you. Well, here's the thing. You still are limited by the amount of tokens that you can fit into the examples that you give it. Well, you as a totally normal person that doesn't even know how to code and doesn't have to know how to code, can actually take a huge spreadsheet full of a json list, right? A json list by the way that ChatGPT can write for you.
Anthony:
And you can push that through an API on Postman, which is a free service. You can get on the internet and you can fine tune the ai. So what you would do in this example, right? This is what potentially Amazon might do, is they might take a hundred thousand listings in a specific category. These are listings that we approve of. These are listings that have the right character amount, they have blah, blah, blah, the density of the keywords, it's this and that. They take those a hundred thousand, they turn it into a hundred thousand lines of json, and they feed it into the API. And they have a trained unit now in the model DaVinci text, DaVinci kitchen category specific approved listing. And then they use that model and then they run all these new listings through. And the AI says, this fits, this fits within the constraints you gave us. This doesn't fit within the constraints you gave us. And it's because they fine tuned it with existing listings that they approve of. And you and I can do that too.
Kevin King:
How do you see this changing, potentially changing e-commerce and what we do as sellers? Or is it just a bunch of hype and a bunch of, yeah, yeah. That sounds cool and fun. Go play around enjoy it. But I'm gonna stay here and build my listings the right way.
Anthony:
So my predictions on how this is gonna impact e-commerce and specifically Amazon, I think for the people who use it, right, it's gonna be good for them. Specifically. I think the biggest advantage is for people who struggle to get the nuance of language, right? Because there's a lot in the nuance, right? The little like cultural quirks and wording based on that language. And obviously you can do something like go to a service and pay them to get a native speaker to translate your listing. But that could be expensive. So what this does is it opens up a much more economic way for people to get their listing, right? Even the people who aren't translating it, they can definitely use this to reword and to kind of like, if you're not a writer, do your keyword research, write your listing, but then go to ChatGPT and say, Hey, can you, can you make this, can you insert some emotion? Can you evoke some emotion with this language? Or can you make it more persuasive?
Kevin King:
That's literally what you type in the ChatGPT, exactly what he just said. He's not using that as a, a paraphrase. You would type make this more emotional. And then the next line would be paste your listing and then it'll spit it out within seconds, a more emotional version.
Anthony:
So yeah, it's gonna open up and hopefully make the people who use it, right, make their, their listings and their, their e-commerce presence a little bit more appealing. What we're also gonna see though, are people who are trying to shortcut it, and they're gonna probably churn out a bunch of crap and then try to put that on Amazon. And I think at some point Amazon's gonna get about that. And then we're gonna probably see some crackdown, but hopefully we have some years before that happens.
Kevin King:
I know like Brandon Young was speaking the other day where he's got a team in China that writes a lot of their listings cuz he's spitting out products left and right. But they're not native English speakers and he's got a person that's in the US that's a native English speaker that has to take every listing and go in and clean 'em up so it's not in broken English or whatever mm-hmm. <Affirmative> and that person could be eliminated almost.
Anthony:
Maybe, or if I were that person, I'd be using AI to make my job a hundred times easier.
Kevin King:
Yep. Some people say this, this technology is a Google killer, like ChatGPT, that's one of the little catchphrases that a lot of the media was using. This is a Google killer, but Google has their own version of this. They just haven't made it public. They've been working on it for a while as well. It's just not public. What are your thoughts on that?
Anthony:
Yeah, I think it'd be hard to kill Google because they do have, I mean, like, they haven't been in the dark on this. Like they're, they're, they're building stuff. I think that like today, if somebody would just connect ChatGPT to the internet, it could, I mean, everybody would use it instead of just regular Google for sure. But it's too expensive for them to do that. It's not ready for that right now. And then by the time they are ready to do that, Google will probably have its own AI assist. I have no doubt. Because they can see right now, they can see that everybody like wants it. And the reason that AI assist in search is so cool and so desirable is because anybody that's used Google can see the limitations, right? Like all it does, it just gives you what it thinks the appropriate website might be.
Anthony:
But an AI assist would also try to interpret what you're trying to figure out, like your actual intention. Google can't figure out your intention, it can only figure out what it thinks is relevant. But an AI assist could figure out what your intention is. Like what are you trying to do? All trying to build a chicken coop? Okay, well here's the list of websites that are gonna help. And they're not all just like randomly saying indexing for the keywords, how to build a chicken coop. And that will happen and Google has to make that happen now because if they don't open ai, we'll do it for them.
Kevin King:
I think it's gonna also be at some point be in part of a Amazon search. So instead of typing, if I'm going to the beach with my family instead of typing and I'm looking for, I'm, man, what do I need? I'm going to the beach. I don't have everything. I think I need an umbrella, I need a blanket, and I type in a beach blanket and look at the results. And then I go type in beach umbrella, look at the results, and I go type in cooler, look at the results. I think you're gonna be able to go into the Amazon search bar and type beach trip, three kids suntan easy picnic mm-hmm. <Affirmative> and it's gonna spit back. It's gonna go analyze all the listings and it's gonna find the most relevant based on whatever factors that is. Probably a combination of reviews and comments and questions and the way the listing's written. And it's gonna spit back a page of everything, like almost a perfect match of everything that you need for your beach trip. it's gonna have a umbrella there, it's gonna have suntan oil, it's gonna, whatever it is it's gonna have everything on one page tied exactly to what you did. What do you think you think that may be coming?
Anthony:
I absolutely could see that. Here's the interesting thing though. Amazon already had the data to do that before, the reason they didn't was because it's been sufficient to just give you, the people also bought section taking advantage of that cognitive bias, the bad wagon effect and all that stuff, right? But what's gonna happen, as mass adoption of AI occurs is we're actually gonna be trained over the next decade or so to utilize search differently. And when AI assist becomes a normal part of our our search utilization, then Amazon's gonna have no choice but to say, well, this makes sense now. See two years ago, it wouldn't have made sense cuz anybody, anybody searches like that. Nobody, they would've been like, you want me to what? And and that would've been confusing. So that's why they never, like, I believe they haven't done it, even though they absolutely could with the data that they have. But now, well A, the tools make it easier and B, they had the data forever once people get used to that type of searching. Yeah, I could totally see that. It would make sense. It would get people to probably buy more and I think Amazon's paying attention to stuff like that for sure.
Kevin King:
Do you think there's any dangerous People always, when they hear about AI, they're like, Ooh, these, these robots, this AI is gonna take over our life and screw everything up. Yeah, it's great. But it's also, what about the the dark side of this? What are your thoughts on that?
Anthony:
Well I think that sci-fi movies have made people a little bit more paranoid than they should be. The AI that we're talking about right now, like AI is like this, this overarching term, the AI that we're talking about right now, these are tools just like Microsoft Word as a tool. This is a far more advanced document creation device that does way more than just spellcheck, but it's still just a tool and exactly just for that. Will people be able to do bad things with it? Of course they will. Particularly Deepfake, I think Deepfake probably the most easy to manipulate kind of situation right now.
Kevin King:
For those that don't understand Deepfake is basically where you can imitate a person's voice and make it sound like that's, this is what they said, or things like that. Or put a person in a picture that literally wasn't in, wasn't there and looks real, that kind of thing, right?
Anthony:
Yeah. Video too. There's a couple of 'em that got really popular on like Instagram, this one guy, so he already looks a little bit like Tom Cruise, but he used a Deepfake Tom Cruise mask. And like the dude look, it looks like you're looking at a video of Tom Cruise and that's the kind of thing that you can imagine can be used for nefarious effects. But every technology's gonna be exploited in some way. We're not at a place where AI's gonna like try to take over the world. This isn't a Terminator event. This is just a really, really cool piece of tech that in the right hands, which should be hopefully most of us can just help make our lives easier. Like, that's precisely what it's there for. And that's what it's doing.
Kevin King:
I mean, even like in this podcast, I mean, if the podcast editor wanted to take the transcript cuz it automatically creates a transcript and write a description for the podcast they've gotta go through and like, okay, what was this podcast about? And here's the key points. Let me write something. You could take the transcribe description of this podcast, paste it into ChatGPT and say, write me a 225 word description or whatever you want it to be of the following summary of the following. And it will spit out a almost perfect summary of the entire podcast. Those are the kinds of things that just save it in immense amount of time. That's just one practical use that we'll probably, maybe we'll try it on this episode and see exactly what happens.
Anthony:
Absolutely. Yeah. Summary is a really good one. Here's the thing about the ai, this technology, the output is as good as the input, right? So everybody that's trying to use it to replace themselves is probably gonna have a tough time. Cuz you still have to have good inputs. But if you have good input, then yeah, the output's amazing. Like you have a great podcast transcript, it's gonna be able to summarize that very well for you because the input was good. And you're right. One use case, several others outlines, ideas, brainstorm, treat it like it's the other person in the room. That's what it gives you, right? If you're in isolation, cuz think about it, right? Why do we go to masterminds? You put yourself in the room with five or 10 of the smartest other people in your industry, and then you guys go to town and come up with all kinds of actionable ideas. In the absence of that, AI is the smartest friend you're gonna have and that's what he's there for.
Kevin King:
I guess just to wrap this up, we could keep talking about this, I think for hours. We can geek out here for a while. But as an Amazon seller, what are like the top three things I need to be paying attention to or maybe start dabbling with? Or what would you advise someone that's like listening to this and like, man, I never even heard of this stuff, or I heard a bit about it, but this sounds interesting, I don't wanna miss out and be behind the curve. What should they do and how should they start to implement this or play with this?
Anthony:
Well definitely, definitely. This does not replace the need for authenticity. Be authentic, tell a good story from the perspective of your brand, build an actual brand. But outside of that, how you want to use the tool to make your life easier it's really good for tweaking copy. It's really good for assessing your copy and giving you pointers on how to target keywords better or make it more SEO-optimized. So assessment for tweaking and then it's really good for ideas, right? If you put in good inputs as far as the ideas that you're thinking again, it's the smartest friend you'll have, it'll come back at you. So for example another way I use it mainly for like listing optimization stuff, but another way you might use it is take your catalog or take a catalog that you really like and you put it in there and you say this is the type of stuff that my customer base likes to use. Like give me an idea of products that I could offer them next. And then just have that conversation with the AI cuz it's got a database of like all worldly knowledge up to 2021. So it could surprise you with some of its creativity.
Kevin King:
Well this has been fun, Anthony. I just looked up at the time like, we've been talking this long. If people want to learn more about this or follow you or reach out to you how would they do that?
Anthony:
Yeah you can actually hit me up directly. My email is [email protected] check out the Signalytics blog. Right now we're in the middle of a website redo, but once the website redo is live I will be publishing probably regularly on this topic.
Kevin King:
Awesome. I look forward to to reading that and and having another chat with you maybe six months or a year from now when this technology's even more advanced than what it is right now.
Anthony:
Sure thing. Absolutely. It was a pleasure.
Kevin King:
Thanks, Anthony.
Anthony:
Thank you.
Kevin King:
So after listening to this episode, your first order of business needs to be go to openai.com and sign up for a free account and start playing with this. You're gonna be totally impressed and surprised at how this works. Go to openai.com and start playing with this. This is gonna have a major impact on how we operate in the future as e-commerce sellers. So it's something to go ahead and get your feet wet in now and be on the cutting edge of this new technology. I hope you really enjoyed this episode. We'll get Anthony back maybe later this year as this progresses and as more people are using this. And we'll dive deeper into some specific use cases and how it's made a big difference for them. Hope to see you again next week. And I have another great guest that's doing almost eight figures on Amazon.
Kevin King:
He does a little bit of a private label and he also does some resale and he's got some really cool software tools and scripts that he's developed to really help him fine-tune his PPC and a lot of other cool stuff. So I hope you tune in for that episode as well. And don't forget if you missed last week's episode with Bradley Sutton, that's a great episode. You'll learn some insights on Bradley's background and Helium 10. It's a really good episode as well. So make sure you don't miss that one. Either it's episode 323. So until next time, I hope you have a great week. And don't forget today's little nugget gonna end with that. It is the secret of living is giving. Simple as that. The secret of living is giving. We'll see you next week.
---
Enjoy this episode? Be sure to check out our previous episodes for even more content to propel you to Amazon FBA Seller success! And don't forget to "Like" our Facebook page and subscribe to the podcast on iTunes, Spotify, or wherever you listen to our podcast.

Want to absolutely start crushing it on eCommerce and make more money? Follow these steps for helpful resources to get started: