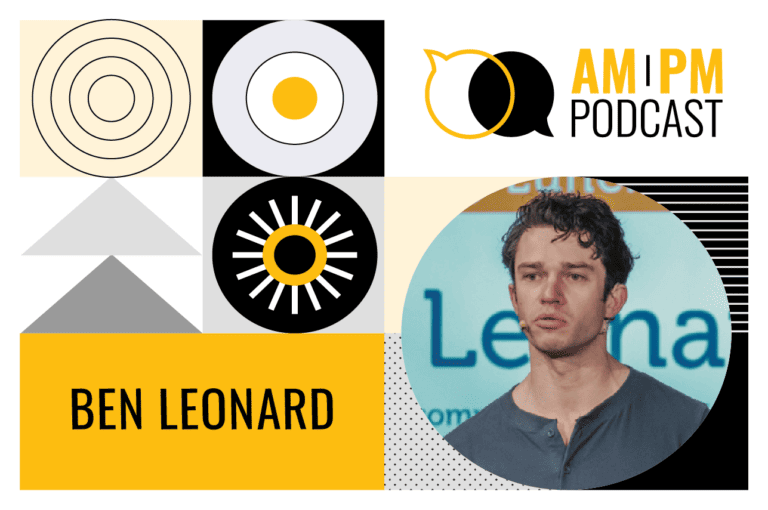 #348 – How To Build Authentic & Solid Amazon Brands Ready For Exit with Ben Leonard 
In episode 348 of the AM/PM Podcast, Kevin and Ben discuss:
02:12 – Does Ben Have A Strong Scottish Accent?
03:01 – Scottish Snacks And An Amazon Event Idea In Edinburgh
04:30 – Talking About Ben's Amazon Journey
05:55 – A Heart Problem Lead To His E-com Journey
07:37 – How Did He Differentiate His First Products
11:15– Growing Into Multiple Marketplaces Before Exiting
11:52 – Building Evangelical Fans For Your Brand
15:09 – Creating An Authentic Brand Story
18:05 – His Brand's Performance Post-Exit
19:20 – The Business Owner Vs Entrepreneur
20:53 – Why Did Ben Start A E-com Brokerage Firm?
22:21 – What Should You Consider Before Selling Your Brand?
30:29 – Put Yourself On The Buyer's Shoes
33:45 – Why Kevin Pivoted His Product Research Business
36:21 – You Need To Switch Your Mindset Towards Brand Building
38:50 – Let's Talk About The Brand Equity Metric
43:08 – Talking About Ben's New Baby Brand
47:32 – Ben Leonard's Book For E-commerce Entrepreneurs
49:29 – How To Reach Out To Ben Leonard
---
Enjoy this episode? Be sure to check out our previous episodes for even more content to propel you to Amazon FBA Seller success! And don't forget to "Like" our Facebook page and subscribe to the podcast on iTunes, Spotify, or wherever you listen to our podcast.

Want to absolutely start crushing it on eCommerce and make more money? Follow these steps for helpful resources to get started: