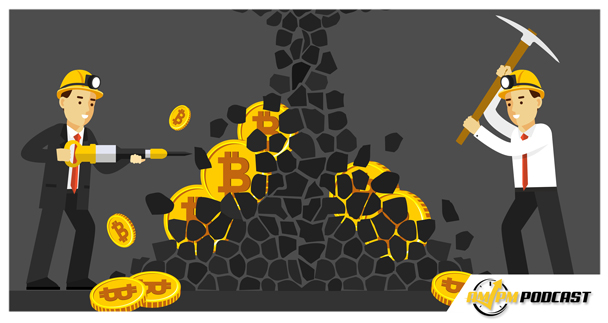 How to Invest in Bitcoin and Cryptocurrency for Beginners – AMPM PODCAST – EP144 Part 1
For many people, the word "cryptocurrency" may sound very foreign and represents a whole new way to think about money. What would it be like to earn revenue for your Amazon FBA business using a decentralized digital currency that has top of the line protection from physical and cyber theft? Imagine a currency that is relatively unaffected by inflation and is difficult to be meddled with by governments and banks: is that something worth investing in?
In this special two-part episode of the AMPM Podcast, host Manny Coats interviews cryptocurrency expert and Bitcoin enthusiast Brad Mills, a technologist-turned-entrepreneur who has transformed a few thousand dollars into millions through smart investment. Brad explains why he decided to invest into Bitcoin and his take on the cryptocurrency trend as a whole as well as where it's going.
Additionally, Brad explains the differences between the different cryptocurrency platforms to distinguish functionality and viability. He also discusses basic terminology to provide some beginner insight into how Bitcoin works and its value in the coming years.
In this episode, Brad discusses many interesting topics, including the following:
02:20 Introduction to Brad Mills
05:08 What Was the Value When You First Get Into Bitcoin?
09:18 At What Amount Do You Think Bitcoin Value Will Stabilize?
12:00 Brad's Current Work As a Bitcoin Strategist
12:36 What's An ICO?
15:39 How Can Your Spot a Cryptocurrency Scam?
21:44 What Is a Legitimate Bonus Amount for ICOs to Give?
24:22 What Is a Lockup?
26:45 How Should People Invest Their First $1000 in Cryptocurrency (Bitcoin VS Ethereum)?
35:52 Where Do You See Ethereum in 5 Years?
37:56 Is the Rise of Bitcoin Attributed to People Not Knowing About Other Cryptocurrencies?
40:52 What Are "Alt-Coins?"
41:56 What is a "Fork" in Cryptocurrency?
52:07 Should People Keep Their Bitcoins Off Exchanges to Guard Against Hacks?
To watch the video version of this episode of the AM/PM Podcast, check out our YouTube channel below: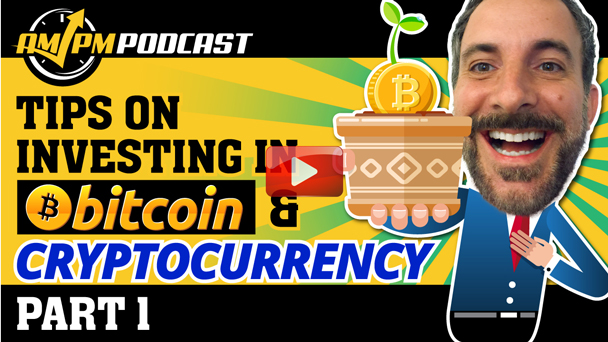 Enjoy the episode? If you found this episode helpful, be sure to check out our previous episodes for more insight into being a successful Amazon FBA Seller! Don't forget to Like us and join the conversation with over 22,000 prominent Sellers on Facebook and subscribe to our podcast!
Be sure to check out our latest content on our Instagram!
Ready to get serious about your Amazon FBA game? The Illuminati Mastermind offers monthly training for intermediate to advanced level sellers (not recommended for those new to Amazon) for advanced tips and tricks to help your sales climb higher. This program is designed for six, seven, and eight-figure sellers, so only serious sellers should apply! Reserve your seat today so you don't miss out on this helpful webinar! CLICK HERE TO FIND OUT HOW TO JOIN
Spend less & make more with the ultimate software tool suite for Amazon Sellers! Helium 10 offers 10+ tools that help you to optimize your listings better and increase sales with an easy-to-use system for one monthly membership price. CLICK HERE TO SIGN UP TODAY