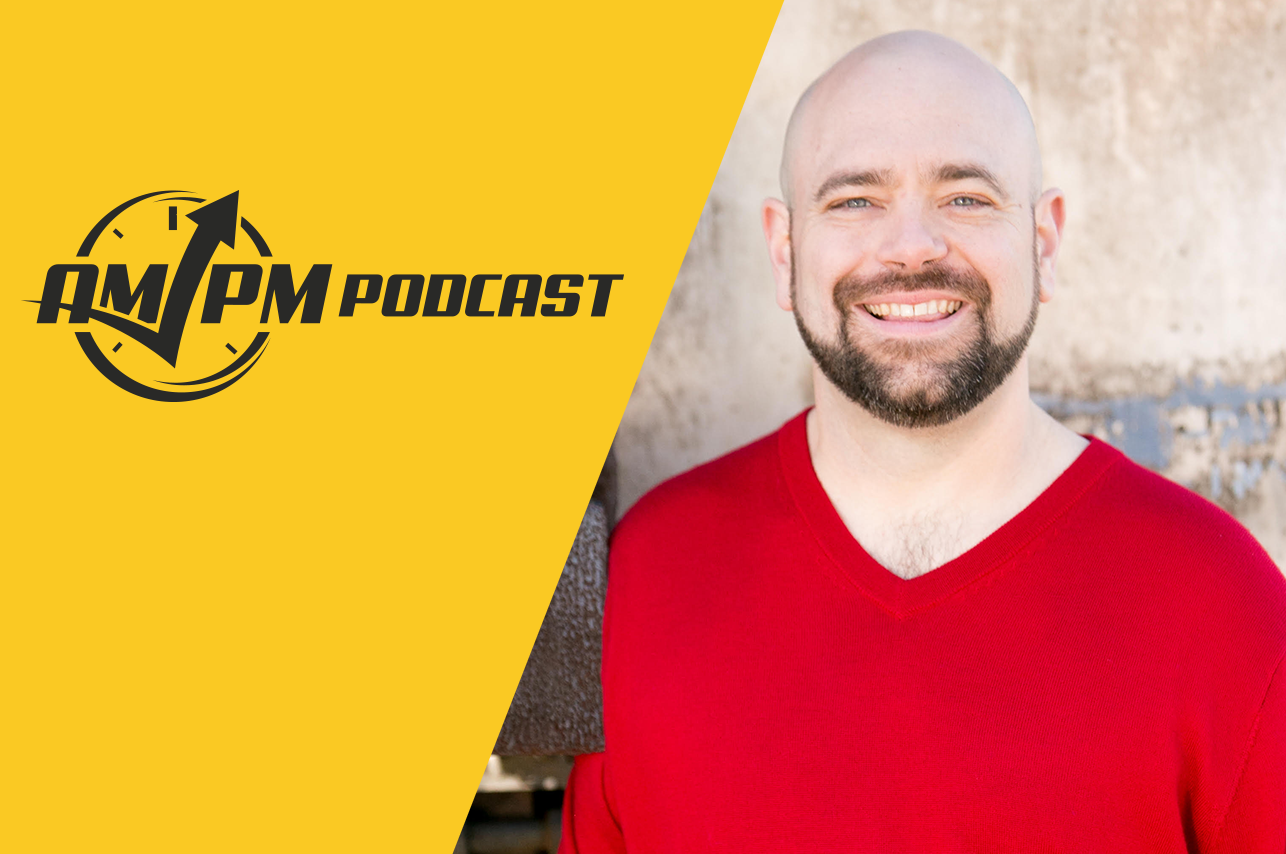 Is Wholesale On Amazon Dead? The Opinion By Dan Meadors – 272
In episode 272 of the AM/PM Podcast, Tim and Dan discuss:
01:00 – The Forms Of Reselling In E-commerce
03:00 – How Dan Got Started In E-commerce?
07:00 – How The Wholesale Model Worked For Dan
09:30 – Starting A Coaching Program And Building A Community
15:00 – What Is Wholesale?
20:00 – How To Convince The Brands To Partner With Us
27:00 – You Don't Need All Of Them To Say Yes
30:00 – Is Wholesale On Amazon Dead?
43:00 – How To Get In Touch With Dan
Transcript
Tim Jordan:
We all know that selling on a marketplace is a great opportunity and there's a lot of ways to sell on marketplaces, whether it's through Merchant POD or actually creating your own brands. But the topic of reselling has actually been one of those that we hear a lot about lately, people are debating is reselling still a viable business, or is reselling completely dead and we need to create our own brands. Today we're getting into that topic in this episode with Dan Meadors from the wholesale formula. It's going to be a great episode stay to the end. And here we go. Hi, I'm Tim Jordan, and in every corner of the world, entrepreneurship is growing. So join me as I explore the stories of successes and failures. Listen in as I chat with the risk-takers, the adventurous, and the entrepreneurial veterans. We all have a dream of living a life, fulfilling our passions, and we want a business that doesn't make us punch a time clock, but instead runs around the clock in the AM and the PM. So get motivated, get inspired. You're listening to the AM/PM Podcast.
Tim Jordan:
Hey everybody and welcome to another episode of the AM/PM Podcast, where today we are talking as usual about e-commerce. When I got started selling on Amazon, it was actually kind of by accident. I didn't know you could sell on Amazon. And I had these great wholesale lists and prices that I had and actually put a Craigslist ad out and said, I need someone to teach me how to sell on eBay. And this old bald guy showed up to my office and said, oh, let me see those price lists. And he looked and he said, you don't need to sell on eBay. You need to sell on Amazon. I said I didn't know you could sell on Amazon. And that started the whole thing. Within a few months, we'd sold a few million dollars worth of products and we were already launching private label products and things got crazy.
Tim Jordan:
And as I've kind of matured in this space and seen a lot of different business models and different entrepreneurs, this whole concept of reselling continuously surfaces. Reselling could be in the form of arbitrage like your online or retail arbitrage most you're familiar with. And I think most people would agree that if you're going to resell, you need to move under the kind of wholesale model. But there's a lot of questions that I personally myself have about the wholesale model and whether it's still viable on marketplaces like Amazon or Walmart. And today we have, I guess, one of the experts Dan Meadors from the wholesale formula, who's here to answer all of my questions and kind of let you guys listen in. So welcome the podcast, Dan.
Dan:
Hey, Tim.Thanks for having me on brother.
Tim Jordan:
Now, I don't know if you remember the first time we met you probably don't because back then you were really cool and popular and I was just getting started in the space, but I met you at the Rocky Mountain Reseller Conference in Denver, Colorado, which was pretty cool. I remember when those conferences started legalized marijuana had just started in Colorado. So it attracted quite an interesting crowd to those conferences there in Denver. But I remember also thinking to myself, holy cow, it's another southerner, cause there's not many of us hillbilly redneck tops running around this e-commerce space right.
Dan:
No, you don't hear the country twine very often, man, it's wow.
Tim Jordan:
I've even made accused of being a poser because I don't have much of the twine. And it's, I guess I talked to someone to people that don't have it, it kind of disappears, but for those of you that are used to listening, the more I talk to Dan, the more it's going to come out, it's inevitable.
Dan:
But we'll see if we Can pull some of your inner hillbilly out.
Tim Jordan:
It doesn't take much I promise. So Dan you're from a little town in Kentucky that actually has more cows than people. Is that right?
Dan:
If it doesn't, it's really close. I mean, it's a race between to see who can get more people in it's cows or people at this point.
Tim Jordan:
And it probably depends on when market day and auction day is and all that.
Dan:
Depends on the come-ins and go-in to the cows. I think.
Tim Jordan:
So living in this little, I guess, you know, hillbilly, Kentucky town, how on earth did you get started in this whole world of e-commerce?
Dan:
Well, it was kind of crazy. I worked at an internet retail company that sold Magic the Gathering, Pokemon, Yu-Gi-Oh cards off their own website. And if that company had grown tremendously, like it was crazy, the growth that we experienced there. And one day the CFO of that company came in and then he said he was given his notice. And like, honestly it blew my mind. It literally blew my mind because we live in our really small area, man. And there's not like a ton of awesome jobs around like, you know, and relatively speaking, working at a gaming company is making six figures plus it's a pretty dang awesome job. Like, so I was just like, what, like, what are you doing? And he was like, dude, I honestly just make more money sitting at home, selling stuff on Amazon than I do come to work. He was like in less than half the time. And this was, literally the first time I heard about a human selling on Amazon. Like I knew I knew Amazon existed. I know you could go buy books there and stuff. But like now this was in 2000 late 2000 or early 2011.
Tim Jordan:
Oh, this was early then.
Dan:
Yeah. And so I was like, whoa, like you sell, what do you mean? Like we sell stuff on Amazon. And he was like, yeah, man, it's kind of like selling on eBay except they ship your stuff for you. And I remember when I was in college to him like I had a pretty awesome eBay store. I had SL video games, vintage video games specifically, like my, I got to dork out all the time. Cause you know, I tested like I would test the test them religiously. But the thing I hated about it was shipping all the orders, man. Like it just takes so long to like sit there and pack and ship individual orders. And it's kind of like what drove me away. Like I made good money in college, but I just did not want to do it again.
Dan:
Like I didn't feel like kind of like being a customer service ramp and keep doing that all again like I had. So he was like, you know, you can send it in. And Amazon takes care of the majority of the customer service staff. And then, you know, they do all the packing and shipping out. Wow, man, that is so cool. And he like took me out to a Walmart and showed me kind of what he was doing. And literally got started that day. And I got started. My very first product was Disney Cars and I bought, there was this one guy. I remember scanning him in the store and he was like $3 on the shelf and he was $15 on Amazon. And I was like, there's no way. But it was three bucks, man. I'm like, I bought all of them.
Dan:
You know, bought all like 24 of them they had or something. And it was like, all right, we'll see if the same as on thing pans out. And literally, when I got the email that they were saving the shipment, it started selling like things started selling. And I was like, oh my gosh, like it from then on, like, if I had a free hour, I was like in a store scanning or reading about Amazon or something about that. And then so about six months go by like we started in July. Yes. Maybe just, I guess around July, June, July, something like that. And in December we were having a $50,000 a month and I lost my job. Like I got fired. And so it was, I remember like I told my wife I'm like because I didn't want her to freak out.
Dan:
Like I didn't want to be terrified. And I was like cause I, you know, I had a pretty good job and I was like, Hey, you know, I decided to quit my job today. And she was like, no, don't do that. Like, don't, don't quit your job. And I was like, no, it's already happened where that ship sailed were already in it. So for years, I didn't actually tell her I'd gotten fired, but it worked man like it was one of those things like I worked my face off just getting out and getting in stores and like shopping and stuff. And I made good money. Like our margins were great, but the problem is, is, you know, anytime you hear about this model, it's like, gosh, it sounds like a lot of work. And it is, it is hours.
Tim Jordan:
You're just trading hours because the sales stop unless you're scanning stuff in a store.
Dan:
You know but for us, like it was, it was, it was like interesting because it was, it was trading hours, but we were kind of using it to build our bank role. Like I didn't really have a bankroll to start. So, you know it was a good way for us to build our bankroll and kind of like slowly learn about Amazon and stuff like that. Like we were learning definitely more about Amazon, but it was like in 2014 it was like, I mean, we were pretty exhausted, man. Like seriously, we were doing over a million dollars in sales going into Walmarts and Targets. And like there's not, they're the closest Target to me is an hour and a half away.
Dan:
So like to do that, to do a million dollars in sales where you're having to literally drive forever to even start shopping is a lot like, I mean, we were probably working 60, 70 hour weeks, particularly you're in quarter four. And that motivated us to start looking for other models. Like, you know, we look at private label, we launched a couple of private label brands fell pretty. We had one product that did really well, but we felt pretty good there. Initially, and then got kind of found our way into wholesale and that's it struggled a little bit but found our footing a lot faster.
Tim Jordan:
So we'll come back and hit some of the details. But moving on in the story you got into the wholesale model, you started succeeding, you eventually started coaching. You joined up with a business partner and created the wholesale formula, which has been around a long time, which is not just a course, but it's actually like a training community. Right. Teach people how to do this.
Dan:
Yes. it's one of those things that kind of developed. I mean, I remember the first time that we got the idea to launch the wholesale formula. It was like, I didn't even, it was kind of funny. One of my buddies, , we grew up playing Magic together in cards together. And he was over at my warehouse and we were playing and he was like, Hey man, like he was, he'd been a teacher until the year before. And then he had started making a football playbook that he sold. Like he was a coach too and had pretty dang good success with it. Like he had made more than they'd made from a station job. And he was like, you should make a course on this. And I was like, ah, man, like, I don't think anybody really wants to know how to do this.
Dan:
Like, and he was like, no, well, way more than you would, you would, you would think. And so we decided like we, we put together something and it was real, you know, it was real just kinda put together like it had great information, but like the organization of it and stuff, we didn't have any idea what we were doing at the time. And our expectation was we decided if anybody bought it, we were going to open a bottle of champagne. And if five people bought that we were going to open a better bottle of champagne. And I think it was like 140 people ended up buying the first time we opened it. And it was just an amazing, it's kind of like an amazing experience. It was awesome because like, you know, number one, we, at the time we got to learn, like we got to learn a lot, whenever you're teaching people and working with people it makes you learn so much more.
Dan:
And it forced me to learn. And a lot of areas that I hadn't, I kind of avoided or set off and part of certain parts of the business. So it was really awesome. And like our business grew exponentially just an incredible amount of success in that first class of people, like just an incredible amount of success. And then over time, it's just, you know, that was in, that was in 2015 overtime. I mean we've launched kind of the same course, we've evolved it the course that we had, the course aspect of it, I guess, that we had in 2015 was, you know, is, very different than, than what. The whole how you sell on Amazon has evolved, like how you sell on Amazon has changed. And, you know, that's one of the things that we've been really proud of is that we've updated along the way. And then a lot of core components like coaching and community support and those things to really help get results for people.
Tim Jordan:
And all of that is why I really wanted you on today because you've been doing it for a long time, but you've also been adjusting and adapting. You know, the marketplace has changed, you know, that competition changes, you know, that Amazon has changed. And I hear a lot of people now saying that reselling is dead, right? Whether it's IP complaints or lack of you know, supply chain or too much competition driving prices down, or there's no profit margin to all these different reasons, how would you respond to just that general statement of, is reselling on Amazon dead? Knowing that you've been adjusting to continue to be, to be relevant in that space
Dan:
No, no, I think it's you know, the statement dead is kind of preposterous, so like it's changed, it's significantly changed. I mean, you know, when we started in 2015, seriously, it was like the wild west. I mean, you could get any product, you could list it without repercussions. Like there were lots of fakes and like, it was just, wow. I mean, there was a lot going on. Amazon has significantly tightened the reins and created a lot more, you know, rules for how product is to be sold and things like that. They've given brands a lot more control for being able to remove people sometimes unnecessarily and sometimes necessarily. Right. But I do think it's significantly changed. And maybe a certain aspect of it might eventually be dead.
Dan:
Like I think retail arbitrage and the online arbitrage, I don't think it is right now. I know plenty of folks out there doing really good with it, but I think it's gotten a lot harder like with IP complaints and you're always unauthorized. And that was kind of like what really got us to push and aggressively as our whole selling, whenever we got started was kind of like the first year of that stuff was the Elsa thing, right? Like the frozen restrictions and all the I, and all the complaints and having your listings taken down and stuff like that. And I remember when all that started happening, like we had so much in the door that we had acquired through, you know, Walmarts and Targets and we had receipts, but we didn't have any got invoices. And I was terrified. Like I was literally terrified then, and it's just gotten worse. But so that really kinda like, you know, one of the things that we do as our, our, our pipe of wholesale is much different than, than most types of wholesale.
Tim Jordan:
Going into 2022, based on what, you know, has changed in the industry you've needed to have to, what is wholesale, let's just start there and define that. What is wholesale?
Dan:
Sure, sure. There's a lot of different types. I mean, there's liquidation, there's like closeout style or just kind of like more general just setting up accounts with distributors and those aren't the things that we do. Like, I do think that those things, they are those types of selling have gotten handcuffed a lot more than our version, right. Like because in a lot of cases, let's say I buy a closeout of something. Like we have some really good friends in this space that do really well. And we were talking about it the other day to them about how it's changed. And it's like, you know, if he buys a Nerf closeout, for example, there's a lot of things that can cause him not to be able to sell Nerf specifically.
Dan:
So it's a lot risky. Right. So one of the things that we do is whenever we were building our business, we focused on building a cash flow-oriented model. So it's like, I don't sending out a lot of product. I like to be cash in cash out kind of just, you know, moving inventory. So like our average inventory term rate was it, you know, is in the 40 days, 40 to 50 days, depending on kind of what season we're in. Right? Like, so it's we're always cash in cash out. And another thing that we do that's not really typical is I don't just go set up accounts with distributors, like, you know, what we teach and what we do. And I've had a lot of success with is going directly to brands, establishing a relationship, adding a lot of value. And it's you know, when I say like adding value, I'm not trying to be vague.
Dan:
It's like a lot of the things that you talk to about your brand builders, right? Like the people that are out there building brands, it's just think about it, you know, on these general listings where nobody cares like it just got put up, right? Like it's not optimized. It doesn't have great images. It doesn't have a great copy. It. Doesn't have all of the things that can make a listing successful. So what we do is we take that element of kind of that private label ideology of making great listings and developing, you know, a better Amazon presence in general. And we take that and start working with the brand to do that. Now we're, we're very intentional about kind of the way we operate and communicate and stuff. And overall, like what our strategy there is, it's kind of a long-term strategy, right? It's like, I, I developed a relationship. I start working with you over time. I show you that I can add value. I increase sales, and then we go for an exclusive.
Tim Jordan:
So this sounds more like you're partnering with brands, not just reselling brands, which I think is a big difference, because when you think about the "private label game", there's a lot to it. You've got to find a product, create a product, develop the product, get the brand and get the packaging, get, you know, eventually some off-channel presence and marketing. And then you've got to also figure out the Amazon game. So what's, you're saying is you find brands that have all the other pieces all ready to go, they have the inventory, they have the products develop, have all that stuff. They just don't know how to sell it on the market.
Dan:
Right. They have Amazon listings. I mean, we only start with products that are already listed on Amazon. So our path to market is, you know, whenever I look at a product in my like is, you know, why I think this model is, it has elements of complexity, right. Towards the top. Like once you have a brand and you're starting to try to grow it and things like that, but like to get there it's a lot more streamlined than, than you know, there's a lot less moving parts than a private label business. Like literally I have a product that has a defined amount of sales. Like I could look and see that this product's been selling, you know, 300 times a month or something. And with bad listings, like just on sheer brand recognition alone, it's been selling that. So, you know, we start with that product that's selling 300 times. And then my goal is over time, I want to help it sell a thousand times and become the only seller. So it is developing that partnership.
Tim Jordan:
So I think for a lot of people that would claim like reselling is dead, you know, wholesale is dead because you can't get access to products anymore. You can't get exclusives. You've got in authenticity, you know, claims coming in and getting you're shutting down the marketplaces from the brand owners. What you're saying is wholesale is still viable as long as you're actually doing it the right way and partnering with the brands, instead of trying to slightly get access to their products at a discount, is that right?
Dan:
I've never had an IP claim intentionally filed against me. I've never had one. And it's because every single brand that we work with knows that we're a partner, the brand like we communicate with them. We hope that we've helped them grow their brands.
Tim Jordan:
And that was what I was going to ask you is why do the brands need you? Because I know a lot of the complaints are, you know, why would a large brand or a large manufactured, established brand actually need little old me? So if I approach them, what do I have to offer? And we've already touched on some of the answer to that, which is, you know, they're good at a lot of things are not good on Amazon. So if we're a subject matter expert in Amazon, we can own that. So what are some of the other ways that we convince the brand, they need to partner with us.
Dan:
I think it's a matter of perception to you. Like, you know, right. Like everybody perceives, you know, whenever they're calling a brand that they're calling, you know, somebody like Nike that has thousands and thousands and thousands of employees and things like that. Think about your brands then. Like, I'm sure you have brands that do well. Right? How many people are included in those companies? How Many?
Tim Jordan:
Just a small handful.
Dan:
Exactly. Like, you know, one of the brands that we work with it to give you an example, they have three employees and their main thing, and then they use a co-packer that package their product. So they have three employees, their product does two, two and a half million dollars on Amazon. They don't have time. Like those three employees, they're very good at what they do. They understand their how to work with their co-packers. They understand how to work with their distributors, with their stores and all, what have you. But they don't have the capacity to learn Amazon, nor do they want to. So for them, it was like, you know, think of that. Like, we started working with that brand. They were doing about 1.8. Now, when we first started working, when they were doing about 1.8, they're on track to do 8 million this year, like to show you the difference that you can have.
Dan:
And that's just over, over a year and a half, two years, like, you know, we've made a lot of changes and learned a lot and implemented a lot of things that have helped their brand grow significantly. But like, with that specific brand, right? Like it's three people, three people. So it's not the, you know, you don't have to convince some massive consortium of humans to work with you. Like, you just have to be able to talk to a human that you know, in a lot of cases, a lot of these brands that are successful on Amazon, you just kind of have to adjust what you're thinking. Right. It's like success to me. Like, I mean, whenever we started working with that brand like our margin was about 15%. So, you know what we're making $270,000 as an exclusive seller. Just whenever we're doing $1.8 million, like it's, that's the point is that's a substantial amount of income for just the average person.
Dan:
Like you don't have to work with Nike to make a ton of money. Like you don't have to work with a billion-dollar company. You can work with these small three and five people and small family brands that actually made you. That's the difference is Nike doesn't lead you, right? Like they have no use for you, but like these brands that don't have the human capital or that expertise or something like that are inevitably better working with somebody who is mildly knowledgeable and cares a lot about their product than don't work with a mass of people. Right? So it's, that's our model is to find those types of brands, those types of products, that they're great products, they just need this much more work and they can be amazing.
Tim Jordan:
And those smaller companies are easier to please too, right. Because Nike has got massive KPIs and everybody's smart and they've got great. You know what I mean? Like it's easier to really be the hero of a smaller company and then multiple smaller companies, your profit margins higher you're getting a little extra love. You don't have everybody beating down the door. You're kind of flying under the radar and working with some of these brands that not everybody's attacking. So you said that you actually start off kind of making some changes to the listings and you kind of show them like, Hey, we know what we're doing now. Can we partner? How long does that usually take? What's usually the timeline between, Hey, we're familiar with this product. Maybe we can get, you know, the ability to resale it to, Hey, we want to approach them and try to get this exclusive distribution right on Amazon. Is there a typical time range?
Dan:
I mean, a lot of it's kind of just depends on the impact that you have, right? Like let's say you're working with a brand that, you know, has a lot of issues, they have a lot of issues and you're able to kind of come in and make some, make some of those significantly see some significant traction. They're going to be a lot more impressed. Right. And some of these are kind of like longer roads to hope, but the point is, if you're making money all along the way, right? Like even while I'm just one of four sellers like I get to make money. And as I start developing that relationship, and maybe I talk them into, Hey, those two vaults that aren't, aren't really helping you out. What if you didn't sell to them anymore?
Dan:
Like that would help us out. That would give us more sales. It would give us more buy box time. It would give us more advertising time, things like that. And that starts to move the needle. Right. So usually what we see is kind of a progression of the brand. They start working with us, we start communicating about the things we're going to change. We show them what we changed. We show them how we did it. We tell them about expected results. We come back later with results and show them and go over it and talk about other changes and things we can do. And that's all just moving the, moving the ball down the field, right. It's just like first down, first down, first down. And, you know then eventually when we see for us, what we're really looking for is we're looking for a marker, right? It's just like, oh, their sales went up or, oh, they, they started selling more units or anything, something related to that rent, like something started selling more with advertising. Like our advertising guy got really good traction. And just anything that we can kind of like grab onto and talk about and start to move that ball down the field further.
Tim Jordan:
Do you think that brands are starting to become a little bit more? I won't say arrogant, but confident they can do it themselves. And I'll give you some examples is now even these smaller brands are being reached out to directly by Amazon. Oh, we can launch you. We can get you listed. We can be an account manager now you and I both know that those folks that are reaching out to these brands don't have a clue what they're doing and it's going to be a disaster. But the point is the brands are still starting to think they can do it themselves. Have you run into that or do you still think that there's enough people out there that just need some help?
Dan:
Well, I think that's always the case, right? Like there's always objections. The objections change. I mean you know, there's always been objections. So I don't think that's the case. I think there's lots of people out there that are willing to work with you just like there always has been. And then there's, you know, our specialty, to be honest with you is the people that say, no, I don't even like the people who say yes, like the people who say yes, whenever we contact them, are the ones that tend to have those races to the bottom. I'm not special. They're not just saying yes to me. They're saying yes to me and Tim and Tom and Will, and Betty, and you know what I mean? They're saying yes to everybody.
Dan:
So like my specialty in all of our best brands are the ones that came back to me initially with no. And then what do we do? Like, we overcome objections with logic. Like it's not fancy sales tactics. It's I have a specific way that I can walk a brand through and show them how we can help. And some say yes. And the vast majority say no, but the point is, I don't need all of them to say yes, just like, as a private label seller, you don't mean every single product you ever look at to be good enough to add to your line. It's the fact of the matter is 95% aren't. But when you find a winner it plugs in well, right. And this is the same concept. It's like the vast majority of people I can't convince they'd already told me, no, but the ones I do have substantial revenue potential, like the example that I mentioned earlier and you know and whenever you have that kind of, that shift where you talk, you work with them, you start getting them results. Like, I mean, our, our renewal rate, our renewal rate with our clients last year and exclusives was a hundred percent, literally a hundred percent. And it's because we have great relationships with all of our brands. We got results. We, we help them grow right.
Tim Jordan:
Now. As you help them grow, though competitors are going to start seeing those brands pop up more and more. And I mean, competitors to you, the better you do, do you have more and more people approaching those brands and offering work in the directly to, and do you lose clients that way? Or?
Dan:
Well I mean, we didn't lose any this year, but it's certainly possible, right. But that's the point. And you know, that's just like any other business, just like as a private label seller, if you don't keep, if you don't stay on top of your listings, if you're not constantly like testing and looking and optimizing what happens, you start to fall behind. Right. And it's the same concept is, you know, in wholesale, what this does, is it just like your brands force you to do work. We have to do work to get results and we get results. And that keeps us relatively speaking in a good setting with our, with our clients.
Tim Jordan:
Now, what about Amazon itself? There's two things that I hear happens in the wholesale space that I'd be curious to get your take on. The first one is even the brands start to determine, what's the point? Why do we want to sell on Amazon? Right. And there's some different reasons that may be the perception is they shouldn't want to be selling on Amazon. For example, if they're selling into a lot of brick and mortar stores, those brick and mortar store guys claim or gripe, Hey, why should I buy products on my shelf, Piedmont, Amazon. So how often do you run into that? And the second thing is, how much do you have to compete against Vendor Central, which is Amazon's first-party selling system where Amazon essentially buy straight from the brand and sells it. And I know of some wholesalers where Amazon said, Hey, we want to buy from you directly. And they cut out the wholesale partner.
Dan:
Sure. Oh, well we don't actually compete on any listings with vendor central. Like, that's one of our, one of our things we don't look for products that are sold by Amazon. And when we establish relationships with brands, we're very careful.
Tim Jordan:
Make sure to stay away from that.
Dan:
Yeah. We don't do that. And you know, you hear all these horror stories about Amazon coming onto your listing magically. It's literally happened zero times to us in the past, I guess. Golly, it's crazy. It's like five and a half years now. Like, you know what I mean? It doesn't happen. It just doesn't matter.
Tim Jordan:
Vendor Central's not an issue. What about, but what about this other one? What about brands that think we don't even want our products listed items on? Have you ever run onto that?
Dan:
To me, that's one of those objections. That's objection to, like, I've heard that. And like, part of me just explain it. Like whenever they say that it's easy, right? Like, it's a simple explanation of your products are going to be sold on Amazon, whether you want them to, or not like the reality is they're going to be, you can either control the supply chain. You can either control and the listing and presence, or you can just let it follow where the chips may. And in a lot of cases, that's what brands do. Right. And they choose to ignore it. But the problem is, so I love when I get that objection because it's so easy to crush and that's it, you know, part of it is who do you think is going to deliver a better customer experience you, or, you know, some random person you don't know and like, oh me, of course. And it's like, all right, what'd you want to work with us to help us develop that customer experience. And that's part of what we do is overcoming those types of objections. So yes, that's an objection. I have heard it. I love that objection because it's one of the easiest to overcome.
Tim Jordan:
So tell me if I've got this right. You do not think that reselling or wholesales specifically on Amazon is dead. Right?
Dan:
I think that the use of the wholesale that we do, what we teach and what we actually do, the necessity for it is bigger than ever. I think in a lot of cases, the people that were just kind of like buying items and selling items on Amazon without developing relationships or things like that, I think relationships are going to be a huge factor going through.
Tim Jordan:
Yeah. Typical wholesale is starting to dwindle, but brand partnering to wholesales or exclusive distributorship. Yeah. Like that stuff is becoming even more valuable, which is like a big change of mentality. Do you think that you should call it something different than wholesale? Because the perception of wholesale, like if you could rebrand this method, what would you call it?
Dan:
I actually don't know. We've talked about this a thousand times. Like, because it is very confusing. It is. And it's not exactly like when you talk about wholesale, like the only aspect of wholesale that we do is acquire the product From a vinyl.
Tim Jordan:
Acquire the product and sell it.
Dan:
Like the rest of what we do is just direct retail, almost its brand direct retail would probably be the most applicable description I would think is where we're a brands direct retailer.
Tim Jordan:
So I'm going to, I'm going to make a statement with a few sentences here. And you tell me if this is right. So based on what you've told me today, old-school arbitrage, old-school wholesale is not as effective on Amazon as it used to be, but there's actually an even bigger opportunity now, which is partnering with these brands. If you can prove to these brands that you know what they're doing, and they don't have to do it themselves, then you can work on getting exclusive distribution rights on platforms. You can get maybe even specialized pricing and you get a scenario where a lot of these brands only want to work with you, which gives you less competition. Is that, is all of that correct? Yeah. So it sounds amazing. And it sounds almost too easy, but going into problems, one of my suspicions right. One of the biggest barriers to entries is actually finding a brand that needs you. Is that one of your kind of secret sauce things is how do you find these brands?
Dan:
Then, how to find the brand is not that hard. It's the converting with a brand is.
Tim Jordan:
Selling them, and convincing them.
Dan:
And that's what our, a lot of our focus is on, is on how to have that conversation, how to show them. And it's, you know, it's just opportunity based, like you're able to, you know, a lot of the brands that we try to work with have significant opportunity to that. Like, you just have to be able to explain that opportunity, right. They don't have enough pictures. They don't have the right keywords. They don't have the right things in their bullet points. Like, it's all things that you can see. And as long as you can communicate it effectively, you can convince a brand to work with you. And you know, this as well as other, like day one private label, sellers can make positive changes to a listing like you absolutely can. You just have to know what you're looking for. Right. So it's, it's just, you know, what a lot of what we're able to do is we're able to teach people what to look for and how to explain it to a brand to make it make sense. Yeah.
Tim Jordan:
So what are one of the changes that you're anticipating having to make going forward into 2022 and 2023? Is there something that you're kind of got your eyes on as far as, Hey, we're going to have to continue to adapt this way, or we're going to have to keep an eye on this, or this is something we're fearful of?
Dan:
No, I mean, well, one of the things that we've started implementing in our businesses, in our business with exclusivity and things like that is like with several of our brands, we do what we call Brand Management, and that's where we physically operate their account and do it sorts of effectively, it's an exclusive for us, but it's through their counsel. We actually don't cover any of the inventory costs. Like we're, we're just paying a commission of sales. I think that style may see more prevalence over the next couple of years, particularly, depending on what direction they take brand registry, right? Like a lot of how brand registry gets tied to, you know, a product. And then likewise the features that are available through brand registry can kind of determine where who should celebrate products.
Dan:
But like the point is every one of those relationships that we're in like that now we got there through developing the relationship as a wholesale seller, right? Like it was developing that natural relationship. And I think that's for mostt everybody, that's going to be the easiest route to sell on Amazon is this is to kind of learn how to set up that relationship. And then, you know, wherever they grow and take their business from there, it is what it is. But I think like if you're looking at ways to be successful like if I were a starting seller, I was thinking about trying to get started selling on Amazon. Like, I don't know if I would look at retail arbitrage and online arbitrage at this point. Whereas, you know, in years past, I would've definitely suggested looking at that, but like now, I mean, there's so many things with like the IP restrictions. There's just so many complications. You can have that, like, I would tell someone to start, you know, I feel like you don't have great marketing capabilities and your knowledge great, you know, you're not, not great at like advertising and stuff like that. Like, start here with products that already make sense, develop relationships that that can kind of cultivate.
Tim Jordan:
And this makes a whole lot of sense. I mean, just tons and tons of sense. And I get it. I do think it's interesting that you're kind of crystal ball viewing going into wholesale is very similar to what we're seeing on the private label side, which is that the hacky manipulative get fast or get rich quick, you know, and fast kind of methodology is disappearing, regardless of whether you're reselling managing brands or creating our own brands. It's all coming down to tried and true business practices and sales practices create something that people won't sell it really well, whether it's your brand or whether you're partying with a brand, because the days of, you know, using manipulative systems to try to get a quick buck are starting to disappear. And I love it. I actually think that it's a kind of maturing of the marketplaces.
Tim Jordan:
I think this also is going to play into other marketplaces, not just Amazon, but Walmart and Macado Libra, and you know, all these other big marketplaces where people are expecting more people are expecting a brand experience, a brand story, better quality. And even the marketplaces themselves are starting to curate their seller base. They're starting to be more selective and more choosy about who they want selling on the marketplace. We're seeing that now with Amazon doing you know, video interviews to open up an Amazon account or specifically Walmart, they're very, very particular about who they sell. So I don't know, maybe that's just me rambling or musing Dan, but I do think that it's interesting that regardless of whatever the regardless of the selling model, that same thing continues to be true, that people want legitimate sellers and legitimate brands.
Dan:
No, I mean, That's it like, you know, for a brand it's always kind of funny. Like I, whenever you think about it from a brand's perspective is way easier for them to work with a third-party seller, like way easier, because you know, you've mentioned it right there. Like Amazon has been changing a lot specifically related to roles about manipulation and stuff like that. Right. And so if a brand was to hire a person to bring them on first, they have to train them. Then they have to verify the sources of that training. Like, did they learn blackhat tactics? So they learn all this other stuff that could get them in trouble. Right? Like, and you, you have to think about competency. Like whenever, whenever you have somebody in your you're bringing them on it's, you know, what is the metric for competency?
Dan:
So if a brand can work with a third-party seller who has already competent, who already has those skills, they're literally getting, instead of having to pay and take a chance on somebody, they literally are able to kind of farm that capability out. Right. And then like with private label sellers, this is the, like, I think our model actually lines up really well with private label sellers because it's like a lot of the same skills that are cultivated are the same skills that we literally get paid for it. Right. Like I get paid to be able to do the things that you're doing. I get paid by brands to do the things that you're doing to your own brand. And I think there's a lot of potential for private label sellers in that area to like, you know, to start becoming more brand managers and working with brands because it's fun. It's fun building your brand, but you definitely have more limited resources than some of the brands that exist. And if like you had their capability and resources, like you could take them and grow a lot. And I think that demand is significantly growing for people like you, for the brands that are out there that can kind of taking bro something.
Tim Jordan:
I love that there is adaption, right? And there is, you know, continued processes and research and trial and error to figure out how to continue to sell products online, to make money. I do kind of understand where people make comments like reselling is dead or arbitrage is dead, but I think it's so cool that in our little entrepreneurial world, we continue to find ways to adjust and prove that even though small battles can be lost, the war can be won or, you know, small, specific projects or methods or techniques will go in and out of fashion or in and out of, you know, effectiveness. The basic principle is as we continue to learn how to be e-commerce marketers and digital marketers, there will always be a place for us, whether it's to sell our own brands or to sell somebody else's brand. So I find that highly encouraging and you know, at the risk of sounding cheesy and cliche, it's kind of empowering
Dan:
I think specialization and specialty wins, right? Like if you're taking time to build skills, like the skills that actually can change your brand or do something like those skills are applicable, no matter what product you're working on, like the truth be told, it's like your skill is monetizable. And I think for sellers, like the ones who want to be successful, it is continue to hone those skills. Don't be lazy. Don't look for the fast ways to make money. Like Amazon has proven, like they are going after the short-term stuff they're going after the more hacky things. And if you can continue to build skills that let you, you know above-board be able to make a product sell better. I think it's going to be something that, that is significantly more in demand than it is in that.
Tim Jordan:
So we're running out of time. We need to wrap up, but I imagine you've got a lot more content. If anybody wanted to find out more about what you've got going on, or some of the methods that you use, or kind of your outlook on the space, I'm guessing they would go over to the wholesaleformula.com. Is that right?
Dan:
It's the best place. That's like the best place where you can kind of find all of our stuff. Like we got links to all the social media stuff, and we got all of that. Yeah. The wholesale formula.com. We've got a blog that people have been checked out and get started there.
Tim Jordan:
So for those of you that are interested in that definitely go there. And Dan, we appreciate so much for coming on and sharing this. I know that yourself just like all of our other guests are busy and, you know, we're all trying to help each other and all get better at this whole thing and grow this community, and kind of the rising tide raises all ships mentality that we live by. So we appreciate you taking some time out of your day to share that with us, for all of you that are listening. I say it every episode. I'm gonna say it again. I ask you to take it seriously. If you found any value in this episode, go leave us a review on whatever podcast platform you're listening on. Make sure to distribute this to any Mastermind Groups or any anybody that you're familiar with that would like to hear this. We sure. Appreciate that love you show us by listening and Dan again, we thank you for being on and any final words of wisdom before we cut out of here?
Dan:
No, I would just tell everybody, honestly, you know, just continue to refine your skills, continue to work hard, like work to me. It's what I say succeed. Every time is the people who work the hardest, right? Like they, they get in there, they continue to work and they continue to develop their skills and it pays off every single time
Tim Jordan:
Could not end on better words of wisdom. Thank you, Dan. We love all of you and we'll see you on the next episode.
---
Enjoy this episode? Be sure to check out our previous episodes for even more content to propel you to Amazon FBA Seller success! And don't forget to "Like" our Facebook page and subscribe to the podcast on iTunes, Spotify, or wherever you listen to our podcast.

Want to absolutely start crushing it on eCommerce and make more money? Follow these steps for helpful resources to get started: