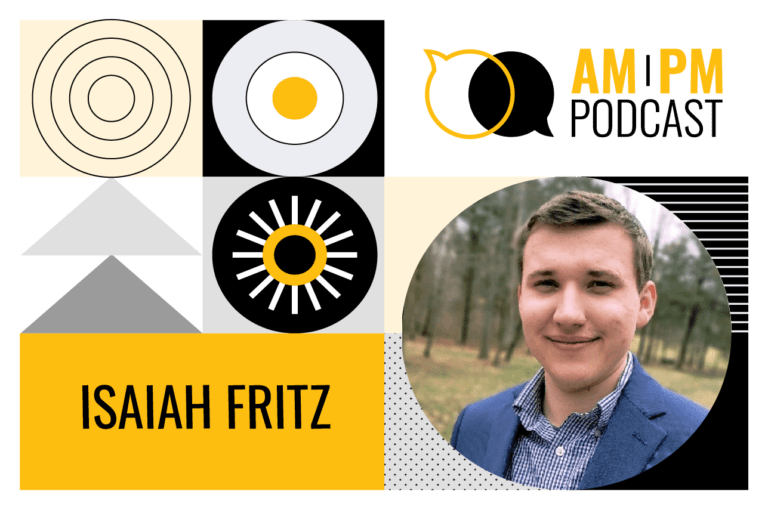 #327 – Isaiah Fritz's Journey From 10-Year-Old Entrepreneur To 8-Figure Amazon Seller At 23
In episode 327 of the AM/PM Podcast, Kevin and Isaiah discuss:
02:00 – How Kevin Met Isaiah
02:30 – Selling On Amazon For The Past 8 Years
03:30 – Starting His Entrepreneur Journey At 10 Years Old
05:25 – "This School Thing Is Stupid"
07:00 – Starting A Retail Arbitrage Business As Soon As He Got His Driver's License
10:30 – From Yard Sales To A Full Blown E-commerce Business
11:45 – Going Full-Time Into Retail Arbitrage And Lessons Learned Along The Way
13:30 – Bouncing Back From His Losses
14:45 – How LinkedIn Provided An Opportunity For Isaiah
18:30 – Isaiah's First Big Win In The E-commerce Space
21:20 – Controlling Distribution Is A Big Part Of His Work
22:50 – Big Brands Are Shifting To This "New Model" On Selling On Amazon
24:00 – Selling On Amazon Is Not Easy
28:00 – The Difference Between Wholesale Selling And FBA
32:20 – How Has The Transition Been For His Company
34:50 – Getting Pushbacks Because He Is A Young Businessman
36:00 – How Isaiah Protects His Business From Amazon Suspensions
36:45 – What's Next For Him After He Hits His Current Goal?
39:00 – Talking About Selling Shark Tank Products On Amazon
41:30 – Kevin's Idea And Advice To Help Get More Clients
45:50 – How To Contact Isaiah Fritz
47:40 – This Week's Words Of Advice From Kevin
---
Enjoy this episode? Be sure to check out our previous episodes for even more content to propel you to Amazon FBA Seller success! And don't forget to "Like" our Facebook page and subscribe to the podcast on iTunes, Spotify, or wherever you listen to our podcast.

Want to absolutely start crushing it on eCommerce and make more money? Follow these steps for helpful resources to get started: