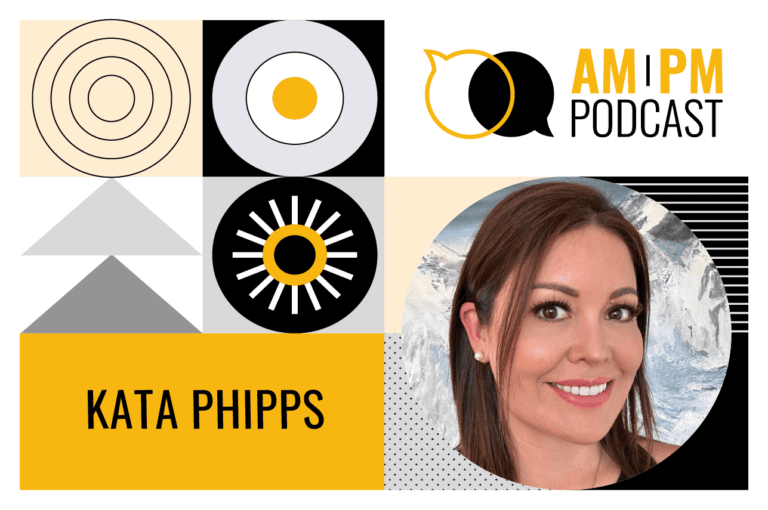 #363 – Launching Amazon Brands To Exit, Rinse, And Repeat with Kata Phipps
In this episode, we had the privilege of sitting down with the incredible Kata Phipps, a savvy entrepreneur who transformed her boredom into a massively successful Amazon-selling career. Rising from humble beginnings, Kata's drive led her from listening to podcasts and diving into free resources to learn how to sell on Amazon, to a spectacular multi seven-figure exit in 2021. She generously shares her unique journey, detailing her enterprising involvement in a network that sparked friendships with successful entrepreneurs and led to a treasure trove of invaluable lessons.
We dove into the fascinating world of selling on Amazon and examined the pivotal role psychology plays in driving business success. With a rich background in psychology, Kata and Kevin explored how comprehending customer sentiment and aligning team efforts with business goals can provide a competitive edge. The conversation further unfolded to reveal the profound importance of empathy in connecting with your customer avatar and expressing an emotional bond with your product.
Intriguingly, we also scrutinized the necessary aspects to position your business for success. The conversation underscored the significance of understanding your numbers, planning for the worst-case scenarios, and the power of informed questioning. Navigating through the experience of doing business in the US as a British national, we also touched upon the challenges she faced along the way. Make sure to catch Kata Phipps at the upcoming Billion Dollar Seller Summit in Hawaii. This episode is a treasure chest filled with practical advice, inspiring anecdotes, and key strategies for those dreaming of financial success and freedom!
In episode 363 of the AM/PM Podcast, Kevin and Kata discuss:
01:46 – Impressed by Meeting and Networking
09:36 – Chile Is A Really Cool Place
10:13 – Learning Psychology Helped Kata Succeed On Amazon
21:03 – Kata's Amazon Brand Exit And Talking About Wealth
21:56 – Orchestrating Her First Amazon Exit
22:34 – A Generational Change
36:54 – Becoming A Master Of One Thing
43:25 – Financial Independence and Generosity
44:07 – Customer Empathy As A Major Advantage
47:09 – What's Next For Kata?
48:05 – Entering The Supplement Category And The Deep Reason Behind It
56:30 – Billion Dollar Seller Summit in Hawaii
59:57 – Refreshing Conversation on Similar Philosophies
1:00:36 –  Kevin King's Words Of Wisdom
Transcript
Kevin King:
Welcome to episode 363 of the AM/PM Podcast. My guest this week is none other than Katta Phipps. She's originally from Chile but living in the UK. Now she's got a different perspective than what you're normally going to hear and I really like it. I think she's one of the smartest women in this space smartest people in this space and she just doesn't like to work. She likes to, so she thinks of everything in terms of how can she do the least to maximize the most. She's already had a seven figure exit. She's on her way to another seven or eight figure exit. Now. She actually got her start listening to me on the Seller Sessions podcast, so this is kind of full circle for her coming back on the AM/PM Podcast. I think you're going to really enjoy this episode. Let's get it going. And before we do that, don't forget to sign up for the Billion Dollar Seller's Newsletter. It's totally free. It comes out every Monday and Thursday. So if you're interested in getting a billiondollarsellers.com, I think you'll find some really good, valuable, actionable tips and strategies in there. Plus, you'll learn a little bit more about me. Kata Phipps, welcome to the AM/PM Podcast. It's an honor to have you here.
Kata:
Well, it's an honor to be here. Thank you so much for inviting me.
Kevin King:
You're someone that I'd heard a lot about for several years through Athena and through some other people and kind of watched what you're doing from afar, but I didn't really get to actually meet you until I went to Seller Sessions. I think it was like the first time we actually got to spend some time talking. I think we might have met somewhere else briefly, but, yeah, spend some time talking to you like networking bar or something like that, and I was thoroughly impressed. I was like holy cow, this girl is sharp. I mean I knew she was smart but like she's like next level up there. So I was like I got to get her on the podcast and got to get her to come speak at BDSS. This is, this is good stuff.
Kata:
Thank you.
Kevin King:
You're welcome. How long have you been in this Amazon game? You've been doing this for a day or two, right.
Kata:
Well, funnily enough, it feels like a lifetime, but actually September 2018.
Kevin King:
2018. How did you hear about this? What got you into this? Did you see something online? Did you have a friend that was doing it? Did you look for an opportunity?
Kata:
No well, I was bored. I was bored and I was poor. Both things are not good. Well, my husband he at the time was an active wing commander in the Royal Air Force for England and we were stationed in different parts of the world. So, being an officer's wife, it's not what it's all painted out to be and it definitely wasn't my path. So I was pretty bored. My clinical psychology is by trade, but I never really did get to practice from, since I moved from Chile, which is where I was born, to England when I married Matt. So basically I got to have a lot of degrees and I did a few masters. You know distant learning. I learned English through doing a masters in English, in psychology as well, during the time that I was following Matt around the world in his postings with the military. But actually it got to the point where I was just thoroughly bored and flower arrangements and dinner and fancy dressing was a longer career for me. So Matt comes back home one day had listened to a podcast on his commute back from Washington we were living in Maryland at the time in America and he says oh, I listened to this really cool thing about how to sell on Amazon and I listened to it and I thought I could do that. And then we started learning through free resources I could consume, basically. So I started looking at products and I fell in love with product differentiation and bundling of items that were frequently bought together, which wasn't really a thing back then. But I knew that I'm a bargain queen and I'm a very good shopper myself and probably with my psychology background, I sort of had a very good idea of what people were looking for when coming review. So we just decided to give it a go. So we went into debt and we ordered our first product and started just, you know, taking it one day at a time and spending several hours house cleaning while listening to your podcast.
Kevin King:
Do you remember which podcast that was that he heard originally? That got that set it off.
Kata:
Yes, so actually to me it's a very poignant day because the first of the podcast that I ever listened to was Seller Sessions, the first in-depth conversation that I think it was two part, and I remember this so vividly. I was cleaning the floor, polishing the floor, with a mop, head on son, and it was you talking to Danny on Seller.
Sessions and I got to hear everything about your you know your days selling calendars and these and that, and I was thoroughly impressed with what you've done and I thought, gosh, imagine if one day I could be in Seller Sessions as a guest. And then I didn't even think about other time to ever get to meet you. But you know, then we decided to invest a little more and actually join a network I'm not sure if I can name it, but yeah, we joined Titan as members and we started learning from the ones that are now my friends and I thought, my God, these guys you know, justin Dyson at the time was the leader of and the coach of our group level revenue-wise is how it's split out. So we were having these weekly conversations and I thought, oh, my God, these guys are so amazing. I need to go to an event and actually meet them. If I'm in the room with them, I'm going to get to pick their brains. So we did it and then I went to China Magic and then I got to meet Danny and we became really good friends and life became a little crazy really, because everything sort of happened overnight, but at the same time feels like a long period of time of my life.
Kevin King:
That's kind of serendipitous, there, isn't it? The podcast you listen to with Seller Sessions. Now, danny is one of your best friends. He comes and hangs out at your house and you guys do stuff. I know he comes there like decompress and like get away sometimes and he's a good guy, really, really great guy. And then you're listening to me talk and now you're on this podcast, so it's like everything's like coming like a full circle.
Kata:
Today we're close in the full circle, but you know what? I have lived a life with no regrets and I think that the key to everything we have attained in life is actually that abandoned smile and said where? You know a lot of neuro-programming, linguistic, if you wish. I always knew I was going to be successful. I just didn't care or worry how, and I believe that if you put in the work and you're humble enough to learn from those that have done already, you always gonna get somewhere, and that's just how it happened to us. You know, if it's not us, it's not. Our success will learn from all of you guys in the industry that have done it previously, and I can't enough to share your knowledge, which is why we do it now as well through our own, you know, means as possible which part of Chile, Santiago, or the south or north, or which? I used to be a city girl from Santiago, yes, and now I live in the middle of nowhere, but yes, in England, but Santiago?
Kevin King:
A lot of people don't realize it, but Chile is probably one of the most European western thinking countries in South America because Argentina has, you know, boulevards that look like Paris and stuff, because all the a lot of Italians move to Around the time. A lot of people don't realize this, but around nineteen early nineteen hundreds there's a lot of people coming to the united states from Europe, going to stories of ls island, but the same time about an equal number of Italians especially we're going to to a, to bonus, a race in Argentina, and so Argentina has a lot of European influence. But Chile Is probably the most advanced, most western country in all of South America and I love that's because it's a lot of German, heavy German influence there, because yeah.
You can go around and there's tons of German influence everywhere, in the countryside, in the cities and it's a. It's a really cool place it's. For those of you don't know what Chile is, it's the little skinny one on the on the far left side of South America that runs what three thousand miles from top to bottom or some crazy About like that, but everything from the deserts, the Atacama desert in the north all the way down to the I go kind of in the middle. What's that little city outside send the ago, where you can take a little cable car, all the colorful buildings, and then down into the south with the volcanoes and everything it, and then very typical South America. Amazing, yeah, I'm in Patagonia. It's amazing, amazing place. So did you meet your husband in Chile? Was he based there or do you meet?
Kata:
Another serendipity story which white, by the way, is one of my favorite words is kind of funny that you said it Assist the film. She says it is. But yeah, my was actually a couple of friends of his where going on a tree. But one of the friends had to call out last minute and my job team I'm winning the friend of a friend of a friend of mine was like oh my god is gringo. So here they don't speak any Spanish. I need to say the mark is a friend of my brother, is back in London. So what do I do? And I'm like, I know I go out. I was. I was a geek psychologist studying and I already had a song, so I was much more mature than all my friends that where. You know, I'm in our party. I work really hard since that, since a very early age, and so should I never go out. You can't bail now. Just get the gringos here. The get drunk with one glass anyway, that's a much. We can continue chatting. And then she said well, then I went on, the drinks were flowing and I didn't speak English, I didn't speak Spanish, but you know that my friend had the idea of saying If you kiss one of the gringo, so pay the bill and I am cheap. So I did, and here I am leaving my best British life. Yeah, no, it was that. Yeah, it was, it was really good. Actually, I'm really tell the languages throughout the years. Eventually we had a long distance relationship for about three years which Feed it both of our lifestyles, and then eventually, I suppose, we started running out of money to travel, so we just got married and here I am.
Kevin King:
We have a few things in common. I'm going through divorce right now, but my wife was Columbia and I met her in Columbia as a similar thing and I met her 2009 I think and I gone down there just as a tourist and the guy that's supposed to take me around contain me that day. So he sent the office girl. She's just like the office girl. She came and took me and we did a little trip on the, on the little snorkeling kind of trip, and we just kind of hit it off and so they went to dinner that night and nothing. Nothing happened there. But I'm learning Spanish right now and I take it in high school and I knew a little bit, but I was like trying to get a little bit better at it is like I'll come back in a year and I want to be able to speak in Spanish with you, for have a 15 minute conversation in Spanish and I was just half joking, but you know half but and she help me to it so like over the course of the next year, so you better be studying your Spanish. You said you're coming back in a year and so I ended up going back a year later and then we got together and we did long distance for seven years Before she moved to the United States. She was studying law at the time, so she wanted to finish her law degree, and so we. Then she came to the United States. So yeah, I just was mad.
Kata:
Fluent in Spanish, your husband no, we were just drunk, and now he would love me to say yes, but no, he understands a lot more than he let's on the you know, but no, I'm not, that's not yet speak fluent Spanish, but he understands some words which are probably not the best ones Very well when I lose my patience yeah, I was gonna say, I was gonna say I bet there's some Spanish that comes out sometimes when you're, when you're upset about something and he, I think he probably gets the picture pretty quick. Yeah, we speak a lot with looks you know I think about a funny Latino and some American people. You can say hello, which is you know.
Kevin King:
Your body, your background. You studied psychology, so that's come in. It's probably super helpful in your business, because a lot of people don't realize marketing psychology and if you understand psychology, you have a huge lag up when it comes to Business. I mean to market to any kind of business, especially e-commerce, because the fundamental principles is not what's the latest hack, what's the latest trick about this. I mean, all those things are cool, but if you don't understand the fundamental psychology of why people do things and how to motivate them to do things, your chances of success turn to luck verses Just make it happen. So how would you and a lot of people in our business they have no clue that those two are super closely related what would you say is to people out there that are don't realize is what's something they can do from their business point of view? Time it to the psychology says things that things that you given you a major advantage or something that's people should be thinking about considering.
Kata:
So from my tray. I think they're fascinating discoveries that I have had through my journey, which I didn't know how it was eventually going to. I thought if I get this going and I get the financial means and I can do psychology or therapy Like a pro bono type thing. But actually you're right and I discover quite early on in the game that it is very up to the great, to everything we do in this business. And I will say to, two things are the most important. One, number one Be humble enough to understand what the customers are saying. We already get that information for free in the form of reviews. If we put in the work to read what, how the customers are referring to a product, what they wish it was better, what they hate about, what they love about it, all the information is out there. The problem is that I believe and this is just my personal opinion as a seller the most successful you become, the less humble you are to truly Remember that ultimately, the customer is the one that you are serving and therefore you need to listen to what they're saying. Sometimes, probably eighty percent of the time, the key Was that typing I know what you would say is the right you will for that product. However, if you put in the work and you actually read reviews and you start picking out which now I can do very easily for you, just just just those terms that people are using and even within the US marketplace, several you know states use different ways to refer to the same product as well, much like it happened in all languages you can find all of that information right there and truly serve both the purpose and the emotional Conversion that they could be good to feel about any purchase. That will ultimately give you the hook to convert that into a sale, as opposed to the competition that doesn't care for providing that as an extra bonus. I think, not just sell something, not just serve a purpose, but also at that little something that will make them feel good in your copy about the money they just spent. It really works is really that simple, to me at least. And if you don't know how to then Delegate which is the second part in, it's also tied up with being humble enough to realize quite early on in the game what are you? You know gold, why are you really good at? And what you suck? What takes away you will to leave for me is PPC. I understand that I am a master and I exactly what you do and I exactly what I want to do. Do I want to do it for a life? No, I delegate straight away because, honestly, I just live too short. That's my, that's my mantra. So I understand what I'm doing. But Delegating is not just about asking someone with something to do, because that creates work for one right and I don't want to be spending my time teaching people how to do what I want them to do. I want them to become an extension of me. I want them to learn how my brain operates, how my brain requires reports to be delivered to me so they speak my language. And in order to do that, you just have to be a decent human being and understand the interest, the passions there, the motivation behind the stuff that you hire, so they can become that extension of you and they basically never leave you. So when I sell a brand, my team will never go with. That. It's not part of the deal, is non-negotiable. They wouldn't even go if they were off with triple the money and they have said so and they've been in the spot to be poached and they have a left because the culture I implement in delegating everything Is I value you and I genuinely do. I care for you. If I have a sale, I will share my financial extra. You know games with them because they were people to my success and I never forget that. I'm every morning grateful For having the people I have in my life. I contribute somehow to me being able to attain this and make sure that I communicate regularly. Is that I am also vulnerable enough to say I don't actually know that answer. Can you figure it out and then brief me on it? And that means that until I took on the vice president by presidency of time where work recently, I was called by my friends the dnb, which was a title that I probably carry around, which was the do nothing bitch, because that's what I wanted to be like. I wanted to do nothing.
Kevin King:
I didn't want to do that's the way to do it. I mean, that's exactly what I do is figure out what's your best at, what you enjoy, focus on that and then hire good people and get out of the fucking way. And that's absolutely and then treat them with respect, lead as you would want to be, lead and treat them as humans, not as as subjects or something like that that so many people do, or inferior. I think that's important thing that a lot of people just they just don't get that. This is my idea, this is my thing, is my money. I'm reaping all the rewards when, a lot of times, you could not have gotten to that point without those people under you to help you. I always remember, like when, when helium ten you know I've been, I've known mania and you're most started him ten back in twenty fifteen, twenty, yeah, twenty fifteen when they sold the company in twenty nineteen. One of the things that they actually did, which I think is extremely honorable, is, like every day I think they had like forty employees at the time they actually went out and they actually told everybody I don't know the exact words they said, but they basically said what, everybody, what is your debt right now? Not counting your house, your mortgage, your house but what? What's your credit card, that, what's your debt for different things, and tell us what that number is. and they paid it all off for everybody and yeah, and then they the other, the programming team, was in Serbia, so they flew over to Serbia and spent like a week with these guys, you know, taking them out to dinners and drinking and just having a good time. And then they, they change those guys lives. I don't know what they gave them, but they gave them enough money. Where was life changing for you know it, in Serbia, for these people? So that's what's the stuff that you gotta do, that most people just they don't get it. I just think everybody is expandable.
Kata:
Yeah, I think that the people you're referring to other people to have any wealth, and what I mean by this is you can make money and a lot of it. But to me, I remember very vividly the day when I said how my goal, which was to list, listening to Michelle and who is one of the first women in the industry that manage a big, big exit this is before aggregator times and all of that In twenty nineteen and she saw her business for a lot of money and she was very proud on sharing that. She managed to build this empire that she's just sold out. I'm sorry I'm in five years and I remember thinking of the time she did so well, my goodness, what an inspirational women. I'm gonna do that in half the time and that was my goal. Again, I'm competitive, not gonna lie about it, and I did buy away. But at the moment that we did have a first sex, it was actually not two and a half years, but it was two years, seven months. The first exit, the first big exit, generation wealth. What I thought I was gonna do when I had that money, and even when I was gonna heat the seven figures, I remember so clearly that day I thought I'm gonna be jumping off the walls and I'm celebrating. A drink, champagne and go crazy. You know what happened? Something overcame me and I just fell so grounded and I felt that I didn't need Any more stuff. I didn't need to celebrate, it was just a very profound moment of. This is what happens when you put in the work and all I could feel was a call to say how can I go? Rewards those that help me get here. And for the first time ever, my in the Philippines moved out and I see many of you know because you have stuff over there. People leave Hi family scene, the same complex in the same flat or whatever. She was doing so well that people around her neighborhood starts Spreading comments that she was sex worker. It was quite funny when she was telling me about this, because she had a washing machine that I had Provide for her as a gift and I gave her money so they could buy their own house and live on their own and it was really funny. But you know what? She still now so thankful for the fact that they are, for the first time in all the generations behind them, living in a place that they can go home of their own. And how beautiful is that with money that we will otherwise spend on a treat, you know, on a fancy holiday for four or five people in a family. It's just so crazy and it's honestly the biggest joy one could ever receive, and that's what I mean by that's the true wealth. For me, well, when you attain wealth is when you're knowledgeable enough to know you don't need the money. What you need is to spread awareness and almost like I feel like I had you have witness sorry if I offend anyone that I'm not going on the same. Hey, you know you can do better and you can fulfill all of your dreams. I know you can because I did hear me out. This is my story and I feel like I want everybody that caring off to actually Put the working, to listen and to do it for themselves. Of course, it doesn't resonate with everybody, is really easy to dream of it, but Not everybody follows through. But that's true wealth, you know, having the knowledge to replicate what you already attained once. It's for me, when you really did make it, and that's why I believe those people that you were referring to earlier and not quite that yet they're still not well, even though they have money because I haven't got that.
Kevin King:
Give me chills. I just when you're saying that, I had a little chill go down my spine because it resonates with me so much that you know it's Everybody when they're working and they think it's the things. They think it's nice to go on nice trip. You and I we take you know I see your stuff on social media uses I would go on nice trips. We fly first class or business class or what are we do? We do good things, we have nice things, but it's not about those, the things that you buy you don't take with you when you die. They don't become part of your legacy. It's the stuff that you do for others that becomes part of your leg and that you remembered. For Most people forget that and, like you said, you've had a couple exits now right on, but you had the first one, that first big one you were. You said you were set, you had enough money that you can live the rest of your life and you need to worry. And you're like, what do I do now? I help, let me help people, let me give back. And I remember someone years ago is actually a next door neighbor of mine. About twenty years ago he actually said something. He was. He was my landlord of this little duplex. I was listening. He was an older college professor. He's in this. I was probably my early thirties, he was in his seventies or something, and he told me one time you need to be out there working on his car in his little garage next to us and he was talking to me said the best thing you can do when you, when you make it, is actually to give back and take care of others. And that's something that A lot of people I don't think really appreciate and they just they think it's a game like I need to, I need more and more money, I need to, I need to be have fifty million, I need to have a hundred million, I need to have Private jet in the private yacht and all that. It's not really about that and I think that's important, important lesson that people Need. You want to make enough money so you have the freedom to do what you want and, like you said, you don't have to do the things you don't want to. But beyond that, what's more money going to do for you except create more problems in most cases?
Kata:
exactly, and they, you know it was actually said that I always heard about you know, the more money you have, the more what you have to put in Number one to keep it a number two, to learn how to invest it, which has been the crash course I've been taking for the last year and a half, trying to what Work my way around global taxation and a lot of another learning curve. And another thing under the belt to learn is how do we now maximize, how do we start investing? How do we make sure Our kids are good and they can actually go on to my son? I'm a very, very academic orientation person and god bless me with a small mom he plays rugby and an actress, both of which I will always say oh my god, you're not gonna make a penny in your life. However, they're both fortunate enough to have their parents so they can go and do the profession they love, because I need something, because my, my, what she said, I can afford to be an actress and just do the things I want to do, not to generate money, because you guys have money and it was quite funny Just how you know a brat that common was, but he actually really open my eyes is how beautiful is that to be able to say I'm really proud of you. Son, go be a teacher. Sadder cities teachers don't get compensated fairly, but it does what he wants to do. He can go and coach kids to learn how to play rugby. You know, I know us Bless us, we are so it is great and he's the biggest joy of success. I will say it's precisely those moments that don't necessarily go on social media but that just bring you back a little and say that this is great, you know how did you have, how did you orchestrate that first exit?
Kevin King:
you started in twenty eighteen. You listen to a podcast. You said I can do this. You started with a few things. You built a brand. What was your goal from day one? To have an exit. You said you listen to michelle, or was it? You were just trying to make some money to help the family out and to do something. And then it became let me have an exit, or what led to that first exit was a deliberate or was it built up?
Kata:
no, when, when we start, I wanted a side income and I think I have said the story for which, to some of you maybe time, but to me it's actually I resonate with a lot of people listening. Perhaps I wanted to be able to buy my underwear without having to use the joint account. You know, my husband will know whenever I bought niggas, as we call them here in the UK, you know, and the where or a brow whatever, or a birthday present to him, but he wouldn't have to see on this statement. I just want to buy a hundred bucks, that's all I want. That. We didn't really need much more. We weren't, like overly privileged like we are now, but we were. We're all doing alright. You know, we could have a simple life and I want to have five hundred bucks. So my idea was to start the Amazon thing so I could do a whatever mad was posted in the future with the military and continue to support his career, what I was doing. That and those five hundred quickly became thirty grand a month. That was the income I was in, where mad was something in the regional, I don't know ten to twenty percent of that. So you came to a point where we need to make a decision and I'm not. That time is when I went to china and first land of the concept of exiting the business. That was one year into our Amazon journey. We need to send figures with a very healthy profit margin Ten or eleven months into our Amazon journey how many products was that?
Kevin King:
how many skews was that one, and what? What category? Kids, okay, go ahead it was toys and games.
Kata:
Yeah, so we're a little bit crazy and it's not what we teach, just so you know, because this is just a very personal journey and one of the first thing, what you do is just to know what kind of game you want to play. And I'm a bit of a lunatic and I get bored really easily. So I know I knew that I needed rapid growth, or also we're just gonna move on to something else. So we only ever launched million dollar products and that's how my friends know me. The million dollars, q lady, because I never did, I never do, I never have no product. I haven't hit the seven figures so far. So we sold our brand with only five skews for multi seven figures because it is really well, but this is an aggregator or strategic buyer, or we saw two on a great and I was twenty twenty I guess that was twenty twenty one twenty twenty one okay
yes, so Most of my friends by then, as I said, you know, they had hundred fifty skews that we're making the same money. So I was working literally One, one hundred and fifty percent what they were working because, although I had a lot of risk, my products have such demand, the we just we had different problems the problem of cash flow, the problem of running a business in the USA but, being british nationals, therefore we couldn't get lending in the UK nor in the US because war and city sense or a business established in either country it was. It was very difficult to grow on that respect but we just took chances and we made it happen. But yes, that the social, how the journey became to be, you know, multi, seven figures. And at that time I remember really, when I decided that I wanted to sell because it's your baby. You know you never Everybody sells a brand now wanted to let it go because it's a baby, right, and I remember at the time a lot of people in podcast will say don't get emotionally involved with your product. Just, you know, do Repeat and replicate, don't get emotionally attached that it. And I thought, no, actually you need to get emotionally attached because you need to be able to convey the message you need to be able to serve the avatar you chose and you need. So you have to be proud to be able to say out loud on the owner of this brand and this is what we do and check it out. What do you think? You know I respect everyone that does the. I'm gonna launch any. You know eighty percent of it steaks cool and the other twenty percent of rings and Ricky or have you? That's also very good. It's just not how I want to operate. I wanted to work very little and I want to return fast, so we start with that method. But we did have a lot in line and therefore you fall, having eight hundred thousand dollars worth of inventory and the hands of amazon became really scary oh yeah. It is at the time we really have to use and we need to sell two and a half meal worth of products during q four. And I was literally like why, if something happens over nine and they take me down for three months, I always had a plan of how I was gonna shift inventory not to get you know, I'm always like Mrs Potato head, I'm always ready for the day, but because I'll ask me to sleep despite my crazy. But but it was an idea. So I started thinking okay, well, if I see down now that when the aggregator model came to the table and I have conversations Not just they gonna do and free order of my business as well, otherwise cost me twenty K to sixty, according to who I'm gonna go with. I remember speaking with no found at the time and they were really good, really thorough, and we'll put a really nice plan together for me. It will cost me. You know what is worth, which is all that work and again, I'm cheap. So I didn't want to do it. So I listened to some of Scott's these free classes instead and I prepared my exit with his paradigm and just follow what he does, and he was so good at teaching how he does it, that I didn't need to hire him. So I didn't go with a broker. I went in myself and I sat at the table with a few aggregators and they ordered my business and they ordered my books, and then we sold to one and that was it basically how it happened, and I took the money off the table so I could, you know, re-invest and at that time I was at the same time launching the second brand, which also did very well and still doing very well.
Kevin King:
So the second have you had one exit or have you had two exits?
Kata:
I have had one exit and I have now three brands, one of which I'm launching next month. So I have two brands that I'm very excited for one's doing really well, but we don't really work on it. The team does it all. It's magic. It's all magic. We delegate very well. They are all super excited for it. So with them it's a very small team five people that's all there is to our mastermind company, umbrella, and we just rinse and repeat and we know what to do, we know who to work with and we do it over and over again and that's what we're doing. But it's only now, for the first time this year, that I'm actually going in a different direction and taking some, you know, sitting on the student's chair and going into a different category and just doing it all over again from scratch.
Kevin King:
You can't do anything in the children. You probably have a non-competer. Is that maybe for a few years in children? So this is in different categories, right.
Kata:
Well, there is a match I can disclose about, but it is within the category because I'm a very good negotiator. But yeah, it's not competing keywords.
Kevin King:
Okay, and is the plan to actually sell these at some point as well? Are you building these to sell from the ground up?
Kata:
Yep, my plan is always the same. I like to work with the mighty but yet small I don't have. I don't need the title of I run a night figure business. I have a night figure business, you know why? Because that's corporate and I don't like that. I like personalized family vibes. I like to get to know my people, work with them. I don't want to scale beyond that, it's too much work. I don't want to tap any other marketplaces. I've never sold anywhere. That's not America. I just rather become a master of one thing. Very well, I left the rest on the table of whoever wants to take it to the next level because it's a vanity title. So I might as well just get the money out of the table and do it again several times. And it just works. If it's what I want, it makes me happy.
Kevin King:
You're US only right. That's what you just said. So you're not selling, you're not doing any. All these people that say you need to diversify and go into other marketplaces or sell on Shopify or go to Walmart You're just Amazon and Amazon only.
Kata:
Yes, I don't believe. I believe that you can do it all. I don't want to, I don't need to and I don't believe that one should. I mean, everybody gets into this game because they want the freedom that it you know it markets, right. It's like oh okay, your freedom, and everybody changes the night to five for a night to bloody nine. That's the life of an Amazon seller, you know, and I don't want that. So if I go on to this big corporate thing, I have to hire more people and I have to oversee more people, and I have to stop being the visionary, which is what I am, and I have to stop doing what I love, which is creating hands-on with my product. I'm working really hard on product R&D and differentiating the heck out of them, so I actually have a proposition that brings value for the same money that the current offer it's providing customers. So I'm not scared of competition, of market density and all of that, because I know, I know how to read the customers and I can, if I can, provide something better through my contacts that I gathered throughout the years, whether it be in sourcing more efficiently, cutting costs what it needs to, and just stay in lean, then I can offer the customers for the same price something so much better. What's not to love? Of course, it's going to work in my books. Well, it has to not work so fast, so I'm going to touch with just now, just in case. But yeah, that's basically how I want to do it. So, yes, the method is, you know, just flying over the eight figures and ride them, then get and take the money out of the table and read some repeat.
Kevin King:
So what do you think is going to happen? You sold to an aggregator at the peak of the aggregator time in 2021, when multiples were getting out of hand and crazy. That stuff has all come down now. So do you have a little bit different approach and how you're looking at the exit for this one since that market? Is kind of changed, or is it still? Everything's still the same.
Kata:
No, no, to be honest, I don't have any different strategies. Of course, we did benefit of being able to have that experience. However, I don't believe that the multiple that we attained was crazy. It was actually what I thought it was worth. We might have done a little bit better upfront than others will do now, but the truth is, if you run a very lean company and you are very aware and you have the education behind you on your numbers which is the most important thing Everybody, just at the time especially, focuses a lot about revenue, revenue, revenue. The seven figures, whatever, and the contribution margin, such as the actual net, is nothing. So now my goal in the people like coach and with the people I work, is just from day one, you can actually be in the green. There is no longer a need to just go on to minus 10,000 and be in month three of a launch and still think it's going to work, because it's not necessary. There are other things that you can put into place, not just on the delegation stage, but also the educational aspect of what do your numbers are telling you, what are your actual KPIs, what are your systems? Everybody thinks that you get to be successful and then you implement systems, and that's wrong, because by then it goes to a sheet ton of money to bring in talent. If you hire people early, you can actually imprim the blueprint of your company and your business ways, if you wish, into them at a much cheaper price. And you hire potential rather than talent and learn together. And that's how I build my team based on potential, not necessarily talent, because it was cheaper and it continues to be cheaper. I still hire potential over talent when I can, so I'm not doing anything different. I know exactly what the number is that I'm going to let it go for. We just reverse engineer. This is the number we're going to let that brand go for and this is what we're going to do at every stage and this is how many skills we're going to need and this is the number of sales a day that we're going to have, and this is the average price and this is how much we can afford to have our cogs act. And we just keep it simple that way and it just works.
Kevin King:
I hope everybody out there listening is paying close attention to what she's saying, because this is the way that you do it and you get the freedom and the lifestyle that you want. It's not what most gurus and most other people are teaching, and this is maybe counter to what you've been taught or what you believe, but she's living proof of it and she's telling you exactly how to do this and it's music to my ears, because you don't hear this very often and it's the same thing I've always said People like Kevin, you're teaching all this, but you're not a nine figure seller. You're not even an eight figure seller. I've sold eight figures online, but you're not an annual eight figures per year. You're seven figures. Do you feel inferior or something, to some of these other people? There's other people in the space bragging about. They're doing 30 million and 50 million a year or whatever, and I'm like, no, not at all. I probably actually know more than they do and I'm living a different and better life and being able to do what the heck I want. I don't have all those headaches. You're really good on the systems and stuff. You're really good on the partnering with people. People like Kevin, how many VA's do you have? You have all these different things you do on Amazon, from the podcast to your newsletter, to the products that you're selling. You're still selling, right.
Kata:
It's very good. By the way, I'm subscribed and I have thoroughly enjoyed it, so I recommend everybody to subscribe too.
Kevin King:
Oh, thank you To the training that I do. I partner smart and so that's more of my things and I'm not trying to create more work or to create. There's only a certain amount of money that you need. My number is and I'll make good money, but my number if I have an exit is 10 million. If I have 10 million dollars in the bank and I just properly invest that not crazy invested, but properly invest that you can live off of if it's, say, it's 400 grand a year, you should be making more than that in interest in return, I can live off that company and then do what the hell I want Take care of other people, help other people out, like you have, and that's my whole philosophy. I don't need a private plan. I don't need a yacht. I don't need a $50 million mansion. If I want to splurge and supply business class, I'll splurge. I have the money to do it. But that's key in what she's saying.
And I think another key that, if you haven't been listening closely to what she's saying, is she has, and correct me if I'm wrong but I think one of your major competitive advantages is customer empathy the way that you can get into their head some of that's the psychology background, some of that's what you said. You're analyzing everything but actually knowing and listening the customer is not always right. Despite that slogan that people say customer's always right, do what they say, that's actually not true. But you've got to learn how to listen to the customers and how to actually segment the customers, Because sometimes you have people buying from you that maybe you don't want buying from you. Sometimes you've got to fire customers, but if you can figure out how to carve out who those passionate people are and then find more of those and not worry about the others, it can make a huge, huge difference. And I think that's some of what you're kind of saying, that you're doing and why you can be successful and sleep at night with having just a few skews doing crazy seven figures per year, knowing that this is your moat and you're not worried.
Kata:
Yeah, well, obviously the first exit gave me that moat. I needed that. I needed to save the money off the table just to make sure that my family will be taking care of, regardless of what will happen in the future. But the reason we went back into Amazon is number one because it continues to be the biggest opportunity over time to generate financial income if you do it right quite rapidly. I don't think there is anything else, not even investment, that you can generate that much that quickly. We have, however, also put enough a lot of work after our exit and this is probably going to resonate a little bit more with more of the higher roles, as you have in your circle. But putting the education as well on to what to do with the money to invest in, I always remember I don't remember exactly who said it, but they said that when you have the money, you need to make sure that 20% goes into this, 20% goes onto that and this and that and just sort of split. And a lot of people believe that splitting your Amazon marketplaces or splitting Amazon, shopify and Walmart, for instance, is not having all the eggs on the same basket means. But what that to me actually means not having all the eggs on the same basket is take your money off the table. It doesn't matter if it's not the vanity number that you believe at that time that you need to call yourself as or be introduced when you speak at a gig or whatever, or when you're on a podcast. Take that money, listen to other people and do the following put twenty percent to real estate is not gonna grow exponentially, is gonna be like a six percent and you have you, but it's gonna be growth and it's gonna be safe. Then pull the twenty percent. Another type of investment with a higher return may work, may not work. Don't do crypto. We will. We lost fifty K on that.
Kevin King:
But that's a different story but it's okay but it's okay. Sometimes you gotta take risk and budgets.
Kata:
You had the money to risk and you are gonna change your life the money Exactly so long you're good with that money, never been seen again in your life, not changing go for it and then put all the twenty percent. Right now, for instance, I'm investing on different kind of things, that we're doing a roll up for some home based services in the US. In one way, I'm flying off to Chile on Monday because I I fell in love with a flat and I ended up buying nine, and now I'm. I've been learning about every and be hosting and I want to provide an experience, and I've been working with people and teaming up with people and calling my friends with money and getting them onto the project and we're doing that, which is amazing and I'm so excited for. And then I'm doing the brands. On the other hand, then I'm working with Wait, I don't know and I teach in the leaders how to coach people and working you know we're done and you know and trying to get this vision to change more people's lives. And then ultimately, which is my passion project is I'm going into a category that said I've never was gonna go to, which is the supplement one. So I'm gonna be very open about it because, much like my whole life, this was said in the PT. I was jumping on a plane to go see my mother, who is 59 years old and she's in the late stages of Early on said dementia and on five messages. So, sadly, she had a, she had a rough, and it starts when she was only 52. I, by the way, had the same gene, so that's why, also, I am motivated to live my best life now, before I forget. So just in case, in 10 years time I become my mother, I'm gonna have leave my best freaking life and I'm gonna have changed as many lives as they can, and that's social, my passion. But I was going on the street. I was really struggling. I was, I was successful. She didn't get to see that I had made it. She didn't get to see that I can only buy her clothes for her. She's bed balm has been for two years, that's and speak, that's a more. She just is terrible. It's Heartbreak and it takes away all the joy of any successes one could have. And I saw what I'm boarding my plane which, by the way, I only got to because friends such as Danny and ferries and some people you know that I'm my very close friends with cheering on me through what's that? You got this. Get on that taxi, go, you can. I didn't want to see her. I didn't want to face the fact that my mom was going to die. Oh, she was the one that person I left before. So I got that and I'm some boarding. This guy that I once met years ago, that I mentioned something about me being on the e-commerce world, of starting to be on From Chile, says hey, I have a friend who is a Nobel Prize nominee doctor and he is very old and he saw he's a first pharmaceutical testing and stuff to Catch by a blood test early on said dimension from the temporal cognitive decline. He but to be far more and he regrets it because he never really took off is too expensive for people and he now has a solution which is a preventative supplement for cognitive decline 20 years of clinical study, peer reviews, patented FDA approve everything and he needs a contact for e-commerce. That honestly happened when I was voting that plane to see my mother. So I got off the plane in Santiago and the first thing I did I want to meet with this doctor and I thought this is the universe telling me this is my passion project. Whether it works or not, I'm going to do it. So I took it on and now we're going to launch the heck out of it and we have pulled. I have pulled every ounce of my body on reading just about every single peer review journal that explains the science we have, this compound and all the difference from what already exists, all that for brain and focus and memory and what. Now, this is different. This is something that I can relate so highly with and I believe in through my background, obviously, and peer review on my geeky scientific part, and I'm gonna put it to the masses because you know what it's, one person, it doesn't cure. It doesn't mean that it's not going to happen. What it does truly is that it delays the onset of it. So if you tell me that it's going to delay my onset of any kind of cognitive decline two decades, I'm on it. And if that happens to just one person and never get to hear about it, at least I'm gonna. I'm gonna die happy Because I think it's going to be a revolutionary and I, again, I'm going against.
Whatever I said and whatever everybody tells you about the category and what not, and I know nothing about supplements the truth One is is I had to learn everything this year. But I think we're now in a very good place and I have gained another skill set, and this is one that follows my heart. So we'll see how it goes. I hope that by the time where I how I can tell you I hit the seven figures again. You know, even though that's secondary to the actual thing, just to be able to do something, that means a little bit, a little more than just sales to me. I'm just so fortunate, to be honest. So that's gonna be that. That's gonna be exciting.
Kevin King:
That's incredible, actually that's, that's, that's really honorable. I'm very, very incredible. Congratulations on that and keep, keep that up. We need more people like you out there. Well, congratulate me when people buy it and I know it got a message no, but like you said, though it, even if it helps one person, even if this product doesn't work, it doesn't fail. If it helps one person, unit don't even know. You've done a very good thing for, for, for the world, and that that's, that's what matters, and you're in a position to actually do that, to help perfect strangers out, and I think this will do. Is there a patent on it or is there any protection on it? Or can people knock you off once they want if it takes off?
Kata:
Oh yeah, I'm ruthless. I pattern and copyright, even my listing PDF print copyright, absolutely everything. As I said, I'm Mrs Potato Head, before you hit me with an infringement, I got you three season this is lessons and I got the right number ready to go Because I do the work beforehand. That's the thing. You need to be prepared. You know, and it's going to be these guys and I'm going to be happy, so I'm ready to go for it. But you know a much like with everything you need to. I be so important, especially when you put in the work to differentiate something, whether it be a design or whatever you need to be aware of what is the worst case scenario? I'm prepared for that one and then you can sleep at night. Or your worst case scenario is Amazon mistakenly took you down. How the letter are they ready? There's thousands of free templates over. Just prepare one. Have it ready to go. You know, do the work beforehand, don't be reactive. Prepare for things, and that's what I mean by reverse engineer Everything. What can go wrong? What can I be hit with? Ok, is it going to be a matter of life? Now Q4, right at POSUS. What's going to happen? Is Amazon not going to take in your inventory with? Is your? Is your fulfilled by merchant of the ready? Have you got suicide your 3PL? Because guess what? People will buy you anyway, they don't care where it comes from, they just want to get the present purchase. You know, just have a plan. Have a plan for whatever that can go wrong, and then you can kill and just action that. I have the team at the ready. You know, document everything and ask questions. I ask for, ask questions with data. Don't go on Facebook and say, hey, I'm a sense of down my listing, what can I do, and they don't say why. They don't say what they actually did, what have they up tent already, what hasn't worked, and don't provide any data whatsoever. If you ask informed questions, people like you know you, Kevin, I'm sure you will be able to actually give a meaningful answer. But these people are happy to just buy the training or listen to the podcast and feel like they made it and it's not if you don't action it. You didn't really do it, did you? So it's it's. It's that it's putting the work and prepare before so you can chill and just let it Work is. There is no more magic to that. You know, plan your systems right, the description of the rules that you once gonna need. I have a full all chart with you know, hiring documents on what the role should be and how you're gonna measure and where they're gonna learn how to do things. Be sharp about what's free of the Dang it. Just send me a DM and I'll send you the whole thing. I don't care. That's why I build it for to share, you know. But do something, take action. Don't just listen without doing a thing. That's that's for me. It's being truly the key of how these rapid growth has happened to us.
Kevin King:
And you're gonna be in Hawaii in May of next year at the billion dollar seller summit. What are you looking forward to? On that? You're going to. You're one of the the keynote speakers at the billion dollar seller summit in Hawaii, and you've never been before, so what? I've never been what, what are you looking forward to? Or what, what, what do you, what do you think? What's in store?
Kata:
Well, what's in store obviously is a lot of fun. I love networking with people, though it's funny because I don't really like crowds and I don't really like many people, but the ones I do like. If. If I'm talking to you, you know it's because I want to. That's one thing You're never gonna get. What you see was you get with me. But I look for, actually, when I'm in disembarking, to see good, kind Hearted people to get to brainstorm a very rarely speak about Amazon itself or tactics or hacks and things like that, because that's what I do sort of with the people that I coach, you know, with my friends when they have one way of strategy, you know, content creation and whatnot. So I just like to engage again to know the real person. Like I love to have learned about how you met your wife today. That's the kind of conversation I look forward the most in this event, because I love to learn about little things behind it. I believe friendship is very hard to come by our age, especially in this industry, but when you do get a few good ones, they are keepers, you know, and I'm very blessed to have so up all the friends who my success didn't really Resonate you with that much and they switched off, fizzled away from us to ones are really rooting for us and really, really happy and allow us to be Unapologetically successful and inspiring. Because that's also a journey, you know, and I'm not gonna tell you just yet what I'm gonna be speaking about, but I'm hoping it's gonna be a very holistic view of how to how to attain your Amazon success and beyond, which I don't think many people talk about. Really, we still focus a little bit on. The hacks are really fun. I learned from them all but that's not what you're gonna get from me. You're gonna get hacks for life, I think that's awesome.
Kevin King:
Whatever they are, I know they're gonna be. They're gonna be awesome. What's been a. It's been great speaking with you today. I've really enjoyed our conversation here and it's it's been really cool. If people want to know more about you or follow you or See what's up, but what is there a good way to do that? Or if they I don't know if they wanted to get involved with, with, with Titan or with anything else that you're doing, or follow your journey. You said you might be making this supplement thing a little bit more public or something, or what's the best way to do that?
Kata:
I'm gonna. I'm gonna be documenting my life as a Dementia Kata. That's. That's something I'm working on at the moment. Just bring a vulnerability back to the table, you know, and talk about things Not many people talk about. But yeah, Instagram Kata Phipps or katatitanmembers.com. If you want to learn anything about how to systemize, if you want so, please log charge. Whatever Resources I have, I'm always super willing to give them to you. Just hit me up, give me a couple days and I go back to you. But yeah, it's, it's being great and I truly hope that someone can resonate that. You know, if I did it on the cheap, for free, so can you, because it's you know, it's a proven concept and I think it's a really cool one, and you're gonna get amazing friends along the journey as well, which is priceless in itself.
Kevin King:
So 100% thanks again, Kata. It's been really really great to have you here on the AM/PM Podcast.
Kata:
Thank you for having me.
Kevin King:
Great stuff talking with Kata. She agrees and has a lot of the same philosophies and thoughts that I have, which is Not the same as everybody else in this industry, so it's refreshing to see someone with that approach and I think it's actually One of the better approaches that you can take. A little bit difficult for some people to get their head around, but it's a great approach. She and I could have kept talking for quite some time. That our went really quick. I hope you enjoyed this episode. We'll be back again next week with another awesome episode. Got some really cool stuff coming for you. Be sure to sign up, if you haven't yet, for the Billion Dollar Sellers Newsletter, billiondollarsellers.com. Before we leave today, I've got some words of wisdom for you. How you do anything is how you do everything. Remember how you do anything is how you do everything, especially when people aren't looking. See you again next week.
---
Enjoy this episode? Want to be able to ask questions to Kevin King live in a small group with other 7 and 8-figure Amazon sellers? Join the Helium 10 Elite Mastermind and get monthly workshops, training, and networking calls with Kevin at h10.me/elite

Make sure to subscribe to the podcast on iTunes, Spotify, or wherever you listen to our podcast!

Want to absolutely start crushing it on eCommerce and make more money? Follow these steps for helpful resources to get started: