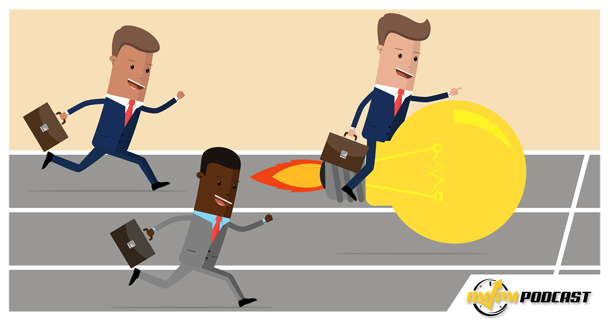 How to Make Your Product Stand Out Among Competition – EP134
If there was ever a product that has had such a colorful and yet controversial history, it is olive oil. It has been associated with Sicily, healthy eating, and the Godfather series for a long time, but something most people may not realize about the business is the struggle authentic olive oil producers have with counterfeiting. You read that right—fake olive oil is very much a thing, and it's quite staggering to realize that the odds of you having had real olive oil in your life is slim at best.
In this episode of the AM/PM Podcast, host Manny Coats interviews Vitina Feo of Papa Vince, a proprietor of authentic extra virgin olive oil from Sicily, Italy who sells her product on Amazon FBA. Vitina's family has been in the olive oil business since 1935 and is named for her grandfather who started the business. Olive oil purists like Vitina have been waging a war with counterfeit olive oil producers who have sought to fulfill the extremely high demand of extra virgin olive oil around the world for a long time.
According to Vitina, there simply is not enough supply of olive orchards in the world to satisfy the demand for olive oil that has grown exponentially over the years. This overwhelming supply and demand problem has bred a whole slew of producers who now sell a synthesized version of extra virgin olive oil, making it difficult for authentic producers like Vitina to complete in the olive oil market.
Manny first made Vitina's acquaintance at the Boost conference in New York City where she shared one of the olive oil industry's biggest secrets: around 95% of the extra virgin olive oil produced today is not authentic but synthesized. However, most people cannot tell the difference, so what is the big deal? In a phrase—fair trade.
Large corporations figured out a while ago that if they could synthesize olive oil, why should they pay higher costs to supply orchards like Vitina's for actual authentic olives? Of course, you would think that the FDA in the United States would not allow these same corporations to pass their synthesized product off as "100% Extra Virgin Olive Oil." The sad truth is that currently, the FDA does not have a specific definition of what constitutes extra virgin olive oil, so almost anything claiming to be as such is technically fair game.
Like most products out there, the true difference between authenticity and counterfeit is often like night and day, and extra virgin olive oil is no exception. Vitina describes the true taste of extra virgin olive oil as light, fresh, and grassy with hints of green apple and lemon with a final kick of antioxidants.
While Vitina's family has been selling extra virgin olive oil for generations, Vitina decided to make the move to Amazon FBA in September 2015. Since that time, Vitina has grown her olive oil business through Amazon FBA up to $30K per month.
Before Amazon, she had the helpful experience of trying to sell her product to customers directly through store demonstrations. During this experience, she learned a great deal about what her customers wanted and positioned herself very well to create effective Amazon listings.
Vitina has done well not just monetarily, but also in encouraging a ton of very positive reviews regarding her product. She has received hundreds of reviews that rave about how good her product is, and that isn't by accident. Vitina has encouraged people to post reviews through follow-up emails with helpful content such as how to properly taste the olive oil and expectations of the product. She also asks customers directly in the emails to provide feedback on Amazon and includes a link to her review page. This strategy has proven to be a very effective method with about an 80% success rate of getting customers to post a review.
Currently, Papa Vince has only seven SKUs for its Amazon FBA business, all of which are related to the Sicilian food industry, but the company plans on increasing their ASINs little by little over time. Papa Vince only started with its original large bottle of olive oil (which is still the best seller) but found avenues of opportunity to offer complementary products.
Early on, Vitina learned the value of letting customers try out her olive oil with a sample size rather than intimidating them with a large bottle at first. After purchasing the sample bottle, most customers would return for the full-size bottle of olive oil. Additionally, Vitina found that her sample size product at a lower price had a tendency to be featured in PPC searches much more often. The sample size bottle of olive oil became a very powerful marketing tool as well as a best-selling product.
In addition to the sample sized bottle, Vitina credits the high quality of her products as the greatest help in not only evangelizing her current offerings but also in informing customers about new products. While she also employs banner ads and other common advertisements, speaking directly to her customers via email has had great impact. When you have a strong brand with a trusting customer base, adding an additional email to your campaign sequence about new products can be quite effective.
An unfortunate hurdle that Vitina has had to face with her products is the fact that they are fragile and not easily shipped. Being that her olive oil comes in a glass bottle, it sounds like a shipping nightmare to many Amazon sellers. However, Papa Vince uses Amazon-approved wine air bag packaging to protect its bottles in transit and have had rare incidents of damage. Papa Vince also packages its products with the utmost care to ensure its olive oil reaches customers safe and sound.
Additionally, Vitina also ran into the issue of selling a 16.9-ounce liquid product that exceeds Amazon's limit of 3 fluid ounces. Her stock was abruptly pulled from Amazon warehouses and she was told she could not sell her product because it exceeded the liquid ounce limit. In a last-ditch effort, Vitina contacted Diego Piacentini, senior vice president of Amazon's international consumer business, to seek a favorable resolution. Appealing to Piacentini's Italian heritage and her crusade to sell authentic olive oil, Vitina was put in contact with the right person and was granted permission to sell her products on Amazon within a few months.
Vitina's one regret for when she first started selling on Amazon was not signing up for Frustration-Free packaging program. This program was a pilot packing option for sellers who wanted to ship fragile products, and if a seller achieved certification, they would not have a problem with shipping through Amazon. Vitina admits that she missed the boat on the program because she was not aware of its importance. She now suggests to all sellers to take advantage of any new programs released by Amazon because you never know how it may benefit your Amazon FBA business.
The best day that Vitina remembers while selling on Amazon was during this past January in which over 200 bottles were sold. Vitina jokes that she remembers there being a major news story about fake virgin olive oil that day, and it possibly contributed to her great day in sales and running out of inventory.
A final ninja tactic that Vitina uses is to send out postcards to customers to thank them for their purchase and to offer a small discount. She admits that customers have been very receptive to the gesture because of its personalized touch and have lead to increased sales.
In this episode, Vitina answers many questions that are on everyone's mind, including:
00:54 Introduction to Vitina Feo
01:21 Is Most Extra Virgin Olive Oil Fake?
03:08 What is the Difference Between Real and Fake Extra Virgin Olive Oil?
03:52 E-commerce First Impressions & Discovering What the Customers Want
05:05 Who is Papa Vince?
06:48 How Did You Get Over 600 Raving Reviews About Your Product?
07:26 Vitina's Effective Email Campaign Strategy
08:46 What Email Service Do You Use to Get Good Results?
10:46 Adding Additional Products to the Flagship Product
11:08 The Power of Giving Customers a Sample
12:49 How Do You Inform Your Customers About New Products Without High Cost?
15:11 How to Overcome Selling a Fragile Product
16:30 How to Overcome the Amazon Liquid Product Rule
19:26 The Biggest Mistake on Amazon: Not Enrolling in Frustration-Free Packaging
21:23 Vitina's Email Marketing Strategy for Promoting New Products
22:56 Manny's Rapid-Fire Questions
24:32 Vitina's Happiest Day with Amazon
To watch the video version of this episode of the AM/PM Podcast, check out our YouTube channel below: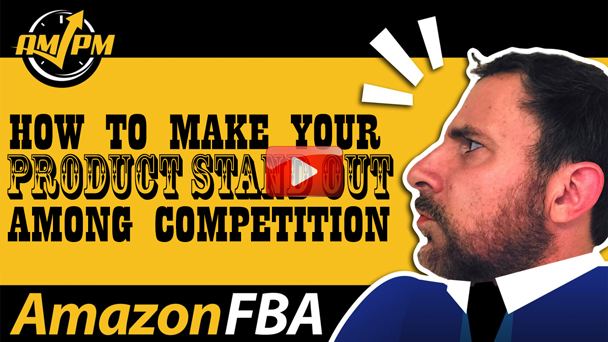 Enjoy the episode? If you found this episode helpful, be sure to check out our previous episodes for more insight into being a successful Amazon FBA Seller! Don't forget to Like us and join the conversation with over 22,000 prominent Sellers on Facebook and subscribe to our podcast!
Be sure to check out our latest content on our Instagram!
Ready to get serious about your Amazon FBA game? The Illuminati Mastermind offers monthly training for intermediate to advanced level sellers (not recommended for those new to Amazon) for advanced tips and tricks to help your sales climb higher. This program is designed for six, seven, and eight-figure sellers, so only serious sellers should apply! Reserve your seat today so you don't miss out on this helpful webinar! CLICK HERE TO FIND OUT HOW TO JOIN
Spend less & make more with the ultimate software tool suite for Amazon Sellers! Helium 10 offers 10+ tools that help you to better optimize your listings and increase sales with an easy-to-use system for one monthly membership price. CLICK HERE TO SIGN UP TODAY