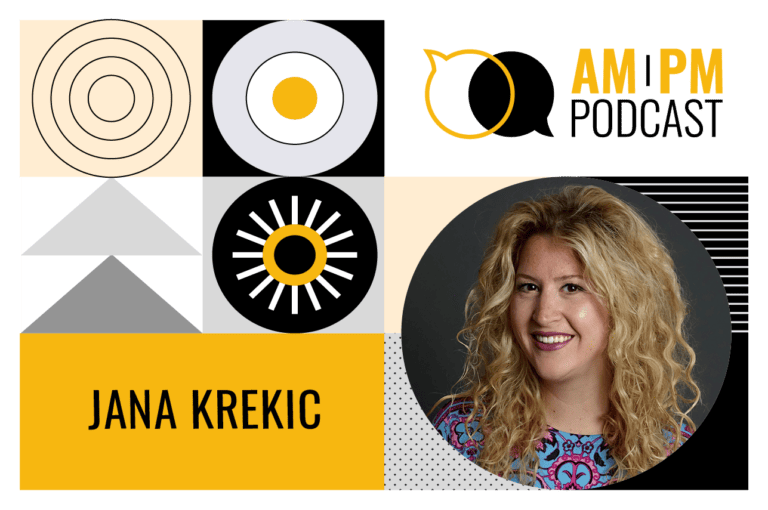 #367 – Navigating the World of Translations, Languages, and AI with Jana Krekic
Video of the episode at the bottom
Join Kevin King and his guest, Jana Krekic, a language specialist and the founder of YLT Translations, as they engage in a fascinating conversation exploring the importance of translating Amazon listings for different countries. Listen to Jana share her inspiring journey from working in a call center 17 years ago to becoming a language expert and entrepreneur. Discover how she stumbled upon the Amazon industry and used it to generate her first sales, sparking her ambition to venture out on her own. 
As we continue, Jana and Kevin tackle the challenges of learning European languages such as Finnish and Icelandic. With these languages lacking international words, we discuss the best strategies for language learning and the crucial role of immersion and conversation with native speakers. We also underline the significance of thinking in the target language to achieve true fluency. We also turn our attention to the limitations of AI in listing and content creation, analyzing its potential in copywriting, translations, and localization.
Moving on, we examine the potential of Open AI in creating more nuanced translations of listings and how this could revolutionize the translation process. We also explore the awakening of some brands to the potential of Amazon's global reach. We also shed light on the challenges of localizing listings when selling on Amazon's international marketplaces and how AI tools can assist in copywriting and translations. So tune in as we navigate the complexities of language, translation, and the power of connection in achieving success.
In episode 367 of the AM/PM Podcast, Kevin and Jana discuss:
00:06 – Multilingual Specialist From Serbia
08:14 – The Importance of Translations in Branding
17:24 – Translation Process for Multilingual Brand Expansion
20:21 – Translating Cultural Nuances
26:44 – AI Limitations in Translation and Integration
30:23 – Translation Tools in E-Commerce Limitations
34:39 – Challenges of Selling on Amazon
40:09 – Amazon Product Listing Issues in Different Markets
45:04 – Affordable One-Time Investment for Content Optimization
48:51 – Translation and LinkedIn Strategy
52:07 – Kevin's Words Of Wisdom This Week
Transcript
Kevin King:
Welcome to episode 367 of the AM/PM Podcast. My guest this week is Jana Krekic, from. She's living in Germany now, but originally from Serbia. She's a specialist when it comes to languages. She speaks five languages herself and she's got a team of 90 people that speak pretty much any language that you want for any marketplace that you may be selling on in the Amazon ecosystem. We're going to be talking about languages and translating your listings to different countries and all the things that you need to be thinking about, plus a lot of other really cool stuff in this episode. I hope you really enjoy it. Also, don't forget to sign up for the Billion Dollar Sellers Newsletter. That's my new newsletter that started back in August. It's totally free, billiondollarsellers.com New issue comes out every Monday and Thursday. This is not some sort of promotional email. This is actually real stuff that you can really really use. We have a little bit of fun as well in there. Enjoy. Welcome to the AM/PM Podcast. I'm so happy to have you here. How are you doing?
Jana:
Hi Kevin. Thank you so much for finally having me on your podcast. I've been waiting for this invite for a long time now, but thank you so much for inviting me now. I'm really honored to be here.
Kevin King:
I just try to catch you. You're always like on the go. You're at some events in the US or in Europe or somewhere. I'm just trying to catch you.
Jana:
Yeah well, you've got me so really excited to be here. You're a hard catch.
Kevin King:
You're a hard catch, your husband. Every time I see him I shake his hand. I'm like dude, good job, she's a hard catch. I praise the ground you walk on. Oh my God. I won't let him know this. So what's up? What's going on in the other world?
Jana:
So in the other world, all good. I am home in Europe and we've had a very, very big summer, a busy summer with wild tea, and I think a lot of very big brands are very, really interested in going to different places, expanding and I was pretty much worried, a little bit like beginning this year because the first quarter was not that great last year, it was like so and so. But then Q2 has been very, very well and we've seen significant increase, especially in very big brands and enterprises wanting to expand elsewhere and just start selling their products in different places.
Kevin King:
So let's back up. So people are wondering what the heck? I don't know who this Jana girl is, what the heck is she even talking about. So let's back up a few steps there. Let's say how did you get into this e-commerce space originally? Were you a seller, or did you just branch into it because you were helping a buddy out? Or what was the origin, origins of your get into e-commerce and Amazon story?
Jana:
So that's interesting. So my e-commerce journey started about 17 years ago. I started working at. I actually have background in languages and literature and actually played the piano and went to music academy and all of that.
Kevin King:
So this was like a different life back then. Wow.
Jana:
Different Jana's world than it is right now. So 17 years ago I just got my bachelor's and master's in Scandinavia languages and then I was offered a job in a call center to be a call center representative under a fake name. So I picked a name. I went by Heidi Larson and then, after I got from a lot, I got to keep my name, like I got back to Jana after I got to be a manager. So I started working in one of very big e-commerce businesses in Europe. They were located in Denmark and I spent about eight years over there and I literally built the company together with some of my coworkers and there were like four of us at a time. It was like a startup and there was a founder and like five of us build the whole business from scratch. And this is where I learned everything, like how to build Shopify, e-commerce, amazon, absolutely everything and they let me like play around with their Amazon account. Like this is like when I first heard about like what's about with the buy box, like 12 years ago, and nobody cared about Amazon at that point. In that company they had over 150,000 products, they have a huge warehouse and they were mostly doing they were mostly selling products from their own website. So I played around with Amazon a little bit and I thought that the the translation that they had in different marketplaces were not great. So I hired some of the people that were in the call center. I was like, can you just kind of do a little research for me, like do a better listing translation? And then we start seeing some like different, like different impressions, like we even got a couple of sales that was like wow, I'm a genius, like this is like working. And then I went back to my boss and I think he gave me like a 50 euro like bonus or something we could think of us like that. And then I was just like wow, seriously, like I'm not going to like if I had to do it, I appreciate myself just for a little, just a little bit. I'm not going to stay and work for this guy anymore. And then I'm eventually I quit my job and I decided to start my own thing, and this is how a while T translations was actually born. But I was always interested in like SEO, google manipulation, all sorts of like manipulation when it comes to content, keywords, all of that, and so I thought that Amazon was going to be actually easier playground than Google is and like ranking on Google and all of that. And I was right and at the time there were not that many agencies that were doing what I thought was something that the market really, really needed. And so I decided to kind of niche down to Amazon only. And it was a big risk because I was like this is going to be a hit or miss and actually people really loved that we can manage down and that we like offer Amazon only where dedicated for old Amazon content type of SEO services.
Kevin King:
What is YLT stands for?
Jana:
That's a great question. So me being an SEO expert, it's not something I'm proud of, because I went to my mom so she was like, oh, this should be like acronym like Jana linguist team or something like that. And I was like, great mom, this is like you're brilliant. I didn't do a single research. So I bought a domain name loyalty, translationcom and then after like two, three days, the domain was up. I had like this chat installed on my website and I was a one man band at that point, so I did like chats, emails, everything. And then people like started asking oh, they would come to a chat and they would ask me. So can you explain me what this Bible Bible verse like Matthew 2215 beans? And I'm like, why do people want that? They're like we want translations of the Holy Bible and I would only get the Holy Bible like requests and I'm like this is so weird. And then I typed in while the translations in the search bar and I got the that it actually, while these stands for young literature, translation of the Bible. Oh, really and so it was the Bible results for the first four pages. Basically, it was me against God for the first three months and I had like a really good SEO team and we eventually got ranked for the YLT instead of the Bible, which is now like on page five. And then what I decided I'm going to like rename it into and it means wilding out. Stands for your listing translation.
Kevin King:
Now that's an interesting point, because in translations, things it's things mean one thing in one place and they mean something else somewhere else. So your, your name of your company and the way you set it up is almost like a perfect example of how something can mean something. You say it one way to mean something, but in another genre, another language or another group of people it means something different and you got to know those differences.
Jana:
Exactly, exactly, like when you pick up a name for your brand, like you should like check all of the 15 languages and if there are any weird translations of your name or offensive or you know. Like there was like an example of Hyundai Kona and no, it was yeah, it was Kona, or something like that. And then in Portuguese they had to completely remodel. They picked another, like a Hawaiian, I think, it was like Hawaii, I think, same place for your summit. So they was like you die kawaii, because Kona in Portuguese it meant female genitalia in slang. So they had to completely change the car model. They had to stop whatever they're producing. So a lot of times it literally can do a lot of harm if you don't know whether a certain word means like a different Marketplaces so what are?
Kevin King:
what's your original nationality? What were you from originally? What's your native language?
Jana:
My native language is Serbian. I'm Serbian, you're.
Kevin King:
Serbian. And then you said you studied languages and you speak something like seven. Is it seven languages, or what's the number that you actually are fluent in?
Jana:
so no, no, it's not seven, I would say it's. So. I speak Norwegian, danish, german, english. So I'll say five. I'm fluent in five, and then I'm I'm Basic in French. I think I could like brush up on my French, could be better, but I'm not fluent in French. So five for now.
Kevin King:
And If there's the Serbian, which is my native Language, what do you think is the hardest language to learn out there, or the hardest, even when you're dealing with Translations? And you, what's the hardest one?
Jana:
I think probably one of the toughest languages is Finnish and Hungarian, because they have so many different cases. They have so many different like grammar is impossible to learn, honestly, and it's very, very. Those two are very hard languages. That's like when it comes to Europe and when it comes to other languages. I mean, definitely Japanese is very, very challenging and Chinese as well, but they have like also like different alphabets. But when it comes to like European languages and something that you know what's difficult with like Finnish languages, that they don't have any international words at all, like they don't have the word telephone or any sort of like resembling word, they're like Taxi was in every language. No, they don't say taxi, no, they don't say taxi, they're all work. I don't, I don't speak Finnish, I just say they say telephone, they say poohelin, like this is what they say use for telephone, and Icelandic also doesn't have almost like like Literally like non international words. So I think this is something that makes it really really difficult for people who also like travel to the country and you cannot like recognize a single word. Even people who speak multiple languages are completely lost. So this is what I know, this is what people say, that Hungarian finish are literally so hard to learn because of all the grammar problems and all different cases and nouns and just like bunch of complicated grammar rules.
Kevin King:
So when someone wants to learn a language, you've learned five of them. You know, maybe there's some people listening out there like, yeah, I want to learn some Spanish, I want to learn some French, or a little bit. I'm dealing a lot with China. I'd like to learn a little bit of Chinese. What's the best way to approach actually Learning a language? Is it to use something like Babel or Rosetta Stone, or is it to just immerse yourself in it and just or watch television or listen to radio or or songs in that language to try to decipher them? What? What do you think is the best way to actually Start getting a grasp on a language if you want to learn something?
Jana:
Yeah.
So I used to teach Norwegian to very big corporate clients in Norway.
After they get a job as like CEOs or like Engineers, they had to pass a certain exam and then all of them they used to learn a language by like watching TV or like listening to radio, and I think it's great to kind of get you get yourself familiarized with the accent, with the sound of the language. But I don't think you can learn language that way, because that is passive learning, because not until you try to pronounce words and actually express yourself, you're not actually actively learning the language. So I think this is great, like in addition to like speaking with someone, the actual language that you listen to radio and watch TV and like your favorite favorite movies. But I think crucial is to actually speak and try speaking to someone who Knows the language. And what I think it's important is that this Somebody who's teaching you is a native speaker. Because no matter how good somebody speaks the language, like they learned it like 30 years ago, there's like this specific nuance to To how good, like this level of this person goes like accents of certain words and stuff like that. You really have to be like Extraordinary.
Kevin King:
If you like, speak a language on a native level In my ex-wife was Colombian, so I was, I was learning some Spanish. I mean, she spoke English, but she wasn't not a, she didn't. She learned English by watching friends and how I met your mother and Grey's anatomy, and then she took a few classes, but she learned it just by immersing yourself and so I was trying to learn some. I took, went to some classes, I did some of the online stuff and I never got fluent, but I'm. I can get by. But now, you know, even with my, my maids they're from Mexico and they speak a little bit of English, but I try to speak to them in Spanish. Just, you know, whenever they're here, if I know I'm the clean the window, you know I'll try to say something in Spanish, and I know it's broken, but it's at least it's practice. And then when they say something back to me in Spanish, I'm like I understood what they said. Might not understand every word, but I got the general gist. But what she always used to tell me and it's true is you don't, you can't, so many of us translate when that one, it's another language in our head. You're speaking to me, let's say in Spanish, I'm translating in my head. You can't do that. You got to think in that language. You don't, you can't become fluent until you actually think in that language. You're not translating in your head as it's being spoken, or how. You're not thinking like, how do I say this and okay, it's como say yama, you're just naturally, just naturally coming out, and that's the trick, that's the trigger that were you can start really making good progress.
Jana:
I think yeah, exactly, I mean that's. That's like a next level, like when you start thinking in another language. This is where you kind of get the full grasp of it. Like you cannot start feeling like a bit more comfortable. And there's like a really cool thing, like so I know a lot of people who are bilingual, even trialing wall, and then they, you know, they got asked like so what's your native language? You know, if you have like a French mom and like you ask dad, and they're like well, I'm like proficient in both languages, but actually the language you can't count the money in in your head this is your strongest language really. Yes, in Serbia, and I'm like, you know, like, even if someone was like dollars.
Kevin King:
Even if you're in the US and you're counting your $100 bills, you, you're you're at the club, you're you're counting those in Serbian in your head.
Jana:
Yes, like subconscious, like I'm doing it in Serbian and this is your native language, like oh. You have. So for everyone. Anyone out there like wondering, like they're bilingual, but what's been trying to think of? Like what? What's language you can't your money in and that's it 100%. Yeah.
Kevin King:
I'm speaking accounting your money. I mean that's what your company does. Is you help people count the money in other languages? So I mean so just for everybody knowing I mean Yonah's company is how many people you have working for you now like 50, right now it's 90 so you have 90 people working for you and you're translating. They mostly Amazon, but also other e-commerce, shopify and other stuff. Listings into Native languages for other marketplaces how many different languages can y'all service right now?
Jana:
So we provide most. I think, yeah, we don't do like Singapore and Australia, but apart from that, we cover all other global marketplaces. So we cover like the whole Europe, which is Germany, uk, france, spain, italy, the Netherlands, poland and Sweden, and then outside of Europe we do Japan, you a, mexico, canada, brazil. That's about 11 languages. I think not good enough. That's why I do languages.
Kevin King:
So when someone comes to you, if something's in a, if it starts it I mean, sometimes it starts in English and someone from selling the US it's starting to sell and say in France, so you got to convert it to France. But what if it's someone that started selling in France? It's in French and they want to go and to UAE and do it in Arabic. You have someone that's French to Arabic director. Some cases is it French to English and then English to Arabic. How does that work?
Jana:
Yeah, so we never have like this Intermediary language, like we never have the like translate you to English and that English to Arabic, because you can lose a lot of things while putting this like Language in the middle. Like if I translate it to French, to English, then I will probably kind of lose like the Original nuance and like this the style on having in French by translating to English and then whoever's translated to Arabic, it's going to be like oh, base itself on the English text and every translator they have their own style, so maybe they'll do it in a different style than the original text is in and they will miss on some like key elements and then somebody will translate it and have a completely different idea about like what the goal of this brand is. So we never do that. We have the translator that cover all language pairs. Like if you want to do like, if you're a German brand, if you want to go to Mexico, we have someone who will translate for German to Mexican. I don't think we have someone that will translate, like Arabic to other languages, but we have a team that will translate from English, french and German to Arabic, but not vice versa, because we don't get any requests for that.
Kevin King:
And one of the things I've noticed a lot of times is my ex-wife would sometimes watch stuff in subtitles Because she could speak English, but if they went too fast or there was a heavy accent it would be a little bit trouble. So she'd just put on the English subtitles or vice versa, if it was something in Spanish she's watching, what's that one paper heist or whatever, that popular Netflix show that's from Spain, and she would watch it in Spanish, but she'd put on the English subtitles, either for me, or sometimes she'd just do it to practice, to see. But sometimes I'm listening to it in Spanish and I'm reading down there in the English and I would turn to her and say that translation is not what they just said, it's complete. She's like yeah, I know it really bugs me. So things like that, where it's hard to get those nuances, those little things are only translating Shakespeare from that kind of flowery English into some other language. It's got to be difficult. So that's part of what you guys do is help capture that personality, that essence of the language, not just a hardcore translation like a Google translator something would do where it's just translating words basically.
Jana:
Yeah, because we have we work with a lot of US brands and US content is pretty much like very salesly and fluffy and like very everything is very exciting. And then you can't translate that the same way and present it to Germans who are completely different mentality, different shopping habits. They are really much like puzzled by that type of language, so you can have to tone it down for them has to be very much like you know it's like black and white, very like you know, straight to business. Show me the features. Don't go like, go in like emotional with me, like they hate it and they they, they don't, they doesn't sit well with them. And then this is something you have to always take into consideration, like the audience you are talking to, because you want this audience to feel like they're buying from a local brand and not from like an overseas brand because they don't like it. You know, like I also want to buy something that is like produced, for instance, like in Europe. If I want to buy something made in Germany, I'm not going to have like a certain expectations like how that's going to sound and the quality that follows and all of that.
Kevin King:
Yeah, I was. I mean speaking of like the AI stuff. I mean when a lot of people are like, well, why do I don't need someone like Jana's company anymore? Ai can just do it for me. It's good enough. Yeah, you know, I tried Google translate in the past, but this AI stuff is even, even, even better. And even I was just on a call last week with a with a big seller based in China Chinese based seller, doing 50 million a year or something like that and he said we're asking him questions about what you know what are some of the challenges? And he said it used to be, you know, writing listings for the Chinese, writing listings in English and trying to capture the essence of the culture and stuff. And he said that barrier is now gone because we can use AI to do it. What would you say to something like that when you're hearing this you know I've kid you and you've heard it from others like, oh, is your business dead because AI is going to take over? What are you going to do next? You know you're going to go into vacuum cells or what are you going to do?
Jana:
I'm going to be an Amazon seller.
Kevin King:
Yeah, at least you got the data. You know what works and what doesn't.
Jana:
Hey, don't worry about me.
Kevin King:
You're good.
Jana:
I mean, this is a question I get asked.
Kevin King:
What do you say to that though? Because I don't think. I think a. My personal is. Ai is a great tool. It's great for brainstorming, it's great for maybe fine tuning something in certain cases, but it's not a substitute for the human. What are your thoughts on all that?
Jana:
Yeah, well, I think that I think AI is incredible and I think we're still you know, we're yet to see like all the possibilities and if it conquers the world and kill itself, but for now, I think what is very mesmerizing and what people really love it and use it. I mean, I use it like on everyday level, just like to help you around. It's all formulas, all of that just, you know, making my life easier. But when it comes to copywriting and translations, I understand that it's really fantastic when you like put like a prompt in AI and it comes out with a really new text, blog content listing, whatever, just because you tell them how to write it in a certain way. So I think it's great because AI tool creates something out of nothing and that is really great. I kind of got pretty tired of like AI content, especially like on LinkedIn, all these posts like they seem very repetitive. Now you can recognize a lot of the content that is being written by AI, just because people don't put too much effort into actually differentiating the content from other people. Like there's like this extension I use. It's called AIPRM and there you can literally like pick a style of a different content and it's going to be like salesly happy, analytical, journalistic, whatever, and then you can like kind of like get a different sort of like a vibe of the text that you read, but it's still very trackable by human eyes. So I don't have to like a go to a website that's going to like discover for me if this is AI content or not. So I now kind of see it being like very repetitive and it's not very creative. So I think that you would still need, if you want, if you want something which is average, it's good but average you can use AI. But I think if you want something that is creative and outside of the box, you would still need humans to put their effort into creating that sort of content. When it comes to translations, it's a bit different, because what we've discovered and I've tested about 10 to 15 tools and I've got a lot of like my LinkedIn is like full of like messages, like saying like hey, can we call up an RDI tool? We're trying to create new listings with translations in everything we've tested so far has not been that great. Actually, it would have taken us longer to fix those type of translations than to do them from scratch and you would also have to pay for that because nobody will do proof reading for free. But the problem was that if you put a product like, let's say, a title and bullets in these tools and then you click translate and you can have one and everybody says I know it's going to transcreate the content. It's not going to be word by word machine translation. It will transcreate the content but then it will maybe just transcreate the first three bullets and just like totally ignore the fourth and fifth bullet which might have very important information. So when you translate the content given to an AI from title to bullets, you're going to have 70% of the information you have in the source text because it's going to play around and create something out of nothing, like play around with what it's given. But AI tool will choose which segments of the text they're going to take to for translation and transcreation and localization and you can't control that. I mean you cannot control that 100% as of like right now. So sometimes in the brands don't speak the language. Usually they don't have the team which speak the language and a lot of times they will not even know that you don't have your biggest and the best quality translated in this other language. Like that's it? Just because AI tool kept all of these emojis at the beginning of bullets. You're like, wow, this is amazing, right, because there's no way for you to check that. And I think this is a big downside of AI right now when it comes to translations it's not following the source text close enough and it's definitely not. It doesn't have any keywords. I think keywords are a big problem. And then if you have to like Feed the keywords into AI, I mean, if it's gonna take a long time for you as well to do the keyword research, so you're not going to, you know, cut time, like on the research, the AI is not going to do any research for you. So all these tools are still they're still Having problems with integrating Keywords because they don't like the tool is not gonna log into helium tannin and then like, put the keywords in there, and also you will have to check what sort of keywords the a tool put I mean, there's so many parameters or, as you know, it's not only like search volume, you know and that tool is not going to go into your brand analytic reports and then like, integrate the top-selling keywords, and so I think that that is going to be still one of the biggest problems with AI not being consistent with the source text and not having the keywords that you, as like doing a manual research or anybody on your team, would do. I don't think it's. It's that there is a still very big issue. I think it's definitely going to be sold in the future, but I just think that's right now. I don't think it's good enough for you to just complete that, any human work at all.
Kevin King:
Yeah, I mean I'm using it to Find tune writing. So if if I'm not using it to go to AI and say, write me a story about me walking my dog and we saw squirrels and you know it started to rain or something, okay, and then AI makes it up, it's not very good. It'll make something up and so, like you say that it's okay, but you can tell, but we're all I'll use is I'll write the actual story and my words, the best that I can write it and I'm not, I'm not a bad writer and then I will paste that into AI and say can you rewrite this, keeping the same length and or maybe shorter in some cases, and add a little humor, add a little this or whatever, and it'll come back and rewrite it and Some of what it rewrites is actually damn good. Brainstorming it's like this is this is a better one. I mean, I did that in my newsletter a while back. There's I, you know, I talked about the balcony, barbie, and I put in and in balcony, barbie. I wrote the whole thing originally and I said something like she was on the, you know, she was on the balcony and she was talking to a guy who you know was fully dressed or something. I wrote it in those terms. So the AI, I changed that to say she was on the balcony, you know, feeling the breeze, and he didn't get the memo that clothing, clothes, were optional. So that was a better way to actually say it and so I used just that little chunk and then but I still rewrote it, but I used that. So from a brainstorming point of view, I think it's good with. Another example of this you say in the translation is when I was going getting my divorce. I'm still in the process of it, but it didn't. Luckily it didn't get too bad, too heated, but my wife, or Soon to be ex-wife, will not. She's from Columbia, she will not write to me or speak to me in English anymore. She, everything is done in Spanish by text, and so in her rationale is like in her mind was like this way. I know I'm saying it the way, I mean it, with my emotion and sorry if your translator.
Jana:
Messes it up.
Kevin King:
Sorry if you're. You know if you're throwing it, you don't understand or you're throwing it in the Google, at least from her point of view. She's like I said it the way I meant to say it and there's nothing. If you didn't understand it, that's not my problem, it's so. That's another good example. I mean, that's that's a of how things get lost, like you said, the emotions and the and things. When when I take Some big, long text where she's saying something all in Spanish and I I can read part of it, but a lot of it I don't understand. So I have to throw it into Google translator, into one of the tools, and I'll get the Gist, but it's it's not with the same emotion and it makes, like you said, change something up, and so that's where I think a lot of people don't quite understand the limitations on these tools and why you need somebody like ylt Translations to actually do this stuff for you and it's not going to go away. And if you want to do it half-ass, use the tools and get half ass sales. If you want good sales and to maximize your opportunity and potential, you need to use real humans. That actually no e-commerce, not just some Language translator service you found online that will do this for a hundred or fifty bucks. You know some guy in Chile Doing it. That's maybe can speak the language, but he's not versed in all the idiosyncrasies of e-commerce. So how do you guys stay on top of everything of what's Well, how you should be, how the German market is different than the US market and how the French and how all the little things that are changing? You know like right now in the US market, there's more AI being used for rankings. I mean, it used to be. Make sure you get the right keywords in there. Yeah, you could do people research of different countries, but now they're using semantic language and they're using all these different. The algorithms gotten much more sophisticated. Where you, it's not going to be so much just keyword based anymore, it's gonna be contextual based and make its own interpretation. How are you guys doing that?
Jana:
Yeah. So, yeah, I've done a lot of reading about bird, the Amazon Open, open source AI, and I think it's really fascinating how they're hoping to just Make like running shoes, like in a more like a semantic like the thing, because it's going to be also Nike shoes and I don't know like flat shoes, like just like under running shoes are gonna be so many more words and so many more Semantic meetings. I think it's absolutely fascinating. So I would definitely, for somebody comes to AI, I think this is going to be a game changer and I think this is something that everybody should get more Information on and get training on. And also, like I was like checking their website, you can get like training with bird and all of that. So we'll definitely like get a, get a look into that, because I think that's that is absolutely brilliant and I think it also gives you so much more opportunity and I think it depends on, like, how creative you get and how how broad this bird is going to be in their own like semantic meetings. So I think that this is going to be really interesting, but as it, for now, I think it's only available for us, so it's not that relevant to like what we do and unfortunately or fortunately for us, like international marketplaces are like Lighting years behind us when it comes to rules and all of that, because you can still keep your caps locked, like in bullets, and nobody's gonna take your listing down, and there's like a lot of things they're like against TOS and the US which you can get away with On other international marketplaces. We can still take advantage of that. So I think that a bird is an exciting model, but I'm just wondering what is it going to be available for In global marketplaces?
Kevin King:
Yeah, they're doing their training it. I saw something in there's four main languages they're using, but they're also using like 18 or something different, 15 or 18 different languages or something like that in the training to try to really fine tune it as well. It's going to be. Yeah, I agree, it's going to be interesting to see where where all that goes. But right now I think you're seeing, I think a lot more big companies come into space. I mean, you do you work with a lot of mom and pop, amazon folks and but you're seeing now I think you told me that more and more of these big brands are kind of waking up and saying, hey, we need to get our act together when it comes to expansion and these other marketplaces and really nailing our translation. We've had some flunky doing it for a while in the company or something. Now we need professionals to do this that understand e-commerce. Why do you think that is and what are you seeing in that realm?
Jana:
So I think I do a lot of like on LinkedIn. I post like I mean I'm going to, I'm going to say a lot about it. I'm just why I wish I had more videos on that. But I love to do like analysis of, like big brands and just like private label brands. I had a call a couple of days ago with a huge brand doing strong eight figures in US, but they're doing so badly in Europe, like, I think, like their biggest marketplaces in Italy, and it's like 4,000 euros a month, which is ridiculous compared to how much more they can do. So a lot of very big brands. They do not actually understand how things work on Amazon and they don't have a competent team among their employees that understands how something works and they all open have like an external consultant and just like aggregators. You know, I just like hire this and that just to help them. You know, like put things together. But they didn't have a competent team to kind of build the brands and, like you know, and sell them the way they should and just to have their full potential on Amazon as well. And then these big brands that they see like bunch of these, like private label sellers, basically sealing their sales but like how can this no name brand, why are they buying our baby diaper bag, their baby diaper bag, their baby diaper bag instead of ours? And we are, I don't know, like just I don't know like Kiko or like some other very huge brand and they kind of get upset because, like, they also want to conquer Amazon as well. So they now go like from retail and brick and mortar they want to go to Amazon and they all say like well, amazon is like so important for us. But they don't actually understand what it takes to win on Amazon and how they should do the content better, ppc and a bunch of other things, because they're still like kind of old school. But they want to move in this direction because they see that there is a lot of money on Amazon and they see like insane sales and you have like so many tools that can tell you that I'm sure their teams do a lot of research. And when they see that private label brand does one million a month or like one sole product, then they're just like what are we doing? So we've seen this year in the last seven, eight months, very, very big brands with huge catalogs saying like, hey, so we want to go all in like we've done these machine translations or like we've worked with several agencies before but we haven't actually seen any results. So now we want to do it the right way. We want to like find someone who actually knows Amazon, understands, like they're going to make a sales copy that will sell to the new audience, because we have all the numbers saying that this category is great. But we're not just seeing any results from it. And at first I thought like well, maybe this is just like one or two companies that kind of really you know, kind of understand the potential of Amazon and really kind of want to dive into that. But then, after like 10, 12, like very big brands and enterprises, I was sure that all of them have the similar story like why they want to improve and like sell and enhance their sales on Amazon as well, because I think for them that was like until very recently, was like an untapped market. They maybe they thought that they don't need to be on Amazon. But then also there's a certain personal FOMO as well and also seeing like how many other sales are being made from your product in your category and you are missing out on that just because you didn't have a somebody that is competent enough to help you build that Amazon side of your business.
Kevin King:
So you guys are not just here's my listing translate, you're actually helping your more full service where you'll help them optimize everything across the listing. It's not just here's my copy. Translate this for me. Thank you very much. But you go all the way into doing the keyword, deep dive into the keyword, research in that language and then helping them with the bullets and the description, the title and the normal stuff, but also a lot of the back end attributes and all that kind of stuff as well, right?
Jana:
Yeah, exactly Like we provide like a full service for your content to be optimized, to be to have everything your competitors don't have. So we kind of try to kind of position you better than your biggest competitor or we tried to put you in top three competitors on that marketplace. Sometimes it's like very challenging, but a lot of times it is not, because no matter how big this brand is and how well they're doing in the US on international marketplaces, they suck. And if you go and like do analysis of all the top competitors, you'll see that their content doesn't make a lot of sense and they miss out on the most keywords because their teams do not do keyword research for that marketplace ever. And this is something that you can definitely use and you can put it in your content and then you can be the product that will show up instead of them. And this is a potential that a lot of brands miss out on and it's basically leaving money on the table just because you don't want to enhance your content and keywords and they use those good keywords in your PPC campaigns and so on.
Kevin King:
What about translating American English to UK English? A lot of people think they can just take their American listing and just stick it over in the UK. Are they speaking English? I don't need a translation. I would argue different.
Jana:
Yeah, I would also argue different.
Kevin King:
You can share a little bit of insight there, maybe even a couple interesting examples of how that you actually need translation for the UK from the US.
Jana:
Yeah, so this is David Iverback already mentioned. So we had a seller and she was selling this product and she just copy paste, like the US content to UK and then she just let it, let it roll. And six, seven months later she reached out to us and she was like so I think my listing is not great because obviously I've been ranked for different things other than this product, and can you help me out? So we did an analysis of her listing and what it turned out to be is that the word diapers, which is kids diapers in the US, actually is the word that used for adult diapers in the UK. So she was ranked for adult diapers, not kids diapers. So like something completely opposite than what she intended to. And the whole keyword list that she had the US was literally maybe 10% of what you should have used in the UK. So, for instance, she had keywords such as changing state, like baby diaper changing stations, which you don't have in the UK, like they don't have these changing stations as as you do in the US. Or baby shower gifts, like you don't have baby shower gifts in the UK is the popular demand. There were nowhere to be found when we did a keyword research and there were just like so many things. And then also she had also like Spanish keywords because because the Hispanic population is going to have a lot of Spanish keyword results in your US keyword research and she also put that in her PPC campaigns and everywhere in UK, which was absurd because, like these search results, they do not show up in in Spanish on the UK marketplace because they have a different population of people living there. So she made she really did not do a great job and she spent a lot of money and worth thinking, she spent a lot of time on that, just having copy pasted her listing from US and UK, and you would think like well, you know, it's like it's the same language, like why should I do anything? And I'm sure the keywords are the same. You know, sometimes the keywords are like 90% of the same, but then you're like missing out on like 10% of keyword that you're not going to have in your listing. So what I have to say is that if you don't want to localize, just like, make sure that you have all the right, all the right keywords. You know, but like even like we take it as far as like how people speak in the States, you would say in, like in Pennsylvania you're going to say book bag and then in New York you say backpack. You know, like, even inside of like the states, you have like differences and like people call things different names. So just like, imagine all like two completely separate countries that you know they use different localized words and different patterns. I think there's like what they call, like in Australia they call thongs, like they're called flip flops, I think, or something like that, which is, like you know, doesn't make any sense to any other US speaker.
Kevin King:
So diapers in the UK, or what for children are nappies right?
Jana:
nappies. Yes, you should have used the word nappies and, if you like, do the keyword like if you put diapers because a lot of people obviously do a lot of mistakes with that you will see diapers somewhere like in the middle, but then you will have like nappies all the way. So she couldn't just like type in diapers and she would have seen like why do I have these word nappies like all the way here? And you know it's something you can do on your own. You don't have to like pay for this or hire anyone. You just have to do your homework before you launch another marketplace.
Kevin King:
What do you guys charge for a listing if I come to you? Is it? Is it depend on how many you got a translator? What's just like a ballpark if I'm like, okay, I want to give this a shot and see what happens. I'm selling in Germany. My listing sucks. I'm gonna have a honest team help me out here. What? What am I looking at? Probably 300 bucks, 500 bucks, 1000 bucks. What? What's a?
Jana:
So we cannot. We can kind of really keep a competitive pricing. We're not cheap but we're not expensive. We're like somewhere in the middle. So everyone can afford us. So basically depends on how long your listing is, because we used to have like a flat fee for absolutely everyone, but now people tend to go crazy with like premium, a plus content. You can go to like 1500 words, so we can charge the same as, like, your listing has 700 words. So our pricing goes from like 100 bucks to 200 bucks, depending on like how how big, how long your your listing is. But it includes the whole packaging, includes type Bullets, a plus content, keyword research, all keywords and back on search terms and everything you need. Even we can include keyword databases, as it may be, but basically this is what's what's covered with 100 to 200 bucks. And and this is charged per parent, per language we don't charge her variations. So if you have one parent and 10 variations, we're just going to charge you for one product.
Kevin King:
Well, that's, that's very reasonable, that's cheaper than what.
Jana:
I've expected you to come back and say that's that's, that's a, that's no brainer, that's an offer you can't refuse, right there I mean if you have five a since two, five languages, it's going to be probably like 500 bucks, like not like one per language, but it's going to be $2500 for five a since four to five languages. But basically it's a one time investment in this product. You can optimize them every six months, but you can like search for like new keywords or yourself, when you have the first keywords, you can kind of just kind of put that keyword that we got for you and just like doing your research and healing time, you can get like, possibly, new keywords and you can insert those, which is which is something I recommend like every six months to do optimization, and nobody does that. So basically, let's say this is like a one time investment only. So it's like $2500 for five a since five languages and and this is everything you pay for and you can make like X345 amount of money based on this single investment you have because you fix your content. So it's really like when compared to all the PPC agency price you have to pay every month and like other charges you have, this is really something that, even if it doesn't work out, it's not like you blew a lot of money on it, honestly.
Kevin King:
What do you do packaging as well, and maybe like, if I have instructions or manuals for my product, do you do those as well?
Jana:
Yeah, we absolutely cover everything that has English language on it or any other language you want to get translated, which means, like manuals, packaging translation which is really important Full up, emails, inserts, storefront Anything you need translated, we can take care of it.
Kevin King:
Now you dealing with a lot of different people all over the world. What are you seeing are the best markets, in your opinion, for people to expand to? So, if I'm selling in the US, where should I go next? Canada and then Germany, or then Japan or the UK? Or what are you seeing based on your years of doing this? That would be a good strategy for someone who's thinking about expanding internationally, if they don't want to go all in right away.
Jana:
Yeah, well, I think like what's smart, like for the US brand is always to go to either like Canada or Mexico, because it's very close and it's very convenient. And this is what a lot of sellers do like it's very rare that somebody from the US hasn't sold in Mexico and then goes directly to Europe Like I haven't seen that. They do at least couple of products in Mexico to see how it goes. If they have like results, somewhat results, they decide to go to Europe. So this is what I've seen happen. So it's either Mexico or Canada, always free as brand. They don't do full catalogs, they do a couple of best sellers, see how it goes and then they're happy with that. They move forward to expansion to Europe. And when it comes to Europe, it's always going to be UK and Germany, like always. And now France, spain and Italy are the following marketplaces which are good, but Germany and UK are to do biggest ones and it's always like whatever usually like best sellers in the US are also going to be best sellers in Europe and in Germany. If you're not selling plastic toys plastic toys do not do that well in Germany, but wooden toys and everything that is kind of retro, old school, something that your grandparents I, used to play with. Europe is like very kind of like sustainable, friendly place, and then this is something that works insanely well in Europe, I would say. Wooden toys of all sorts are just a great category to be in.
Kevin King:
And at some point maybe you'll translate newsletters to right.
Jana:
Yeah, I want to see you translate balcony Barbie, and that will be very interesting.
Kevin King:
You're going to be speaking at the billion dollar seller summit in February and the virtual one, but so people will be able to catch you there and you've always got some great stuff. I remember one time you did a wasn't even about translations, is like you put all these hacks together or something like from you learn from all your clients and all your stuff, and it was like really, really cool stuff. So that's going to be exciting. But in the meantime, if someone wants to get a hold of you or find out more about your company or follow you or what's the best way to do that?
Jana:
So if you, if you guys, like some of the content I shared today. I share a lot of that on LinkedIn a lot of case studies, real time examples, live analysis of brands. I love doing that. You can follow me on LinkedIn. I'm building a community over there and hopefully I reach I don't know like 15,000 followers this year. I this kind of something I'm kind of really big on. I love LinkedIn, I love everyone, what's everyone doing over there, and also you are. You're welcome to check our website, which is wild tea dash, translations, calm, where you can see everything that we do, and apart from translation, is just what I mentioned, that we also offer this really interesting report that will help you decide which marketplace to sell on next. It's pretty unique. It's a manual report and it has a bunch of data that I'm sure that your team cannot, cannot do or perform because it's a different language there. Really good.
Kevin King:
How do I get that? It's on your website.
Jana:
It's on our website. Yeah, so we can go to a ylt-translations.com/amore. It's like this little more.
0:50:47 – Kevin King:
A M O R.
Jana:
No, a, m, all are. It stands for Amazon marketplace opportunity report. So we love to spread love international marketplaces with our little report.
Kevin King:
Awesome. So ylt-translations.com/amor
Jana:
Yes, correct.
Kevin King:
Awesome. Well, you're not really appreciate you coming on today and don't play so hard to get the next time, and what we'll have to have you back.
Jana:
We can always get you online. Thanks again for coming. Thanks so much for having.
Kevin King:
As you can see with the honor, there's several opportunities I mean tons of opportunities actually outside the United States. If you want to venture out and give the waters a test in Europe or Japan or anywhere else where Amazon has a marketplace and her company, ylt translations, is probably the best in the space that can help you make that transition smoothly and give you the best chance. So if you're thinking about doing that, go out there and give it a shot. We'll be back again next week with another episode. We've got the Russian Rainy act coming on Isabella Ritz next week, so it's going to be a great episode. So hopefully you'll be back for that next Thursday. In the meantime, don't forget billion dollars. Sellerscom is the newsletter and our words of wisdom. I'm going to part with you today with our who knows you is more important than success Is more important than who you know. Who knows you is more important than who you know. Have a great week. See you next Thursday.
---
Enjoy this episode? Want to be able to ask questions to Kevin King live in a small group with other 7 and 8-figure Amazon sellers? Join the Helium 10 Elite Mastermind and get monthly workshops, training, and networking calls with Kevin at h10.me/elite

Make sure to subscribe to the podcast on iTunes, Spotify, or wherever you listen to our podcast!

Want to absolutely start crushing it on eCommerce and make more money? Follow these steps for helpful resources to get started: