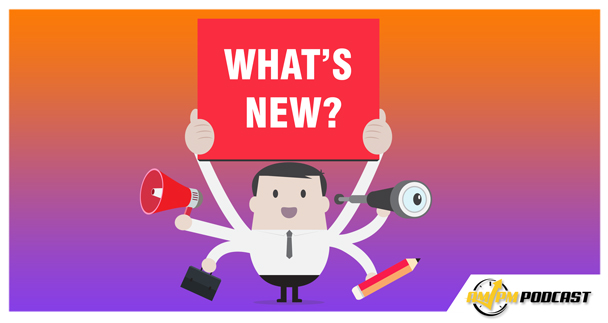 NEW AMAZON POLICY CHANGES: Topical Cream Changes, Social Media Coupons, & MORE! AMPM PODCAST EP 149
In episode 149 of the AMPM Podcast, host Manny Coats interviews FBA selling expert Norman Farrar about the recent developments in Amazon's product policies and new additions to Seller Central. Many of these changes include policy changes for topical products, Amazon cutting prices, and some new tools in Amazon Central dealing with social media coupons and digital coupons.
In this episode, Norman touches on many new changes with Amazon, including the following:
02:12 Topical Products Getting Delisted Due to Ingredients
06:00 New Tab in Amazon Seller Central: Social Media Coupons
11:12 New Digital Coupons Under "Advertising" in Seller Central
15:08 The Illuminati Mastermind
16:06 The Shop 'N' Save Fee Reduction & Amazon Cutting Prices
19:55 New Internet Trends Emerging in E-commerce
22:29 Protecting Yourself from Violating Facebook Terms of Service
26:08 New Shopify App "Live View"
To watch the video version of this episode of the AM/PM Podcast, check out our YouTube channel below: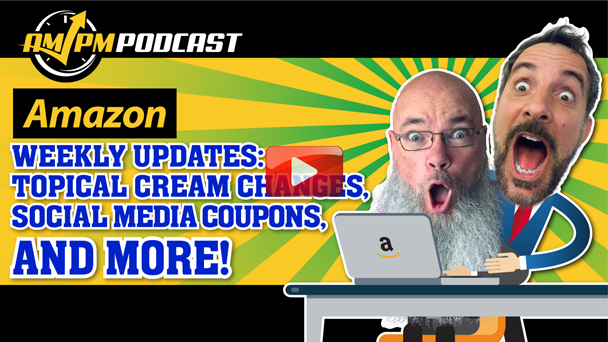 Enjoy the episode? If you found this episode helpful, be sure to check out our previous episodes for more insight into being a successful Amazon FBA Seller! Don't forget to Like us and join the conversation with over 22,000 prominent Sellers on Facebook and subscribe to our podcast!
Be sure to check out our latest content on our Instagram!
Ready to get serious about your Amazon FBA game? The Illuminati Mastermind offers monthly training for intermediate to advanced level sellers (not recommended for those new to Amazon) for advanced tips and tricks to help your sales climb higher. This program is designed for six, seven, and eight-figure sellers, so only serious sellers should apply! Reserve your seat today so you don't miss out on this helpful webinar! CLICK HERE TO FIND OUT HOW TO JOIN
Spend less & make more with the ultimate software tool suite for Amazon Sellers! Helium 10 offers 10+ tools that help you to optimize your listings better and increase sales with an easy-to-use system for one monthly membership price. CLICK HERE TO SIGN UP TODAY