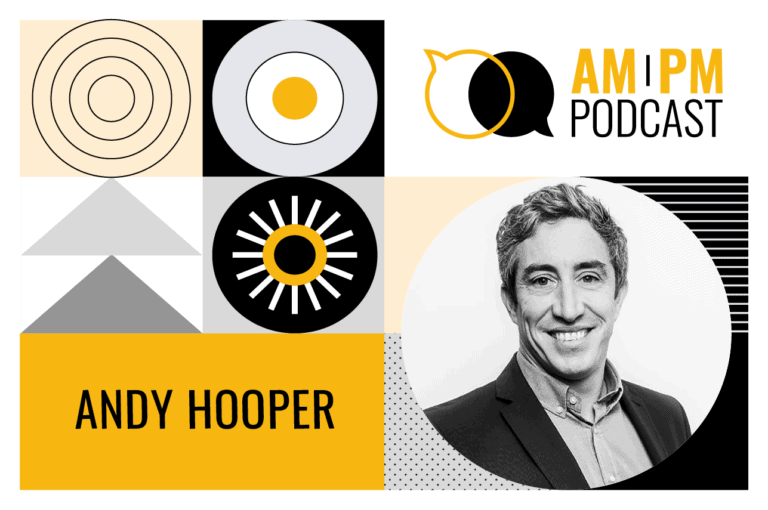 #361 – Overcoming Fears: US Amazon Sellers' Guide to European Expansion with Andy Hooper
In episode 261 of the AM/PM Podcast, Kevin and Andy discuss:
01:14 – Backstory And Start In E-commerce
02:58 – Helping Sellers Expand Internationally
04:01- A Big Change In VAT In 2016
07:47 – Brexit Came And How Did It Affect Sellers
09:42 – A Lot Of US Sellers Are Afraid To Expand To Europe
10:26 – The Complexity Of VAT In Europe
15:56 – The Cashflow Is Critical
19:30 – Differences Between US and EU Amazon Seller Centrals
19:57 – Idiosyncracies And Foreign Languages
23:24 – Listing Translations
25:34 – Expanding To EU: Test The Waters Or Go All-In?
32:25 – Market Research Before Expansion
33:55 – What Is The Competition Level In Europe?
37:44 – Breaking Down Other Non-Amazon EU Marketplaces
43:52 – Shipping, Logistics, & Operations Strategies
44:36 – All-In-One Service For Amazon Europe Expansion
53:53 – Formal B2B Invoices And VAT Receipts
55:04 – How To Reach Out To Andy Hooper
56:58 – This Week's Words Of Wisdom
Transcript
Kevin King:
Welcome to episode 361 of the AM/PM Podcast. In this episode, my guest is Andy Hooper from Global Ecom Experts. We're going to be talking about expanding to Europe and how you could potentially add up to 80 percent maybe even more to whatever you're doing in the US, to your total sales. Lots of great tips and strategies in this episode. I hope you enjoy it. Andy Hooper, welcome to the AM/PM Podcast. I'm excited to have you here and talk about some international selling today. How are you doing, man?
Andy:
I'm very good. Thank you very much for having me. It's exciting to be on the podcast. I've listened for very many years, so I'm pleased to be on.
Kevin King:
Awesome, I'm happy to have you here. You guys are some of the experts when it comes to expanding internationally. You're based I guess people can probably tell by the accent you're based over in the UK, correct?
Andy:
That's correct. We're based an hour south of London, in England.
Kevin King:
So how long have you been doing this e-commerce game? How long have you been involved with e-commerce?
Andy:
I started first I was flipping things on eBay, like a lot of people. I then started buying things from China and selling it on Amazon, and that was, I think, 2006, 7-ish time, sort of very, very early days, and I was buying things. Silicon watches is what I seem to end up selling the most of. I don't know how, why, whatever, and at the time between there and probably for the next 10 years or eight years, I was trying lots of different businesses. I've did dog walking, I did dog looking, looking after dogs when they went away, I was a wedding photographer, 3d printing, sports consultancy, amazon, ebay, lots of different things, and I never got to the echelons of good people like yourself, of selling you Significant sums, but I was doing about five grand a month. It was alongside 20 other things.
Kevin King:
Was this in the UK market or the US market, or both?
Andy:
UK market and it was more of a little side piece just tickling over. That's really all. It was, nothing major. And this business started really started sort of seven years ago when, in 2016, the VAT rules changed for overseas sellers selling on Amazon, and that's when this business idea, when everything else was going on, was like bang, this is the thing that's going to work.
Kevin King:
Awesome. So what made you decide to actually get into helping people expand internationally? I mean, were you selling internationally and saw some of the pain points, or did you have someone approach you or a partner or something? What led down from the little side hustle and flipping things and doing stuff to actually? I know you said with the VAT changes, but what really made you say, hey, you know what? I think we're going to go this direction now.
Andy:
So there was two things. One, I'm much better at service based businesses, things that I can see, touch and affect myself, like I can have a conversation with someone and have an influence over that. I feel like I can control that to a degree, whereas when I'm selling a product, I feel like it just goes into ether and that's not my skill set. I understand it, but it's not. I'm much better at service based businesses and what's happening was I was doing lots of different businesses, but I was looking for something that I could scowl and grow. Everyone who's got a business here will recognize some of those thought processes how do I get into something that I can scowl and blow up, basically? So in 2016, these rules changed. I could see the changes happening and I was like, well, I got in touch with some of the accounts and we basically came together and created this piece where, okay, we can sell this accounting piece for VAT for sellers overseas.
And it started off just doing VAT.
That's all.
It started off as and but because I'm a bit of an entrepreneur and a bit of a problem solver, as I was working with sellers, they were like, oh, I've got a problem with this, how do I do that and I was like, well, let me solve that for you Warehousing, or how do I expand to Europe.
And then, of course, over time, I educated myself, learned, bought in expertise, bought in different people around me that could support and help me do those pieces. So we ended up with this situation where, when a US seller wants to expand, we know and understand all the different pain points because all of our sellers over the years had been through every single one and as they went through them, we solved them and brought in expertise to be able to solve the problem basically. So it was a it's a culmination of probably five years work that got us to solve all the different bits in one. But learning from every single seller we worked with by doing podcasts or by talking to people, just meant that we understood that and then, by bringing in expertise, we solved those problems.
Kevin King:
But those that don't know or maybe they're newer to the space what was the big change in 2016 with VAT that happened?
Andy:
So in 2016, the UK government and European governments but led by the UK government first in December 2016, basically said if you're selling on a marketplace, the marketplace is responsible for the VAT unless they have your VAT number. So what was happening was it was sort of a bit like the Wild West, so people were selling from overseas on the UK, they were selling all their widgets and not giving any money to the UK government in returns of VAT, corporation tax or anything like that. So the government got a bit wistful and said well, mr Amazon, you are going to take the VAT number or we're going to make you pay the VAT. So Amazon very quickly went ah, seller, no VAT number, you need a VAT number. And that was the change. It wasn't the law changed, it was that the law made somebody else responsible. And at that point Amazon said you must have a VAT number. And that's when it started rolling in.
Kevin King:
Yeah, because I remember there was a lot of people that were playing by the rules. A lot of UK sellers were playing by the rules and paying their 20 some odd percent I don't know, it varies by country, but VAT and then a lot of the, especially from China. Some of the sellers from China were not paying that and had a huge price advantage and it was just tick. It was just ticking off a lot of sellers. I remember that it was unfair.
Andy:
Yeah, 100%, and that's exactly what happened, and it wasn't. I mean, it's two sides of that. One is unfair and two, if you are expanding into a new market, you want to make sure you're on a level playing field, and the second thing is the government. If you're selling your product in that government's region, they want to thank you for allowing you to sell that product in that region, and that comes in the form of tax. You know, I think that meant that what happened was it leveled the playing field for everybody, whether you UK seller, a US seller, a Chinese seller, whatever that looks like. All of a sudden, everyone was playing by the same rules.
Kevin King:
And at that point it was fairly easy because the UK was part of the EU and so it was easy to come in and actually expand out. And I remember a lot of people were actually you could ship into the UK and then they would, they would spread it out all over Europe. I mean, I think if they've gone back to some of that you can correct me if I'm wrong a little bit now. But then Brexit came and everything got thrown, everything changed again. So how has that affected sellers?
Andy:
I get to say that here in Europe sometimes we don't help ourselves. And what I mean by that is you know, you're quite right. You know, in the good days what happened is a seller would pull their stock into the UK and Amazon would if you're on the pan of you program, they would distribute it across Europe for you free of charge as well. I mean, like you know, they would take your stock and just distribute it and they would put it so they could get prime in every country to every set in every household to a degree. And that was epic.
Along comes Brexit. So Brexit for those that don't know was where the UK decided no longer wanted to be part of the European Union. So the union is basically a customs jurisdiction. That means that we all go by the same rules. So there was the free movement of goods between the UK and Europe and Europe back to the UK.
So we decided here in England or in the UK United Kingdom, that actually we decided that wasn't good news, that wasn't a good idea for us and we didn't want to do that, or 51% of the population did. So we decided we would go our separate ways with the union. So we've now got a situation where we're still part of Europe we have to say that but we're no longer part of the union, which means you can no longer send your stuff into the UK and distribute it throughout Europe and that's what you're alluding to, where it's sort of turned back on now. But, to be quite honest, it's just not worth it. The costs involved are too much. So what happens now is you need to send your products both into the UK and into Europe, into the European Union. So Netherlands is a strong point for most people. You send your goods into both of those and distribute accordingly, which has its pluses and its minuses, of course.
Kevin King:
A lot of people don't expand. A lot of people start in the US and they're afraid to expand to Europe. I mean, there's a number of reasons we'll talk about behind that, but one of those is just the complexities of the VATs. Vat is a different rate in every country, basically over there, and so a lot of, just like when European sellers come to the US in the old days before Amazon started collecting taxes here on behalf of the sellers. There's separate tax rates in every state, down to every municipality, if you want to really get granular about it. So that scares a lot of people too. So what are the rates? The VAT rates typically range from just from the UK to all of Europe. It's something between like 17% and like 26% or something like that, depending.
Andy:
Yeah, pretty much. I mean, it varies greatly. The way I always explain it to US sellers is that it's nearly no difference to Nexus. In some ways. You've just got. Every country is like a different state. They've all got their own little rules and regulations. Although the system and process in Europe is VAT value-added tax it's exactly the same. You've got sales tax. They're different, but someone's taking a tax, so that's the sort of way to look at it. It's no different to Nexus In Europe. Now, though, some of the countries are collecting the VAT on Amazon, so it's going much more towards that. But you're right, it's really complicated. People look at it and go do I need that hassle? It's difficult. It seems complex because every country's got their own rules.
Kevin King:
And that is different than for those of you that have not been in Europe or don't understand. In the United States the tax is added to the price. So if you see an item that's $19.95, then it's plus whatever the tax rate is of where you're at, usually anywhere from 5% to 9%, depending on the state. So you add that on, so your total price is, you know whatever. It is $21 after you add that tax on. But in Europe the VAT is baked in, so there is no tax added on the top. When you go to the cash register, the price on the sticker is the price on the sticker and it gets backed off of that, and that, I think, confuses some people as well 100%.
Andy:
That's in the Probably in the early days of the business. That was probably the number one thing that I used to explain on a daily basis. Was you, the sales price you're putting online Needs to include the VAT, because the VAT has to come out of that. It's exactly that and it is, you know, it's sort of seven typically for most Amazon sellers in most of the countries they're gonna be selling in it's sort of 18 to 21%. If you baked on that, if you sort of took that sort of average is a good.
Yes, there are some countries, as you mentioned, that are slightly outside some of those, but they're not in the majority in in the majority of Countries. So, but it is. That was the number one thing I used to sting and of course, people get confused by that and of course, that just over complicates the situation are well, I'm gonna expand, but I'll hold on a second. How does this work? And that's where you've got to work with Whoever you choose when you're expanding is to make sure you get someone that understands that now correct me, for I'm wrong, but don't you pay the VAT in advance, so like when you're importing, don't you?
Kevin King:
aren't you putting almost like a deposit down against the VAT and then when you actually make the sales, you can almost apply that as a credit back against it? Versus in the US, you pay the tax. They like trust you and just just pay us after the fact. There's some differences there, right? Can you explain that?
Andy:
Yeah, so when you're shipping into Europe either be the UK or the Union what happens is, as you go through customs, you're paying some fees on the way through. You've got the customs fees that you'll be well used to, that you'll have you wherever You're shipping into in the world, but you also have import VAT. So when you're importing into a, into a country, you have to pay VAT on the way in, exactly as you just said. Hey, I'm bringing these products in. Here's my, the VAT on these products coming in, and that gets minused off, whatever you owe them further down the line.
Now some countries are different to that, so you can postpone that VAT. In the UK, in the Netherlands and France at the moment, where actually some sellers Don't have to pay that import VAT anymore, you can postpone that and do that in your VAT return. So there are actually ways or countries now that you can do that. There are costs associated with that, as you'd expect. But yes, some countries you have to pay the import VAT on the way in. So you're losing money. But some are losing money is unfair to say, but you need to break that into your cash flow forecast to make sure you're You've got that that understood as well, as if you're going into the, as I say, the UK, netherlands or France, you can postpone that import VAT now if you're working with the right partners so if my, if my factories manufacturing cost is invoice costing on the bill, the lading is a 10, 10 euros, for example, and I'm bringing it into Germany, I'm gonna pay a VAT.
Kevin King:
If Germany's VAT is 21 percent I don't know what it is, but if it's 21 percent then I'm gonna pay another two, two euros, ten, 10 and ten cents basically on top of that right away. And then if I sell that product later on on UK I'm sorry, on Amazon Germany for 30 euros, then the tax is actually basically six euros, or I mean it's not quite that way, but it's basically six, six, zero. So I have a credit of the two, so I only have to pay four, right, is it something? I mean that's a really rough as ballpark estimate.
Andy:
That's exactly how that works as well, as if they ship him through the Netherlands and defer the VAT. They can put it into the Netherlands store in the Netherlands, don't pay the import VAT Still, ship into it into Amazon in Germany, no problems, and then just pay the VAT all at the Once the VAT returns done.
Kevin King:
Okay, so it's. So it's so if you want to, from a cash flow point of view, ship into like a 3pl or something and in the Netherlands, store it there and then disperse it from there, so at least you don't, you're paying that. You're paying the the VATs at the time of sell versus at the time of import.
Andy:
And, yeah, the cash flow is critical. We all know that in any business, let alone any commerce business, it's critical to you're getting new stock and spending money on ads or whatever else. So it's critical and actually, if there's ways that you can bypass some of that to make it better for yourself, then you should. And the Netherlands is one, france is another and the UK is is another, so you can do that. Obviously, if it goes into the UK, you can't then send it to Germany. You've got it makes it more complicated because of Brexit. So you would only ship if you was going to Germany, for example, into the Netherlands or France, and then fulfill from there. It's exactly that.
But no one wants to increase their cost by having a 3pl. You know it depends on your, your strategy and how much stock you're bringing in Whether that's going to be a cost-effective solution for you, because having you fulfillment stock local, in the local region Actually is really worthwhile. That, yeah, that's critical. You know. We all see that when you know Amazon changes the rules slightly and all of a sudden you know we can't get enough stock into Amazon, or it takes too long to get it there, or the logistic, or the Suez Canal gets blocked, or and the list goes on. You know, so it is. It's a good idea to have a 3p up, but it doesn't work for every model because, quite honestly, some people aren't shipping enough volume to make that work.
Kevin King:
We're some of the big if I'm. I've been selling on Amazon us for the last say, 10, eight years. I'm an old-school og seller on on FBA and I understand how Amazon us works, how seller central works. I does it work the exact same way in Europe or there's some little idiosyncrasies that are different? When it comes to like seller central and I know the US a lot oftentimes gets new features first. You know I get brand registry first or they get new features first and it kind of slowly gets rolled out and sometimes it never gets rolled out. What are some key differences that as a seller that I might need to understand just from the back end seller central side?
Andy:
so essentially, the beauty of Amazon is that Virtually the seller central's are virtually identical and I say virtually because there are some nuances, exactly as you've mentioned you. Some new features get rolled out in the US first and they don't come off. They never come at all. But most of the key things that you want are all in Europe, hundred percent. You know most of the things that you need and the beauty of it is is that when you look into Amazon seller central Europe, essentially it looks the same. Actually there's a few things that are slightly different, but you'd find your way. Anyone that was used to seller central would find their way around pretty quickly. That's the key thing.
The key difference is really unnecessarily about Seller central itself, because actually most of that's broadly similar is Understanding the nuances between the different countries of, for example, keywords. You know if you're selling across the whole of Europe, you need to understand that keywords need to be in the language that. You take Germany, for example, need German keywords. You can't have American or English keywords in there. Just doesn't work. Now, actually, there are some really good Tactics with that where you can utilize. You can understand which other countries are buying from Germany and put a foreign, other keywords in there, so it might be Romanian, for example. You might put those key words in. So it's not necessarily about how the differences of Seller central differ, because they're broadly the same and today will be different as it will be tomorrow, so there might be as nuances that's today but that might not be tomorrow.
The key difference really is how you think about your strategy with Seller central. As a case of having, you know, in your North American one You've got, you know Canada, us and Mexico as, whereas in Europe you know you've got Nine now and across those nine you've got nine different languages. That's really where you've got a switch your mindset and actually it creates a little bit more work. You know, because you've got those differences and it's more that side that needs to be thought about. The different pictures for different countries. You know you don't necessarily want the pictures to your US pictures. You might want different pictures in Germany, the UK and France, for example.
Kevin King:
So like if I'm selling in Germany, for example, that's not a native English speaking country, but a lot of especially younger generation speaks some English there. So should I be focusing only on German language or should I also have English words in my back end? Or is there a switch where they can actually switch between them? Or then, like you said, that people from Austria or Romania or somewhere might be actually buying out the German marketplace? I make sure I have, and I'm sure some other marketplaces. Should I have some of those keywords? Just like in the US we tell people put Spanish keywords because you know there's a huge Spanish speaking population in the US, you should have Spanish keywords in your English listing how much English is actually used in Europe when it comes to e-commerce.
Andy:
Not a lot is the answer. I mean some people will, but the bottom line is most of it is is Led by the native language in that region 100%. You know most of the Marketplaces are all in those countries. You just take Germany as a great example. You know a third of all sales on Amazon in Europe are in German for the German marketplace. A third is the UK and a third is the other marketplaces Broadly. Some products might be more in Germany, some products might be more in the UK, but you know so. But to answer your question about the English keywords, it wouldn't hurt to put the English keywords in those listings because you've already got them like why wouldn't you? Yeah, you're doubling down, so it's not. Don't do that. But the focus should be about the native language, not All the others, but the key wins. We've seen for some of our sellers is Take Germany example the Austria or the put or Romanian, or having those keywords in that listing. That's where we see some of the biggest wins coming from, because people don't do that.
Kevin King:
What about, like even in translating to British English from American English, if I'm going into the UK? I mean, there's a lot of idiosyncrasies. You know we have a parking lot, you have a car park, you know we there's, there's tons of a. You know you have a flat, we have an apartment. There's lots of things like that that need to be localized, and if it just translates Straight, sometimes it doesn't. It comes across as like a way this is not a natural, natural language listing and therefore people might lose trust. So what about those kinds of things?
Andy:
Yeah, exactly, it's exactly the same. Yeah, I mean. The best example I always give people is pants. So in in the US, in native tongue, pants is a garment you wear that might go from your waist all the way down to your feet. They're pants. In the UK, pants of what you wear underneath that garment, they're briefs, right. So some of the things are relatively natural, right. But you might be talking about pants and you're thinking you're selling, let's call it tracksuit bottoms. You have tracksuit bottoms right there, right that their pants. But to us, pants is what you wear underneath that. You briefs or boxes, you know. So that is exactly right. You've got to make sure that it's right for the tone, for the, for the country you're in a.
Kevin King:
So there's companies. Does your company help with those translations or do you work with someone that helps with that? So it's not just a straight off Google translator, ai translate, so it's really truly local helping with that.
Andy:
We always say so yes, we can help with that. Yes, there's three types of translation you should do when you're expanding. The first one I believe that the quicker you get to the market and the quicker you start making things happen is always good. So the first thing is is you've got 20 listings, just Google translate them today to get them done Right. You've got them two steps after that. I'm not saying you stick with that, because we've all seen a Google translate listing that we know is not right, so you don't want to be leaving that there any longer than you need to.
But there's two next steps. You've got a native tongue translation, which basically takes that listing and puts it into a native tongue. So the German listing you, take the UK listing you or English listing you and then put that into German. So a German, british, german, american person takes that listing and translates that. So it's native tongue. It's not AI, it's not. You know they do that first.
So you do that and then what you can start doing is running ads off the back of that, which starts also generating keywords, as everyone would do anyway, and start creating that presence. You then start generating keywords and from the next step is when you're then doing keyword research in those specific listings for that specific language. Because if you start thinking you've got, let's say, six key mark or five key marketplaces you've got to focus on, you know you want to focus your energy where you're selling products. You know if you put a listing up and it hasn't sold a single thing yet, but another listing is sold or keeps on selling products again and again and again, make sure you're focusing on the listing in the right place. Focus on the listing that's selling and making you money, not the listing that's not making you money. Work up to that step. So first one's free, second one's native tongue and the third one's a full sales and marketing copy of that listing in that language. And obviously all three of those come with a different cost, so you need to factor that in.
Kevin King:
So is there a way to actually test the waters in cost effectively in Europe, or is it pretty much you just need to do your homework and go all in?
Andy:
I think if you talk to 10 sellers or 10 people, they're all going to give you a different answer to that. Here's my take on it, though. So I believe that in order for you to make money in Europe, to expand your brand successfully and we successfully expand brands in order for you to successfully expand, you need to go all in. That doesn't mean to say you've got to put your millions of pounds towards it, but you do need to put time, resource, resource and investment to make that happen 100%. You can't just dabble in the European market. It just doesn't work, and there's hundreds of sellers that we've worked with in the past have expanded and dipped their toe in. They've got 100 skews and they've put one skewer across or two skews across, or whatever. That looks like People that don't put the time and investment into it. It doesn't work 100%, but there is a way of doing it so that it doesn't break the bank as well. Because you don't want to. You've got 100 skews. Let's say you don't always want to put 100 skews and put that investment across because you don't want to necessarily risk, and it's all about risk. We're business owners, we've got risk to consider and we want to make sure that we're spreading that risk but at the same time, putting our investment in the places that's going to make us the biggest return. So how we typically talk to sellers on that is when you're expanding, you should expand Depending on your brand and what your brand is doing. You should take your top hero products to start with and expand with those first. Expand with those and expand into the UK, germany and the Netherlands and I'll explain about why those are a bit later but expand to those three first, expand to those three first and focus on getting it right in a small number of locations.
Because you briefly talked about, or we talked about earlier, the European fulfillment network. From Germany you can sell to all the other countries. You don't need to be selling, you don't need to have stock in every single country. So what some people say is you need to be on panning, you have your stock in every single country and that's one way. But all that happens is is you end up spending money on VAT returns when you're not selling products in those countries. There's just no point on that. It's just a waste of money. You're better off making sure your investment is split across two thirds of Amazon, which is the UK and then Germany and, focusing on that market, first Build those two up and as you build that up, you can then expand to the markets where you see growth, one by one, and that's the best strategy for sellers we see.
Kevin King:
A lot of people say. The Americans say that it's easiest to expand to the UK first because it's the same language. Do you follow that? That that should be your first. Like you said, those three countries the Netherlands, germany and the UK should be your focus in the beginning. But if you want to just take it even slower than that, should you start with the UK first, and so the native English is much more similar, much more easier. Or should you start with Germany first? That covers two thirds of Europe basically, instead of one third of Europe, because Germany connects, so third, like you said, and then they covers the other third can ship from there.
Andy:
We've worked with over 2000 sellers. The data tells us this. The ones that expand to just the UK, they tend to find that the market then isn't big enough for what they're selling in the US. So if you expand successfully across Europe, you would see after two to three years, 80% of your sales in the US. If you, as a really good seller, following all the different strategies and that's not selling just on Amazon, you would need to on the channel. So what we see is the people that expand just to the UK are the ones that typically don't succeed.
That doesn't mean to say that you shouldn't launch there first, for the reasons you've exactly said, because if you launch into the UK first, you can get that piece because it's all in English, right, yes, you might need to change some words, but the broadly you're going to understand the market. In broad terms, the problem is it's not a big enough market for you to go. I'm excited, and that's for e-com sellers. They want to be excited. So what happens is that's why we then say use Germany, because then Germany, you can focus on Germany, which takes another third. That gives you two thirds. You take the German and you can focus on the German translations.
The problem with going to Germany first is, what happens is is you're in Germany and then you feel compelled to do 10 other languages and what happens is you then get distracted by doing French, italian, spanish, polish, romanian and everything else, when actually you just need to focus on core activities that's going to generate income, which is German. So that's why the UK Germany piece is a no brainer one. You've already got the UK listings makes sense. Yes, you've got to change some tweaks and words and the keywords might be different. You do need to focus that on that. But Germany is the only then translation you need to do, because that then gives you that access. So that's why we suggest doing those two first.
Would Germany be better than the UK first? The problem is is a barrier, because when you're expanding to Germany first, you're like I've got this hassle with German translations and it increases the cost, and anything you can do to keep the cost to a minimum is what you're trying to do. So that's why we said typically suggest the UK surely, followed by Germany, and why we say normally Germany surely after is because it's quicker to get a VAT number in the UK than it is Germany. So what happens is you're launching both at the same time, register for VAT at the same time, but actually the UK VAT number comes through first, so you get UK sorted. Germany comes a month or two after, and then you've got time to then launch in Germany at the same time as well. And that's how it staggered.
Kevin King:
So there's a lot of product differences too. I mean there's a lot of people that may have success in the US, either because US Americans like that particular type of product, or it could be because of a competition level or some other factors and then they expand that to Germany. I mean, like take walking sticks, you know, I mean walking hiking sticks are hugely popular in Germany that's probably like the garlic press of the US or something but in the US they're not not so popular. So what things do people need to look at when it comes to? I'm very successful in the US selling this product, but it may or may not work for either competitive reasons or for just cultural reasons in Europe. So how many people get caught off guard on that and what should they be looking for?
Andy:
So the first thing to say is, before you do any expansion, you need to do your market research. You need to understand the European market. Is anyone selling this product? Who are the competitors? What does the culture say about this product? You've got to do the research because we've definitely seen exactly sellers that have expanded. You know we had one seller that expanded and their core business was sit-on-top lawnmowers and accessories for that.
Now in the States that's quite big business, but in Europe the garden sizes, our lawns are much smaller, so actually hardly anyone other than commercial have got sit-on-top lawnmowers. So that's a great example of a difference where the US market is just always going to be significantly larger than what it is over here. Fur products you can't do those shooting products. There's cultural things that are just completely different here in Europe as opposed to the US. So you need to do that market research first before you expand using products like helium 10 and that can help you to understand what that market looks like. And I think that's really, really key that people have got to do that. But there's two things to that. You've got what the data tells you and you've got what local insights tells you. So you need to know those local insights to see what that looks like.
Kevin King:
What about competition level? A lot of people say the US market is the most competitive, and I believe it probably is. But when it comes to Europe, what are the cakewalk marketplaces and the ones that are a little bit actually tougher to get traction in, Especially with Germany? The German mentality on leaving reviews it's like pulling teeth to get them to leave a review, or they're super critical If your quality is one millimeter off. They're going to complain till the end of time versus and little things like that. What are some of the little nuances on that that people need to be aware of?
Andy:
I think the key thing that's an advantage now that there wasn't is that you can now transfer your reviews from the US over to Europe. So before, what used to happen is but they're in English though, right.
They are in English. Yes, but those reviews come over. What used to happen is the first 10 would show, and when you get 10 reviews in Europe, your US reviews would just get thrown out and you'd be left with European reviews, whereas now they do transfer, I appreciate. Yes, they're only in the language in which they've been left, so there's a nuance there, but you can transfer those.
Kevin King:
Is it just the reviews or the star ratings as well?
Andy:
Now you can see both. So you can see both come through and it does tell you which country they're coming from, but it's showing that you've got the backup of that. That's the key thing. You're seeing the power of reviews. Is it harder to get reviews? Yes, there's less returns in Europe. There's the good news we don't send anything anywhere near as much back as you do over in the States, and there's only 2% of US sellers have actually expanded. So 2% of US of Amazon sellers, I should say. I don't know the stats for the others. So there's a massive opportunity to expand.
But for every single person listening to this, with their brands, their nuance of their product, it's going to be completely different. But there's lots of different things that people should look at. I think the key thing is not necessarily that compliance is a big thing for products. So people need to make sure their product is compliant before they expand. So, from a product side, the big thing that we see people get caught out on most is that the product they expand with the product, but they've not done any compliance on it. Now touch words. Your product hasn't done any damage or any harm to anyone in the US. The chances, therefore, of the same thing happening in another country is highly unlikely, because we're all humans and the same process should happen. That's a given. But the laws and regulations are slightly different. So they're the things that catch people out the most and they're the things that people need to make sure they solve.
Kevin King:
Yeah, in the US a lot of times you can get away with bringing something in that's not fully compliant versus, like you said, in Europe. That's not the case at all. It's a little bit different there. So, yeah, you got to make sure A lot of times when you go to Chinese factories, the factories always they don't have UL list, they're not UL certified, they're CE certified for Europe because they have to be, because otherwise they absolutely cannot sell versus UL. You're supposed to be in the US but a lot of times people skirt that and actually don't do that.
Now here in the US most people start off on Amazon and they get this idea that, hey, I need to be omnichannel, I need to diversify, I need to not all put all my eggs in one basket, even though Amazon is the bulk of their eggs. So the other baskets are fairly small here, like Walmart and so on. What about in Europe? What are the? Like you said earlier, about 80 percent. If you expanded all over Europe, you could and you added some of the other marketplaces that are in Europe, you could expect to hopefully achieve about 80 percent of what you might do in the US by combining that. So those other marketplaces that people might need to be aware of, and how difficult are those to actually expand into.
Andy:
So they all come, like in the US. They all come with varying degrees of size and success. So you typically successful clients 50 percent will come from Amazon. 30 percent will come from other marketplaces. Amazon isn't the biggest marketplace in every single country, so there are some countries there are other marketplaces are much bigger. 100 percent. Common countries are going to have different things and also depends on the products you sell. Do you sell supplements or do you sell home goods or do you sell DIY products? So it depends on the products you sell. It's going to differ. Depends on which marketplace you want to be on. 100 percent.
But the omnichannel approach is where we see that our clients e-cow that little extra percent here and there. Some marketplaces have a lot more success than others. 100 percent and it's like anything the more work you put into it, the more reward you get. But there's a risk. There's a balance between reward and effort and you've got to make sure you're putting the right effort into the right places. So the big ones that we see, as some of the ones you would probably have heard of, are eBay. You know eBay across Europe has some real success in different countries. So you need to consider that and especially for things like returns and things like that. Ebay works really really well. So that's one thing.
In other countries in the UK, you've got on-buy really really strong presence now going from strength to strength. But when you look at the monthly users the monthly users in comparison to some of the other sites is just blending into insignificance, so. But in Germany you've got real and auto. In France you've got CD discount. In Netherlands you've got boldcom. In Poland you've got Zalando.
So in all these different countries you've got these other marketplaces. Now the first thing to say is you should be listed on them 100%. If you've got your stock in somebody else's warehouse in a 3PL, by putting your listings on those marketplaces, even if you're not pushing it particularly hard, you will see some sales and every time you sell something out of somebody else's warehouse, you're not paying for that stock in that warehouse. So it's a great way of getting cash flow back into the business quicker. But the honest answer is, like the US, some marketplaces have a lot more success than others and, depending on your products, it's going to depend on what one's right for your product. But the balance is that across Europe you need to have an approach that's targeted, to have at least one more marketplace in every single country.
Kevin King:
What about people that say that you know what? I just can't cash flow this? I'm growing leaps and bounds in the US and I'm doing $30 million. I know someone's doing $30 million here in the US right now and they have no zero interest in expanding to Europe. They're like I got my hands full here. Now I'm going to set up a whole other animal where I got to manage all these other channels and do all these translations and I got to foot the bill for a whole other set of inventory. That could be, like you said, as much as 80% of what I'm doing here. What would you say to those people? Are there other solutions to that? Are there ways to help them on that? Is there Amazon lending in Europe? Anybody that specializes in helping on that side of things?
Andy:
Yeah, there's loads of programs to help finance that stuff if you want to. Without any shadow of a doubt, there's a lot of companies that do the finance out of your Amazon account and all that sort of stuff and you can do your Europe expansion from your US funds. They will do that. There's no problem with that. Amazon actually has a program itself where what they'll do is they'll reimburse you up to 40,000 pounds in the first. I think it's two years of yourselves in your expansion. I can't remember the name of the program. I'll get it up and we can put it in the notes after. But there's a program that Amazon's got, but you've still got to foot the bill up front with that program and then they give it back to you later, whereas there are other people that will do it in a different way so you could get the lending.
The bottom line is that if your US business is growing significantly year on year and you're going leaps and bounds, there's two ways to look at that. One brilliant carry on going, keep on attacking it and doing a friggin' awesome job. Number one Secondly you need to be aware of where your products are being made, to constantly track to see if anybody else is going to the same factory, get the same products made and selling them in Europe without you even knowing. Because if you've done a good job in the US, I can 100% guarantee that someone is thinking of copying that and putting that in Europe. And if you're not doing it, somebody else is going to. Now, depending on your products and your brand, that might be okay. If you are white labelling a product, it might not be so much of a problem. If you've invented your own product and it's a you, it's not a me too product, it's your product. You want to make sure that your brand and you as a company have got that right in Europe. So you might want to.
There's two sides to it, isn't there? One is you might not want to, but you might have to, and that's the balance that you get into. And then the next thing is everyone's like well, this is just too complicated, it's too expensive, etc. Etc. Etc. You know I've heard all of those over the time and I could argue with all of those in different ways.
But in order to expand, you've got two costs. You've got three costs. Apologies, you've got one. You've got your expansion costs setting up your VAT, setting up services that you need in the region. Number one, number two you've got your inventory costs. And number three, you've got your shipping costs. Now I know a lot of e-commerce sellers right now that have got overstock in the US market. They're overstocked because they have been. They're slowly selling through it. Well, actually, why not use that overstock to expand to Europe? You haven't got any inventory, but you've got the shipping cost, so there are ways around those things. To think about how you could expand successfully. It doesn't have to be new inventory. It could be inventory that you've got overstock. That's not always a good solution because you're paying tax and duty on it twice and I get all of those things, but realistically they're your three costs. In order to expand, our typical client's expansion is to set up in the UK, germany and Netherlands, for an Amazon seller is broadly £6,000.
Kevin King:
About $8,500 or so.
Andy:
Right, you're doing $30 million, right, and for $10,000, let's round it up to make you it depends on which way you look at it $10,000 to get set up and get started in the European market. I don't think that's a bad deal. I think it's a relatively easy way. But you won't get that if you're working with 20 different service providers, because you'll need a service provider for this, one service provider for that, service provider for this. And that's where it starts to get really complicated, because then you're then thinking I need my finance person to talk here, I need my inventory guide to talk here, I need my logistics person to talk here, and all of a sudden you know $30 million business has got these different departments just working up the process. It's about how you bring that all into one and coordinate that point to make that easy for yourself, and that's what people should be thinking about doing.
Kevin King:
And you mentioned, like if you have some overstock in the US just to ship it over, that could be one option. But should people bring you get the double taxation, I guess, if you bring it into the US and then you farm some of that out to the UK or Germany or wherever, how about on shipping? I mean, is there any differences on shipping times? I mean, we all know that from China to the US it's roughly three weeks or so on the water. But when you're coming from China or Southeast Asia over to Europe it's either coming by sea and going through, like the Suez Canal, and coming up to a lot of times you know one of the ports in the Netherlands or Hamburg or something all the way up there or it's coming by train across. You know one of the freight trains across from China. What are some of the lead times? Are they any difference or any things that you need to consider when it comes to that?
Andy:
So sea four weeks from China into UK or Netherlands. We suggest, when you're expanding over, don't even bother going into Hamburg and Germany, paying in the backside, getting through German customs can just be problematic, hence why Netherlands is typically the route most of our clients go through. So UK and Netherlands is typically four weeks give or take. Some ships are slightly quicker, some are slightly longer and that will depend on the cost you pay per container. But container prices, as we've all seen, have come right down anyway, the cost of. In fact we look at a cost of container now and think it's cheap. It still isn't cheap compared to where it was two years ago, but we now look at it and think it's cheap. But yeah, it's about four weeks.
It's the cheapest way of doing it is by boat. You know as it will be to the US. You can send it via train. It's slightly quicker, slightly more expensive and obviously you can fly it. It's a lot more expensive but it's a lot quicker. When people expand, actually when you're looking at getting those products first into the market, actually some of our sellers are really ready to go. What they typically do is they'll air freight a pallet or two over and they'll send the rest by ship. What they're then doing is they're able to start the process of getting stuck into FBA, start getting orders and start trickling the orders through and building a use and sales velocity in time for the boat to get here and off they go. And some people do less than contain a load Doesn't mean say you've got to do a container by the way.
Kevin King:
What about customer service? I mean, I've been selling throughout Europe, I've got all these languages, I've got to answer customer service emails, and how are people handling that?
Andy:
So a lot of our key clients basically just outsource that piece when you are working in a different time zone and everything else. You just need someone to take control of some of that stuff you need. What I typically talk to our clients about is you are an Amazon seller. You know how to dial in your products. Let's take your person who talks about you doing $30 million. Right, they know how to dial in their products on Amazon. They don't need someone in the UK to dial in their products on Amazon. In the UK. They need some support and guidance for things like daily customer service, some nuances on the day-to-day running of the account, answering questions 100% that's what they need. What they don't need is someone dialing in that, but they need that piece.
So, typically, outsource that piece, pay someone a small amount of money to do that piece in house, in region, and you focus on the tactics, because the bit that people need to outsource and we can hear this on podcasts and you've probably heard this on your podcast outsource the bits that are the most painful, right? So let's talk about Europe. Outsource the day-to-day management in Europe. You keep in control of the tactics. You outsource the logistics in Europe because it's the most painful. Outsource the compliance because it's painful, but you control the dial-in piece. That actually makes you the money and the bit that you can. That's gonna generate the income and the profit for the business and it's no different to Europe.
Kevin King:
What does your company actually do? So if I wanna expand to Europe and I don't wanna have all these different little agencies, like you said, why should I come to someone like you and what will you help me do? What are the steps if I wanna come to someone that's gonna pave the road for me?
Andy:
So what we do is we basically do all under one roof. So, instead of having 30 different agencies doing a different piece for you each, you've got 30 members of your staff working with different people, or however you wanna coordinate that. We pull that all under one roof for your European expansion so we can help you with all your compliance. So we come back to the VAT we talked about. We can solve all your VAT in the UK and Europe, but we can also do your product compliance, and the product compliance is critical in order to a successful expansion. You need to make sure your product is right for wherever you're launching. So we make sure we get all that piece sorted for you as well. There's a whole load of recycling tax that's coming up all over the different places right now as well. You need to bear that in mind as well. So the whole compliance we make sure your business is compliant and your products are compliant in the region. That's the first thing. The next thing is we solve all your logistics. We can ship your products from wherever they're made into our warehouses 3PLs in the UK and in Europe and we can then distribute those products either DTC or B2B into FBA, depending on what you need, and those warehouses can focus on your returns, reworks, relabeling, pick and pack and everything that you would need or you would typically use for your warehouses we're doing for you in the US, and then what we can do is we can then help you with the online distribution, the growth part of what you need. Where is the best place to put your products? What's the best market places? Which translations do you need? When do you need to do them?
And because we focus on successfully expanding brands and we can do it all under one roof, what we don't need to do is sell you one service and sell you all of that.
So, for example, let's take VAT, because we do VAT and we do everything else, we don't need to just sell you VAT. So a VAT company will say you need to be VAT registered in every country in Europe in order for you to expand into Europe. Well, that's not wrong, but it's not the best strategy. So what we would say is just do UK, germany and the Netherlands to start with and then, as you grow, we'll tell you when you need to do the other countries, because we want you to focus. Our goal is to successfully expand you, so it's not about selling you as much stuff right now to make as much money from you now. We want a long-term partnership with our clients so that we can help you grow, and if we sell you VAT in every country, you've got no money for ads and stock Makes no sense to us. So what we do is we do that all under one roof to keep it simple and easy.
Kevin King:
Like you said, on this VAT in every country there's thresholds right In each country that you actually don't have to do VAT reporting or filing until you hit these minimum thresholds right.
Andy:
Exactly that, yep. So you take Germany, you put your products in Germany and then, instead of Redstream, france, italy and Spain, and they're probably the three next ones most people do is that actually you can send your products from Germany into France and until you've reached a threshold you don't need to do anything different. But when you're getting close to that threshold we say, hey, you need to register in France now. Then what you can do, you register for VAT in France and then move your products into France FBA, so that you can then get prime next day delivery in France. But there's no point doing that till you see demand and if you're only getting that from one product, oh, is there a better way of doing that? So it's about a strategy of growing you step by step, not okay, let's just do pan-EU because we can get you in every country. That's not the best strategy.
Kevin King:
What about in Germany? There's something this is all over Europe I know. In Germany especially there's something about invoices or something Like. In the US typically your email receipt is good enough for tax purposes, but in Europe a lot of times it's gotta be more of a formal invoice. And I know like in Germany at one point there were like lawyers that were going around and for some of the sellers that weren't actually supplying the formal invoices, they were actually going after them for violations and hitting them for a lot of money. Do you know anything about that?
Andy:
So most of that was around B2B invoicing. So when you are invoicing a company in Europe, you need to give them a VAT receipt and if you've not ticked the button that says send VAT receipt to that customer, that customer doesn't get a VAT receipt. So what happens is is the customer doesn't get a VAT receipt, they can't claim back the VAT as a business purchase, because as a business, you can claim back the VAT you've paid on a product. So what happens is is they all? They will look. Everyone was sort of emailing people saying hi, I need an invoice that's got VAT on it, and they're like I don't really know how to do that, but all it is is a button. I mean all of these things, all of these settings in Seller Central. You talked about differences in Seller Central. Here's a great example of one. It's just a button, you press send VAT invoice to business customers and they just get a business invoice, like it's literally a button. But of course, unless you know that it's irrelevant, you don't know that, do you?
Kevin King:
Awesome, wendy. It's been a great speaking with you today. This has been some excellent information. If people want to find out more about you guys, or reach out and maybe even look into working with you to expand over to Europe, how would they go about doing that?
Andy:
So there's a couple of different ways. If you go to Google and Google Global E-commerce Experts, we're gonna come up. There's the good news. If you go to our website, google us, go to our website forward slash podcast. There's a download there. It's not behind any paid wall, you don't need to put your email address in, it's not like that and you can download our seven step guide on how to successfully expand and it's got all the information. You'd be able to go away and do it yourself. Or, if you want to contact us to help you with that, obviously we'd be delighted to do that. We're here to successfully expand brands and that's what we're here to do. So you can hook us up there and, of course, on all the usual social channels. Plus, we've got a podcast that you can get us on as well, there's g globale-commerceexperts.com/podcast. globale-commerceexperts.com/podcast.
Kevin King:
Awesome, Wandy. Thanks again, man. I really appreciate it. It's been some valuable and excellent information. Thanks again.
Andy:
No problem. Thank you very much for your time, thanks for the listeners and hopefully you've got some value from it.
Kevin King:
Hopefully, my talk with Andy here has helped you get some ideas on what it might take to expand to Europe, and it should be something that you should consider when the time is right and when you're ready to perhaps almost double your business by expanding across the pond. We'll be back again next week with another great episode, but in the meantime, be sure to hit that subscribe button, go back and listen to old episodes if you haven't downloaded them and listened to them yet. All the way back to June of 2022 is when I started hosting the AMPN podcast, so a little over a year now. So there's lots of great episodes for you to go back to listen to if you are new to the AMPN podcast. Otherwise, we'll see you again next week, but before we go, I've got some words of wisdom for you. You know stories make you thirsty, but copy tells you where to buy a drink. That's from the copywriter, Jim Edwards. Stories make you thirsty. Copy tells you where to buy a drink. See you again next week.
---
Enjoy this episode? Want to be able to ask questions to Kevin King live in a small group with other 7 and 8-figure Amazon sellers?  Join the Helium 10 Elite Mastermind and get monthly workshops, training, and networking calls with Kevin at h10.me/elite

Make sure to subscribe to the podcast on iTunes, Spotify, or wherever you listen to our podcast!

Want to absolutely start crushing it on eCommerce and make more money? Follow these steps for helpful resources to get started: