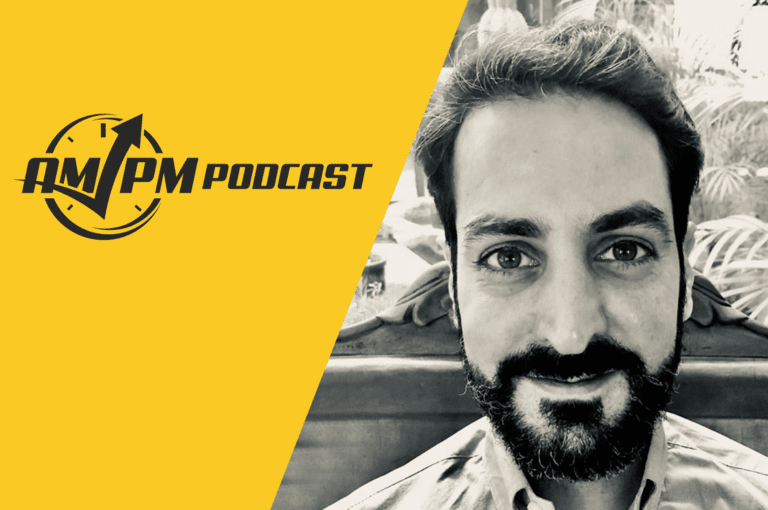 The Latest On Sourcing In Mexico And Why Is It Heating Up – 285
In episode 285 of the AM/PM Podcast, Tim and Omer discuss:
02:00 – Tim's Experience Sourcing Products From Latin America
04:00 – What Going On In Mexico?
07:15 – The Trends Have Been Changing In The Past 10 Years
08:20 – Finding More Options For Manufacturing Is Important
10:30 – The Difference Between China And Mexico
16:00 – What Product Categories Can Be Manufactured In Mexico?
21:30 – The Overall Price Is Competitive With China
23:00 – Investments In Modernizing Technology
25:10 – Government Support For Mexican Suppliers
27:00 – The Biggest Mistakes Sellers Make When Finding Suppliers In Mexico
33:00 – What Categories Can Be Sourced In Mexico In The Future?
35:00 – The Most Exciting Thing About Mexico For The E-commerce Community
35:45 – How To Connect And Get In Touch With Omer
37:30 – Personal Relationships And How It Can Help You Succeed
Transcript
Tim Jordan:
Everybody in the e-commerce world is talking about supply chain and there's a lot of focus on Mexico, but a lot of people don't understand what they're dealing with, how to do it right, or maybe when to stay out completely. Today's guest is an expert in sourcing from Mexico. That is literally his life's passion right now is helping entrepreneurs in small businesses, specifically e-commerce business. This is figuring out how to do it, right. It's gonna be a great episode. Listen to the end and here we go. Hey, everybody, welcome to another episode of the AM/PM Podcast. I'm your host, Tim Jordan and today we are talking about sourcing. Now, this is one of the most, I don't know, challenging, but also relevant topics in the whole e-commerce game because we come up with great ideas, we can figure how to sell it, but if we can't get the products, the whole business goes caput as they say.
Tim Jordan:
When I started sourcing early on my private label game, I was sourcing mostly in China, and I think that's kind of the origin story of most people. But I always had an interest in Latin America. Many of you know that I had a company even based in Guatemala and Central America, we tried to do the sourcing thing. It wasn't a raising success. We had some successes, but there were a lot of hard lessons we had to learn. There were a lot of differences in culture that we didn't understand going into it and it was tough, it was tough to scale up. Years later, this crazy thing called the Trump tariffs happened and items that were being exported from China into the US. Some of them became a lot more expensive and people started thinking, Hey, we need to find alternative sourcing locations.
Tim Jordan:
Then when COVID happened, especially in all the supply chain, slowdowns and price increases, especially from China started happening. Everybody started thinking, Hey, we need to source elsewhere. So I did an episode about sourcing from Mexico maybe a year ago, a little more than a year ago. A lot of things have changed since then. So I thought it'd be great to talk about it again because now all eyes are focused on Mexico. Now what I was saying earlier that I already had an interest there, it's true. This isn't a brand new thing. This isn't something that based on COVID or based on the tariffs is relevant. Now, it was always an interest. It was always something we needed to learn about. It's just been amplified now. But I don't know a whole lot about it. So in this episode, I've brought in a buddy who literally does this for a living and not just sourcing, not just finding products, but he specifically works with e-commerce sellers and small businesses. So his content and his insight should be extremely relevant to us. So welcome to the podcast, Omer Dar.
Omer:
Hi Tim, how are you?
Tim Jordan:
I'm good. So, Omer, you have a company that's called Witrek, and you were actually introduced to me by a very good friend of our community and said, Hey, you need to talk to Omer. And right now you're currently looking at potentially doing a project for me personally. Right?
Omer:
Absolutely. Hopefully, you'll be there very happy with what we have.
Tim Jordan:
I hope so too. Make it real cheap. No, I'm kidding. But you were suggested to me by somebody I trust, which means a lot because there are a lot of people that claim to know how to source or claim to know how define products, but it's actually rare that someone really does. So I wanted to have you on to educate me as well as our audience about what's on in Mexico. I know that there are some best practices, some things to avoid, not every product is good for Mexico. And also just in the past year, the entire landscape of sourcing there has massively changed. So I'd kinda like to get like the most recent update from the last year, but first off, tell us how you got into this position. Give us the intro to kind of what you're doing now. And kind of give us the credibility speech, why your content is so good and why you know what you're talking about.
Omer:
Absolutely. First of all, thank you for having me on the show. So my story begins in, Israel. I mean, Israeli, originally born and raised, and as you might know, most Israelis are entrepreneurs, and this was my career path for the past 20 or so years. I had multiple businesses. I know the pain of being an entrepreneur and the journey and how tough it is. So I think that many of your listeners are, are actually going through some of the issues that I went through, and sourcing is definitely one of the hardest things to do in order to get your product to the market. I have lived on four continents, worked in four or five countries, and had businesses worldwide. I lived in the US for 11 years in total and had a business there and it was the experiential marketing.
Omer:
And I think I know pretty much, the hurdles of working in the US and the issues that an entrepreneur has there. Three and a half years ago, I had opportunity to open a business in Mexico. And my idea was to serve the American market through throughout my 11 years living in the US, of course, I had a very big network of entrepreneurs. I was actually giving some lectures to young entrepreneurs. and one of the things that always came up were a few issues. The first one is building a team, which is very expensive in the US. The second one was sourcing. And when you are sourcing, how do you trust and how do you know that if when you pay the money, you actually get what you ask for.
Omer:
And I think these were the pain points that we were focused on, solving. And what I'm doing right now is actually solving those issues that I just discussed in order to give a much smoother journey for entrepreneurs, small, medium companies that are looking, outside of the US, or looking to move from, China because of all the geopolitical changes that we are seeing in the past few years. You mentioned last year and the changes in the Trump administration, I think the trend has changed in the last more than 10 years. I think Trump is only a change that was very visible and very apparent, but we started seeing changes years before. I think that when you look at China as a country, China is moving now from a manufacturing country to a leader in technology.
Omer:
And, the period of China as a manufacturer, I don't say it's going to be ending anytime soon, but it's definitely changing. There is a big change in the goals that the Chinese have, where they want to see themselves in 10, 15, 20 years. And, if you realize that this long term change that we are seeing right now, you understand that it's not going back. It's not one administration or the other that policy that changed what we are seeing. We just saw, cataliztor when Trump came into power and when the Corona happened. And now with the war in Ukraine that we are seeing that influenced the logistic cost and et cetera, et cetera. So I think that, focusing on Mexico and other manufacturing country and finding more options, worldwide is a very important, step for entrepreneurs for small medium companies. The big one already are doing those moves years ago. So Mexico is not new as you, said, is not new for manufacturing. the biggest automotive aerospace companies already moved here 10, 15 years ago. and only now the small medium companies realize that this is the time to make some changes.
Tim Jordan:
So there's a couple things there I wanna address the first is you gave a sales pitch for, diversifying, right? Like there's a lot of reasons why China has become less of the go-to, it's still the go-to, but it's dwindling in desire, so to speak to source from. So I understand that and I think we all agree that like, that's exciting to understand, but we do need to, and I'm gonna ask you this in a minute, like specifically talk about the differences between China and Mexico, because it's not all good and it's not all favorable. I think that we would be mistaken to assume that Mexico's gonna be the new China. And I think it would be unfair to tell people that like, we can completely outsource there. But the other thing you mentioned that I love is the specific implications for small and medium sized businesses.
Tim Jordan:
Because when we say, Hey, global sourcing or sourcing practices or manufacturing capabilities, the things that apply to large businesses like the automotive manufacturers don't apply to us, it's very different. So I think it's a really smart idea to be very specific, very specific in size, very specific in scope, and very specific in the type of sellers that, well, I say sellers, buyers, product buyers that are then gonna itself. So brand owners, and how they interact with manufacturers in a different place, because the parody, the matching up of the small businesses with maybe the small to medium size manufacturers is very, very important. And nobody's really talking about that. So first off, let's talk specifically about kind of the differences between China and Mexico can directly compete with and replace China? Does everything work from Mexico? Is Mexico the future China?
Omer:
I think not, I think to expect that there is a new China coming up is not realistic. China, I mean, their policy were very different than other countries in the world. They subsidized and supported their manufacturers. I don't think any company for decades
Tim Jordan:
That's been going on for 50 years.
Omer:
Correct. So I don't think we are seeing a new China, but I don't think that one country will replace China. But I think as, when we look, when we look globally on the manufacturing countries that are, growing up, whether it's Romania in Europe, whether it's, Vietnam in the far east, Mexico, others, Latin countries, there will be a replacement when you look at the global arena, but nobody no single country will replace China. When we talk about Mexico versus China, I think that it's very important to understand that there are major differences. I'll start with, what people are used to, to do so far. So up until now, you go to Alibaba in China, if you're small entrepreneurs, you just want to try the first batch, you go on Alibaba, you order it, you get it.
Omer:
It's come out of this million catalog of, I don't know, hundreds, thousands of items that you can choose from. you can do very little customization, customization, maybe just, labeling it or something like that. This is not the situation in, Mexico, Mexico. You don't have this kind of in majority of the industries, you don't have this kind of catalog. I mean, you cannot find all these, small, flashlights or things like that. Sold very cheaply that if this is what you're looking for, Mexico is not the place for you. However, in Mexico, when it comes to customized items. So if you have in mind a product that you wanna do, product development, or you already have did the product development, and you have like the prototype and you want to take it into manufacturing. This is where Mexico fits in.
Omer:
The quality is there. The speed to market is there. Prices are pretty competitive. Again, it's not China, but you need to understand the difference in pricing, even between China and Mexico, when the Chinese do a t-shirt the two, 2 million t-shirt out of it. So obviously economy of scales play a great role here. When you go to Mexico and you want to create your new parallel line, you bring it to the manufacturing. You wouldn't create a million out of it. You will create 300 units out of it. So obviously comparing this to China is comparing apples to oranges, it's two different things that you're looking to compare. So I think that the understanding, first of all, that the market that if you go to Mexico, you need to look for different items than what you are used to look in China.
Omer:
That's the first thing that you need to take into consideration. Now, of course, there are industries that are, they have these catalogs, let say the glass industry. So if you want to order different wine cups or anything like that, yeah. Mexico can produce it. but again, these is very specific industries. You won't have electronics the same, possibilities as you have in China. Now, if we wanna talk about the advantages and disadvantages between China and Mexico, I think that the biggest advantage is the proximity to the US. It's nearshore sourcing, which means you have the control. So you are able to fly two hours, three hours from your city, to all the main cities in Mexico, and visit the manufacturer. You can check the quality while you are there.
Omer:
Communication. It's much, much easier. Obviously, the cultures are much similar compared to the Chinese culture. The time zone is the thing, so you don't have to wait in the middle of the night for an email. And if you need something really quick being done, it's a huge advantage. Logistics wise obviously much cheaper, much faster. You mentioned the US MCA, the agreement between, Mexico and the US, and the tariff that are not existent in most products. So no duties there. All of that come to a lot of money being saved. So when you talk, take all these factors into consideration, you save there. Manufacturing wise, specifically, it really depends on the product. So there are products that I can certainly say that are as cheap to produce as in China. But again, if you're looking for something that is off the shelf, most probably you wouldn't find it in a good price in Mexico. But if you're looking to produce something of your own, Mexico can compete with China.
Tim Jordan:
Let me pause you in here. Ask a question. You're talking about specific categories, right? There are things that can be found in Mexico, and if you can find them, you're saying there are huge advantages, right? The proximity, the ability to build the relationship, the logistical cost, the speed, all that stuff. I understand that, so big advantages, smaller category list. How do you go about finding that category list? Like if people are listening right now thinking, Hey, I wonder if my product if you can be produced there. How do you figure out what can be produced there?
Omer:
Sure. So I can give you the main categories that are worth looking into. So apparel, this is big and huge in Mexico.
Tim Jordan:
I mean, probably any material, whether it's spandex or cotton or whatever?
Omer:
95%, you know, fabrics is, is really depend on the country. So let's say silk, less available in Mexico, there is no Mexican production of it, but apart from that, the rest of them exist. So we are doing lines of swimwear sportswear, leather material, almost everything exists in LATAM. So we not necessarily bring source everything from Mexico, the fabrics we can bring from over LATAM and it's very quick to reach our manufacturers. Of course, if it's a specific item or specific fabric, we can bring it from the far east. But again, it all depends on the process that we are building and we can source almost everything. Other, industries, merc industries. So, you know, I have big lines that are doing merch, whether it's t-shirt print t-shirts or glasses with prints on them. All of that exist in Mexico, big time, glass and wood. anything that you need exist here with wood? I would say that, like any other countries, you know, importing wood or wood products requires a bit more work when it crosses the border. But again–
Tim Jordan:
You don't have the litigation and the lace act documents and all that stuff. Right.
Omer:
Exactly. Okay. Stell industry, very, very strong from EMT pipes for the electrician now, from you, anything to do with steel.
Tim Jordan:
Kitchens. Now, when you say steel, I know that this breaks into a lot of different categories. If you're looking at metal products, are we looking at more industrial stuff, or can you get like home decor? Can you get like heavily machined precision parts, or is it more lawn and garden items like kinda break down the metals and steel products a little bit?
Omer:
Yeah. So steel is actually being manufactured in Mexico. So we have plenty of action in that industry. We can create almost anything that the manufacturer in Mexico can. So there is variety of products that we can bring specifically. I have projects on pipes and things like that, but since this is being locally mined, we can get any product from steel. A big advantage is anything to do with construction. So we have projects for kitchens for tiles, for granite, flooring, wood floor. so all of that can be sourced from Mexico up until now it was coming from China. I can tell you that, especially I'm not talking about one kitchen, nobody buys one kitchen directly from the manufacturer, but, if it's a developer that wants to bring 40-50 kitchens, it makes sense to bring it from here rather than China, from time point of view, from quality point of view, which is much better than China and from, pricing right now with all the tariff and everything. It's very competitive compared to China.
Tim Jordan:
Well, let's talk about quality, and let's talk about pricing for a second, because of course, price matters. Now, you just made the statement that the quality in Mexico can be much better than China. Can you delve into that just a little bit more?
Omer:
Sure. I think that again, it's all a question of control. I think that when you buy from China unless you're physically there, it's very hard to control it. The same thing is true to any country. The difference is that with Mexico, you have the ability of much more controlling it. It's the language precise, the ability to come to Mexico and to see the production while it happens. And of course, to find the right partners like us that is actually sitting within the facility when production is happening and do the quality control. And the communication is easier. You know, sure that you had experience working with the Chinese middlemen, it's not easy, it's never easy. The communication, the time zone that you need to communicate in. It's, it's always very, very hard. And I think this is an experience that many of your listeners are sharing. This doesn't happen in Mexico, Mexico in that sense, it's much easier. And not just from, but I think that once people will start, understanding, that culture is very important when you go to do business and the ability to communicate in similar cultures, they will find it much easier to do it in Mexico, rather than China.
Tim Jordan:
Now you made a statement that pricing between Mexico and China for the products you can source in Mexico is very competitive. Now, when I think in my mind back to like everything we've talked about, you talk about how logistics is cheaper. Import duties is cheaper. Shipping's cheaper, all of thing. So if you're saying that the overall price is competitive, but some aspects are less expensive. Does it mean that typically the product sourced itself in Mexico, apples to apples comparison is going to be more expensive than China? But because other costs are reduced, it breaks even?
Omer:
Yeah. I think that, in some cases, you can see that the actual manufacturing, the X works price could be a bit higher than, China. Why? Because the China subsidizes it in many cases. And that's the honest truth, not because their workforce is cheaper is actually more expensive, but they actually subsidize it.
Tim Jordan:
The government subsidizes it.
Omer:
But when we look at the DDT cost, I mean, the actual when you send it to the client.
Tim Jordan:
The overall landing cost into the US.
Omer:
Yeah. Then you can see that it's either matching cheaper or a bit higher, but when you compare all the factors makes more sense to do it there, if you can, if the product exists, of course.
Tim Jordan:
Yeah. If you can, we need to keep specifying that we're talking, you know, these great things about Mexico, but there's a lot of things that you just cannot source there. So let's talk about investment because in addition to subsidies in China, another reason that China has been very competitive is just the amount that's been invested there in the length of time that have been manufacturing, right. So, there are a lot of companies in China that do injection mold plastics. There's not that many in Mexico and maybe they're newer and maybe they have newer machines and they're still getting ramped up to scale. Do you think that over the past year or two or three years, these smaller manufacturers were talking specifically about have started receiving large investments or really investing in their capabilities when it comes to technology? Because I know in a lot of like Latin America, a lot of stuff was handmade or a lot of things were manually created, but do you see them modernizing and mechanizing to increase capabilities and reduce costs?
Omer:
With no doubt. So the industry here saw a huge growth in the past, almost two years. I mean, I'm visiting factories that a year and a half ago, we did our first project and now they have new machinery. And when you spoke about, plastic injection. When I started two years ago with my first project with one of the companies, they only had one option for me. We did an electronic device. We needed to find the partner that will do the plastic injection. Now they have five or six only in Guadalajara, for example. So we definitely see a lot of money coming in. I don't know if it's just from investment it's I know it's that there is a lot of money coming in for production, and a lot of them are reinvesting the money in order to increase capacity, improve on technology so they can supply, more to the end-user, to the end client. Everybody understand here that the market is changing. Everybody. Everybody is getting ready for this change. And I think whoever gets as a client right now will see, even in a year, two years, five years, you'll see an improvement reduction in prices. This is what's happening right now. Mexico is becoming central point where people are coming to manufacture and the market reacts accordingly.
Tim Jordan:
Now the Chinese government has always been very pro-manufacturing, right from, simple export laws to you know, subsidizing that manufacturing, to even giving loans for manufacturers. Do you see the Mexican government becoming more pro-manufacturing or pro entrepreneurial in the last few years to help support these small businesses growing up? Or is it more of a grassroots everybody's kind of figuring out on their own?
Omer:
No, no. I think that there is a support from the government. They also see the benefits of bringing more money in more taxes to them. There is definitely a government involvement. It's not on the levels of China. I think that the Chinese, especially their government is more centralized decisions are made much faster, much stronger. Mexico is more, fragmented, I would say in the decision making that said they are incentives to go into manufacturing. There is definitely the trade agreements with the US is pushing the locall states in Mexico to allow more options. I'll just give you an example. Mexico is the big exporter of avocado to the US. Jalisco, state up until few months ago was not allowed to export to the US.
Omer:
There was a big lobby in order to do that. And they recently pushed for it because they knew that the industry will, will win, will gain a lot, and they just approve it. And now this export obstacle was lifted. And we see it all across the industries that, whatever obstacles they are, they're trying to lift it in the pace of Mexico. You know, it's not China. And, but, but definitely there is a positive, change, not just, from the bottom up, but also from the top down.
Tim Jordan:
What's one of the biggest mistakes that you see, small business owners like myself making when they first try to start sourcing in Mexico.
Omer:
First of all, going by themself, I think it's a waste of money. It's tough. First of all, it's tough to find it. You need really, to be an expert, locally in order to, to bring the right manufacture to the table. so I would always advise, to do it with an expert with somebody that understand the language, the culture, that is the foot on the ground. that's number one. The second thing is quality. There needs to be quality control over manufacturers, especially the small ones. They need more attention. And the third one is not understanding exports from Mexico to the US. Not every company, not every small mom and pop shop can do exports. There are ways on how to do it, right. And in order not to incur cost, when you import that you didn't anticipate, it's wise to do it with the professionals that know how to do the import process.
Tim Jordan:
Yeah. My experience has been a lot of times, these smaller manufacturers, the mom and pop shops are the ones I wanna work with, right? Like I have a better relationship with them. There's more to poor quality can be higher, but yeah, we forget that it's not just about buying the products, now we have to ship it. And this especially happened in China. Everybody just assumed five or six years ago that every manufacturer knew how to export well, a manufacturer of a product in China may be exporting to 20 different countries, and everyone has different rules and laws. So that's when people realize, Hey, you need to have independent freight forwarders and logistics providers. So yeah, I can understand completely how that would be the same thing in Mexico. And in addition to logistics, there are some very specific things that manufacturers need to know about e-commerce sellers, right. if we look at what happened over the past six, seven years in China, like now everybody knows what an FNSKU sticker is for Amazon, or everybody knows about the right labeling for, for cartons or everybody knows about drop tests. Right. Do you think that in addition to the logistics education need to be caught up, that manufacturers are interested to hear specifically about different types of sellers, whether it's online or whether it's retail, are they getting educated?
Omer:
I mean, I think that some of them do some of them don't, and give it to companies like us to deal with it. I think it's not–, there is still a road to go with a small, manufacturer here. So they are used to work in a certain way. and many times it's more and the fear of trying something new for them. And you need to walk hand, hand, hand in hand in order for them to actually bring the benefits to a foreign company. So we have this kind of companies that, you know, we, we basically help them understand that their advantage will be even bigger if they will start exporting. And it's never been that easy. It's a process it's building the trust, making sure they understand that nobody's trying to throw them into the deep water without, helping them how to swim. So it's a process, and this is something that it will take, especially with the small manufacturer, it will take years to bring the good ones out of them, to the point where they can export by themselves.
Tim Jordan:
So how do people find manufacturers? You said, Hey, you can't just land and start, you know, trying to meet people and shaking hands. How do people get connected successfully with manufacturers?
Omer:
Mexico is a very, close community. I mean, they are like, if you know, in the village, somebody then you'll find who is doing what there are areas of different trades. So you really need to have a deep understanding of the market. And it's a lot of market research it's actually going there and going to one factory and try to get through those peoplem, other factories, it's a very specific world and very specific process. So there is no easy answer. The majority of mom and pop shop don't have a website. You cannot just go online, find those, places that, have the advantage that you're looking for online. Many of them when we meet them, they cannot even provide an invoice, imagine that, and obviously, we cannot work without an invoice.
Omer:
So we bring into the mix, our accountant to help them do all the process from zero. So the short answer is that you need people that understand the market. There is no shortcut to that. There is no Alibaba. To tell you that an American, eCommerce, guy will start do a market research and will find something. I'm not sure it's the right way again, not because I'm owning the company that I own. I think that the reason why my company is viable and is, is working, is because there is this huge need in the market. And there is no easy solution at this point.
Tim Jordan:
So what about future manufacturing, product categories? You've talked about things that you can source there that are produced well, what do you see in the next two or three years that will be added to that list that may not be on it now, do you think electronics are in the future?
Omer:
So electronics has already been produced. So we have a few project of electronics. When you talk about, let's say the plastic injection part of electronics, plastic resin is being produced in China mainly. So that's the reason why, when you look at the prices of the specific part of the plastic injection in a project is higher than, China. But when you're looking at electronics, there are great teams here that are doing electronics that know how to put it to assembly together. We have a few big project that the client decided not to go to China because they anticipated the changes in the market. And they're very happy with the result in Mexico. So it is existing and it's growing and it will continue to grow. I think that the plastic injection definitely we see more factories dealing with plastic injection.
Omer:
I hope that the raw material will start to be produced, in Mexico. So we can actually reduce that part of the project, the cost of that part. I believe that it will, at some point other things that I see, we have a lot of artisan work. So ceramics, as I told you woodwork. I hope that when it comes to the ceramics manufacture there will be a bigger scales of ceramics. So replacing completely what China now has to offer the very cheap plates and things like that. I think that there is a huge potential there for manufacture. And I believe that somebody at some point will decide to take that route. Maybe there are, we are still looking for, the really big ones, the one with the capacity of producing millions of items a month. But this is a big one that I think will very soon.
Tim Jordan:
So if you're talking to a bunch of smaller e-commerce businesses right now, what would you tell them is the most exciting thing about Mexico specific to them? Now we're not talking about logistics. We're not talking about, you know, potential the same cost, but like specific to e-commerce sellers who may have been discouraged in the past, cause they've tried and frustrated. What's something encouraging you would share to this community to get us potentially re-excited about Mexico.
Omer:
Absolutely merch, big glass items, wood items, or kitchen items, and anything to do with the items for the house can be found here. Yeah.
Tim Jordan:
Home decore.
Omer:
Yeah. Decor. I think that's for eCommerce specifically printing anything to do that is printed boxes. We had a big project of card games. So all of these. We can do it very well in Mexico.
Tim Jordan:
So even though it's a limited catalog of product types, it represents a massive, massive number of products that are perfect for e-commerce.
Tim Jordan:
So, Omer, this is great information. We understand that you know, we need representation in Mexico to do this well and we need, experience. So give yourself a shameless plug. If people wanted to find out more content and information about your business and the services that you've provide. I assume they can go to your website, which is what?
Omer:
witrek.com. Very simple witrek.com.
Tim Jordan:
And you guys specifically, or your company is specifically helping small brands connect with small and medium size manufacturers and you understand e-commerce, I think it's unique and I've never really talked to a sourcing company or a service provider that does that with those things in mind because you know, the big manufacturers have their own sourcing agents, but what they do is very different than us. That's awesome. And you're going to be around the US, right? Like I see you guys are, are popping up at conferences, you're popping up at different kind of educational scenarios. I know you were just at ASD and you were just at Prosper Show in Vegas anywhere else where people can come and find you and connect with you?
Omer:
So my partner is the one doing most of the traveling for that. I'm more focused now on creating new business in Europe. Right now I don't have the schedule in front of me, but we have a few, ideas on what to do on the next year. We will have it on our website. Once we have a new trade shows that we are planning to go, we will put it on our website for everybody to see.
Tim Jordan:
Cool. So witrek.com when they post the event schedule and make sure to shake these guys' hand and get to know them. I was referred to them and I was told about them through personal relationships, which really goes along with everything. We've talked about, sourcing successfully from Mexico. It's gotta be personal relationships. You gotta shake people's hands. You gotta get to know 'em personally. And if you will invest the time to build that social credit and build that trust, then you can beat out 90% of your competition. Who's never going to go through those actions and through those practices and you can start to lock down supply chains for your specific brand or niche your product because you've invested in that relationship time. So very, very valuable. Great. Well, thank you so much Omer for being on any last words before we sign off.
Omer:
Yeah, of course. Whoever is interested, they can contact me at [email protected]. I'll be happy to answer any questions, any advices we are here to help. Our goal is not just the business. Our goal is also to help entrepreneurs achieve and create and fulfill their dreams. So I'm very happy to contribute from my experience to them and just hope that everybody will see it as an open invitation to come and ask for our advices.
Tim Jordan:
Amazing. Thank you so much. I think that understanding there are limitations of sourcing in Mexico is important, but also there are a lot of opportunities. So if any of you're listening, like I said before, that that got discouraged or maybe ran into recognize this is all kind of groundbreaking and news. So of course it's not gonna be super easy, but keep investing in those relationships and education, figuring this out, because I personally believe that this is going to be very, very impactful in my business personally, and those of a lot of people that I know. So really good content again. Thanks, Omer for being on. Thank you all for listening. like I always ask if you found some value in this, if this is good stuff, let us know by leaving your review on whatever podcast platform, you're listening to, you can also go to ampm.com to look up past episodes. You can find us on Facebook AM/PM podcast and send a message to our Facebook page and let us know what are the content you'd like to hear? the good, the bad, the ugly, all good stuff. We love feedback and we appreciate it. Thank you all for listening. We'll see you on the next episode.
---
Enjoy this episode? Be sure to check out our previous episodes for even more content to propel you to Amazon FBA Seller success! And don't forget to "Like" our Facebook page and subscribe to the podcast on iTunes, Spotify, or wherever you listen to our podcast.

Want to absolutely start crushing it on eCommerce and make more money? Follow these steps for helpful resources to get started: