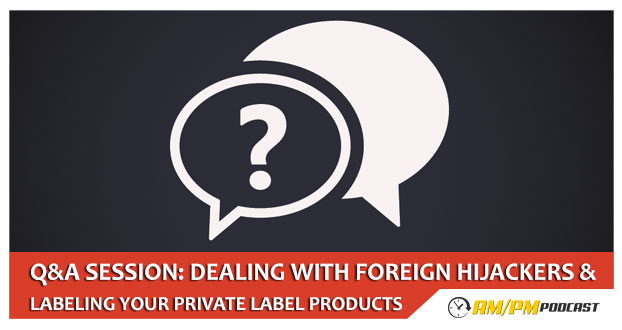 Q&A Session: How to Deal with Foreign Hijackers & How to Get Your Supplier to Label Your Private Label Products – EP55
Ever wondered what to do when your Amazon private label product gets hijacked by foreign sellers?
The first question is: A Chinese seller have recently hijacked one of my listings. After repeatedly sending cease and desist letters to no avail, I went ahead and purchased the item to prove to Amazon the item was a counterfeit. I t turns out that the product was shipped from China. Meaning, I won't be able to make my case against them until a month from now.
How does listing hijacking work?
What can I do to prevent listing hijackers?
The second question focuses on UPCs and barcodes.
Listen to this podcast for the answers from Manny and Gui.