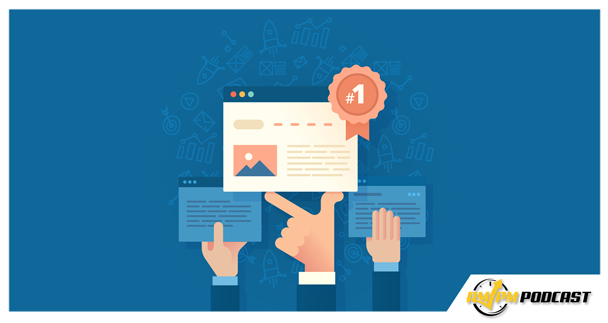 How to Rank Keywords Before Your Main Product Shipment Arrives – AMPM Podcast 146
The issue with trying to rank highly for your desired keywords on new products is that you virtually have to do a lot of guesswork when you first launch the product. How should I price my item? All of these questions determine how competitive you will be in the marketplace and how quickly you will rise to the top of the search results. But what if you could get a jump-start on your keyword ranking before you even start selling the product?
In this episode of the AMPM Podcast, host Manny Coats uses the power of Cerebro by Helium 10 to find out what quantity of his incoming inventory he'll have to sell at big discounts to make initial sales, get reviews, and more, all before his first shipment of inventory even reaches an Amazon fulfillment center.
In this episode, Manny goes over the following:
01:11 Join the FBA High Rollers Facebook Group
02:16 How to Rank Your Keywords Before The Bulk of Your New Amazon Inventory Is Available
03:11 Using Cerebro to Figure Total Product Giveaways Needed to Rank Number 1 for Keywords
08:12 Ranking Your Keywords Before Your Shipment Arrives from Your Supplier
To watch the video version of this episode of the AM/PM Podcast, check out our YouTube channel below: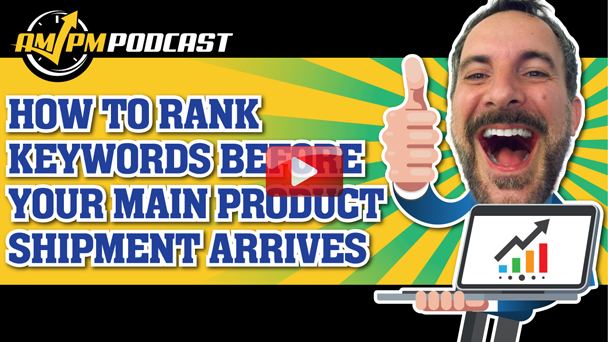 Enjoy the episode? If you found this episode helpful, be sure to check out our previous episodes for more insight into being a successful Amazon FBA Seller! Don't forget to Like us and join the conversation with over 22,000 prominent Sellers on Facebook and subscribe to our podcast!
Be sure to check out our latest content on our Instagram!
Ready to get serious about your Amazon FBA game? The Illuminati Mastermind offers monthly training for intermediate to advanced level sellers (not recommended for those new to Amazon) for advanced tips and tricks to help your sales climb higher. This program is designed for six, seven, and eight-figure sellers, so only serious sellers should apply! Reserve your seat today so you don't miss out on this helpful webinar! CLICK HERE TO FIND OUT HOW TO JOIN
Spend less & make more with the ultimate software tool suite for Amazon Sellers! Helium 10 offers 10+ tools that help you to optimize your listings better and increase sales with an easy-to-use system for one monthly membership price. CLICK HERE TO SIGN UP TODAY