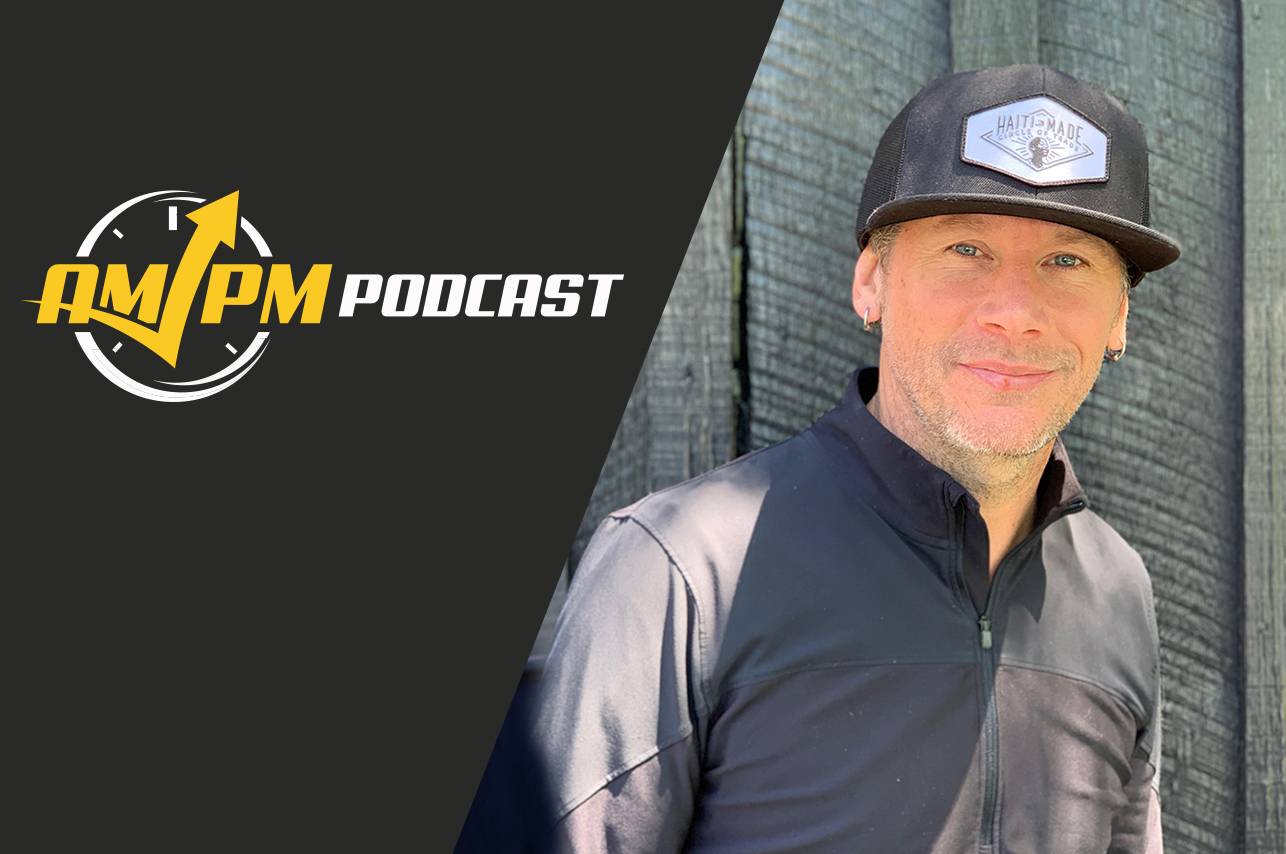 From Grammy Awards to Haiti: How this Rocker Found E-Com, Along with His Passion to Help Others – 200
The life of an entrepreneur is tough.
That's until you have an opportunity to see what tough really looks like. Both Tim and today's guest have experienced firsthand how difficult life can be in a developing country.
Today on the AM/PM Podcast, Tim Jordan welcomes Will McGinnis, a two-time Grammy Award winning musician who together with his band had a feeling that they were destined to do something more with the influence they had gained through their music.
Will started Haiti Made, a handmade leather goods store and social enterprise in order to empower Haitians and Haitian communities through sustainable and dignified employment.
In this episode you'll learn a lot about Will, the people of Haiti and how capitalism and entrepreneurship can combine to make the world a better place.
In episode 200 of the AM/PM Podcast, Tim and Will discuss:
01:55 – I'm Not Really Famous, I've Just Won a Few Grammys
02:55 – "Why Are We Doing This?"
04:20 – Connecting with Haiti's People
06:00 – How Do We Give Back?
07:00 – Using Entrepreneurship and Capitalism to Create Positive Change
10:30 – Dignity Through Jobs
13:40 – Starting a Business in Truly Difficult Circumstances
15:30 – In Haiti, Obstacles are Commonplace
18:10 – Will's Grateful for a "Built In" Audience
21:00 – Operating in Four Lanes
24:45 – Successful Businesses Need a Mission
28:00 – Tim's Time in Haiti After the Earthquake
32:00 – What Helps Will from Getting Discouraged?
35:15 – Will – "I Just Want to See People Live in Their Sweet Spot"
38:40 – Start with a Killer Product, Then Do Good
Enjoy this episode? Be sure to check out our previous episodes for even more content to propel you to Amazon FBA Seller success! And don't forget to "join" our Facebook Group and subscribe to the podcast on iTunes or wherever you listen to our podcast.
Want to absolutely start crushing it on eCommerce and make more money? Follow these steps for helpful resources to get started: