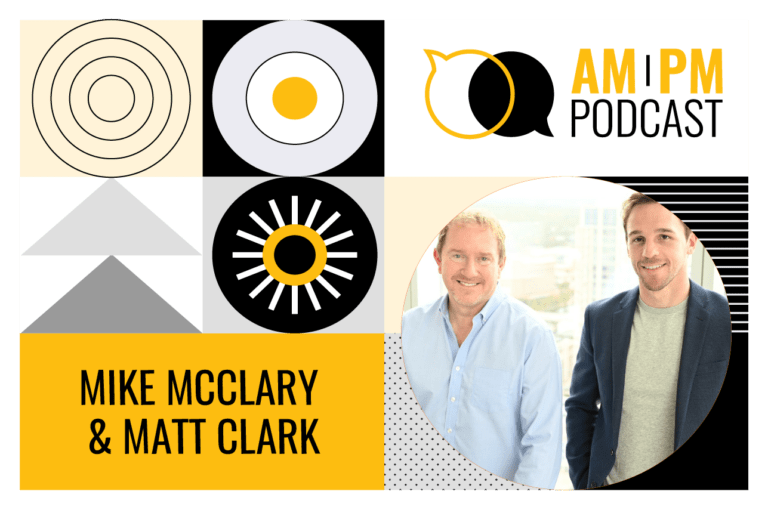 #336 – The Evolution of Amazon & Building Brands Beyond: Lessons from Industry Legends Matt Clark & Mike McClary
In episode 336 of the AM/PM Podcast, Kevin, Matt, and Mike discuss:
02:30 – Matt And Mike Were Present On The Early Days 
03:00 – Teaching People How To Sell On Amazon In 2012
04:00 – Starting The Amazon-Selling Ecosystem
05:40 – One Of The Reason Why Kevin Is On The Amazon Space
06:15 – How Did The Amazon Space Evolved
08:00 – "You Should Be Building A Brand That Can Be Sold Anywhere"
10:30 – Is Amazon Still A Good Place To Start?
12:15 – Matt's Venture Into Selling Coffee In Shopify
15:00 – The Differences With Selling On Amazon And On Your Own Website
18:40 – Margins Computation When Selling On Shopify
20:30 – Important Lessons From A Book Called "Positioning"
21:50 – Mike's Transition Into Selling Outside Of Amazon
24:30 – Being Present On A Customer's Shopping Platform Of Choice
27:00 – 46% Gen Z Do Their Product Search On TikTok
30:40 – Big Shifts On Amazing.com And What They Are Focusing On Right Now
32:40 – Branching Out Into Retail Stores
35:00 – Customer Data Is The Most Valuable Asset Of Your Company
39:20 – Talking About SellerCon In June
40:20 – "Maximize The Amazon Channel But Don't Make It Your Whole Business"
43:00 – Join Kevin King's Party In SellerCon In June 1st
44:00 – How To Get Your Ticket's For SellerCon
45:45 – Final Words From Matt And Mike
48:39 – This Week's Golden Words Of Advice From Kevin
---
Enjoy this episode? Be sure to check out our previous episodes for even more content to propel you to Amazon FBA Seller success! And don't forget to "Like" our Facebook page and subscribe to the podcast on iTunes, Spotify, or wherever you listen to our podcast.

Want to absolutely start crushing it on eCommerce and make more money? Follow these steps for helpful resources to get started: