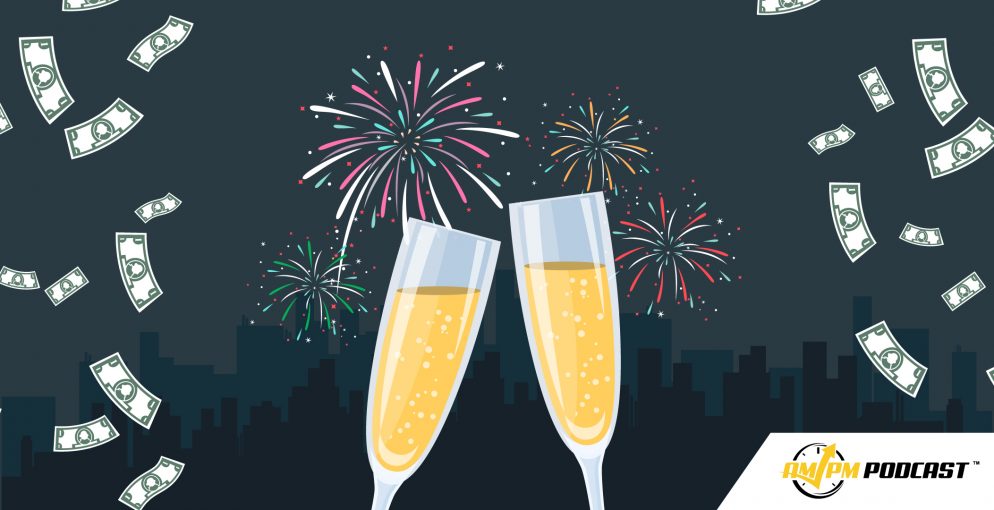 How I Made $1 MILLION in a Single Month! – AMPM PODCAST EP 161
2017 is done—time to bring on 2018 and crush it! There have been many ups and downs for all sellers this year, but the end of Q4 always tends to bring smiles thanks to the holidays and the robust sales made during that time. To end the year on a high note, Manny was able to make over $1 million in sales during December, using little more than the CPR tactics he has praised for a while now.
In episode 161 of the AMPM Podcast (and the last for 2017), host Manny Coats talks about one of his highest earning months ever and shows the numbers to prove it. In a transparent screencast session, Manny shows his numbers for December 2017 and discusses the tactics used to earn such a fantastic result.
In this episode, Manny goes over many aspects of his $1 million December sales, including the following:
00:42 Introduction
01:45 Manny's End of December Sales Numbers
04:20 Manny's End of Year Sales Numbers
06:15 Launching New Products to Bolster December Sales
07:35 Using Cerebro by Helium 10 to Make Big Sales
09:40 Manny's Pay Per Click and Paid Ad Strategy
12:04 Dealing with Christmas Returns & Amazon Repackaging Returned Items
14:32 Using Perceived Value as An Advantage
16:45 The Profit Potential of Unique Gag Gifts
17:45 Final Thoughts for 2017
To watch the video version of this episode of the AM/PM Podcast, check out our YouTube channel below:
Enjoy the episode? If you found this episode helpful, be sure to check out our previous episodes for more insight into being a successful Amazon FBA Seller! Don't forget to Like us and join the conversation with over 22,000 prominent Sellers on Facebook and subscribe to our podcast!
Be sure to check out our latest content on our Instagram!
Ready to get serious about your Amazon FBA game? The Illuminati Mastermind offers monthly training for intermediate to advanced level sellers (not recommended for those new to Amazon) for advanced tips and tricks to help your sales climb higher. This program is designed for six, seven, and eight-figure sellers, so only serious sellers should apply! Reserve your seat today so you don't miss out on this helpful webinar! CLICK HERE TO FIND OUT HOW TO JOIN
Spend less & make more with the ultimate software tool suite for Amazon Sellers! Helium 10 offers 10+ tools that help you to optimize your listings better and increase sales with an easy-to-use system for one monthly membership price. CLICK HERE TO SIGN UP TODAY