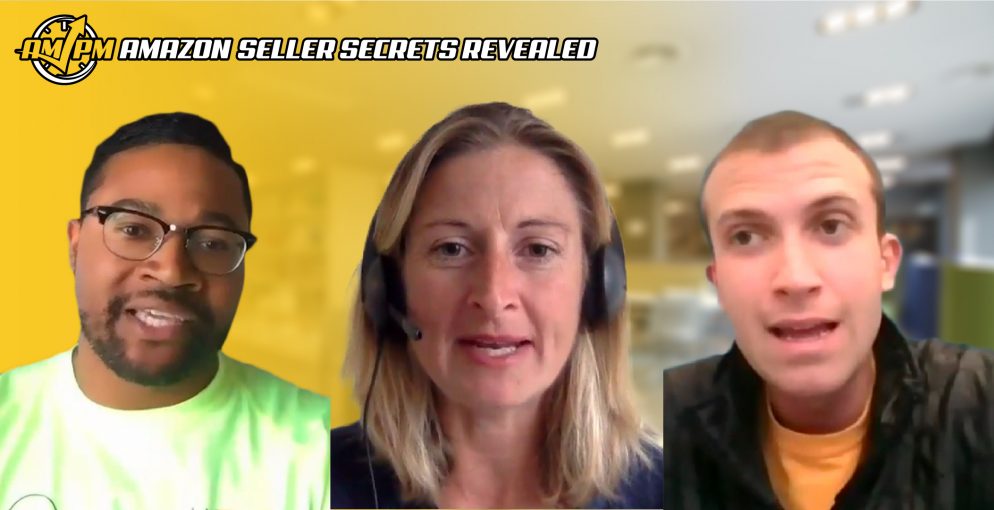 3 Amazing Business Books to Read and Be a Better Seller
A lot of us get inspired by the words of others, so we often find business books to read for new ideas. We can find these books typically from readers' lists, but most often, we get them by recommendations from people we trust.
In this episode of Amazon Seller Secrets Revealed, our Amazon experts revealed business book to read for tips on how to be a better seller overall that they find interesting.
Today's question that focuses on business books to read is:
"What is Your Favorite Business Book?"
See the full Amazon Seller Secrets Revealed video here:
3 Amazing Business Books to Read and Be a Better Seller
Subscribe to our YouTube Channel
Here is a more in-depth look at the expert answers: 
This list of business books to read includes… 
John W. Collins, Founder & CEO of Omniix
"I just finished the book, and it's called "Shoe Dog" by Phil Knight, founder of Nike. I think its such an amazing story. It talks about how he created Nike and how he had to travel to Japan and around the world back in the Seventies to create Nike.
Nike is doing the exact same thing we are doing today. Phil Knight was a private label guy–that's how he started. And so he found a manufacturer who was already making shoes and he said, "Here's a label I want you to put on it."
It puts into perspective how easy we have things today and how much he put into what it means to build a brand."
Nathan Resnick, CEO of Sourcify
"[I recommend] "The 4-Hour Work Week" by Tim Ferriss. I know it's a bit outdated nowadays, but when you think about the concepts that are presented in the book, it really teaches you to automate, outsource, and optimize your business. I looked at it from a higher level, took those key points and applied it to my everyday life."
Sophie Howard, Founder of Aspiring Entrepreneurs
"I recommend a really, really good book just to keep it all into perspective and you focused. It's called "The 12-Week Year" [by Bryan P. Moran and Michael Lennington]. This is a concept where you really knuckle down and get on with the work that really matters. You can achieve in 12 weeks what most people can achieve in 12 months.
And it's also nice to arrange your work into little sprints. You can't sprint all the time, and a really long marathon is pretty boring and a bit of a slog. It just really ups the work and gives a lot of focus and clarity. I've never worked as productively as when I'm following that, probably."

LOOKING FOR MORE AMAZON SELLER SECRETS REVEALED CONTENT? 
Want to absolutely start crushing it on Amazon and make more money? Follow these steps for helpful resources to get started:
Have more questions or suggestions on great business books to read? Let us know in the comments!