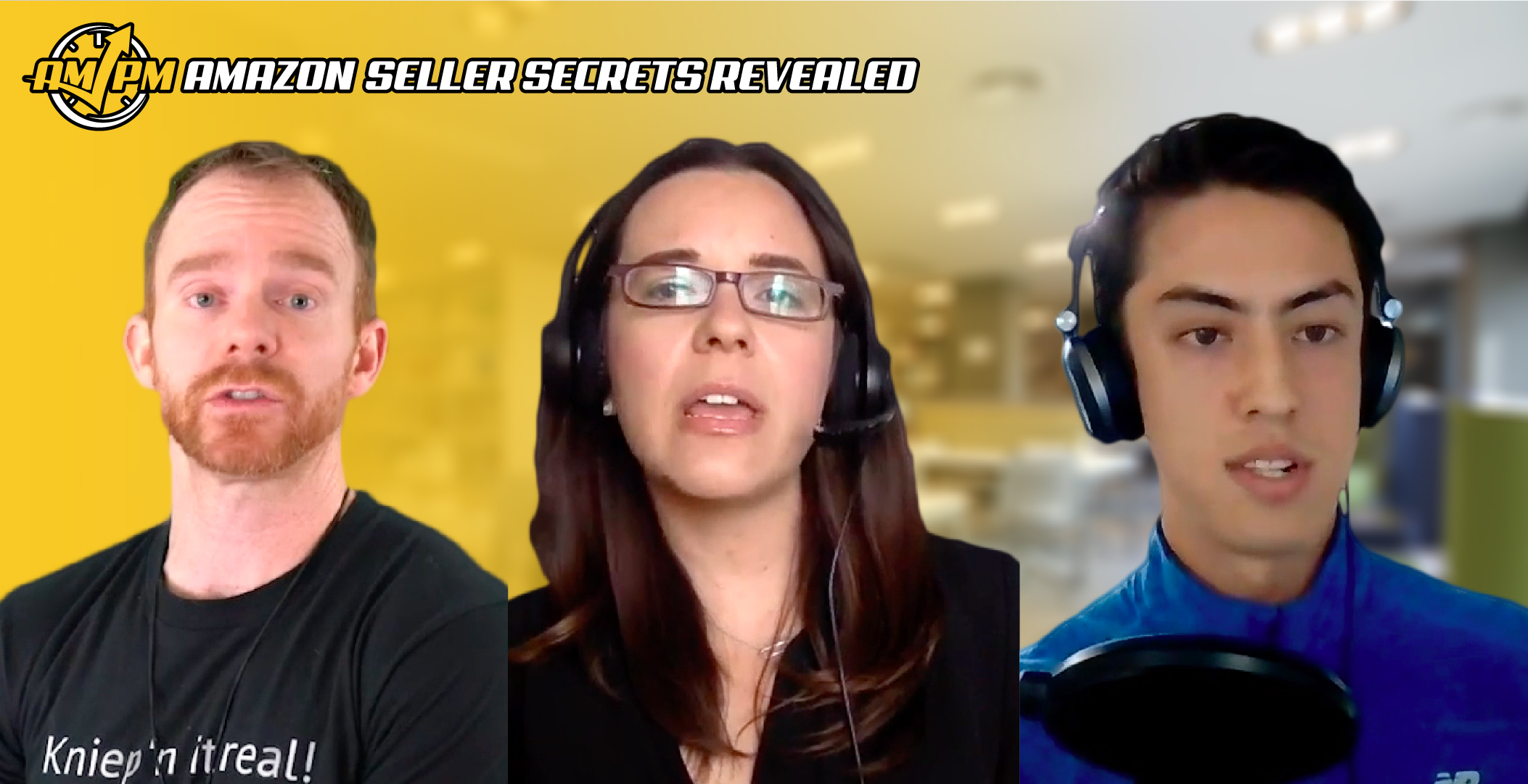 3 More Important Things to Do Correctly on Your Amazon Listing
Need to ensure that your Amazon listing is as fully optimized as humanly possible? There is always something more to optimize your product listing to earn better conversions. Your work on your listing must be constantly evloving to better fit the landscape and needs of your customers within your niche to best your competitors.
In this episode of Amazon Seller Secrets Revealed, our Amazon experts reveal additional important parts of the Amazon listing to get right for a more optimized Amazon listing for better conversions.
Today's question that focuses on building an optimized Amazon listing is:
"What is the second most important thing to get right on your listing?"
See the full Amazon Seller Secrets Revealed video here:
Subscribe to our YouTube Channel
Here is a more in-depth look at the expert answers:
More important parts of your Amazon listing to get right includes…
Seth Kniep, Founder of Just One Dime
"My mind was thinking, "Keywords or photo…keywords or photo," and I had to say keywords because these are the building blocks, but your first featured photo is vital. People buy with their eyes.
We live in a world where you get on your phone and your just scroll through and you stop when you see an interesting video, or you stop when you see a funny meme. You don't stop to read a 1400 word text, so you must get that first photo right.
Remember, people don't have the chance to experience, and I'm using this really dorky tape as an example, but they don't have the opportunity to experience your product online. You go into a store, and they can do that. They can touch it and see it and smell it and whatever if they're weird.
But online, they can't do that, so you have to convince them with that first photo. I always recommend 3D renders because they can make those look better than life."
Chelsea Cohen, Co-Founder of Badass Business Builders
"The second most important thing is the first few words of your first bullet point. You will need to do what I call, "slapping your competitor in the face." You take their negative reviews and the things that people are saying and complaining about this product and the first few words, point these things out and how you don't do it.
So it'd be something like, "Unlike other products that do this, this, and this, our product has been designed to fix those problems this way. That's how you grab their attention and your conversion rate can skyrocket when you do something like that."
Danny Carlson, CEO of Kenji ROI – Amazon Seller Services
"To me, it's an accurate title. So same thing on the search results page. If people don't see the information they need to see in the title, it's very unlikely that they're going to click on their listing. So if they're just specifically looking for a MacBook Pro charger, you need that front and center in the title before the cutoff, before Amazon cuts your title off. You need to have that information in there. Also making it readable, and not overly keyword-stuffed. So having the right information but still making it concise and readable."

LOOKING FOR MORE AMAZON SELLER SECRETS REVEALED CONTENT?
Want to absolutely start crushing it on Amazon and make more money? Follow these steps for helpful resources to get started:
Have more questions or suggestions about optimized Amazon listing? Let us know in the comments!