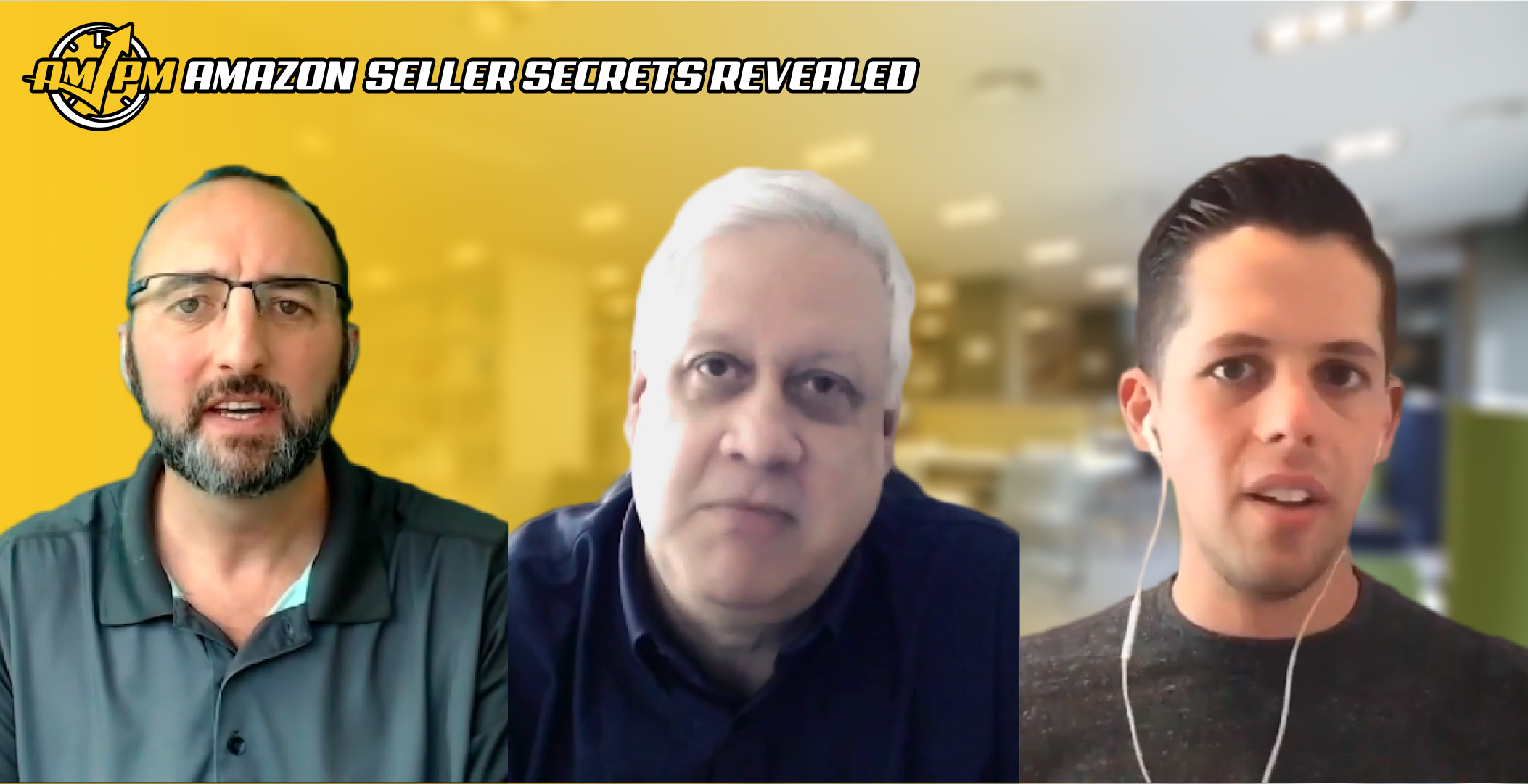 The 3 Things You Need to Get Right for an Optimized Amazon Listing
A fully optimized Amazon listing is the primary way to inspire conversions from customers. However, if you had to choose one part of your listing that you had to absolutely do well, what would it be?
In this episode of Amazon Seller Secrets Revealed, our Amazon experts reveal what they feel is the most important part of the Amazon listing to get right for a better optimized Amazon listing for selling on Amazon.
Today's question that focuses on building an optimized Amazon listing is:
"What would you say is the most important part of your product listing to get right?"
See the full Amazon Seller Secrets Revealed video here:
3 Things to Get Right for an Optimized Amazon Listing
Subscribe to our YouTube Channel
Here is a more in-depth look at the expert answers:
The most important parts of your Amazon listing to get right are…
Dave Kettner, Co-Founder of AMZ and Beyond
"The images, especially your main image. If you don't spend money on the images, on the photography, and have a nice clean image that pops–first of all, no one's going to click on your listing. It doesn't matter if they see your listing. And if you're doing all that keyword research to get them to listen and they don't like it? They don't see something that attracts them with that visual image, they're not going to click on your listing. They're not going to buy from you, so that image, especially that first one is so very important to get them to click and then you can work on the copywriting after that."
Mark Adams, Founder of Mark Scott Adams
"The most important thing is keywords. I've talked to so many people. They seem to try and just focus on keywords that are too broad and they don't get specific enough and then ultimately they don't work them in the title. If you can get your keywords right or say something. If you're trying to write for multi-tools for camping, and then incorporate them into the title consistently within your listing, I think you've got a really good shot at being successful."
Matt Loberstein, 7-Figure Brand Owner and YouTuber
"So definitely images, a 100 percent. Not only for conversion, but that's also your place where you can get attention from the search results, so that is really your only chance to get the click to get somebody in there. Then also using those second, third, fourth, etc. [images.] All those images [will help] to really sell, to have information, and all of that lifestyle in your photos. That is where you can really show your brand, and really show the quality of your products."

LOOKING FOR MORE AMAZON SELLER SECRETS REVEALED CONTENT?
Want to absolutely start crushing it on Amazon and make more money? Follow these steps for helpful resources to get started:
Have more questions or suggestions about optimized Amazon listing? Let us know in the comments!