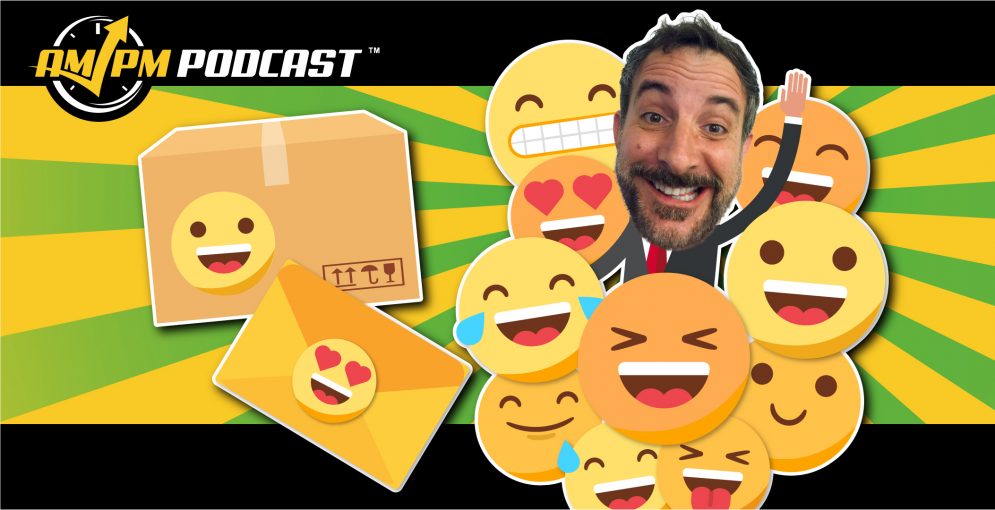 How to Add Emojis to Amazon Product Listings and Emails – AMPM PODCAST EP 170
Add attention-grabbing emojis to your Amazon listings and email subject lines to increase open rates and CTR.
Can you add emojis to Amazon listings?
Emojis have become a staple in text messaging and other online media, so using them to get attention for your marketing efforts shouldn't come as a surprise. You may have seen email subject lines that use relevant emojis to evoke a response from the target audience as well as stand out among the other emails in inboxes.
Email subject lines with emojis have been found to be quite powerful. The emoji email trend as garnered positive open rates and CTR for many companies, so it is definitely worth looking into for your next email campaign.
How to Add Emojis to Amazon and Email
Now there has been a recent push to add emojis to Amazon listings, mostly by placing the relevant emojis within the product description bullet points.
In episode 170 of the AMPM Podcast, host Manny Coats shows you how to quickly add emojis to your Amazon listing and to email subject lines.
PLEASE NOTE: It's currently unknown if emojis are permitted to be used in your Amazon listing text; you are encouraged to contact Amazon about the Terms of Service to see if you're allowed to add emojis to Amazon.
Watch the video version of this AM/PM Podcast below:
Check out our YouTube channel for more video podcasts.
See more podcasts episodes at https://www.ampmpodcast.com/category/podcasts
Manny goes over a few important things regarding the podcast and how to add emojis to Amazon:
Updates and Announcements
Announcing New Channel: Amazon Seller Secrets Revealed
AMPM Podcast Ultimate Resources Guide
Can You Use Emojis as Bullet Points in Your Product Description?
How to Add Emojis to Your Product Description Bullets
Improving Email Subject Lines and Conversion Rates with Emojis
Benefits of the Helium 10 Chrome Extension
Enjoy the episode? If you found this episode helpful, be sure to check out our previous episodes for more insight into being a successful Amazon FBA Seller! Don't forget to "Like" our Facebook page and join the conversation with over 22,000 prominent other sellers! And don't forget to subscribe to our podcast!
Be sure to check out our latest content on our Instagram!
Ready to get serious about your Amazon FBA game? The Illuminati Mastermind offers monthly training for intermediate to advanced level sellers (not recommended for those new to Amazon) for advanced tips and tricks to help your sales climb higher. This program is designed for six, seven, and eight-figure sellers, so only serious sellers should apply! Reserve your seat today so you don't miss out on this helpful webinar! CLICK HERE TO FIND OUT HOW TO JOIN
New to selling on Amazon? We have the perfect training for you! Freedom Ticket offers the best tips, tricks, and strategies for beginners just starting out! CLICK HERE TO SIGN UP FOR FREEDOM TICKET
Spend less & make more with the ultimate software tool suite for Amazon Sellers! Helium 10 offers 10+ tools that help you to optimize your listings better and increase sales with an easy-to-use system for one monthly membership price. CLICK HERE TO SIGN UP TODAY