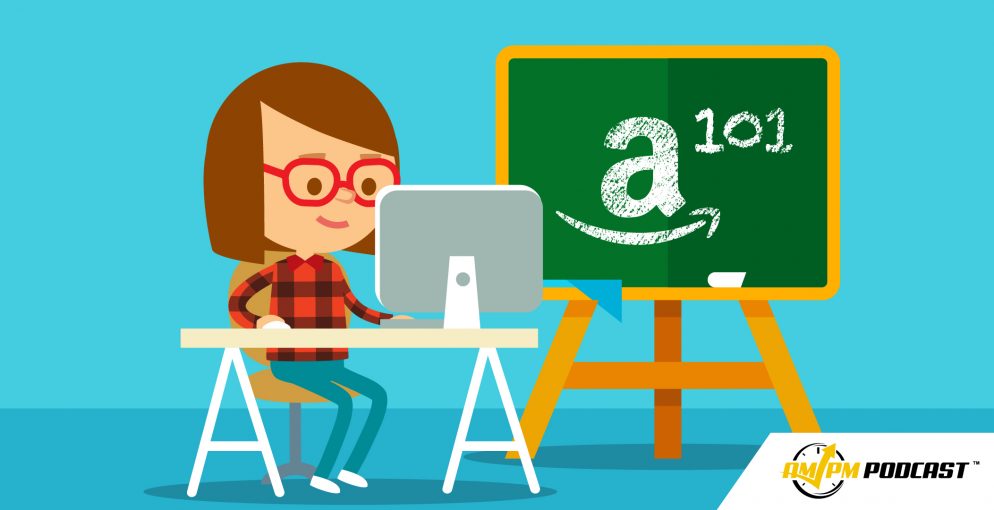 Amazon FBA for Beginners with Kevin King Part 1 – AMPM PODCAST EP 163
It's time to get back to basics! In honor of introduction of Freedom Ticket from the creators of Illuminati Mastermind, we've decided to reintroduce new and veteran Amazon sellers alike to successfully selling on Amazon FBA for beginners. And the information comes straight from Amazon entrepreneur and 7-figure seller Kevin King, the brilliant mind behind the classes offered through Freedom Ticket and Illuminati Mastermind.
In episode 163 of the AMPM Podcast, host Manny Coats speaks with Kevin King on the best methods for selling on Amazon FBA for beginners, including things like launching a new product on Amazon for the first time and many of the pitfalls that beginners (and even veterans) fall into that can stifle significant growth for your Amazon business.
In this episode, Kevin goes over many effective tips for starting Amazon listings, including the following:
01:25 Manny Meeting Kevin
02:45 Kevin Starting Freedom Ticket to Teach Amazon FBA for Beginners
07:13 Manny's Success with Kevin's Mentorship
08:25 Avoiding Misinformation or Old Advice for Selling on Amazon
09:07 Avoid "Amazon Experts" That Don't Provide Value
12:00 Where Should New Sellers Source Their Products From?
14:43 How Do You Approach Competing with Products 3 Stars or Less?
18:05 What Is the Process for Overseas Supplier Inspections?
23:12 Contractual Reimbursement for Damaged or Defective Products
25:09 What Is Your Process for Improving Existing Products?
27:53 Making a Good First Impression with Your Product
31:04 The Importance of Optimizing Your Images and Thumbnails
37:13 Using Big Images Can Affect Sales in a Significant Way
38:48 How Does Sponsored Advertising Affect Initially Launching a Product?
To watch the video version of this episode of the AM/PM Podcast, check out our YouTube channel below:
Watch the next episode Amazon FBA for Beginners – Part Two
Enjoy the episode? If you found this episode helpful, be sure to check out our previous episodes for more insight into being a successful Amazon FBA Seller! Don't forget to "Like" our Facebook page and join the conversation with over 22,000 prominent other sellers! And don't forget to subscribe to our podcast!
Be sure to check out our latest content on our Instagram!
Ready to get serious about your Amazon FBA game? The Illuminati Mastermind offers monthly training for intermediate to advanced level sellers (not recommended for those new to Amazon) for advanced tips and tricks to help your sales climb higher. This program is designed for six, seven, and eight-figure sellers, so only serious sellers should apply! Reserve your seat today so you don't miss out on this helpful webinar! CLICK HERE TO FIND OUT HOW TO JOIN
New to selling on Amazon? We have the perfect training for you! Freedom Ticket offers the best tips, tricks, and strategies for beginners just starting out! CLICK HERE TO SIGN UP FOR FREEDOM TICKET
Spend less & make more with the ultimate software tool suite for Amazon Sellers! Helium 10 offers 10+ tools that help you to optimize your listings better and increase sales with an easy-to-use system for one monthly membership price. CLICK HERE TO SIGN UP TODAY