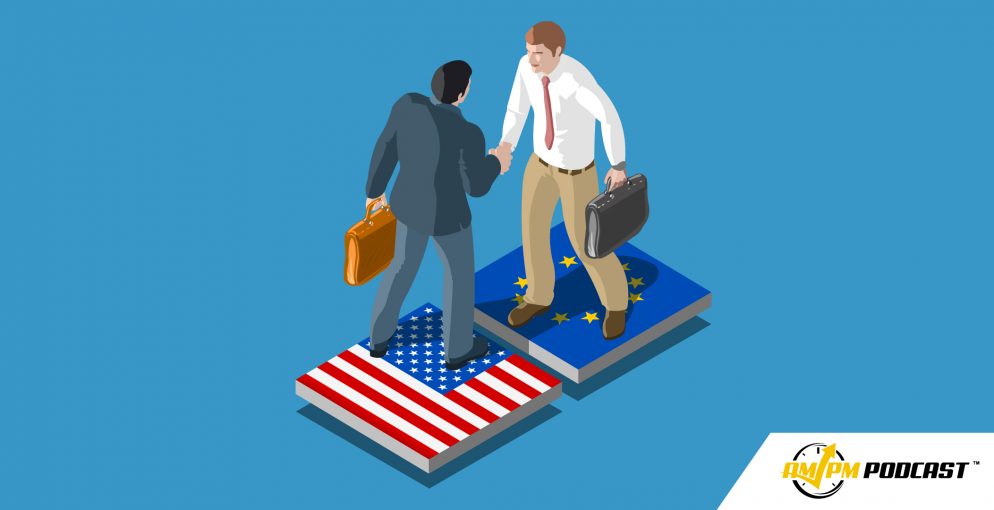 Critical Amazon FBA Updates for Selling on Amazon EU – AMPM PODCAST EP 167
It's time for another update in the world of Amazon with Manny's good buddy and high-profile seller Norman Farrar! This week, Norman has a lot of new policy updates affecting Amazon EU and sellers investing in the European marketplace.
Amazon EU is getting some updates and changes coming its way! In episode 167 of the AMPM Podcast, guest seller Norman Farrar shares some the of the latest policy changes that are affecting sellers with listing on Amazon EU. Some of these updates include:
Streamlined Tax Reports
Amazon Business Services
Free Return Policy Changes
Amazon Takes Action Against False Infringement Claims
and MORE!
In this episode, Norman reveals helpful updates for Amazon EU, including the following:
00:51 Introduction with Norman Farrar
01:17 Recap of the January 2018 Illuminati Mastermind Live Conference in Hawaii
03:44 Streamlined Tax Reports for Selling on Amazon EU
07:37 Getting Started with Amazon Business Services
11:04 Amazon Streamlines Free Returns
11:55 Customers Opting Out of Unsolicited Non-Critical Messages
14:35 Amazon Takes Actions Against False Claims and Infringements
17:23 What to Do About Competitors Breaking TOS with Images
20:36 Headline Ads Available on Amazon EU
21:53 Amazon Cracks Down on "Review Clubs" in Europe
23:01 Amazon Cracks Down on Accounts with Fake Addresses
To watch the video version of this episode of the AM/PM Podcast, check out our YouTube channel below:

Critical Amazon FBA Updates for Selling on Amazon EU - AMPM PODCAST EP 167
Enjoy the episode? If you found this episode helpful, be sure to check out our previous episodes for more insight into being a successful Amazon FBA Seller! Don't forget to "Like" our Facebook page and join the conversation with over 22,000 prominent other sellers! And don't forget to subscribe to our podcast!
Be sure to check out our latest content on our Instagram!
Ready to get serious about your Amazon FBA game? The Illuminati Mastermind offers monthly training for intermediate to advanced level sellers (not recommended for those new to Amazon) for advanced tips and tricks to help your sales climb higher. This program is designed for six, seven, and eight-figure sellers, so only serious sellers should apply! Reserve your seat today so you don't miss out on this helpful webinar! CLICK HERE TO FIND OUT HOW TO JOIN
New to selling on Amazon? We have the perfect training for you! Freedom Ticket offers the best tips, tricks, and strategies for beginners just starting out! CLICK HERE TO SIGN UP FOR FREEDOM TICKET
Spend less & make more with the ultimate software tool suite for Amazon Sellers! Helium 10 offers 10+ tools that help you to optimize your listings better and increase sales with an easy-to-use system for one monthly membership price. CLICK HERE TO SIGN UP TODAY