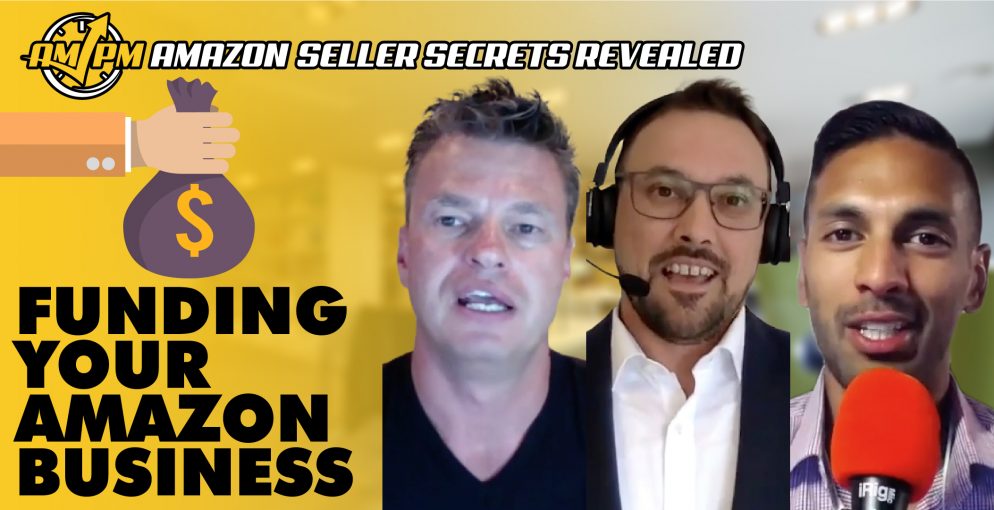 Best Amazon Lenders & Funding for Your Private Label Products
If you are looking for capital to fund your next private label product on Amazon, there are many sources of money and Amazon lenders out there to give you the initial investment to get started.
However, how do you know if you should try funding the product development and launch yourself, or seek out Amazon lenders for the money?
Our Amazon experts voice their opinions on what the best means of financing your Amazon product launch are, including Amazon lenders, using profits from other products, borrowing from people close to you, and more.
Today's question that focuses on Amazon lenders and funding sources is:
"What funding source do you like to use to fund your Amazon business?"
See the full Amazon Seller Secrets Revealed video here:
Best Amazon Lenders & Funding for Your Private Label Products
Subscribe to our YouTube Channel
Here is a more in-depth look at the expert answers:
The best Amazon lenders and sources of funding include…
Taz Ahsan, Host of the Amazon Entrepreneur Podcast
"So for me, I use all of the sources, so there isn't really a source I would avoid unless it's mafia based. Personally, for me, I've used personal loans, I've used personal lines of credit, I've used Kabbage, and there are tons of funds out there as well. They just didn't really work out for me. You just need to make sure that you've done the numbers and you ensure that you can cover the payments and then some, no matter what the worst case scenario is. And now I'm actually in the worst case scenario right now, given how aggressive I was and some of the failures I had, but I made sure I had enough capital to cover that period of time. Also, because I have a full-time job that helps me."
Shawn Hart, Co-Founder of Quick Fast Hurry
"The funding source that I like to use is my front pocket. The reason I say that is because I've noticed that when people have an unlimited supply of funding, especially if they are borrowing it, they make worse decisions than if they're working out of their own pockets. If you're working out of your pocket, then those business decisions that you're making every day can have an effect on how you're going to spend the rest of your life."
Coran Woodmass, Founder of the FBA Broker
"The number one reason that business isn't growing as fast as it should is capital. So one underrated option and one option that there is a lot of interest from investors for, is to actually sell a piece of your company, take some chips off the table, have a financial partner to share the upside with and get access to more capital. It enables them to exponentially grow their business. And the best part is a lot of these investors that are looking to do this are wanting to be hands-off so that they'd love it if you want to keep running and growing the business. And they also have usually a three to five-year window where they'd like to exit the business. So you take some chips off the table now. Save yourself 30 or 50 percent of your company today at today's valuation, and then you get a partner to share the risk and also share the upside with on the future sales. So if you can grow the business three, four times in three to five years, then you share in that upside of the large exit."

LOOKING FOR MORE AMAZON SELLER SECRETS REVEALED CONTENT?
Want to absolutely start crushing it on Amazon and make more money? Follow these steps for helpful resources to get started: