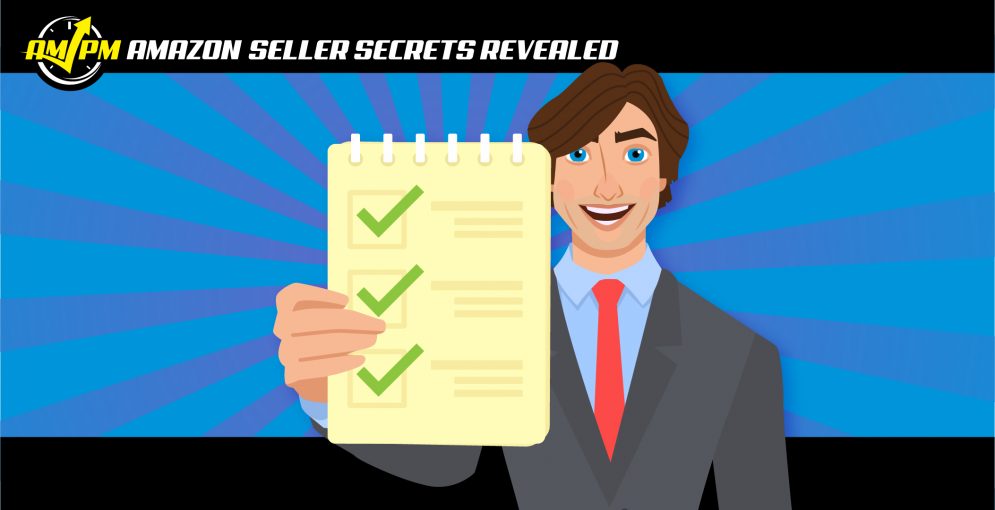 3 Critical Things to Consider As a Successful Amazon Seller – Amazon Seller Secrets Revealed
Whether you are a seasoned Amazon seller or you are just starting out, there are always fundamental concepts to consider to be successful in running a private label business.
In this episode of Amazon Seller Secrets Revealed by the AMPM Podcast, three successful sellers come together to share what they feel is the best advice they can offer to other Amazon sellers.
Today's question regarding being a successful Amazon seller is:
"What Special Advice Do You Have for Other Amazon Sellers?"
See the full Amazon Seller Secrets Revealed video here:
3 Critical Things to Consider As an Amazon Seller - Amazon Seller Secrets Revealed
CHECK OUT MORE VIDEOS ON OUR YOUTUBE CHANNEL!
Here is a more in-depth look at the expert answers:
Great advice for other Amazon sellers is…
Mark Scott Adams, MarkScottAdams.com
"I've coached a lot of people, 500 or 600 at this point, several million-dollar-plus [businesses]. I always try to find out what the difference is between people who really succeed, moderately succeed, and some who don't succeed at all. And I think one of the biggest things is that the mindset of people [doesn't] think big enough.
It's just as easy to do this well and do a lot of buying because it is one or two products. I think people come into it where they try to put a toe in the water instead of jumping into the pool. I think if you go full speed and think bigger than what you're thinking, I think you're going to do really well.
People are afraid to be successful. We all have a comfort level, and to be successful, most of us need to exceed whatever basic comfort level we have–wherever we grew up, wherever we are in life right now. If you can somehow find a way to give yourself the mission that it's OK to be successful, it's OK to work a few hours a day, it's OK to travel the world and live that laptop lifestyle. It'd OK to do those things.
I'm a big believer that the technical things in this are relatively easy to learn, but the mindset is what separates people, and I think that's where people don't put enough effort and emphasis."
Coran Woodmass, Founder of The FBA Broker
"A mistake people make, if you will, when it comes to selling their business is not having an exit plan. So a lot of times, people will get to that point where they are frustrated with their business. They have some issue that they can't overcome, [they are] running out of cash, and then they want to sell the business.
What you really want to do is plan for your exit. So talk to a professional, talk to multiple professionals. [Ask,] "What's the best way to optimize my business before selling?"
Typically, I spend a lot of my time doing exit plans with clients of ours, and the typical time frame is 6 to 24 months that we'll be planning ahead of time, sometimes longer.
Our clients sell for a figure that they're happy with, but also I figure that's a good multiple in the marketplace. Sometimes that can be higher if you put some time and effort into exit planning."
Cynthia Stine, CEO of eGrowth Partners
"Most of the people listening or watching this are private label sellers–[they should] get some professional advice about trademarks. As [sellers], we have to be aware of all the possibilities.
We are responsible to make sure our products are not infringing in any way on anyone else's. Right now, Amazon has made it really easy for brands to come, and [also] take down sellers on the platform for all kinds of things, including patents.
Before you spend a ton of money, talk to an IP attorney. Be serious about your product [and] your business that you're trying to build."
More Content We Know You Will Love: