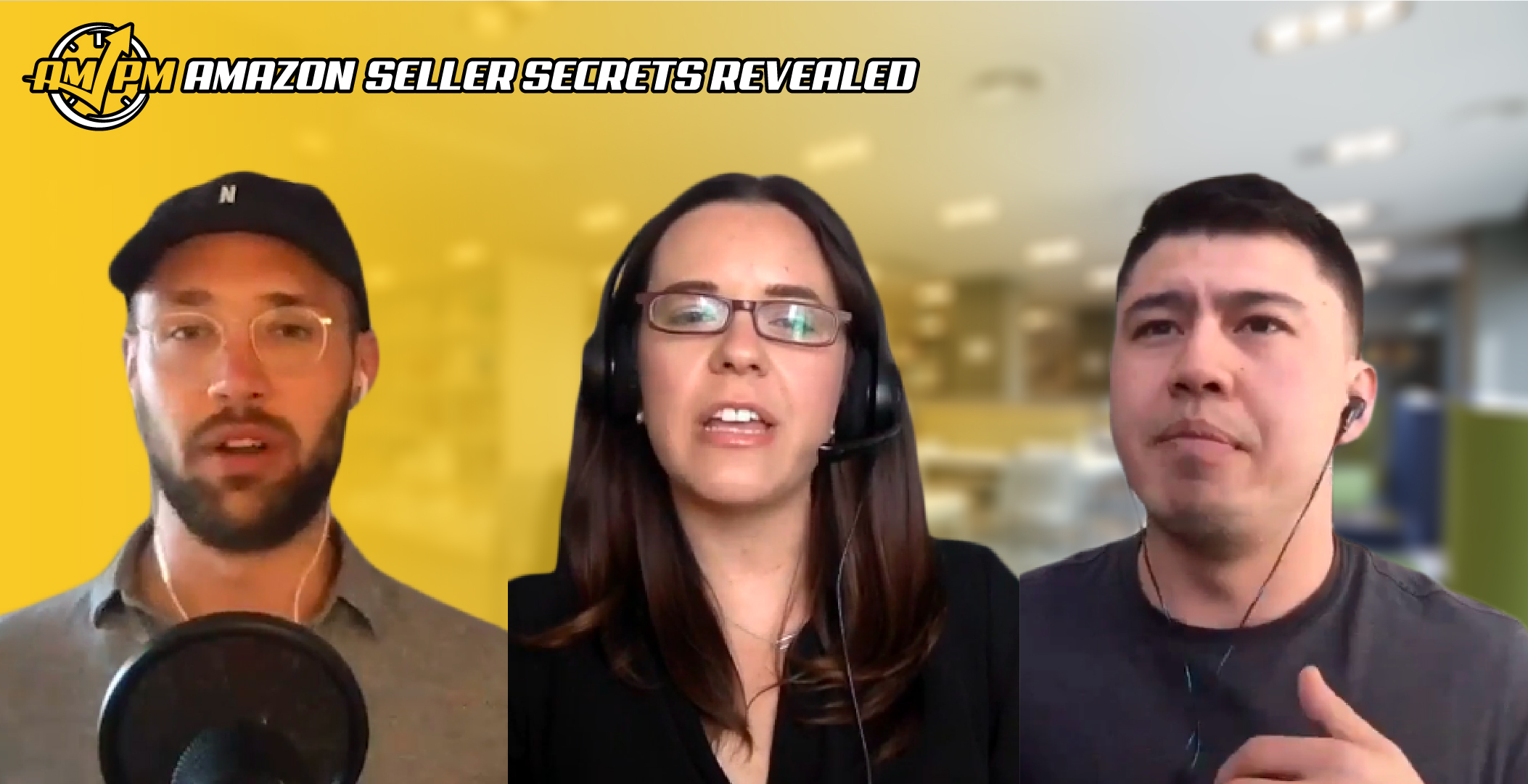 3 Amazon Selling Tips for Beginners Who Are Just Getting Started
If you had a friend who approached you for Amazon selling tips because he or she was thinking about starting a private label brand, what would you say?
In this episode of Amazon Seller Secrets Revealed, our Amazon experts provide solid advice on Amazon selling tips they would give to a close friend if he or she was interested in selling on Amazon.
Today's question that focuses on Amazon selling tips is:
"What is the #1 Tip You Would Give to a Friend Wanting to Start Selling on Amazon?"
See the full Amazon Seller Secrets Revealed video here:
3 Amazon Selling Tips for Beginners
Subscribe to our YouTube Channel
Here is a more in-depth look at the expert answers: 
Great Amazon selling tips include… 
Chelsea Cohen, Co-Founder of Badass Business Builders
"For anyone who wants to get selling on Amazon, I would say the most important thing is your mindset. You have to be certain that this is what you want to do with your life. It's not just a hobby–it's a way of life. And the people that I've seen that are the most successful are the people that really enjoy it."
Gil Lang, Managing Partner of Commerce&
"A #1 tip nowadays would be to get some money. You're not going to start with just a few thousand; you're going to need some more if you're going to build something really stable. Get your money ready and also watch your cash flow."
Fernando Cruz, Founder of Seller Tradecraft
"Knowing your numbers. So really calculating your ROI and your contribution margin or your gross margin after ads. I think a lot of sellers really focus on revenue, which is great, but their take-home [profit] may be really slim. In a business where it's really cash-intensive, just general consumer products, you really want to focus on those high ROI items."

LOOKING FOR MORE AMAZON SELLER SECRETS REVEALED CONTENT? 
Want to absolutely start crushing it on Amazon and make more money? Follow these steps for helpful resources to get started:
Have more questions or suggestions on Amazon selling tips for friends? Let us know in the comments!