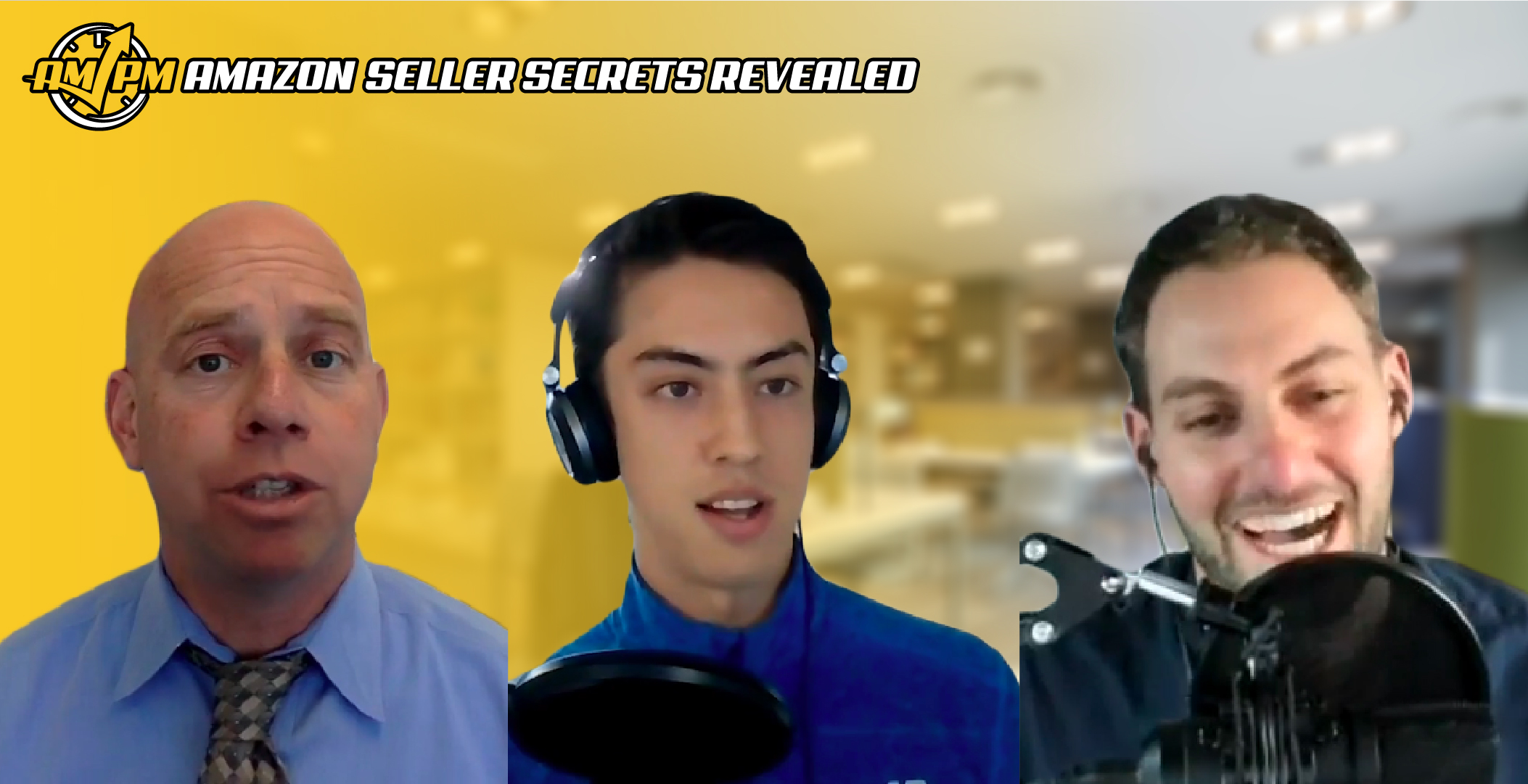 3 Insightful Amazon Selling Tips for Beginners to Give Friends and Family
If you have friends asking you what is it like to own an Amazon business, try providing them with some good Amazon selling tips for beginners that they can use to ease themselves into the mind of being a seller. Fortunately, our experts have a few suggestions from based around common misconceptions and anxieties some people have about selling on the massive e-commerce platform.
In this episode of Amazon Seller Secrets Revealed, our Amazon experts reveal their best Amazon selling tips for beginners that they would give to their friends looking to start an Amazon business.
Today's question that focuses on the best Amazon selling tips for beginners is:
"What is another tip you'd give to a friend about selling on Amazon?"
See the full Amazon Seller Secrets Revealed video here:
Subscribe to our YouTube Channel
Here is a more in-depth look at the expert answers: 
Some of the best Amazon selling tips for beginners include… 
CJ Rosenbaum, Owner and Founder of Amazon Sellers Lawyer
"So the tip I would give to a friend is to not freak out [and] don't overreact. There's always going to be bumps in the road in any business. On Amazon, it's suspensions. You could lose your ASIN, you could lose your account. Don't freak out, take a deep breath, and evaluate how you're going to respond. That's probably one of the things you need for all businesses, but in particular for Amazon. So if you get a suspension or an ASIN gets suspended, just gather your wits about you first when you know your under stress, and think about how best to respond to it."
Danny Carlson, CEO of Kenji ROI – Amazon Seller Services
"It's actually more work than you've been led to believe by a lot of people. I know Manny is really honest about this, but a lot of gurus push that it's passive income, that it's easy, that you can have it as your secondary income. But the real success I've seen with my friends and other people I've seen be successful–they put in a lot of hustle and a lot of grind. It's an exponential curve, it's not linear, so only putting in a little bit of the work doesn't give you a little bit of the success. If you put in a little bit of work, then at the end of that curve, you start to see success on the hustle to grind scale."
Franz Jordan, CEO of Sellics
"I think this is very simple–don't give up. I think a lot of people don't start, of those people who do start, some give up too early."

LOOKING FOR MORE AMAZON SELLER SECRETS REVEALED CONTENT? 
Want to absolutely start crushing it on Amazon and make more money? Follow these steps for helpful resources to get started:
Have more questions or suggestions on Amazon selling tips for beginners? Let us know in the comments!