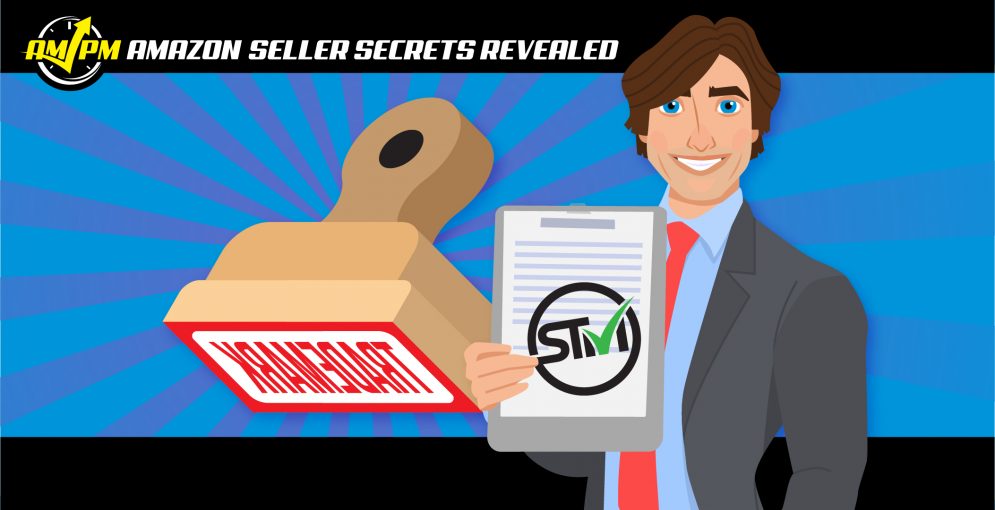 How Critical Is Getting an Amazon Trademark for Your Business? – Amazon Seller Secrets Revealed
How important is it to get an Amazon trademark for your private label business? To be frank, it is CRITICAL to your success as a seller on Amazon. Without Amazon trademarks, sellers would be infringing on each other's products constantly. The best way to shield yourself legally and financially to is to obtain a trademark for your Amazon business.
Once you do, you can begin reaping the benefits of protection from hijackers and access to great tools like Amazon Brand Registry and Enhanced Brand Content.
In this episode of Amazon Seller Secrets Revealed by the AMPM Podcast, our guests share the sheer importance of obtaining an Amazon trademark as soon as possible to protect your business and gain access to advanced Seller Central features to vastly improve your product listing.
Today's question regarding why you should get an Amazon trademark is:
"How Important is a Trademark to You and Why? If Important, When Would You File for a Trademark?"
See the full Amazon Seller Secrets Revealed video here:
How Critical Is Getting an Amazon Trademark for Your Business? - Amazon Seller Secrets Revealed
CHECK OUT MORE VIDEOS ON OUR YOUTUBE CHANNEL!
Here is a more in-depth look at the expert answers:
The importance of an Amazon trademark is…
Taz Ahsan, Host of the Amazon Entrepreneur Podcast
"Trademarks are super important–100% go into trademarking. Without a brand, you don't really have any value when you are selling the business and anyone can replicate your products.
It's really important to try and build a brand for me because this is something I want to build to millions and hopefully exit one day. You get some enhanced tools to build your listings and make them look a lot nicer. With a brand, you attach some real value to your business.
People will start, if your brand is big enough and is niched in the right way, to eventually start searching for your brand. Mine actually recently came through in about eight months, which is a decent time, but it takes a long time to come through.
So this whole time I haven't been able to register for Brand Registry, so my listings, although they're good, I can't use things like Enhanced Brand Content to make my listings look great."
James Thomson, Co-Founder of Prosper Show
"The big question is: Is this a real business? If you're trying to build a real brand, it's meant to have long-term value so you can eventually exit.
A registered trademark costs you roughly $1300 if you do it properly here in the United States. That trademark will allow you to go onto Amazon and get Brand Registry. You now have the ability to at least control the content of your listings on Amazon.
Take your trademark and you can now file your paperwork with Amazon to contest if someone is selling counterfeit products, but you have to actively continue and protect your trademark now that you actually have it. Get yourself the trademark, but be prepared to do the legwork throughout the life of the brand."
Danny Carlson, CEO of Kenji Roi – Amazon Seller Services
"In my opinion, you should do it right away. Just for Brand Registry alone, and there are many other perks to trademarks. Amazon Brand Registry is now getting more powerful all the time. They are constantly releasing betas for new things. They have video in beta for Enhanced Brand Content.
The second that you know that you are committing yourself to your Amazon business is when you should file for your trademark."
More Content We Know You Will Love: