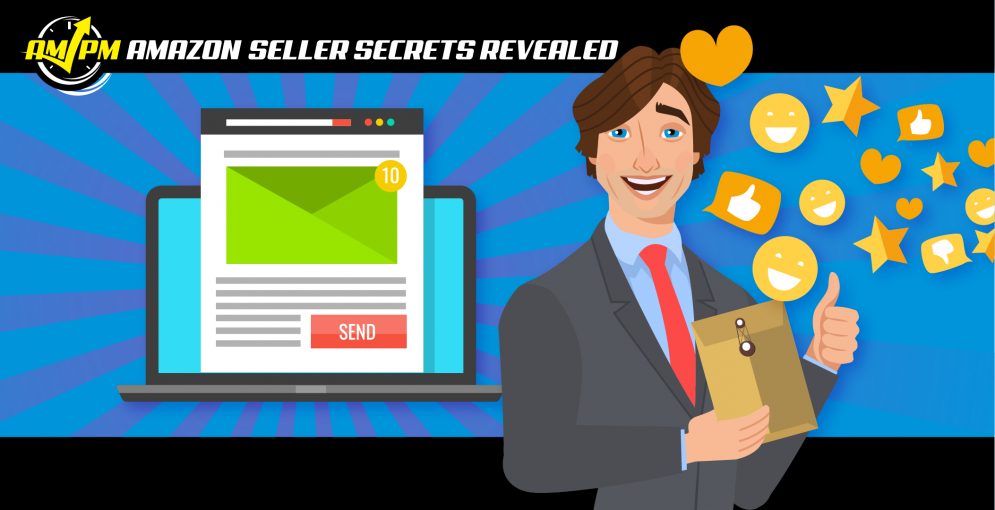 The Best Follow Up Email Services That Prompt Valuable Feedback
Even though Amazon has claimed those who purchase your private label products are "its customers," many sellers employ follow up email services as a means of connecting with these customers. Sellers often do this as a way of obtaining valuable feedback on their products and as a means of making further offers.
While there are many follow up email services out there, some of the most successful sellers on Amazon have their favorites in terms of ease of use and strategies. However, the success of follow up email efforts depends on the content of the email and whether or not it gets seen by the customer.

Today's question that focuses on follow up email services is:
"What email follow up service do you use? Why do you use that one over others?"
See the full Amazon Seller Secrets Revealed video here:
The Best Follow Up Email Services That Prompt Valuable Feedback
Subscribe to our Youtube Channel
Here is a more in-depth look at the expert answers:
More follow up email advice includes…
Chris Guthrie, Co-Founder of Salebacker & CEO of THG Web Media
"So I use Salesbacker–I'm biased, of course. We first created the software because I was a private label seller, and there weren't really any software tools that were focused on those sellers. We built out Salesbacker as a way to help target people that were private label sellers as well and identify the pain points I was experiencing as a seller and put those into the software itself."
Taz Ahsan, Host of the Amazon Entrepreneur Podcast
"I use Feedback Genius as my email follow up service. I've only trialed a couple and the other one I've used is managing states. To be honest with you, most of them are pretty similar. There's not a lot you can do with email follow up in terms of how good you can be with email follow up. It's more about the content because all these email follow up companies are driven by the same API and the same information from Amazon or the actual vendors. There's not a lot of differentiation apart from ease of use, and Feedback Genius is pretty easy to use. But what I would say is rather than focusing on what email follow up service you use, focus on the content of those emails and how else you can get in touch with customers because I've also heard that only about 30% of those emails are going to customers because of the "opt-out" provided by Amazon."
Tom Wang, Owner of Digital MUVMNT
"What I've found to work the best is a new software that not a lot of people know about right now. It's called Feedback Whiz. What I like about it so much is that it's got so many cool features within the email responders. You can add gifts, they tell you when you get a negative review, and they also tell you who bought the product from you (the order ID) so you can literally respond with a template right away. You can see things like how many repeated orders you got. So in terms of the analytics and the things you can do with the autoresponder is a lot more than the other ones that I've tried so far."
LOOKING FOR MORE AMAZON SELLER SECRETS REVEALED CONTENT?
Want to absolutely start crushing it on Amazon and make more money? Follow these steps for helpful resources to get started: