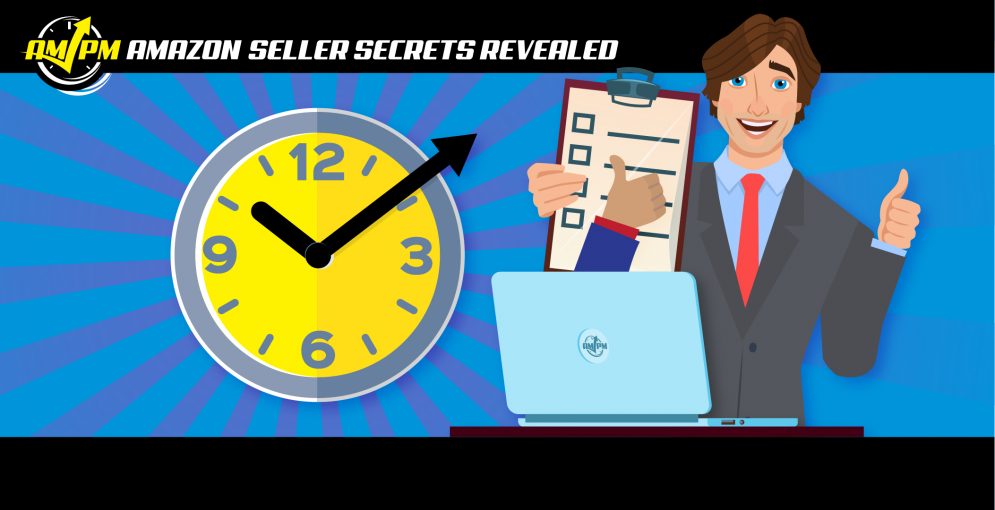 Best Business Tasks to Outsource to an Amazon Virtual Assistant
As your private label business grows, you will find it more and more necessary to hire an Amazon virtual assistant to carry out your mundane, repetitive, but otherwise important tasks to keep things going.
An Amazon virtual assistant typically works remotely from an offsite location and performs many tasks you either don't want to do or have time to do. These positions are often referred to as "VAs" and are typically from another country, depending on where you hire them from.
Many top-selling Amazon sellers have found great success in deligating their many administrative, logistical, and sometimes financial tasks to someone else. However, which tasks should you give to an Amazon virtual assistant? And frankly, where can you find them online?
Today's question that focuses on using an Amazon virtual assistant for tasks is:
"What Other Tasks Do You Outsource and Where Do You Find These People?"
See the full Amazon Seller Secrets Revealed video here:
Best Tasks to Outsource to an Amazon Virtual Assistant
Subscribe to our Youtube Channel
Here is a more in-depth look at the expert answers:
The best tasks to give to your Amazon virtual assistant include…
Fernando Cruz, Partner at Seller Tradecraft
"So pretty much almost all of our team is outsourced or distributed, um, so in terms of functions, everything from finance, inventory, planning, sourcing, product selection, logistics, everything that you can imagine. Then in terms of where we find the candidates, we look at it as if we're hiring and we put in the same amount of effort as if they're being hired in the US. So we do LinkedIn, Inmails, we do online jobs–we'll put in a ton of effort. We have a specific recruiting person that's in charge of bringing us the best candidates."
Dan Ashton, E-commerce Consultant
"We have a small team of virtual assistants in the Philippines who we outsourced most of our sort of daily repetitive tasks too. So sourcing products. It could be customer service. We give them a certain amount of access within Amazon Seller Central so that they can do some admin tasks within there. That's just worked so well for us. We enjoy working with them. We feel as though they enjoy working with us.
One thing I would say that has worked very well for us is when we recruit a virtual assistant, we never ever recruit someone who has experience in working on Amazon. We find that what happens then is they have been trained by someone else following someone else's processes, following someone else's methods. It might've picked up bad habits. What they're not doing is following your processes, so get your processes documented, and get your training done properly."
Till Andernach, Team Lead at FreightHub
"I mean as soon as I go to another country, I have to outsource the support, right? And then for every country, you'll find someone who specializes in that, right? Who offers to take over your customer support against a certain fee in the local language. Right? And they can adopt the tone of voice they use with your customers to the brand or the category that you're in.
And then network, I mean just an identify other people that did it before and ask them how they're doing it and then ask for an introduction. Right? Um, even though we're selling online and everything we do seems to happen online, it's still real people behind it, right?"
Want to absolutely start crushing it on Amazon and make more money? Follow these steps for helpful resources to get started:
Get the Ultimate Resource Guide from Manny Coats for tools and services that he uses every day to dominate on Amazon!
New to Selling on Amazon?

Freedom Ticket offers the best tips, tricks, and strategies for beginners just starting out!

Sign up for Freedom Ticket

.

Trying to Find a New Product?

Get the most powerful Amazon product research tool in Black Box, available only at Helium 10!

Start researching with Black Box

.

Want to Verify Your Product Idea?

Use Xray in our Chrome extension to check how lucrative your next product idea is with over a dozen metrics of data!

Download the Helium 10 Chrome Extension

.

The Ultimate Software Tool Suite for Amazon Sellers!

Get more

Helium 10

tools that can help you to optimize your listings and increase sales for a low price!

Sign up today

!

Protect Your Amazon Brand with a Trademark!

Protecting your brand from hijackers is vital. SellerTradmarks.com provides a

streamlined process for obtaining a trademark

for your business and shielding your products from fraud!

Want to REALLY Show Off Your Products? Get Professional Photography!

Presenting your products with professional grade photography has been proven to improve sales on Amazon, so what more incentive do you need?

Ready to Get Serious About Your Amazon FBA game?

The Illuminati Mastermind offers

monthly training

for advanced level sellers.

Reserve your seat today

so you don't miss out on this helpful webinar!

Does Amazon Owe YOU Money? Find Out for FREE!

If you have been selling for over a year on Amazon, you may be owed money for lost or damaged inventory and not even know it.

Get a FREE refund report

to see how much you're owed!