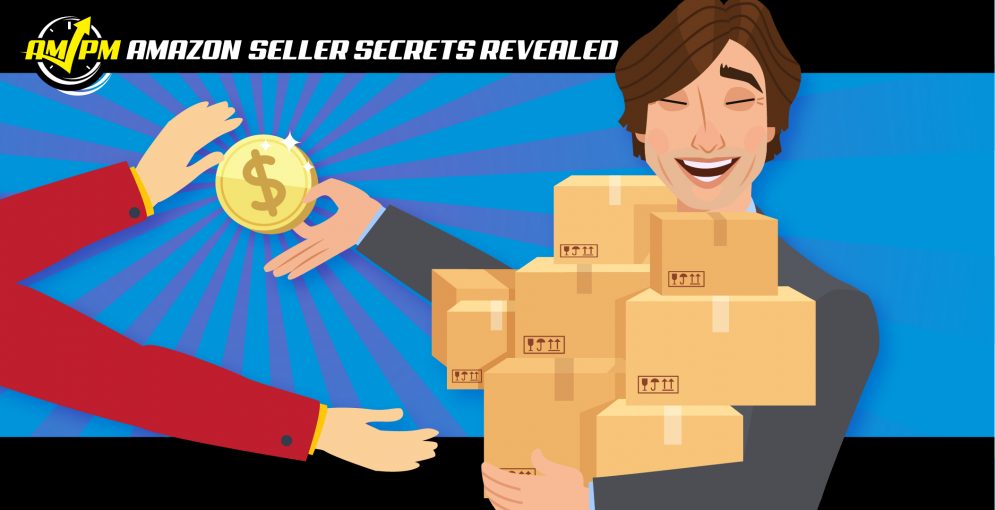 How to Get a Better Price from Amazon Suppliers – Amazon Seller Secrets Revealed
Even if you think you've found the perfect supplier for your business, how do you know you're getting the best price in comparison with other Amazon suppliers?
Let's say out of all the other Amazon suppliers you encountered and spoke with, you've decided on which one will be creating your product. But what if you think you could be getting a better price than what they are offering?
In this situation, the art of persuasion and charm can come into play. Whether you become very friendly with them or turn up the heat, there are ways of renegotiating pricing with Amazon suppliers.
Today's question that focuses on getting better prices from Amazon suppliers is:
"How do you know when you have gotten the best price from your supplier?"
See the full Amazon Seller Secrets Revealed video here:
How to Get a Better Price from Amazon Suppliers
CHECK OUT MORE VIDEOS ON OUR YOUTUBE CHANNEL!
Here is a more in-depth look at the expert answers:
The best methods for getting better prices from Amazon suppliers include…
Tim Jordan, President and Co-Founder, Hickory Flats
"If the pricing is good and you've gotten quotes for maybe three different competitors, you'll have an idea of what's fair and if it makes money for you, great.
If you're getting prices that are too high to make money and the margins and ROI you want on that product–don't try to beat that supplier up because all you're going to do is make them mad and they're not going to come down in the lower after a few attempts, so just move on to the next one.
There's a lot of saturated products that you just cannot get inexpensively enough."
Michael Jackness, Ecomcrew Blog and Podcast
"This is not the number one factor for us. We kind of have a target margin that we want to be within. We've got a pretty decent feel for what's out there and what's a good price and what's a bad price on products, but again, we want to leave some meat on the bone for these manufacturers.
If you're the guy that's constantly nickeling and diming them to death and leaving them with no margin, they're going to do less for you. They're going to use a lower quality material. They're going to do single stitch instead of double stitching, they're going to do less inspection for you.
Again, treat people like you'd like to be treated. If they're making nothing off of you, what would you do in that situation? You're going to be less likely to give them the same type of service to someone that they actually have a good relationship with somebody that they actually can make some money off of."
Kevin King, Freedomticket.com
"You never know if you've gotten really the best price from your supplier. The way that I, some of the ways that have actually gotten the best price from our supplier as I've told him, "Cancel the order." You put down 30% of the order and then they make the product and they're ready to ship it. It goes through inspection and you say, "You know what? I changed my mind. You know, this product not selling…"
Just make up something [like] "it's not selling very well, I don't think I'm going to pay the other 70%." And they are like, "Whoa, Whoa. We have this with your logo on it. So that maybe you got to pay them $13,000, they're going to come back and say, "You know what, for good cooperation, we want to help your business grow, blah, blah, blah, blah, blah. Just pay us $10,000." A lot of times you can get a much better price by just playing hardball like that.
The other thing is you got to go meet them in person. You got to go fly over to China, hang out with them, go eat some weird food that you don't even know what the hell you're eating, get drunk with them, but the owner of the factory at night and that can often lower your pricing."
Want to absolutely start crushing it on Amazon and make more money? Follow these steps for helpful resources to get started:
Get the Ultimate Resource Guide from Manny Coats for tools and services that he uses every day to dominate on Amazon!
New to Selling on Amazon? Freedom Ticket offers the best tips, tricks, and strategies for beginners just starting out!
CLICK HERE TO SIGN UP FOR FREEDOM TICKET
Trying to Find a New Product?
Get the most powerful Amazon product research tool in Black Box, available only at Helium 10!
Want to Verify Your Product Idea?
Use Xray in our Chrome extension to check how lucrative your next product idea is with over a dozen metrics of data!
GET THE HELIUM 10 CHROME EXTENSION
The Ultimate Software Tool Suite for Amazon Sellers! Get more Helium 10 tools that can help you to optimize your listings and increase sales for a low price!
CLICK HERE TO GET STARTED TODAY
Protect Your Amazon Brand with a Trademark!
Protecting your brand from hijackers is vital. SellerTradmarks.com provides a streamlined process for obtaining a trademark for your business and shielding your products from fraud!
CLICK HERE TO GET YOUR TRADEMARK
Want to REALLY Show Off Your Products? Get Professional Photography!
Presenting your products with professional grade photography has been proven to improve sales on Amazon, so what more incentive do you need?
CLICK HERE TO GET PROFESSIONAL PRODUCT PHOTOS
Ready to Get Serious About Your Amazon FBA game?
The Illuminati Mastermind offers monthly training for advanced level sellers. Reserve your seat today so you don't miss out on this helpful webinar!
CLICK HERE TO JOIN THE NEXT WEBINAR
Does Amazon Owe YOU Money? Find Out for FREE!
If you have been selling for over a year on Amazon, you may be owed money for lost or damaged inventory and not even know it. Get a FREE report to see how much you're owed!
CLICK HERE TO GET YOUR FREE REFUND REPORT