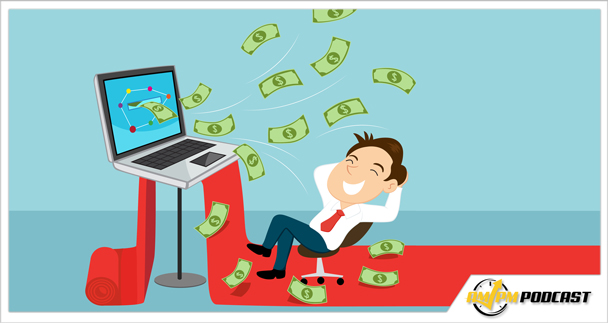 Black Friday & Cyber Monday Results 2017 + New Amazon Seller Central Hacks – AMPM PODCAST EP154
In episode 154 of the AMPM Podcast, host Manny Coats goes over the new things that happened with Amazon over the past week, including the massively successful Thanksgiving holiday weekend for Amazon with FBA seller extraordinaire Norman Farrar. Norman also shares his discoveries of how to save money with digital coupons, lowering PPC costs, and much more!
In this episode, Norman addresses many things happening with Amazon this week, including the following:
00:45 Introduction – Sales on Black Friday & Cyber Monday
03:57 How to Save Money When Creating Digital Coupons Through AMS
05:05 Building a Standard Operating Procedure Easily with StepShot
06:18 Hack: Lower PPC Costs During Black Friday & Cyber Monday
07:30 ASM Amazing Event Is Now SellerCon
08:09 Illuminati Masterminds Conference January 2018
09:15 Hack for Finding Search Terms in the Amazon Search Box
10:45 Troubles with Finding Inventory and Flat Files
13:30 A New Tool in Influencer Marketing
15:29 New Feature for Cerebro Users
17:22 Preventing Product Hijacking
To watch the video version of this episode of the AM/PM Podcast, check out our YouTube channel below: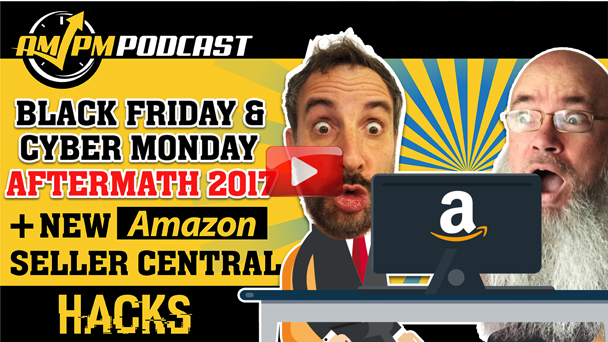 Enjoy the episode? If you found this episode helpful, be sure to check out our previous episodes for more insight into being a successful Amazon FBA Seller! Don't forget to Like us and join the conversation with over 22,000 prominent Sellers on Facebook and subscribe to our podcast!
Be sure to check out our latest content on our Instagram!
Ready to get serious about your Amazon FBA game? The Illuminati Mastermind offers monthly training for intermediate to advanced level sellers (not recommended for those new to Amazon) for advanced tips and tricks to help your sales climb higher. This program is designed for six, seven, and eight-figure sellers, so only serious sellers should apply! Reserve your seat today so you don't miss out on this helpful webinar! CLICK HERE TO FIND OUT HOW TO JOIN
Spend less & make more with the ultimate software tool suite for Amazon Sellers! Helium 10 offers 10+ tools that help you to optimize your listings better and increase sales with an easy-to-use system for one monthly membership price. CLICK HERE TO SIGN UP TODAY