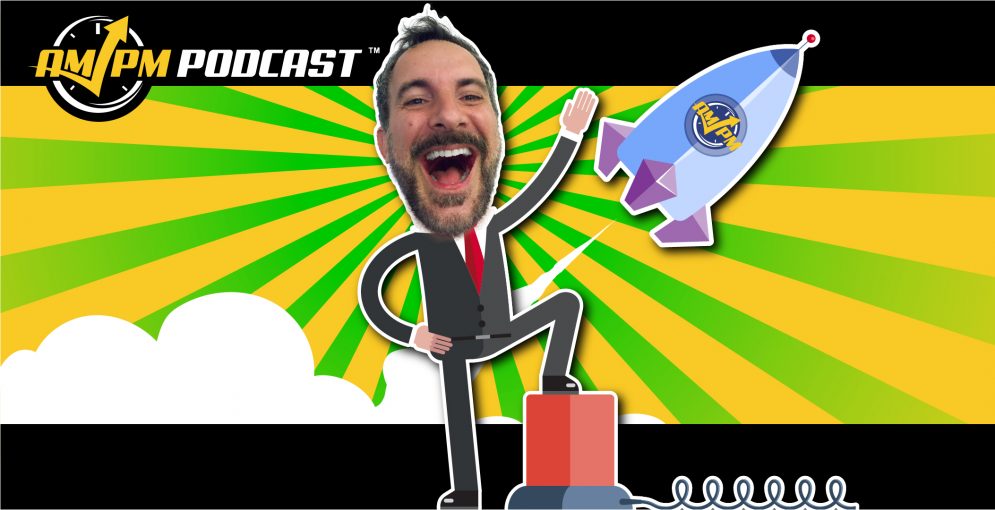 Building the Amazon FBA Business: From Launch to Growth and Beyond – AMPM PODCAST EP 175
In episode 175 of the AMPM Podcast, host Manny Coats speaks to 8-figure Amazon sellers and partners at Seller Tradecraft, Fernando Cruz and Nick Young, about how to begin and sustain a contending Amazon FBA business like theirs.
Somewhere between building a team, cutting it down, and driving Uber, Fernando and Nick managed to break eight figures in their now thriving company. With $10 million plus in sales last year (2017) and a 300% growth in one year, the partners were able to do the other things they loved. Nick traveled to Spain and explored Europe for weeks at a time. Fernando scaled a different kind of mountain: Mt. Kilimanjaro.
Unsure of what product niche to enter and without a solid strategy in place, most new sellers entering the Amazon FBA business flounder, especially in the first few years.
How can sellers build an Amazon FBA business and find success early on?
In this episode, Fernando and Nick share their process and strategies to help others launch and grow their own profitable Amazon FBA business.
00:28 – Introducing Fernando Cruz and Nick Young
03:31 – Living the dream of doing what you love while earning a static income
04:08 – Finding a simple, long-tail product and figuring out a strategy to dominate the market.
05:13 – New seller fumbles of not understanding the numbers or checking financial pulse of their company.
05:58 – Launching your product aggressively with goals and a timeline.
07:02 – Amazon API to monitor weekly profitability.
07:45 – Defining "aggressively" in terms of PPC campaign and using it to your advantage.
08:47 – Going beyond the maximum Amazon bid to hit sales aggressively
08:50 – Front Page Bids
09:27 – Pros of using manual and/or automatic campaigns
09:56 – Keyword count when launching a new product on manual
10:46 – Launches, PPCs, and giveaways
11:23 – Creating targeted titles for a launch
12:18 – PPC campaign management
12:44 – Strategies for building your dream team overseas and in-house
13:42 – Measuring your company through your team management
14:53 – HR, time-tracking, and recruiting
16:10 – Handling time difference and overlaps for your overseas staff
17:08 – Salary v Hourly and Employee Benefits '
17:38 – Managing remote staff and tracking their activity
18:30 – The cost of employee resources and needs
19:25 – Acceptable price range for hiring the right employees for the right positions
20:13 – The best advice to sellers who want to reach the $1 mill mark and beyond
21:22 – Receiving and repaying loans for your business
22:31 – Keeping your costs under control after launch strategy to guide business
24:03 – ACOS to drive sales, get good rankings, and use as an indicator for keywords
25:44 – Delegating responsibilities and evaluating time
26:38 – The Interview Process to screen the best candidates for the job
To watch the video version of this episode of the AM/PM Podcast, check out our YouTube channel below:
Enjoy This Episode?
If you found this episode helpful, be sure to check out our
previous episodes
for more insight into being a successful Amazon FBA Seller! Don't forget to "Like" our
Facebook
page and join the conversation with over 22,000 prominent other sellers! And don't forget to subscribe to our podcast!
Be sure to check out our latest content on our
Instagram
!
Ready to get serious about your Amazon FBA game?
The Illuminati Mastermind offers monthly training for intermediate to advanced level sellers (not recommended for those new to Amazon) for advanced tips and tricks to help your sales climb higher. This program is designed for six, seven, and eight-figure sellers, so only serious sellers should apply! Reserve your seat today so you don't miss out on this helpful webinar! CLICK HERE TO FIND OUT HOW TO JOIN
New to selling on Amazon?
We have the perfect training for you! Freedom Ticket offers the best tips, tricks, and strategies for beginners just starting out! CLICK HERE TO SIGN UP FOR FREEDOM TICKET
Spend less & make more with the ultimate software tool suite for Amazon Sellers!
Helium 10 offers 10+ tools that help you to optimize your listings better and increase sales with an easy-to-use system for one monthly membership price. CLICK HERE TO SIGN UP TODAY