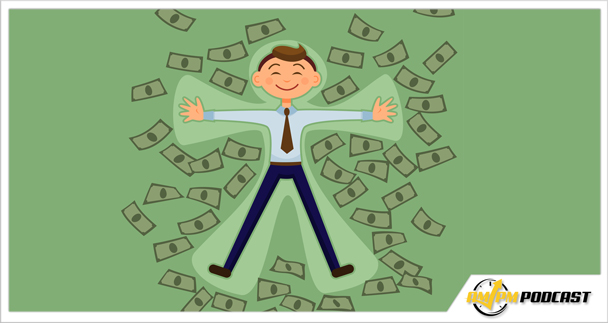 How to Capitalize on a Short-Term Product Trend – AMPM PODCAST EP156
Sometimes Amazon sellers get lucky and offer a product that sells like crazy due to its sheer popularity due to circumstance. However, for some sellers, it's all pre-meditated and calculated down to the last detail to utterly crush the competition in sales when the time comes. Knowing when something will trend and reach incredible heights in popularity is more of an artful skill for FBA sellers. Someone with a nose for trends is Brock Johnson, a seller that rocked the Amazon landscape last year by selling $6 million worth of product in only a six-month time frame.
Sellers in North America will remember the great solar eclipse that stretched across the United States of America in the late summer of 2016. With such a rare occurrence looming, Brock realized the potential of this event and seized the opportunity to create the best-selling viewing glasses for that eclipse viewing. However, he did make national news before the eclipse in which he went after sellers who were selling counterfeit viewing glasses.
In episode 156 of the AMPM Podcast, host Manny Coats interviews the now infamous Brock Johnson, the seller who wiped the floor with his competition and walked away with a few million dollars for his efforts. Brock describes his process from the realization of the short-term trend to implementing it and fighting with counterfeiters who used his branding to sell unsafe knock-offs of his products that made it into the national news. Brock also describes his strategy for pushing the boundaries of selling on Amazon and how he can spot short-term and seasonal trends.
In this episode, Brock answers many interesting queries, including the following:
00:42 Introduction to Brock Johnson
02:55 How Did You Make $6 Million in Only 6 Months?
06:17 What Will You Do with Your Extra Inventory?
06:42 Why Did You Source Your Product from the USA Over China?
08:47 How Did You Finance Your Sourcing Efforts?
09:25 Making Millions Through Product Variety
10:53 What Was the Cost of Manufacturing the Glasses in The USA VS. China?
12:20 How Much Were You Initially Selling Your Paper Glasses For?
14:32 What Was Your Actual Profit From the $6 Million?
15:04 How Did You Handle the Counterfeits and Competition with Your Product?
20:23 What Other Products, If Any, Do You Sell Now?
21:25 Did You Use Any Tricks or Hacks to Get Top Ranking?
25:12 Did You Have Enhanced Brand Content for Your Product?
25:55 How Brock Views New Opportunities and Seasonality
31:27 What is a Mold for a New Product?
33:01 How Many Total SKUs Do You Have?
To watch the video version of this episode of the AM/PM Podcast, check out our YouTube channel below: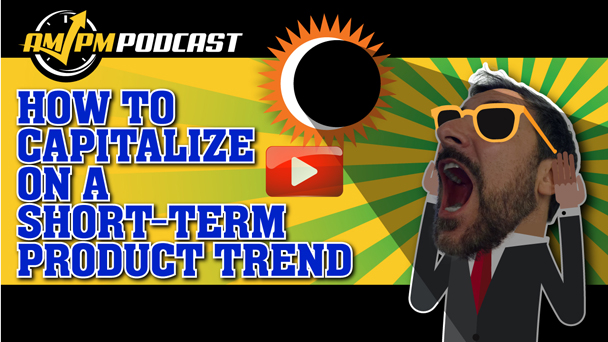 Enjoy the episode? If you found this episode helpful, be sure to check out our previous episodes for more insight into being a successful Amazon FBA Seller! Don't forget to Like us and join the conversation with over 22,000 prominent Sellers on Facebook and subscribe to our podcast!
Be sure to check out our latest content on our Instagram!
Ready to get serious about your Amazon FBA game? The Illuminati Mastermind offers monthly training for intermediate to advanced level sellers (not recommended for those new to Amazon) for advanced tips and tricks to help your sales climb higher. This program is designed for six, seven, and eight-figure sellers, so only serious sellers should apply! Reserve your seat today so you don't miss out on this helpful webinar! CLICK HERE TO FIND OUT HOW TO JOIN
Spend less & make more with the ultimate software tool suite for Amazon Sellers! Helium 10 offers 10+ tools that help you to optimize your listings better and increase sales with an easy-to-use system for one monthly membership price. CLICK HERE TO SIGN UP TODAY