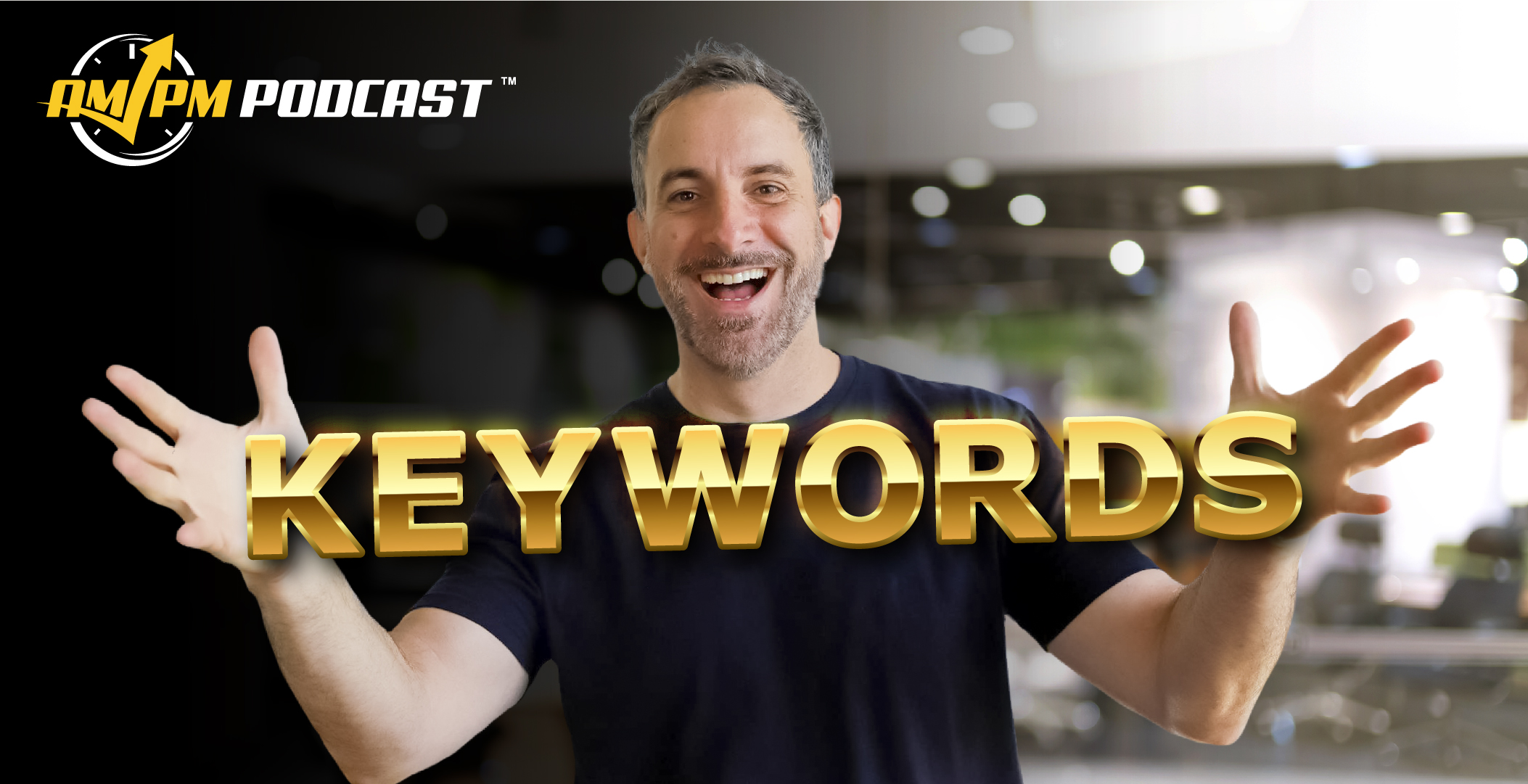 New Cerebro Keyword Research Method That Works – AMPM Podcast EP 194
While it may seem like a lifetime ago, Manny Coats debuted the CPR Method of performing product launches through targeted keyword research and marketing to climb to the top of the Amazon rankings for your product niche.
A lot of things have changed in the last year, and so too has Amazon updated its Terms of Service and rules governing how sellers can operate on its platform.
In episode 194 of the AMPM Podcast, host Manny Coats discusses this Cerebro-based keyword research method with Helium 10 Operations Manager Bradley Sutton that will help you identify which keywords are helping the most successful listings SELL PRODUCTS.
Since the keyword research method has yet to be named, let's call it Method X (I know, original).
For a long time, Manny had suggested people go to either Magnet or Cerebro from Helium 10 to discover new keywords and spy on competitor keywords, respectively. The tried-and-true way was to target keywords based on their sheer search volume on Amazon by customers.
Now the paradigm has shifted, as data from Cerebro has revealed a way of finding keywords that SELL rather than just by search volume. In our experience, we have found keywords that didn't have tremendous search volume overall but were converting.
Through a new feature available in Cerebro, users can search a keyword and find the top 30 products ranking for that keyword, and then compare up to 10 ASINs in detail to discover other similarities and strategies among the top competitors for a specific niche.
Enjoy this episode? If you found this episode helpful, be sure to check out our previous episodes for more insight into being a successful Amazon FBA Seller! Don't forget to "Like" our Facebook page and join the conversation with over 56,000 prominent Amazon sellers. And don't forget to subscribe to the podcast!
Want to absolutely start crushing it on Amazon and make more money? Follow these steps for helpful resources to get started:
Do you have questions about the Cerebro-based Amazon keyword research method? Ask us in the comments below!