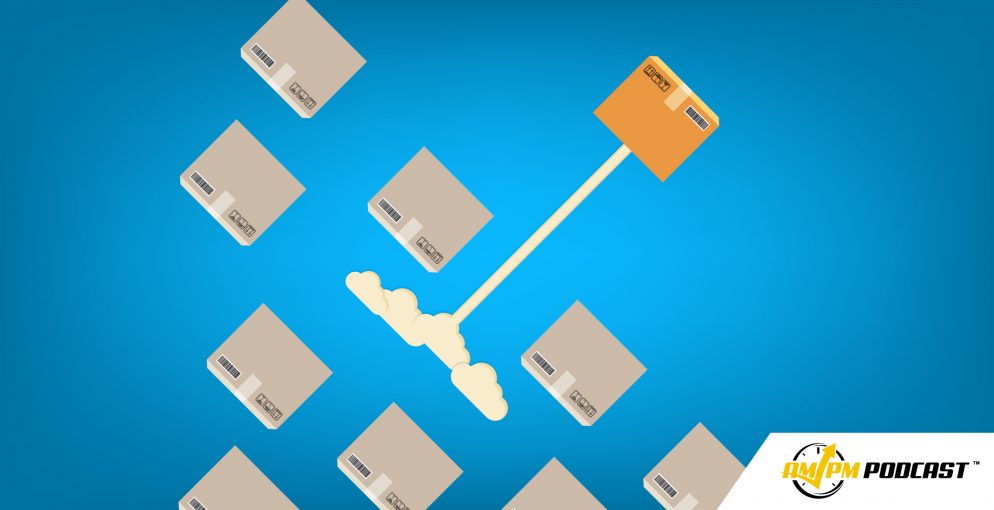 How to Use Competitor Reviews to Differentiate Your Product – AMPM PODCAST EP 169
How do you make your product stand out among all the other noise on Amazon? How do you know if you're making your product BETTER than your competitors? Use competitor reviews against them, of course!
Gathering common information across reviews for competing products from other sellers is a free and effective way to determine what needs are not being met and how your product can address these issues. Using that data, you can then have a supplier design a new product that eclipses the competition.
In episode 169 of the AMPM Podcast, host Manny Coats talks with seller and podcast host Seth Kniep about his journey of turning a dime into a million-dollar business. Seth also reveals his methods for using competitor reviews to incorporate improvements into his products to rank higher and achieve better sales.
In this episode, Seth discusses many anecdotes, including the following:
00:39 Introduction to Seth Kniep
01:45 Why Seth Exited the Corporate World
02:45 Doubling a Dime to Build a Million-Dollar Business
05:35 Investing in the Weirdest, Most Unlikely Category to Sell In
06:35 Selling Anything and Everything
08:57 Study Critical Competitor Reviews to Differentiate and Succeed
13:10 Seth's First Check from Amazon
13:46 What's Your Strategy to Find New Products to Sell on Amazon?
19:16 What Are Some Techniques You Use to Find a Supplier?
24:12 Treating Your Suppliers Well
25:05 Where Do You Find Custom Product Molds?
30:22 Better Product Photography with 3D Rendering
35:30 Just One Dime Summit
To watch the video version of this episode of the AM/PM Podcast, check out our YouTube channel below:
Subscribe to Seth's YouTube channel: http://bit.ly/JustOneDimeSubscribe
Attend the Summit: https://justonedime.com/summit. Enter promo code "manny" for 10% discount.
Amazon coaching: https://justonedime.com/amazon/growth
Enjoy the episode? If you found this episode helpful, be sure to check out our previous episodes for more insight into being a successful Amazon FBA Seller! Don't forget to "Like" our Facebook page and join the conversation with over 22,000 prominent other sellers! And don't forget to subscribe to our podcast!
Be sure to check out our latest content on our Instagram!
Ready to get serious about your Amazon FBA game? The Illuminati Mastermind offers monthly training for intermediate to advanced level sellers (not recommended for those new to Amazon) for advanced tips and tricks to help your sales climb higher. This program is designed for six, seven, and eight-figure sellers, so only serious sellers should apply! Reserve your seat today so you don't miss out on this helpful webinar! CLICK HERE TO FIND OUT HOW TO JOIN
New to selling on Amazon? We have the perfect training for you! Freedom Ticket offers the best tips, tricks, and strategies for beginners just starting out! CLICK HERE TO SIGN UP FOR FREEDOM TICKET
Spend less & make more with the ultimate software tool suite for Amazon Sellers! Helium 10 offers 10+ tools that help you to optimize your listings better and increase sales with an easy-to-use system for one monthly membership price. CLICK HERE TO SIGN UP TODAY