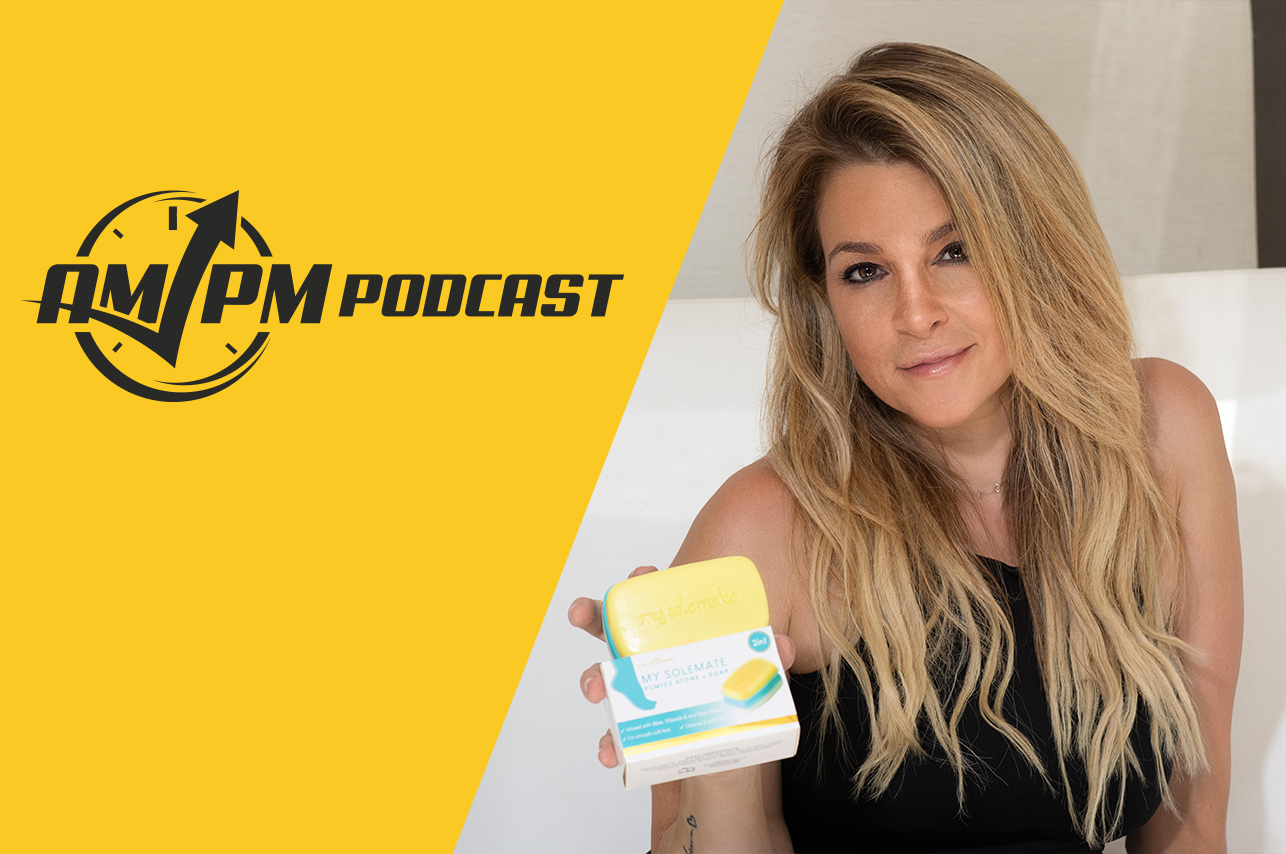 From Cracked Heels to Entrepreneurial Success – 199
Podcast: Play in new window | Download
Subscribe: Apple Podcasts | Android | Email | Stitcher | RSS
Most of us are old enough to remember September 11, 2001 and have a sense of that date as a watershed moment. It's as simple as before and after. Today on the AM/PM Podcast, Tim Jordan welcomes Lori Barzvi, an entrepreneur who on that unforgettable day, suffered the loss of a brother.
The evening before he had uncharacteristically called her out of the blue, spoke honestly at length about his own frustrations with work and ended up giving her advice that would start her on the path she's followed ever since.
Lori was greatly inspired by her brother, but that didn't mean that her path would be an easy one. She battled through a series of challenges before a chance comment on Facebook brought her, (and her product) to Amazon. It became much easier from that point forward and now she's got a best-selling Amazon product and has established a name for herself in e-commerce.
This is an episode you don't want to miss.
In episode 199 of the AM/PM Podcast, Tim and Lori discuss:
Enjoy this episode? Be sure to check out our previous episodes for even more content to propel you to Amazon FBA Seller success! And don't forget to "join" our Facebook Group and subscribe to the podcast on iTunes or wherever you listen to our podcast.
Want to absolutely start crushing it on eCommerce and make more money? Follow these steps for helpful resources to get started: